The tastes of summer: We asked local foodies for the best restaurant they visited in Chicago this summer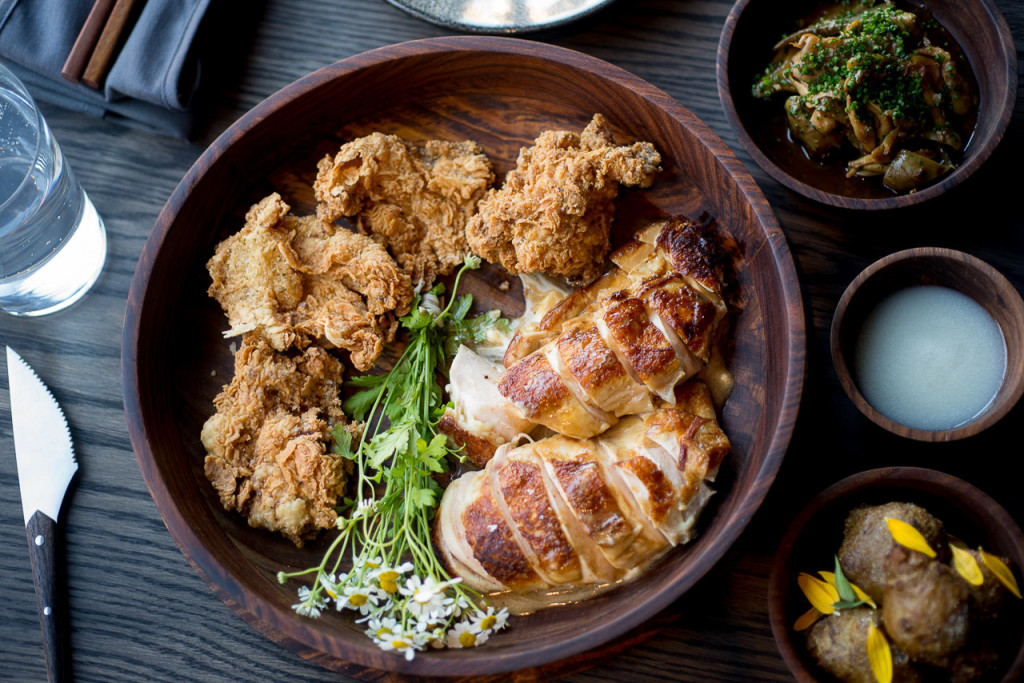 Your ads will be inserted here by
Easy Ads.
Please go to the plugin admin page to set up your ad code.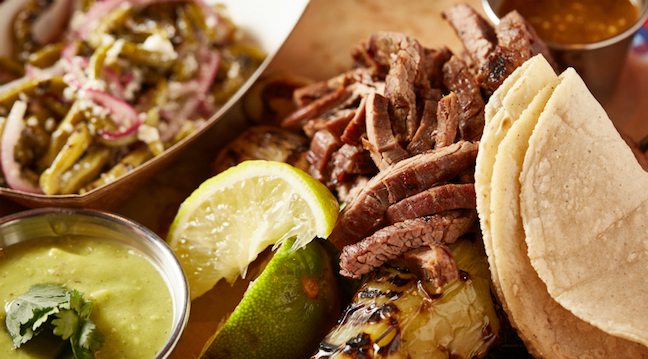 For lovers of craft beer and tacos, it doesn't get much better than Rick Bayless' new addition to his Mexican restaurant empire — Cruz Blanca, which opened last May. The new West Loop brewery has an interesting setup, so don't expect the typical sit-down experience. For the most part, you are your own server and have to hit two separate spots to order — the bar for booze and then the taco station (but if you give your card to one station, you can tell the other to put it on your tab). Once you're done figuring out how to navigate your way through, you can plop yourself down and enjoy the seriously delicious craft beer (I recommend the la guardia rubio, a delicious and bright golden ale). The food menu is almost entirely taco plates (try the slow-roasted pork cecina), and the tacos come deconstructed with heirloom corn tortillas, grilled güero chiles, knob onions and salsa.
— Jessica Sedgwick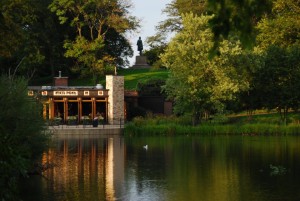 I took my wife to celebrate our anniversary at North Pond in Lincoln Park for a nice Sunday brunch. The price is $35 for brunch, which seems a bit exorbitant, but in my eyes, it's the most cost-efficient way of receiving a three-course, Michelin-star meal, service and ambiance. The North Pond is quite charming with its location on the pond and its interior being cozy yet clean and bright with large windows throughout. Four choices are available for each course, which allows for different tastes to be accommodated, something other Michelin-awarded spots would not particularly cater to. Fish, meats and vegetables are plated with a gastro touch, yet completely approachable, much like the service.
— Fred Surville
I visited Maple & Ash a total of three times this summer, and all three times they left a good impression. The first occasion I just walked into the bar (Eight Bar) to taste one of the latest talked-about burgers. Let's just say I finished the entire thing and was ashamed of myself, considering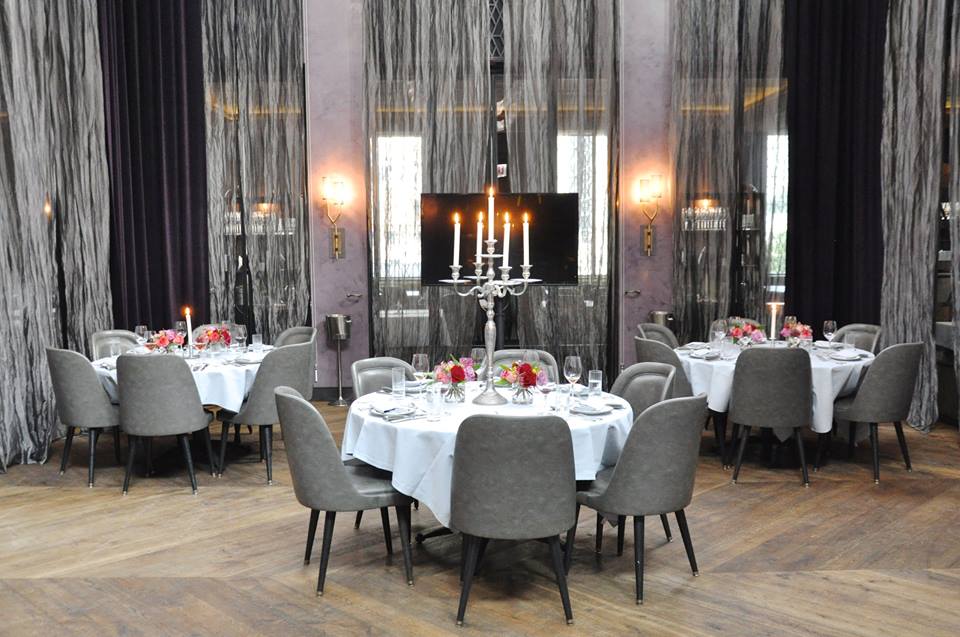 it was a hefty size. It's loaded with flavor, becoming an instant favorite. The scene was a busy and vibrant one, with the music thumping and a diverse crowd enjoying the great cuisine and cocktails.
The second occasion, my colleagues and I dropped in for lunch on a bright, sunny day and sat on the patio. We shared numerous dishes from the menu, such as the king crab salad, and sampled a number of selections from their seafood choices. The dessert was a carefully crafted sundae loaded with ice cream and fudge oozing down in each direction. Our server was very knowledgeable and steered us in the right direction with the wine pairings. The third time I dropped in, I went to meet some friends for cocktails. The vibe upstairs in the lounge was perfect — not too crowded, not too empty — and the DJ kept the mood upbeat playing lots of familiar tunes. Whether it's for food or drinks or both, it definitely is one the hottest and trendiest places in the Gold Coast and certainly one of my favorites.
Luis Torres — concierge at The Trump International Hotel & Tower
"I'm an old soul at heart … and that at-home feeling at La Scarola is hard to duplicate."
I went to RM Champagne Salon several times this summer. The waitstaff, bartenders and management have always been friendly, knowledgeable and accommodating. And I love the ambiance. Their patio is unique for Chicago: a cobblestone courtyard adorned with painted brick murals and strung with hanging white lights, located at the end of a narrow alleyway in the West Loop. The Parisian feel continues inside with a low-lit, posh dining room surrounding a marble fireplace, which casts a candle-lit glow on the vintage chandeliers and intimate table seating. The Amish chicken at RM is always both crispy and juicy, the beer and wine selection is diverse without being overwhelming, and the house-made gelato is fantastic on a warm summer evening.
— Douglas Campbell, concierge at The Peninsula Chicago
I love the new restaurant concepts popping up around town, and I couldn't be more proud of my city for being at the center of the restaurant scene. However, I'm an old soul at heart, and still love my oldies but goodies. My best dinner of the summer was at La Scarola. I love the wear and tear, I love the seasoned servers, and I love that the owner is the "manager on duty." That at-home feeling is hard to duplicate, and for them to consistently push out delicious food for more than a decade is impressive. If you haven't been, you are cheating yourself!
— Bobby Gonzalez, concierge at The Kimpton Gray Hotel
One of my favorite restaurants I dined at this summer was at Beacon Tavern, one of Billy Lawless' new restaurants in Chicago. I chose the restaurant due to its proximity to the Magnificent Mile and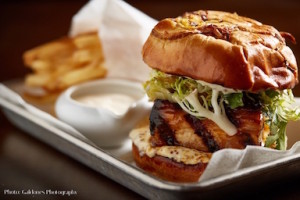 the Riverwalk and because of the great reviews I was already hearing about it. From the moment I walked in, I was warmly welcomed by the hostess and seated promptly. All of the waitstaff — from the bartenders to the servers to the bussers — are kind, attentive and most hospitable.  The atmosphere is inviting and warm, and the vintage decor and lighting add to the ambiance. The menu from Chef Broskey is American cuisine with a seafood focus. Our server suggested most of the items we ordered. I'm still dreaming about the lobster bucatini with a light curry and lime sauce and the shrimp toast brioche with truffle butter and a side of fried shrimp heads — both full of flavor and creativity. I can't wait to go back for brunch and lunch!
— Jennifer Brody, concierge at the Trump International Hotel & Tower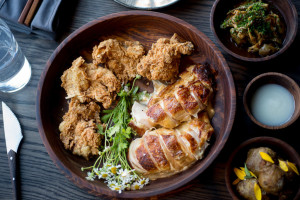 The best restaurant I visited this summer was Roister in the West Loop. There's a reason their fried chicken has garnered so much buzz since they opened. It's phenomenal. Really every dish is, from the aged cheddar rillettes to the buttered pipe pasta and clams, as well as the strawberries and milk and foie gras desserts. The vibe is loud, fun and nothing like Alinea.
— Amanda Topper, food blogger at The Ghost Guest
Lula Cafe is one of the best restaurants I checked out this summer. My second choice would be Osteria Langhe. At Lula, I had venison tartare with onion ash and an egg that was to die for. Highly recommend it.
— Mila Ugryn, blogger
The best restaurant I visited this summer was Big Jones. I stu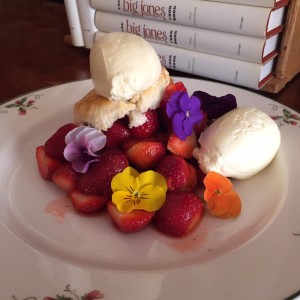 mbled onto Big Jones looking for a new brunch spot to hit in the Andersonville area, and what a pleasant surprise it was. The space itself is very cozy, and you get that hole-in-the-wall-gem feel. The service was very attentive and offered great advice on ordering. Most of the food is locally sourced and made in house. They also bring out a large plate of complimentary beignets. We started out with two bloody Marys and an order of popovers, which came with homemade preserves. We ordered the roasted tomato and goat cheese omelet and corn griddle cakes. Both came with locally-sourced and high-quality ingredients. The cheese grits were the best I've ever had, and the corn griddle cakes were the favorite of the two. The price for everything was reasonable for a higher-end brunch, and we ended up with a leftover meal from all of the food we ordered. Based on my fantastic experience at brunch, I am now looking forward to checking them out for dinner.
Your ads will be inserted here by
Easy Ads.
Please go to the plugin admin page to set up your ad code.
— Meredith Franczyk
Miss Ricky's shrimp and cheese grits at the Virgin Hotel are amazing. I have had many different shrimp-and-grits dishes at different places, but this was amazing. … In the grits are these tiny seasoned tomatoes. They are cut open, so the inside oozes out. Then you have these huge jumbo shrimp. I decided to get a side order of bacon and just crumble it into the grits as well. You would not think you are eating grits. There's no grits texture, and it felt more like eating cheesy mashed potatoes. I would definitely go back to Miss Ricky's just for these grits. Definitely a meal I have been craving to have again.
— Josephine P.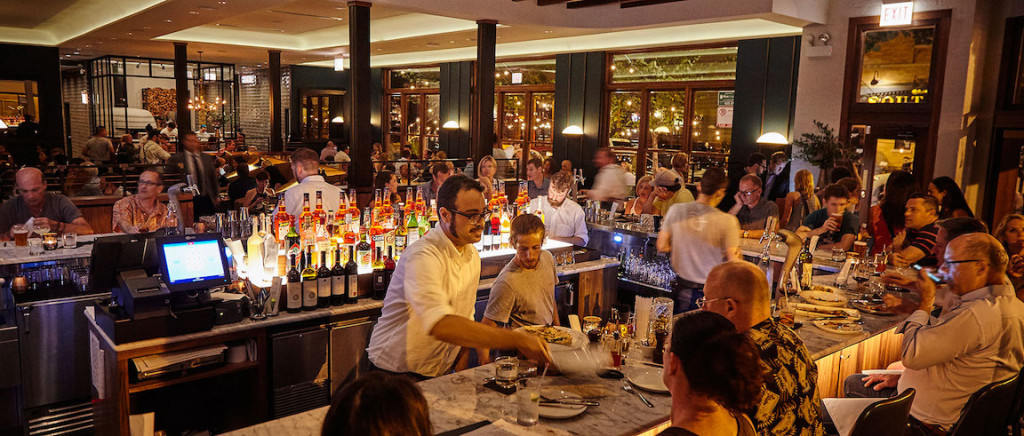 If you're in the Southport area, pop on over to the neighborhood's newest addition, Coda Di Volpe. If you're just interested in grabbing a drink, look for a seat at the bar along the open windows facing Southport Ave. If you're feeling hungry, their menu offers a wide variety of Southern Italian fare. Their flatbread pizzas can't be beat! They just started offering brunch, but be sure to call before heading over, as they're always busy!
— Andra Turner
Located on Devon Street in the heart of Chicago's Indian community, we sought out an authentic restaurant that specialized in vegetarian foods and fell in love with Uru Swati. I'm no vegetarian, and solely rely on my favorite chicken tikka masala as my main dish wherever I go, so I thought this may present as a challenge. To my surprise, it was quite delicious and reasonably priced. This BYOB restaurant was vibrantly decorated, located on a corner storefront and had a super friendly waitstaff that wasted no time helping us pronounce all of our dishes! Menu items worth noting: 1.) The matar paneer — This flavorful curry dish with cheese cubes and peas was absolutely delicious. We couldn't get enough naan or rice to dip in that sauce! 2.) Paneer bhurji — Similar but different, it involves cheese cubes shredded and stewed in a curry sauce. 3.) The malai kofta consisted of vegetable dumplings in a curry sauce. Both flavorful and filling. 4.) I ended with the samosa chaat, which was topped with chickpeas, potatoes, yogurt and chutney. I guess I can take a break from my carnivorous ways — and actually enjoy it!
— Debbie Podmore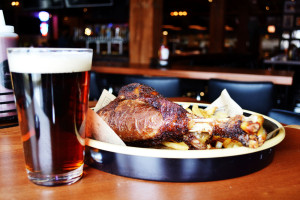 An absolute favorite of mine for this summer (and really all year round) is Tapworks in the West Loop. There are tons of rotating beers on tap, cheap mimosas for brunch and countless TV's. It's a decent-sized space but is never overcrowded because it's still a bit of a local secret. The staff is incredibly relaxed and friendly, which is a huge reason I keep going back. As for food, a constant order of mine is the tap burger featuring their house BBQ sauce. Much of the food choices have beer as an ingredient, putting a fun spin on this place!
— Laura Meissner
I went to Piccolo Sogno one night after work with some friends and received the most unexpected surprise when it comes to Italian food. I just assumed it was another Italian restaurant with a wood-burning oven. I was so wrong. The food was exceptional. The garden seating on a summer night in Chicago added to the ambience. We were able to order the pasta dinners in appetizer proportion. We went to town and ordered most of the pastas for sharing. One was better than the next. What a great time and night out.
— Joan Hohs
"The Alinea 2.0 experience is truly one of a kind, so I will not spoil anything, but your senses are truly taken on a voyage."
My favorite new spot from the summer is Tavern on Rush, especially on Mondays for ladies night! You really can't go wrong with anything you order, and the pear martini is to die for. My friends and I typically go every Monday, and we are obsessed with the jumbo Cajun shrimp and flatbread pizzas. The energy is always amazing, and if you go, make sure to say hi to Doug the bartender! He is always friendly and makes sure our party is always taken care of.
— Taylor Gaines, T&T Digital Media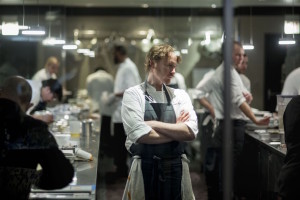 This summer, I had the pleasure of visiting a restaurant that had the privilege of doing what few restaurants ever are able to do: reinvent itself. If you haven't guessed already, I was able to dine at Alinea 2.0 this July. I have wanted to dine at Alinea ever since I had heard of Grant Achatz's gastronomical culinary feats, so when the opportunity presented itself, I couldn't resist! The experience is truly one of a kind, so I will not spoil anything, but your senses are truly taken on a voyage. Different textures, temperatures, colors and styles of serving all will be experienced on this sensual extravaganza that is Alinea 2.0.
— John Dillon, concierge at The Ritz-Carlton
I had the pleasure of visiting Eddie's V's Prime Seafood (521 N. Rush) this summer — it was my first time, and it was amazing. I sat in the V Lounge and to start I had the Kumomoto oysters from the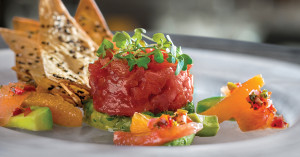 West Coast and Blue Point oysters from the East Coast. I also had the tuna tartare, and for my main course I had surf & turf, which was the filet and lobster tail. Although this is a standard for a seafood restaurant, let me assure you that this meal was anything but standard. The filet was cooked to perfection, the lobster was outstanding and the service was top notch. Our server was very knowledgeable. I ordered everything he suggested, and I was so glad I did because he did a fantastic job. I was full and satisfied, and when that happens, I usually do not order dessert. But he insisted and hadn't steered us wrong, so I had an old favorite — the bananas foster — and it was delicious. The presentation of such a classic was most enjoyable. I definitely recommend Eddie V's to my hotel guests.
— Tim Anderson, concierge at the Dana Hotel
Your ads will be inserted here by
Easy Ads.
Please go to the plugin admin page to set up your ad code.