The Big City Blog: The 60th annual Chicago Air and Water Show is Aug. 18-19 at North Avenue Beach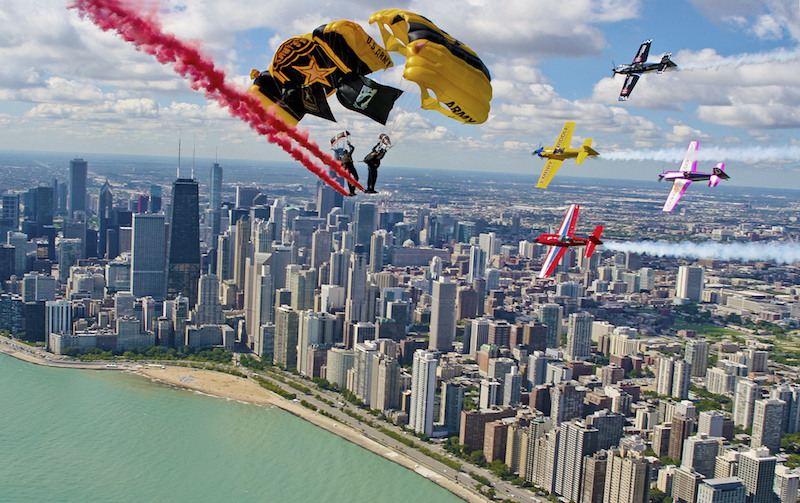 By Trent Modglin
If you thought Lollapalooza or the Taste of Chicago were big events for the city, you ain't seen nothing yet.
An estimated 2.2 million people visit the city's Lake Michigan shoreline each August to witness jaw-dropping maneuvers and daredevil thrills in the air and on the water in the largest free show of its kind in the country.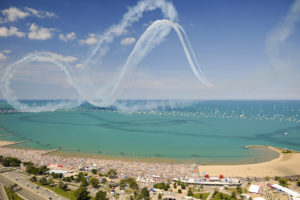 Celebrating its 60th anniversary, the show has featured some of the top civilian and military pilots and aircraft, and headliners this year include the U.S. Air Force Thunderbirds, U.S. Army Parachute Team Golden Knights and the U.S. Navy Leap Frogs.
The show can be viewed along the lakefront from Fullerton to Oak Street, with North Avenue Beach serving as the focal point (1600 N. Lake Shore Dr.). Running from 10 a.m.-3 p.m. each day. For more information, visit ChicagoAirAndWaterShow.us