Tropical escape: Where to find the best island cocktails — and vibes — in Chicago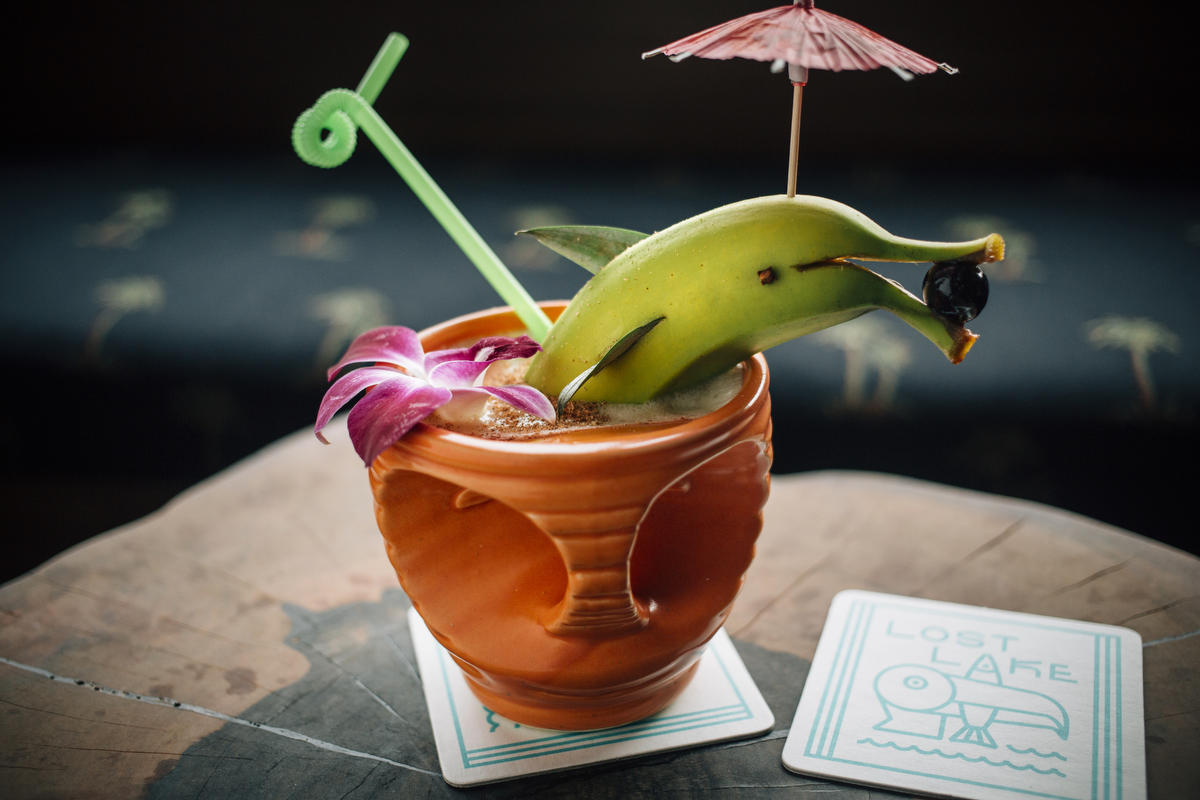 By Trent Modglin
Jimmy Buffett, who has made a living taking his legion of dedicated fans on a kind of tropical excursion during his lively concerts, has already played his way through Wrigley Field this summer (and yes, I was there for my 57th concert). But that doesn't mean you should end your search for that tempting island cocktail. Here are a few Chicago spots to escape for a few hours — and pretend you're on vacation.
Three Dots and a Dash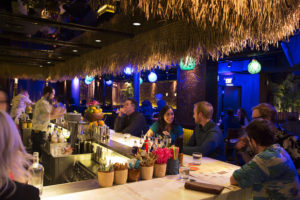 Yes, there is a secret tiki lounge in downtown Chicago that is truly reminiscent of the beach bar in Hawaii you dream of, or once experienced. Although finding this gem may prove to be difficult your first time, the perfectly executed concept is worth the pursuit.
Flip flops are welcome, too, as you walk through sand with beaded walls dangling throughout and bar tables made from palm trees, coconuts and straw. And then there is the presentation of the cocktails in custom-made mugs — pure entertainment.
Located underneath Bub City at 435 N. Clark. The entrance is in the back alley off Hubbard. ThreeDotsChicago.com
Lost Lake
The up-and-coming Logan Square neighborhood is proud to call this hidden gem home. A stylish tropical oasis, Lost Lake is under the guidance of esteemed beverage director Paul McGee, evoking both the "glamorous tropical escapism of 1930s Hollywood and the rugged nautical, island aesthetic of the world's first tiki bar." Enough said. Try Bunny's banana daiquiri and thank us later. 3154 W. Diversey. LostLakeTiki.com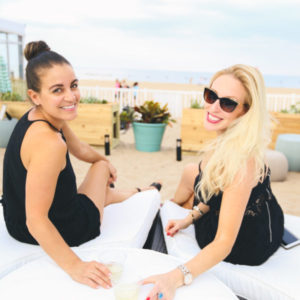 Shore Club
A new addition to the Chicago lakefront last year, this is a resort-inspired destination with regular events, high-end dining options, a strong summer cocktail list and the perfect location to soak up some rays next to the water, Buffett style. 1603 N. Lake Shore Dr. ShoreClubChi.com
Trader Todd's
If you're looking to pre-game it prior to a Cubs game at Wrigley Field, look no further than Trader Todd's, where the party never seems to end. Unique cuisine, plenty of "tiki drinks" and an opportunity to show off your singing voice during nightly karaoke all exist here, as does a beer garden out back — complete with a sailboat. 3216 N. Sheffield. TraderTodd.com
Island Party Hut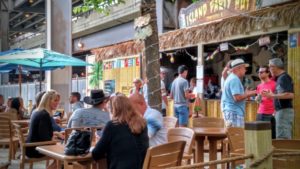 Grab yourself a tropical margarita at the downtown Island Party Hut along the Riverwalk and kick back to some reggae or an acoustic guitarist — or take the festivities out to the water with Island Party Boat's Polynesian-themed party barges. 355 E. Riverwalk. IslandPartyHut.com