Second City's "#DateMe: An OKCupid Experiment" gives comedic insight into the world of online dating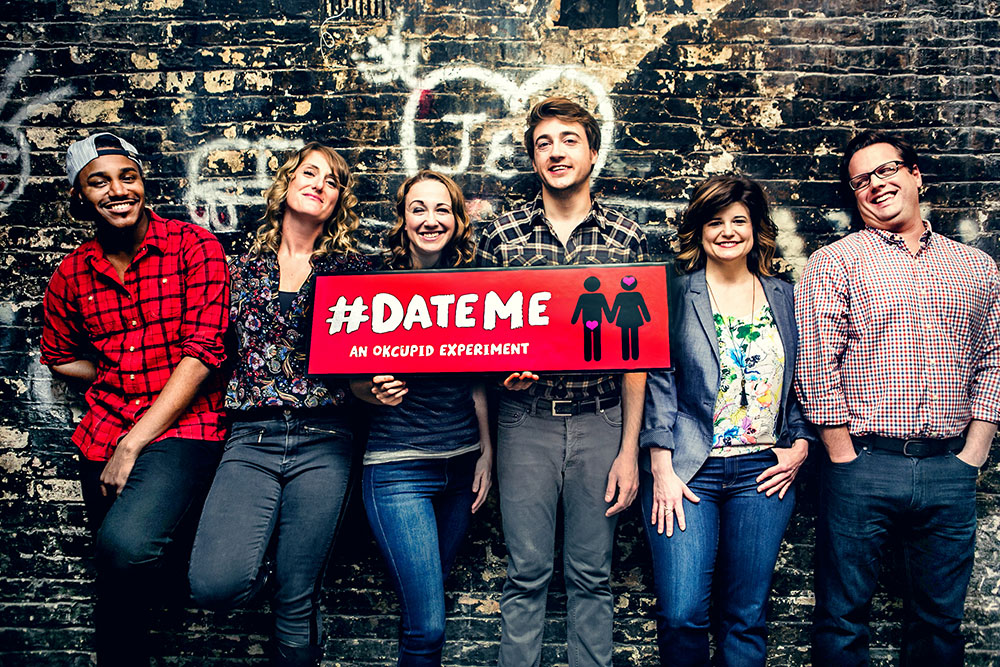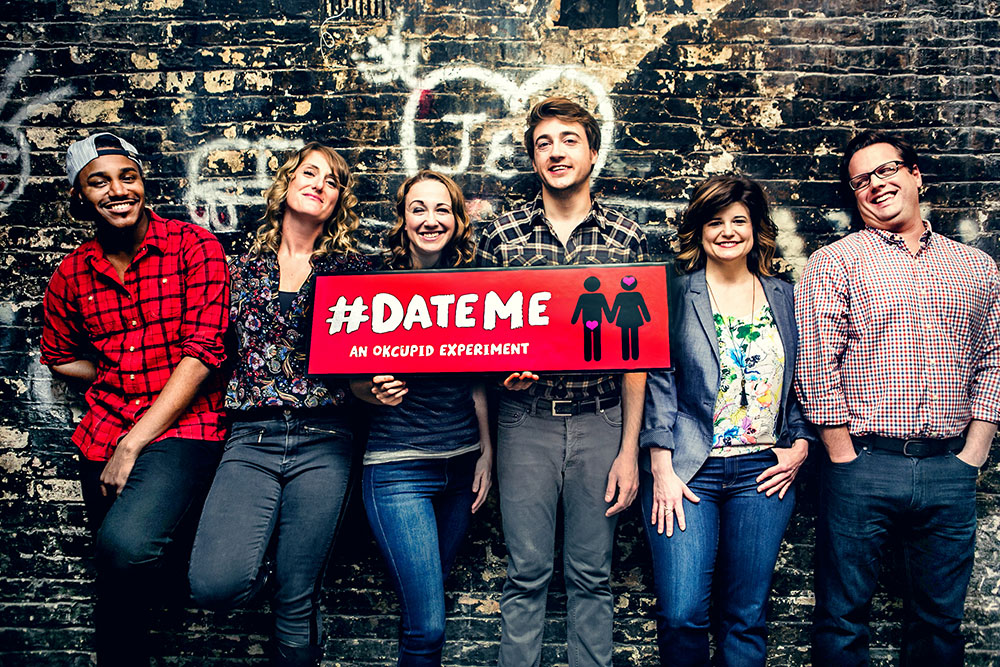 By Allyssa Campbell-Sawyer
Playing at: UP Comedy Club, 230 W. North Ave. now on a fifth run from Feb. 4- May 29, 2016. www.UpComedyClub.com
It started out as a way to help a friend with her dating life. And it ended in an experiment that spiraled out of control, complete with 38 fake OKCupid profiles and months of tapping away behind a computer screen. Comedian Robyn Lynne Norris brings this autobiographical tale to life in hilarious fashion with the twice-extended comedy show #DateMe: An OKCupid Experiment.
The show uses the results of Norris' experiment — using real profile names and conversations between actual OKCupid members — to give the audience the lowdown on what online dating can really be like for some.
The show bounces back and forth between Norris' own story and those of the people she interacts with online. Weaved into the show are tips and tricks on proper online dating etiquette, such as how to make yourself not sound like a serial killer in your bio.
#DateMe is more interactive than most comedy shows. LED screens hanging near the stage allow viewers to read the punchlines to some of the jokes, whether poking fun at a ridiculous username or an embarrassing profile picture. But perhaps the most entertaining part of the show is the improv aspect of it. Cast members choose two people from the audience and have them create their own OKCupid profiles to be matched together. Later in the show, the cast acts out the two audience members interacting with one another, bringing to life the personalities they created in their "profiles."
As funny as the show is, the very end will give you a different perspective on online dating. Although it's often mocked, the closeness and comfort it brings people cannot be denied. You can meet all sorts of people online, even get a kick out of the silly things those people say. But it's the longing for romantic connection — or just a simple human connection — that keeps people coming back for more. Sometimes it's good to know that you're not alone out there, and that is the heartfelt message at the core of #DateMe.