First Look review: Chicago Shakespeare Theater's musical adaptation of "Sense & Sensibility" is witty, relatable, magical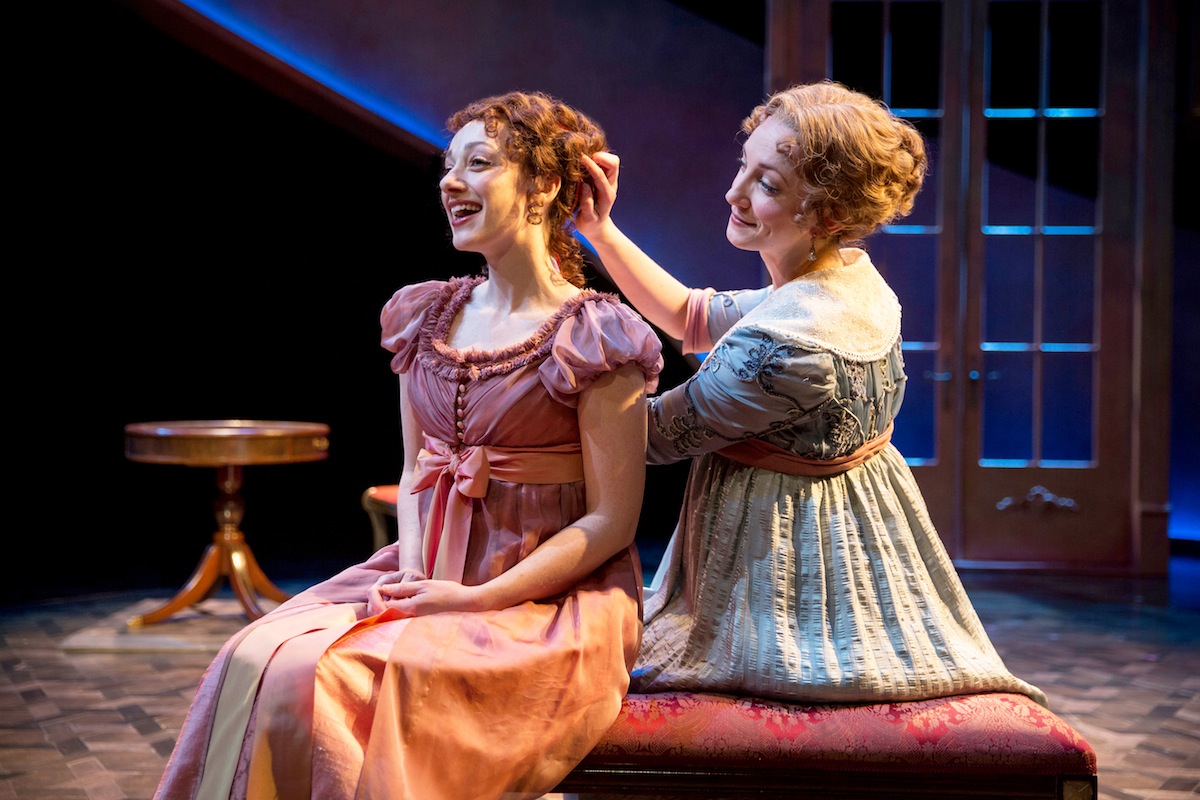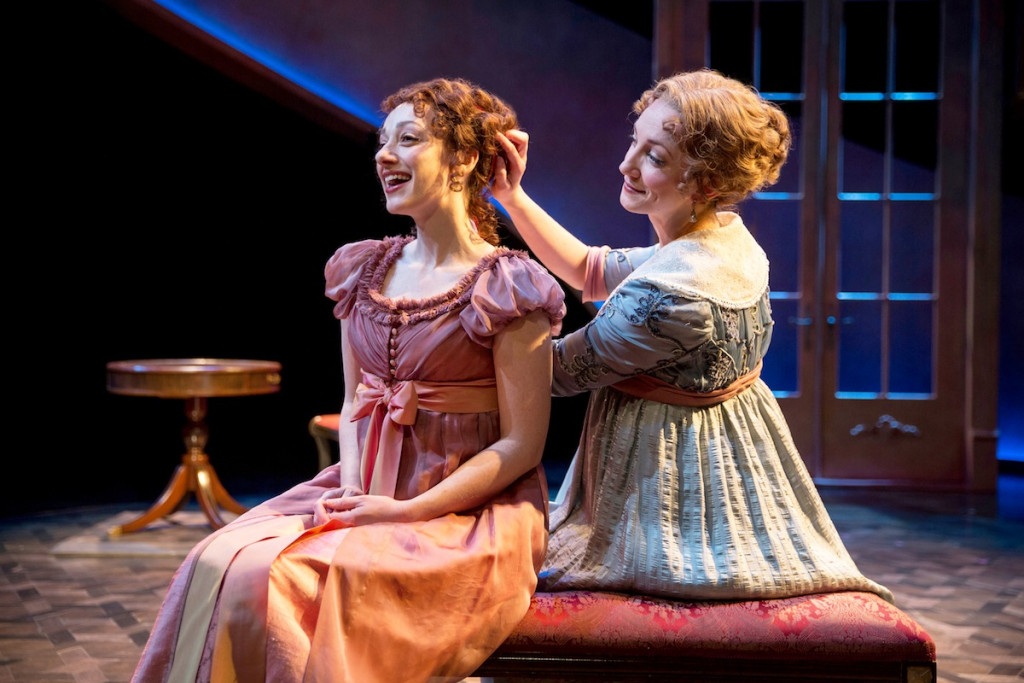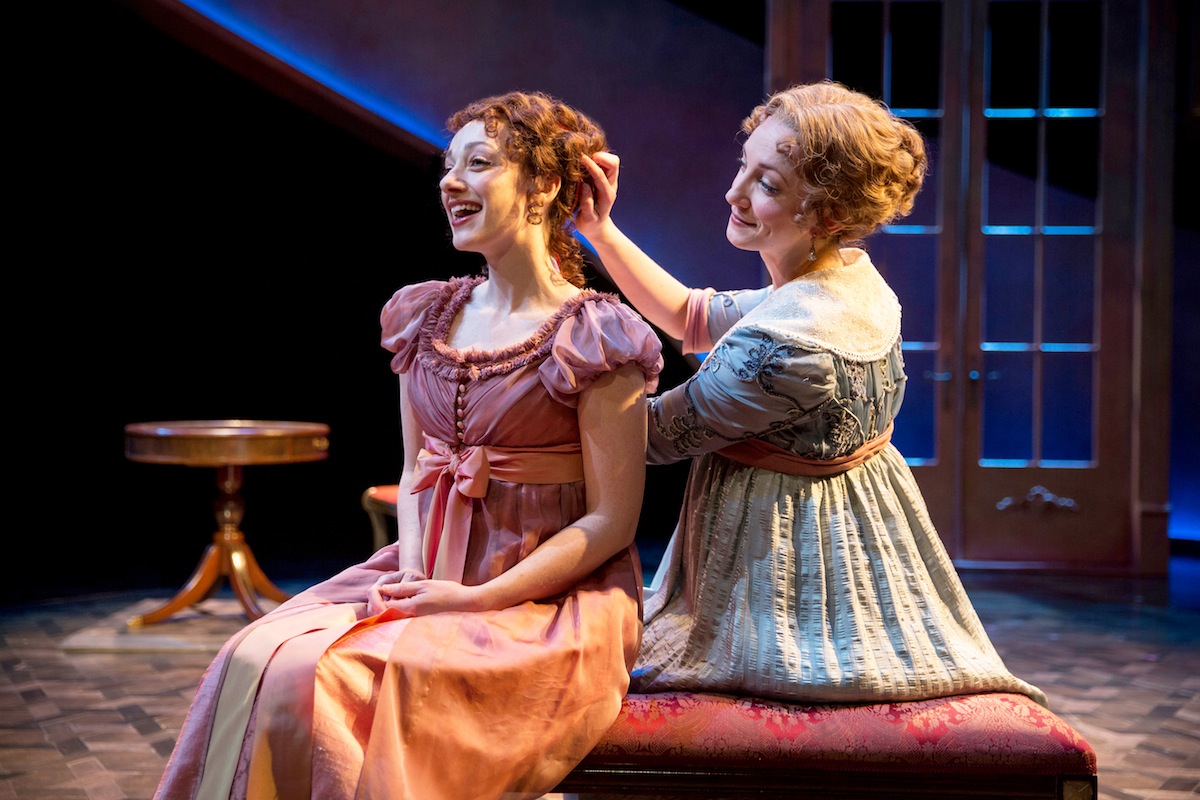 By Emily Clement
Photos by Liz Lauren
Playing at: Chicago Shakespeare Theater's Courtyard Theater, 800 E. Grand Ave. on Navy Pier. Playing through June 7. www.ChicagoShakes.com
Basic info: This is the world premiere of the musical adaption of Jane Austen's beloved novel — with book, music and lyrics by Tony Award-nominated composer Paul Gordon. Directed by Barbara Gaines.
Basic storyline: Sisters Elinor and Marianne are grieving the death of their father. Their stepbrother, John, inherits the father's estate and the home at Norland, putting Elinor and Marianne at the mercy of John and his shrill wife, Fanny.
Elinor has a secret affection for Fanny's brother, Edward. He returns the feelings, but both are too shy and practical to say anything.
Just when it's clear the sisters are no longer welcome at Norland, and that John will not help them financially, an old cousin of their mother, Lord Middelton, and his wife, Mrs. Jennings, offer the girls a small house at Barton Park. Elinor is sad to leave Edward, and Marianne is sad to leave her childhood home.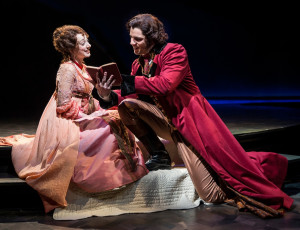 In Barton Park, Lord Middelton and Mrs. Jennings are welcoming and cheery. The sisters meet Colonel Brandon, a 36-year-old bachelor who is very much taken with Marianne. She, not so much. Instead, Marianne becomes infatuated with the dashing Willoughby. Elinor disapproves of the pair, but knows her headstrong sister will not be swayed.
The play is really the story of two very different sisters — who care for each other more than anything in the world — trying to find love in a world they have never experienced before.
What stood out: The music is incredible and only enhances Jane Austen's classic story. Standout songs were "Rain" and its reprise, "Somewhere in Silence" and "Wrong Side of Five & Thirty." But really, every piece is evocative and cinematic.
For a book written in 1811, Sense & Sensibility remains remarkably relatable. Take away the servants, the old-fashioned clothing, and turn the letters into text messages, and you have a tableau that could be written in 2015. Certainly, everyone will find a character to empathize with, whether it's Brandon's unrequited love, Elinor's determined attitude, or even Mrs. Jennings' love of gossip.
The play is much funnier than I expected, but given Jane Austen's reputation as a subversive and satirical writer, perhaps I should have anticipated the sharp wit and biting barbs thrown about.
Final thoughts: There is something magical about watching a musical live. Listening to the orchestra tuning as the lights dim and the crowd quiets prepares you to be swept away by a larger-than-life drama. Sense & Sensibility delivered that in every way. The shape of the theater allows the characters to almost intermingle with the audience, making the story feel even more real for those few hours.