Chicago Insider: Chris Hynes on rooftop happy hours, the ribs at Chicago Q and State Street shopping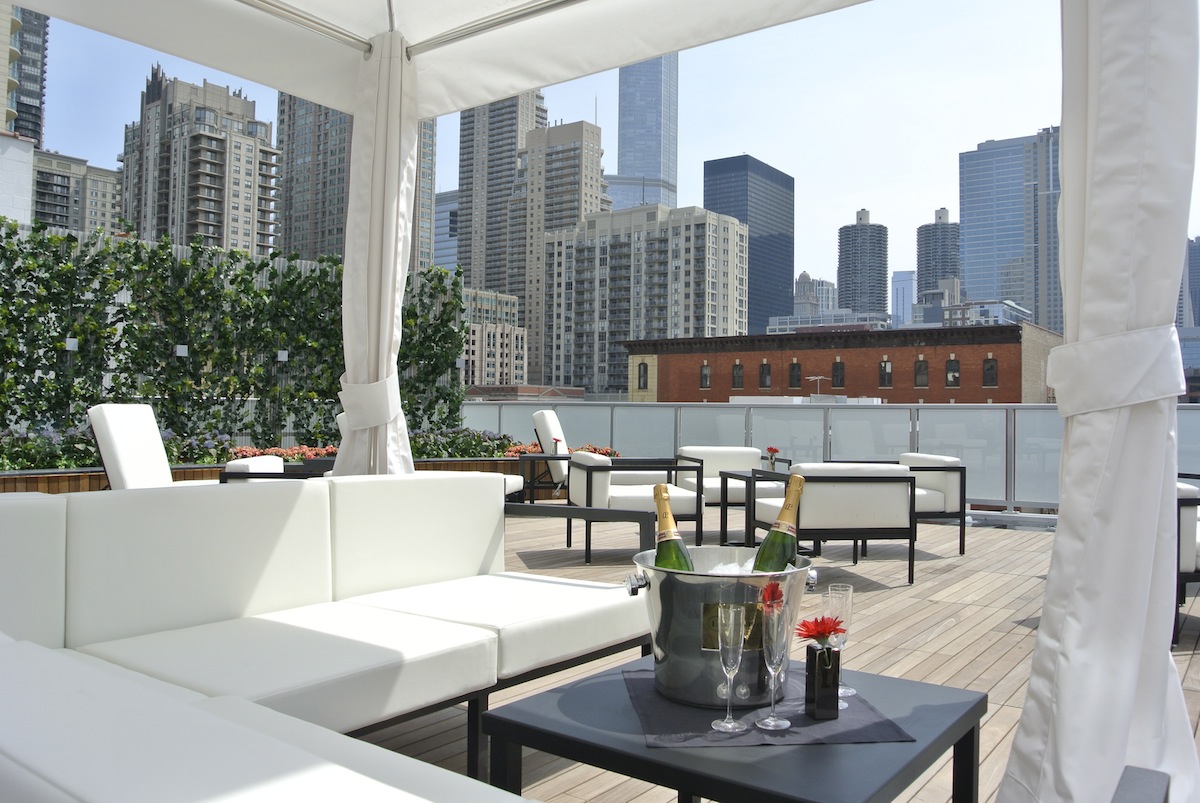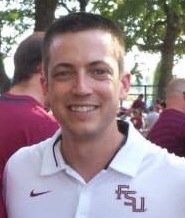 Name: Chris Hynes, housekeeping manager at the Chicago Marriott Downtown Magnificent Mile
How long you've lived here: I have lived in Chicago for just under two years. I moved here from St. Thomas in the Virgin Islands and South Florida before that to get a feel for a big, metropolitan U.S. city.
What you like best about Chicago: Chicago has the big city feel, but all within walking distance. It is a very clean and affordable city that still attracts all the major events. The summers in Chicago are like no other city, with different events occurring every weekend like street festivals, concerts and events in the parks.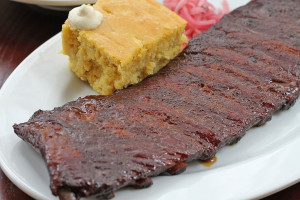 Best meal you've had recently: Chicago Q is a BBQ restaurant located in Chicago's Gold Coast. Chef Lee Ann Whippen is part of the Kansas City Barbeque Society and features some of her competition fare at her restaurant. The competition-style baby back ribs are fall-off-the-bone tender and served with just the dry rub and different sauce styles on the side to try. They also bring out house-made potato chips and bread-and-butter pickles that can fill you up even before you get your entrée.
Favorite big-name restaurant: Hugo's Frog Bar & Fish House is hands down my favorite because it features the best of both seafood and Gibsons steaks. Being from South Florida and living in the Caribbean, I am very particular about my seafood. Hugo's gets its food flown in fresh daily, and when it is stone crab season, this is the place to go. My last visit we had the stone crab claws with a house-made honey mustard dressing, followed by one of the biggest crab cakes I have had and then a delicious Gibsons filet for the entrée. It's a fantastic experience every time you go.
Favorite "hidden gem" restaurant: 90 Miles Cuban Café in Wicker Park is a great place to take a group. It is a BYOB establishment, so all you have to do is bring a bottle of rum for the table and they will provide the mojito mix. They also can do sangria if you bring in the wine. Cuban food holds a special place for me, and 90 Miles gets it right every time. They have fresh empanadas and all the Cuban classics you would expect. The pollo empanizado is one of the best and is essentially a breaded chicken cutlet seasoned perfectly with rice, black beans and sweet plantains.
Best sports bar to catch the game: The Old Town Pour House simply because of the TV screens. When it comes to sports bars, you have to have two things in my opinion: good food and good televisions. The Pour House has several 120-inch flat screens as well as a bunch of other 50-60-inch flat screens spread throughout the restaurant. The food is great as well, and they have almost 100 beers on tap.
A great night out with friends usually includes… a rooftop bar for happy hour. Chicago is one of the unique cities where rooftop bars are the thing to do, especially in the summer since you are stuck indoors all winter long. Rock Bottom Brewery, IO Urban Roofscape, and J Parker atop the Hotel Lincoln are some good ones to try. You also get pretty fantastic views of the skyline.
Favorite store or best shopping area: I'd have to go with the Macy's on State Street. Not only is it larger than the one on Michigan Avenue, it also rivals the size of the one in New York City. Plus, it puts you right in the heart of the State Street shopping, which I find more enjoyable because they offer a more cost-effective selection of retailers than the high-end ones you find on Michigan Avenue. Plus State Street shopping is a close walk to Millennium Park.
The best way to spend a spring Saturday in the city: A run or bike ride down Lake Michigan early in the morning to get some exercise in before you start the day. Then a great brunch at a restaurant with an outdoor patio, enjoying a bloody Mary or mimosa. After brunch, I would take a walk through the Division Street farmer's market and then out to either an afternoon Cubs game or some music festival to take in the sights and sounds of the city.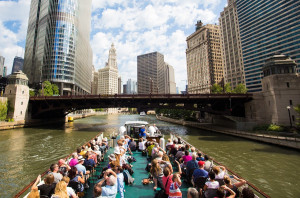 One thing every visitor must do here: Many of the river cruises offer a cocktail/architecture/history tour, usually around 5 p.m. Nothing beats being on the Chicago River at sunset with a drink in hand, looking at and learning about some of the amazing buildings this city has to offer. It is a great way to learn and see the city in a different light. For those who prefer the nighttime skyline, some tours go out late Saturday nights and end in the harbor for the Navy Pier fireworks, which can also make for a fun night celebrating a birthday or anniversary.
Secret Chicago spot: Chicago Oven Grinder and Pizza Company in Lincoln Park. They make pizza pot pies and an appetizer called Mediterranean Bread, which is flattened dough cooked slightly so its still soft and topped with herbs, garlic and parmesan cheese, and you just rip it apart in chunks. The restaurant itself has an old, classic Chicago feel to it with lots of brick and woodwork inside.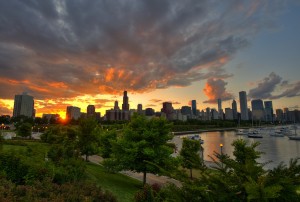 Underrated activity in the city: My favorite place to go in the city is the benches on the north side of the Adler Planetarium. It has the best view of the skyline and is a great place to just sit back and take it all in and truly appreciate how special this city is. It's an even better spot in the summer, since you can watch the boats come in and out of the harbor as well.
What's one place you hear great things about but have yet to try? R.J. Grunts in Lincoln Park is a place I keep hearing about being known for their burgers. They are part of the Lettuce Entertain You restaurant group and were their original restaurant. It has a giant salad bar, hand-spun milkshakes and malts and gourmet burgers they make fresh daily. Plus, I am a huge fan of a great bun, and R.J. Grunts uses Martin's potato rolls, which happen to be the best for using with burgers. They aren't sliced all the way through, so it makes for a great pouch to keep in all the toppings you pile on the burger. I definitely have to get there soon.