Foodie favorites, part one: We asked resident food lovers for the best Chicago restaurants they've visited recently. And now we're hungry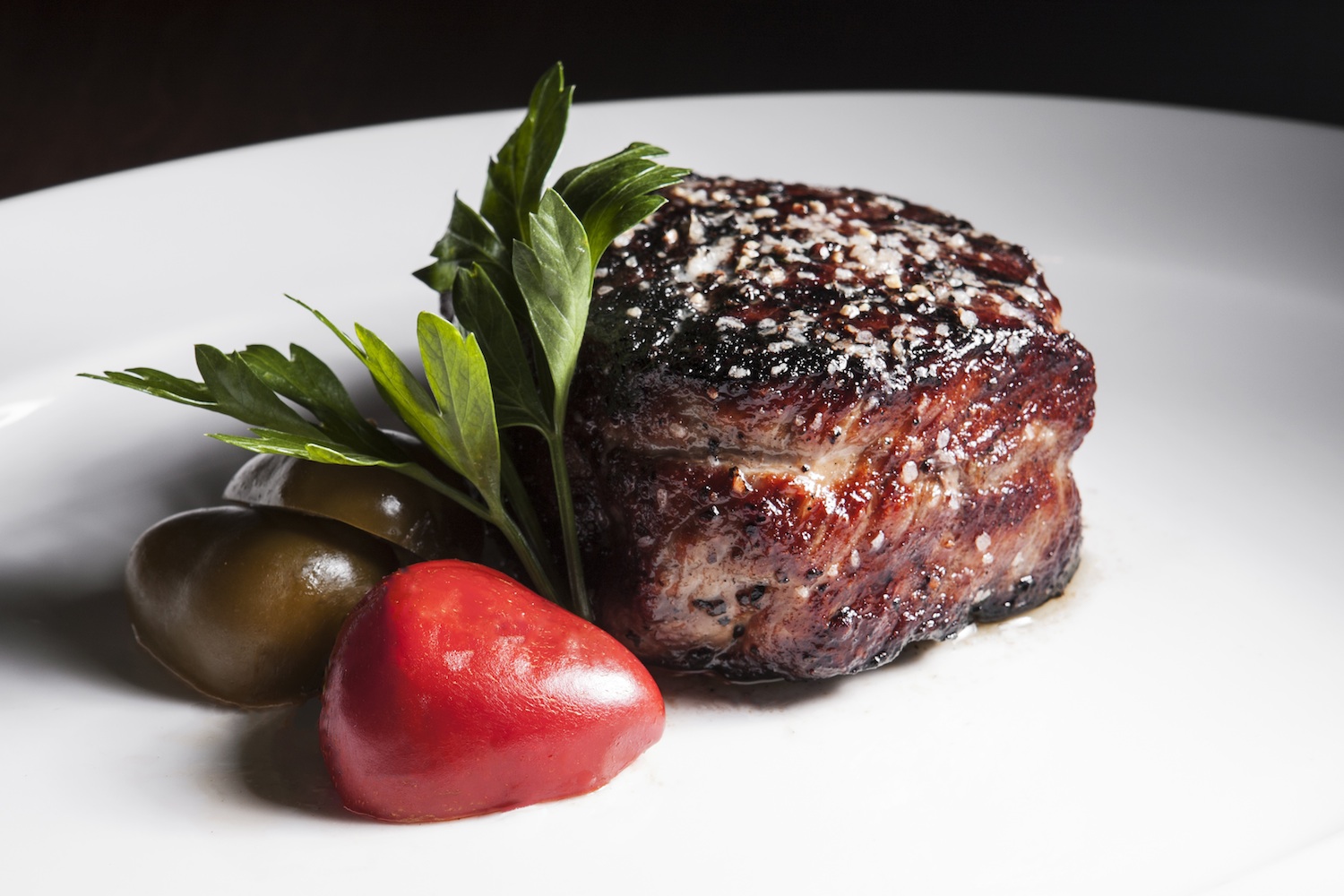 To see the restaurants featured in the second Foodie Favorites installment, click here.
Formento's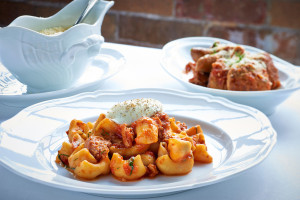 925 W. Randolph in the West Loop
www.Formentos.com
Formento's is not your typical Italian restaurant. We have enough of those in Chicago. I love the ambiance there, especially the oversized red leather booths. The old-school Italian vibe makes it unique, as does the menu. Where else can you get quail saltimbocca stuffed with prosciutto and topped with hazelnuts, sage and smoked cauliflower? The handmade pastas are wonderful, especially the cannestri with Sunday gravy, aka a hearty red sauce with pork neck, meatballs and fennel sausage. Then there's the chocolate cake — a towering nine-layer variety with a touch of hazelnut praline crunch. The service and hospitality also make Formento's stand out from the countless other restaurants on West Randolph.
Bavette's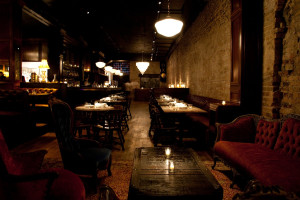 218 W. Kinzie in River North
www.BavettesChicago.com
This River North French steakhouse is a perfect example of Brendan Sodikoff's Midas touch. The restaurateur can do no wrong in my book, and Bavette's has all of the components of an instant classic. The relaxed, speakeasy vibe is warm and unpretentious. I've never had a bad meal, from the smoked-trout Caesar and fresh seafood selections to the best steak frites I've tried. It also doesn't hurt that they make a mean chocolate cream pie with an Oreo crust. Another perk? Bavette's allows you to BYOB if you promise to share one glass with another table. I like their style.
Momotaro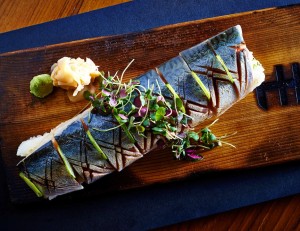 820 W. Lake in the Fulton Market District
www.MomotaroChicago.com
This modern Japanese dining spot has one of the coolest restaurant interiors in the city. The attention to detail is superb. I love the blend of modern and traditional on their menu, and the sushi is the best I've ever had. Aside from the sushi, there is one dish that truly stands out in my memory: the chili mentaiko spaghetti with a jidori egg and chili spiked roe. The egg oozes over the noodles to create a spicy, creamy sauce that makes you want to lick the bowl clean.
— Amanda Topper, www.TheGhostGuest.com
RPM Steak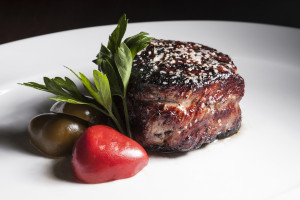 66 W. Kinzie in River North
www.RPMSteak.com
Whether you're celebrating a special occasion or attending a business dinner, this downtown restaurant is a perfect mixture of masculinity and refined elegance. The service is top notch, and the food is outstanding. After you have a cocktail in hand, be sure to put in your order for the thick-cut bacon appetizer. Delicious! Steak lovers will be in heaven, but the menu offers something for everyone. If you want to end the evening off on a sweet note, definitely order the 14K chocolate cake.
Club Lucky
1824 W. Wabansia in Bucktown
www.ClubLuckyChicago.com
If you're in the mood for old-school Italian and the best dirty martini in the city, this is definitely the place. This hidden gem supper club — tucked away in Bucktown near the six-corners intersection — looks like it's straight out of the 1950s. The menu has all the classics, the portions are huge and the drinks are strong. The calamari calabrese and the cannolis are the perfect start and end to your meal.
Summer House Santa Monica
1954 N. Halsted in Lincoln Park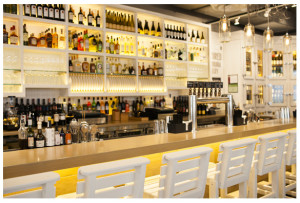 www.SummerHouseSM.com
Whenever I get the vacation itch, I head over to Summer House in Lincoln Park. This Southern California-inspired restaurant is adorned with string lights, hanging plants and a bakery counter. The drink menu offers a wide array of summery cocktails and craft brews. The spicy calamari is a must-have, and the wild mushroom enchilada stack will have you licking your plate. I can't wait to go back and get another sea salt chocolate chip cookie!
— Andra Turner
Pearl Tavern
180 N. Wacker in the Loop
www.PearlTavern.com
The Pearl Tavern is aptly named because it's a gem. This delightful little tavern has a beautiful art-deco décor and a view of the Chicago River. In warm weather, they have patio seating. They serve fresh oysters, and the selection changes daily. They also offer great seafood tostadas and a marvelous selection of cocktails. For an unusual drink, try "The Immigrant." This is a great place for a stylish, intimate dinner.
The Franklin Room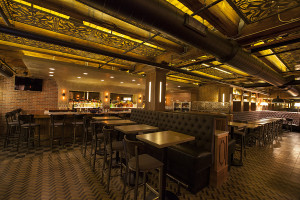 675 N. Franklin in River North
www.FranklinRoom.com
Stepping into The Franklin Room is like stepping back in time. It feels like a speakeasy, with low lights and a vintage vibe. They have mastered the art of updating classic American tavern fare. The albacore tuna melt is nothing like the one at the local diner. This melt is made of delicious fresh tuna, pickled onions, spinach, fennel and provolone and is served on ciabatta. They also offer more than 350 whiskeys, focusing on independent distillers and limited editions.
Beatrix
519 N. Clark in River North
www.BeatrixChicago.com
I absolutely love Beatrix. They offer an innovative menu with dishes such as chili & chocolate salmon (my personal favorite) and pot roast ragu. They also have some of my favorite desserts. The chia pudding with pomegranate and their vanilla bean kulfi with candied orange and toasted pistachio are head-spinningly delicious. They also offer a wide variety of fresh fruit juices you can have straight up or mixed with alcohol. The atmosphere feels like a trendy loft apartment, with comfortable seating and a huge poster of Mick Jagger looking down on you.
— Jan Viscum, concierge at the Hyatt Chicago Magnificent Mile
Tippling Hall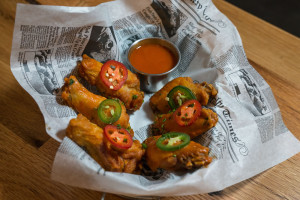 646 N. Franklin in River North
www.TipplingHall.com
I stopped in Tippling Hall for lunch on a snowy day. I had peeked at this menu online several times, and I'm glad I finally made it in. Their menu spells comfort food, and the minute you walk in, you feel the comfort. The tortas had just the right flavor and were cooked to perfection, and they always televise the major soccer and rugby games. In essence, great food, great spirits and comfort make it feel like you're at home. I definitely want to go back — there are a number of items on their menu calling my name.
Oiistar
1385 N. Milwaukee in Wicker Park
www.Oiistar.com
Usually I wouldn't make a big fuss about ramen, but this little gem made a believer out of me. With the right broth, the pork loin and the spice (not for the weak), the pozolmen put all my doubts to rest. Oiistar's take on Japanese cuisine with French and Italian influences makes it a winner in my book. The low-key setting in Wicker Park is easy to miss, but definitely worth it once you find it.
Las Palmas
1835 W. North Ave. in Wicker Park
www.LasPalmasChicago.com
Even with the 40-plus authentic Mexican tequilas and the tequila-infused pineapple chunks marinating in the colossal house jar, the libations are just the beginning. La casa borracha (translation: the drunk house) consists of pineapple- and tequila-soaked skirt steak on a stack of rum-cured plantains. How about that for a take on modern Mexican cuisine? It's family owned and everything is made in house with a creative menu that takes your eyes for a wild ride. Don't even get me started on dessert, I'm droppin' the mic here.
— Luis Torres, concierge at The Sheraton
The Kitchen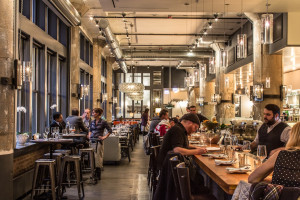 316 N. Clark in River North
www.TheKitchen.com
A space you may not know existed for there to even be a restaurant, but there it is, just south of Piccolo Sogno Due and north of the river. The Kitchen is a marvelously redone space at the historic Reid Murdoch building. Warehouse-high ceilings, a rustic modern look and light fixtures that keep you gazing up in inspection, wondering why you can't make your home look half this beautiful. Yet the best part is a slew of healthy, locally sourced land and sea menu items. Standouts: the oysters, quiche of the day and anything that came from water.
Momotaro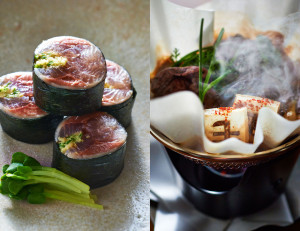 820 W. Lake in the Fulton Market District
www.MomotaroChicago.com
The Fulton Market District continues to heat up with the latest and greatest sushi creations in Chicago, brought to you by Momotaro on Lake Street. This Japanese restaurant doubles as entertainment, as the space and dishes are works of art. My must-order suggestion is the big shell with sashimi options. This brings so much flavor and fresh pieces you may have never tried before, including octoro (melts in your mouth, not in your chopsticks).
The Betty
839 W. Fulton Market in the Fulton Market District
www.TheBettyChicago.com
This place serves a purpose. It precisely blends in with the Fulton Market style: rustic, purposefully dated vintage pieces that are yet refined. They bring us back to an earlier era, which, prior, we were only able to experience through Mad Men and the movies. The Betty provides a flawless backdrop for drinks with friends or a first date, offering plenty of table space and gathering areas of intimacy. It is perfect if you don't necessarily want to have a formal dinner but still would like the option to order some savory bites.
— Margot Visconti