First Look review: Cirque Du Soleil brings "Luzia," a vibrant story of water and light, to Chicago through Sept. 3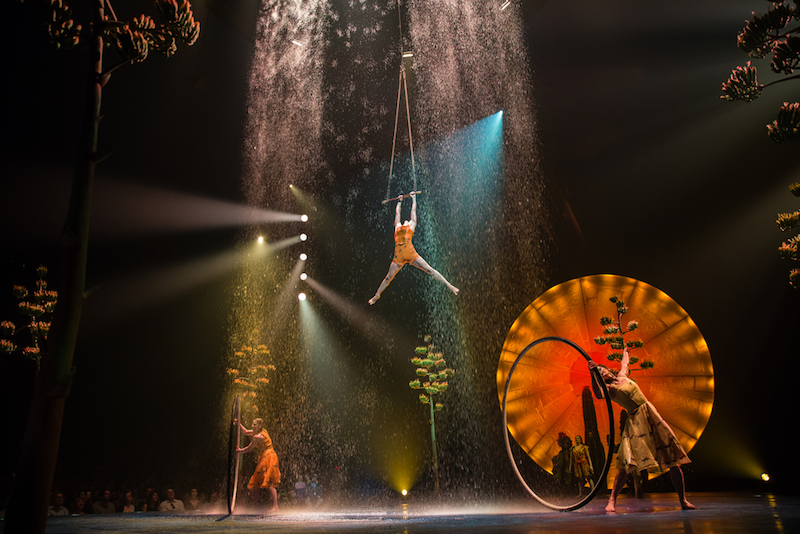 Your ads will be inserted here by
Easy Ads.
Please go to the plugin admin page to set up your ad code.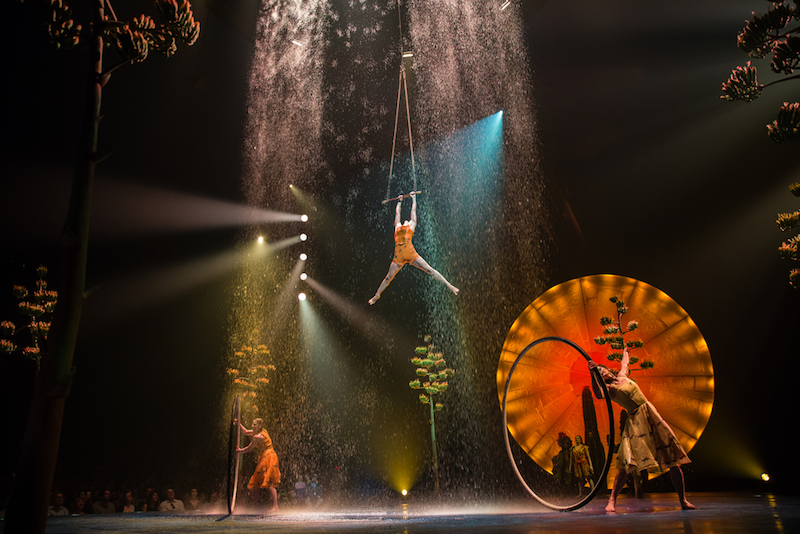 By Olivia Polony
Photos by Matt Beard

Where: The United Center parking lot, 1901 W. Madison
When: July 21-Sept. 3, 2017
Ticket info: www.CirqueDuSoleil.com/Luzia
A man and woman glide across a stage with soccer balls, transforming the popular pastime into an elegant combination of crisp and concentrated movements. It's a carefully choreographed routine with twists and turns that cut through the air like breath. Beneath the two figures, whose intensive features are illuminated by red and purple lights, the darkened stage slowly rotates, giving the entire white-and-gold big top in the United Center parking lot a view of the spectacle.
It's a hot and sunny afternoon in Chicago, and inside a white domed tent at the edge of the United Center, the cast and crew of Luzia: A Waking Dream of Mexico are practicing for their upcoming premiere. Put on by long-time theatric production company Cirque Du Soleil and centered on Mexico, this performance was created to take viewers on a mythical journey through the cities, street corners, smoky dance halls, waters and landscapes that detail the country.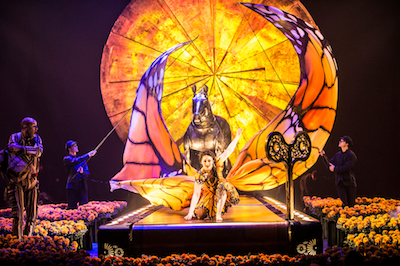 As suggested by the title, Luzia, a fusion of Spanish linguistic tones "luz" (light in Spanish) and "lluvia" (rain), the elements of water and light play essential roles in this abstract artistic expression.
Your ads will be inserted here by
Easy Ads.
Please go to the plugin admin page to set up your ad code.
"We're literally pushing forward the limits of what can be done under the big top," says Francis Jalbert, the publicist on tour with the show, as he described some of the pioneering technologies and acrobatic practices being employed. "It's a very dynamic, vibrant and positive show."
One of the biggest standouts will be the circus' innovative use of water throughout various scenes. Luzia will be the first circus show to have actual water stored under the tent, allowing for bouts of pouring rain on stage as acrobats fly through the air.
Acrobatic performer Enya Nywhite, who appears in a desert scene that incorporates rain, describes the feeling as one of pure concentration and emotion.
"There's this big disc that projects a big yellow light — it's super powerful, and I feel this sun inside of me," says Nywhite. "With the water, it's such a nice feeling, and I'm having fun."
A cohesive blend of both historical and contemporary inspirations, the landscape of the set has a storied and fanciful texture to it backed by a playful Latin American-flavored score. All the costumes are handmade, and every aspect of the show is designed to complement the others, providing for a highly immersive experience.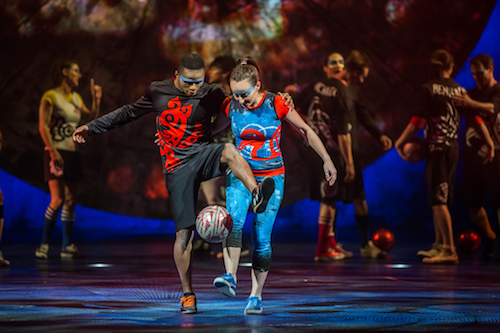 "As a whole, this show is really well focused," says Jalbert. "In the era where everybody is on their phones, it's great to have real people from all around the world inspire and amaze an audience."
Other signature features of the show will include one of the world's fastest jugglers and a large treadmill to launch the gymnasts in the air.
"I hope the audience will be getting a feeling of happiness," says Nywhite. "And that by seeing us doing what we love the most onstage, they're going to motivate themselves to do what makes them happy."
Your ads will be inserted here by
Easy Ads.
Please go to the plugin admin page to set up your ad code.