A Saturday well spent in Andersonville: plenty of food, shopping and culture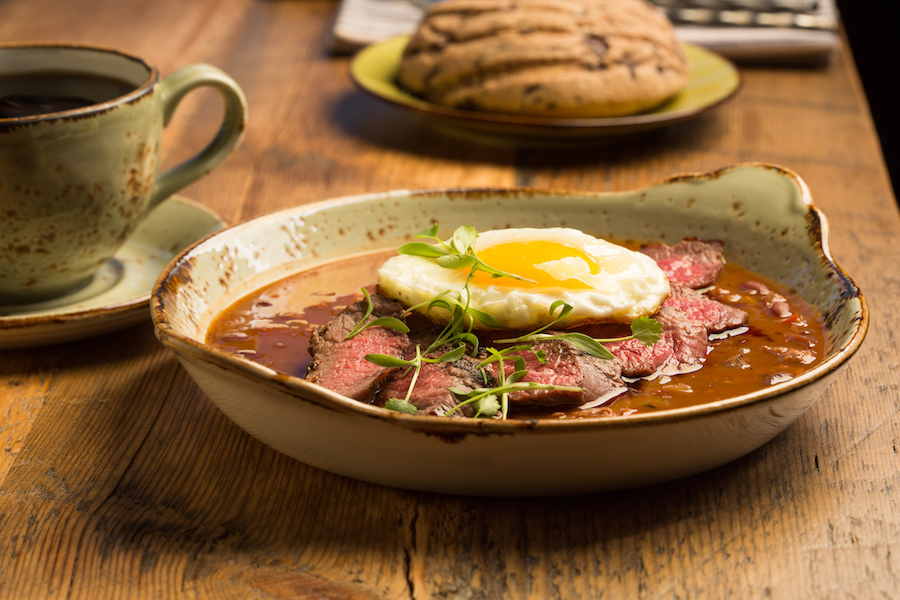 Your ads will be inserted here by
Easy Ads.
Please go to the plugin admin page to set up your ad code.
By Nicole Cash
Andersonville is a Chicago neighborhood that, until recently, I didn't know much about, aside from the obvious fact that it's a traditional Swedish neighborhood with an Ann Sather restaurant and the Swedish American museum. But after spending a Saturday afternoon exploring, I found Andersonville has a lot more to it than just delicious cinnamon buns and fun facts about Sweden.
Make time for breakfast in Andersonville: I recommend starting the day at Bongo Room (5022 N. Clark St.) for brunch; the red velvet pancakes are a personal favorite. If you're not a huge breakfast person, pick up coffee and a light pastry to go at La Colombe (5158 N. Clark St.).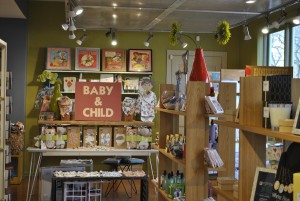 From there, stroll up and down Clark to explore a variety of great stores. Start with Notice (5028 N. Clark St.), a cute little shop that sells a variety of gifts, accessories and even gifts for babies and children, housing everything from Chicago mugs and shot glasses to baby toys and purses. Store manager Nikki Frisinger says the shop offers personalized customer service and gets new items in weekly. "It's always fun to stop by when you're in the neighborhood to see what's new," she adds.
Next, head over to Milk Handmade (5137 N. Clark St.), a small shop with women's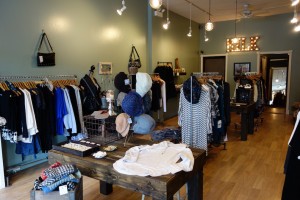 clothing fit for any occasion, unique jewelry and accessories. They also sell gift items such as a horchata-scented candle, so when you're craving that delicious Mexican drink, you can just light the candle instead. Owner Hallie Borden says the signature candles, infinity scarves and locally made jewelry are the most popular items at Milk, and that the store stocks clothing and accessories from independent designers. "We focus on locally made pieces from emerging Chicago artists," she says.
Next up is Notre (5202 N. Clark St.), a slick menswear store carrying shoes, clothing and accessories. Although more on the pricier side, the pieces are ultra cool and of good quality.
If all this shopping has you worn out, there are plenty of quaint spots for some good grub. Hopleaf (5148 N. Clark St.) boasts a cozy ambience and unique sandwiches like the duck reuben or the goat sloppy joe — not to mention one of the better beer lists on the north side. If that's not your cup of tea, try Hamburger Mary's (5400 N. Clark St.) for a great selection of burgers and sandwiches. Their dessert menu includes a fried Twinkie, and they have daily drink specials. If you feel like going out on the town in Andersonville, come back later and head upstairs to Mary's Attic for Boylesque shows and MaryOke.
If you're ready to take a break from shopping and eating and indulge in some culture, stop by the Swedish American Museum (5211 N. Clark St.). Here you can learn about Swedish history and its influence on our country, or learn about famous Swedes and see belongings brought to the U.S. in the early 20th century. You can even bring the kids; the museum has an excellent children's museum upstairs where kids can learn all about Ellis Island and what it was like for immigrants to arrive to in the early 1900s.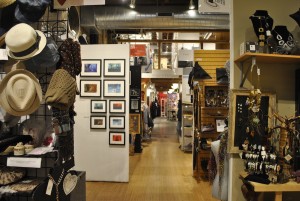 If you haven't gotten your fill of culture for the day, check out the Andersonville Galleria (5247. N. Clark). The gallery is made up of tiny booths where artists can rent out the space to display and sell their work. The gallery collects around 100 artists at a time, allowing visitors to browse to their heart's content. Assistant manager Angelique Bolin referred to the gallery as an "indoor art fair," where everything is made locally. Manager Denise Riesen said the gallery allows Chicagoans to shop small business and called the space an "incubator for artists."
Your ads will be inserted here by
Easy Ads.
Please go to the plugin admin page to set up your ad code.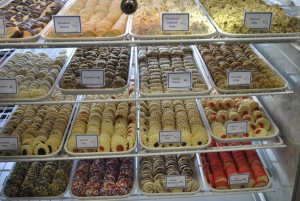 If you have a sweet tooth but aren't totally hungry for dinner yet, try the Swedish Bakery (5348 N. Clark) for some classic pastries. The bakery has everything from coffee cakes, breads and sweet rolls to Swedish traditions such as pepparkakor and brusselkaka cookies.
Explore the neighborhood some more to work off those calories, and when you're ready for dinner, make your way to Cantina 1910 (5025 N. Clark) for traditional Mexican food with a twist. Some 70 percent of the food and beverage ingredients are locally sourced from within a 200-mile radi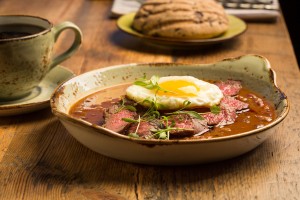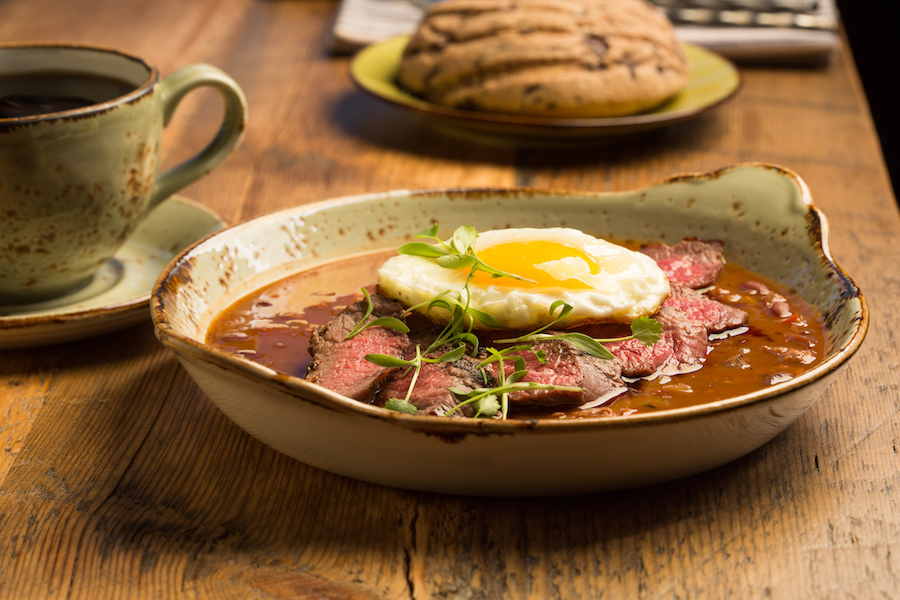 us, and this spring Cantina 1910 is even opening up its own garden to become even more locally-sourced. "The menu is constantly changing depending on what ingredients are available," PR manager Jamie Soloman says. "This way, people are able to experience new and unique dishes each time they dine."
Cantina 1910's most popular dishes include pork tacos, shrimp ceviche and chochoyotes en mole amarillo, which are dumplings made with spaghetti squash, cauliflower and cheese. The restaurant also offers great drinks such as "a Mexican in Wisconsin," as well as its own café and brunch menu.
If Mexican isn't your thing like it is mine, definitely check out Ombra (5308 N. Clark), a super cool spot for traditional Italian pizza and decorated with large wooden booths. Aside from the wood-fired pizza, manager Leah Allen says customers go crazy for the polenta fries, and the brussel sprout leaves are also very popular. Everything is made in house. Ombra is under the same ownership as neighboring restaurants Anteprima (5316 N. Clark), Acre (5308 N. Clark) and Summerdale (5413 N. Clark), which Allen describes as "neighborhood places at a good value."
I left Andersonville with a sad wallet but a happy stomach, and definitely plan to return soon to indulge a bit more.
Your ads will be inserted here by
Easy Ads.
Please go to the plugin admin page to set up your ad code.