Chicago's hidden gems: River Shannon, Bookman's Corner and La Crêperie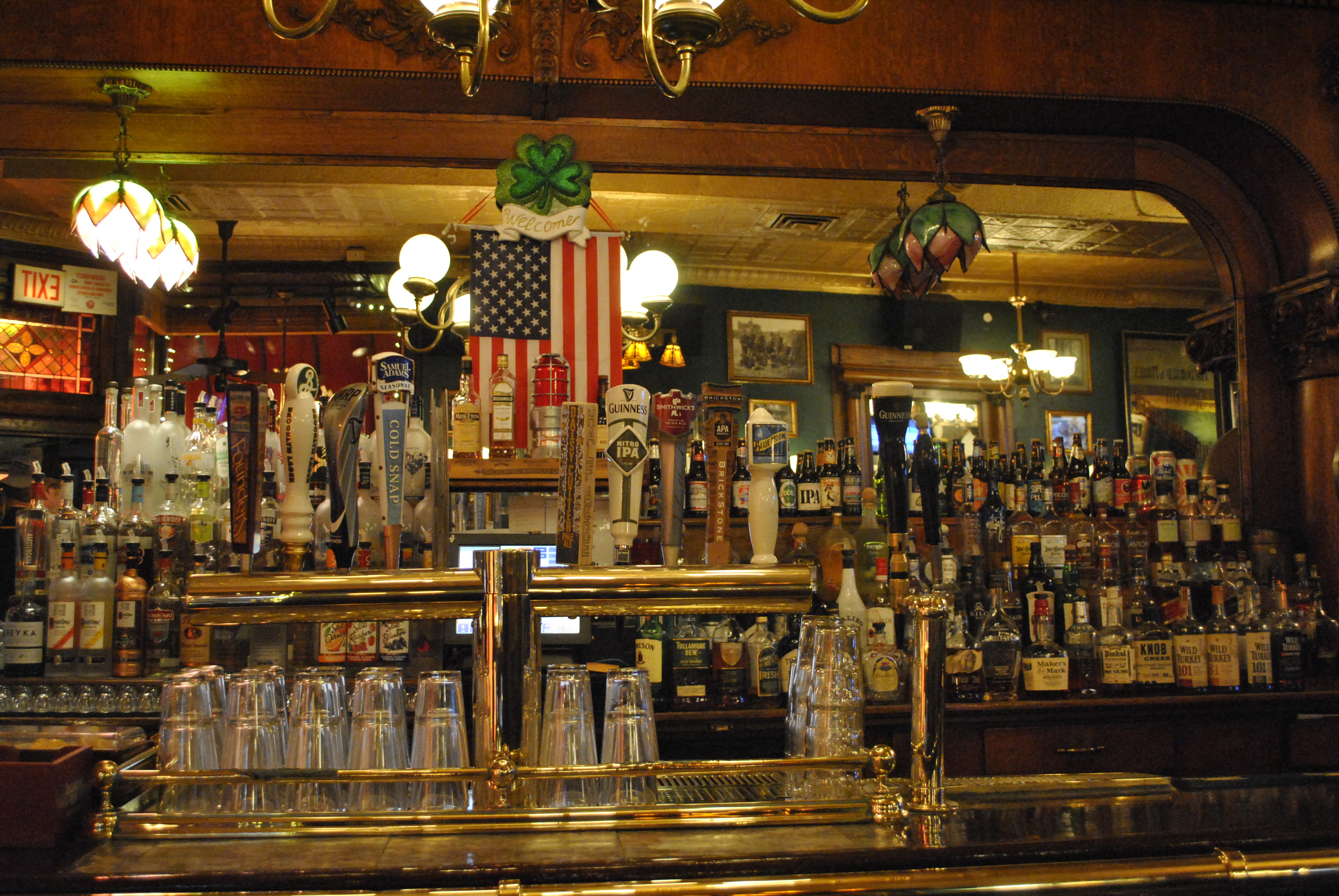 Your ads will be inserted here by
Easy Ads.
Please go to the plugin admin page to set up your ad code.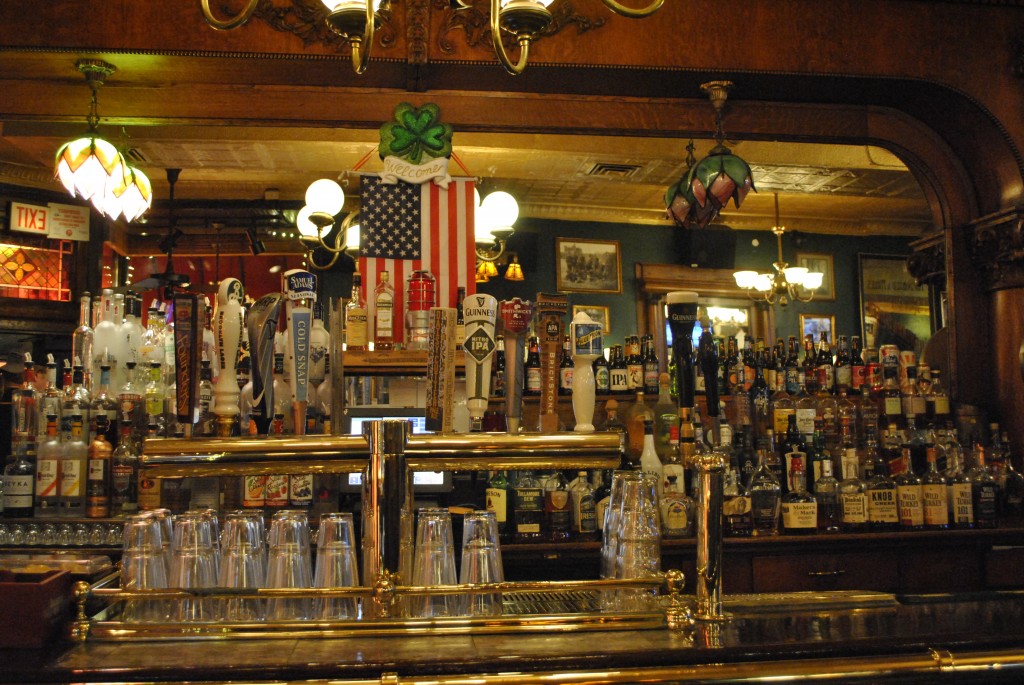 If you're searching for that special, out-of-the-way experience that represents this great city, we've got you covered
River Shannon
Named after the real River Shannon in Ireland, this small Lincoln Park pub offers locals a warm and cozy ambience and friendly bartenders, perfect for an after-work drink with co-workers or celebrating the weekend's long-awaited arrival with friends.
Bartender Peter Brettner says the bar is a big seller of Tullamore Dew Irish whiskey, featured daily for $5, and it's dog-friendly to boot.
As if the vibe, dogs and whiskey weren't enough, Brettner adds, "Our giant Jenga game brings people in, and since it's dog friendly, people can come in and get a dog treat and a Guinness."
River Shannon is located at 425 W. Armitage. www.TheRiverShannon.com
— Nicole Cash
Bookman's Corner in Lakeview

Walking into Bookman's Corner in Lakeview is like walking into the kitschy, almost magical bookstore from your favorite fiction stories. The wealth of serendipity it offers in the vast selection on its narrow, dust-and-cedarwood shelves is a rarity in the internet age, the kind that needs to be preserved and enjoyed (and no, the internet won't cut it).
Owner John Chandler, who has owned the store for 31 years, mans the cash-only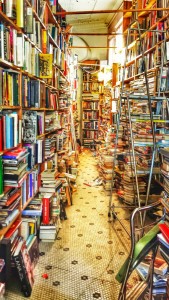 book-buying himself. "We have a core of customers that come here," he says. "There are certain things that aren't on Kindle that one must find themselves."
The shop feels cultivated out of a love for the tangible and nostalgic nature of books, mixed with Chandler's laconic wit. That sassy trend continues throughout the store. The huge standout front window, featuring piles of intriguing and archaic books, declares "BOOKS: rare, medium, well done." Signs foreboding cell phone usage and a hand-lettered sign reading "Don't talk to me about your book prowess unless you can listen to mine" are taped around the shelves. The same hand-lettering is carefully done in marker for each shelf's label, including unusual (but fully-packed) titles like Ireland, Railroads, or quizzically just Beverages.
Bookman's is the kind of place where if you think to yourself, "I need a Moosewood Restaurant cookbook," they have it, winking in the corner and waiting for you. You are sure to catch the eye of a few books from your past or some future favorites.
Bookman's Corner is located at 2959 N. Clark, walking distance from the Belmont red line.
— Rachel Summerfield
La Crêperie
The smell that hits you when you walk into La Crêperie — a strangely alluring blend of cinnamon, late-night coffee, melting butter, rosemary, onion and roasting chicken — is the smell of home.
Your ads will be inserted here by
Easy Ads.
Please go to the plugin admin page to set up your ad code.
This makes sense, since La Crêperie looks like an adorable vinyl-sided house from the outside, crowded into the hustle of Clark Street. Inside, juxtapositions come together to make a picturesque, intimate restaurant. Walls are filled with French po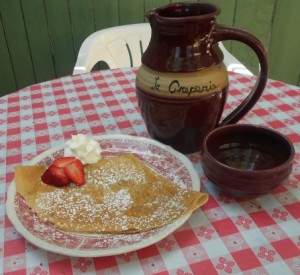 sters, boasting Toulouse-Lautrec and the infamous Magritte Ceci n'est pas une pipe. The unique red ceiling reflects candlelight, firelight and the light off the coffered penny-bright walls of the kitchen-turned-bar. A muted pastoral mural by Chicago artist Sperry spans the back room.
The incredible fragrance is that of the sweet or savory, flaky and fulfilling crepes that take up an entire page of La Crêperie's menu. On the savory side: Customers love the fruits de mer crepe, filled with béchamel sauce, shrimp and perfectly cooked scallops with a side of lemon and rice, and the chicken and mushrooms crepe in an herb cream sauce. Veggie lovers can look forward to the vegetarian or ratatouille crepes, especially good with goat and Swiss cheeses. On the sweet side: The romantique crepe with strawberries and crème Anglaise and the classique with Nutella and bananas are classic date-night crepes, but honestly any of the sweet crepes are perfect.
For 44 years, La Crêperie has been owned by Germain Roignant, who hails from Chateauneuf-du-Faou in Brittany, France. The incredible history of Roignant combined with that of the building itself (which once was a dairy farm, housing cows in what is now the front room) is what creates the magic allure of the restaurant, a historical yet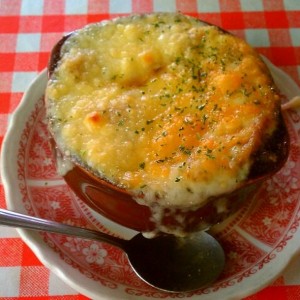 homey warmth and honesty that is reflected in the incredibly friendly and invested staff and committed customers.
"The very comfortable, warm and welcoming ambiance is what people love," says Sarah, one of the waitstaff. Couples tend to enjoy listening to music, sitting by the little wood-burning fireplace and experiencing the atmosphere of 1970s France.
"It's exactly like one of the small restaurants that were common in the streets of Paris," explains Marc, one of the managers. "The same people have been coming here forever."
Indeed, La Crêperie possesses an old-world charm and camaraderie, nostalgic with cups of soup and coffee served in quaint red-and-white china.
The restaurant also features a backyard strung with fairy lights for the warm months. Marc says, "It's really beautiful here." You will wholeheartedly agree.
La Crêperie is located at 2845 N. Clark. Visit www.LaCreperieChicago.com for more information.
— Rachel Summerfield
Your ads will be inserted here by
Easy Ads.
Please go to the plugin admin page to set up your ad code.