Chicago's Signature Dishes: The tater tot poutine and ancho chile grilled fish tacos at Timothy O'Toole's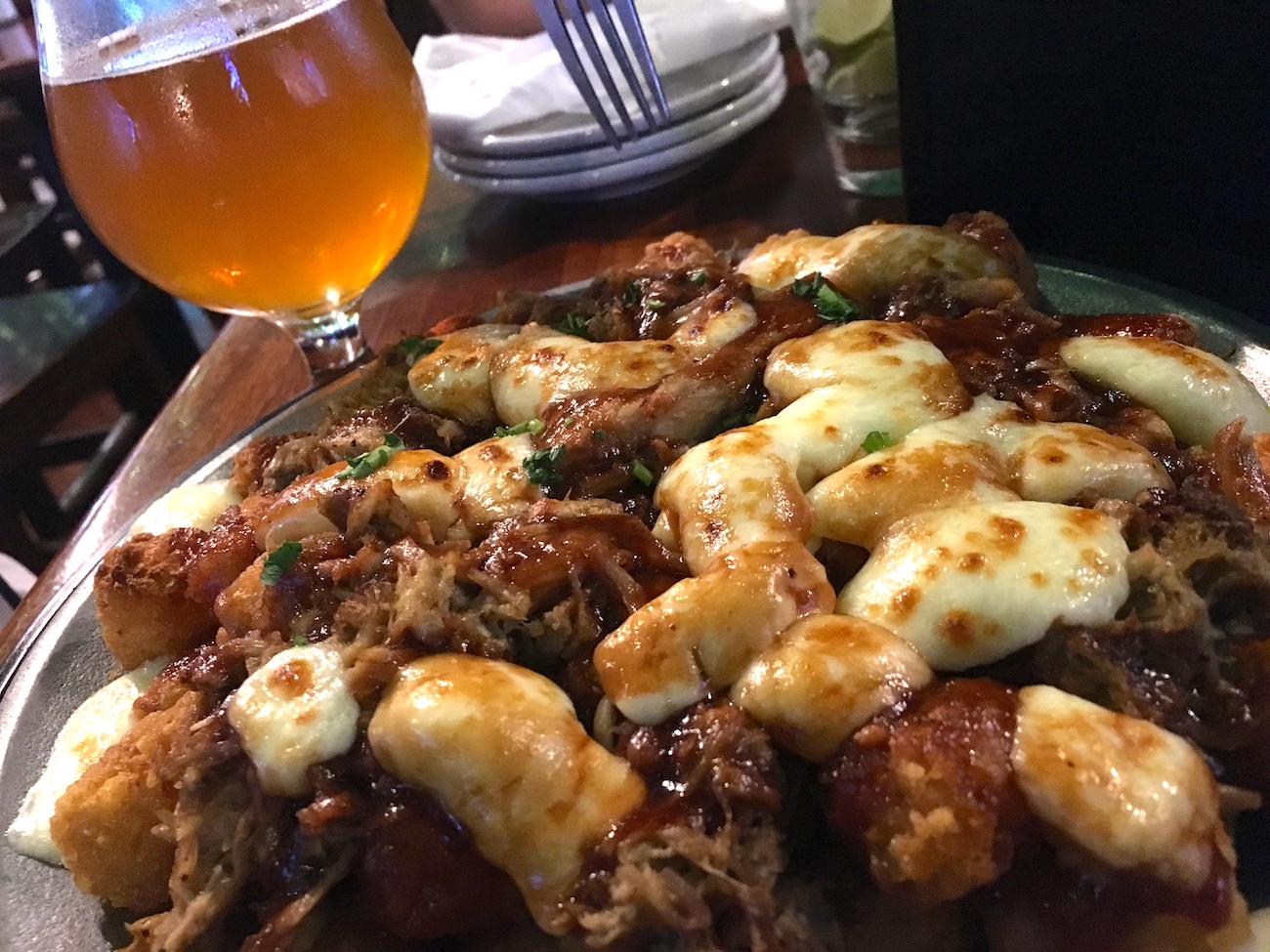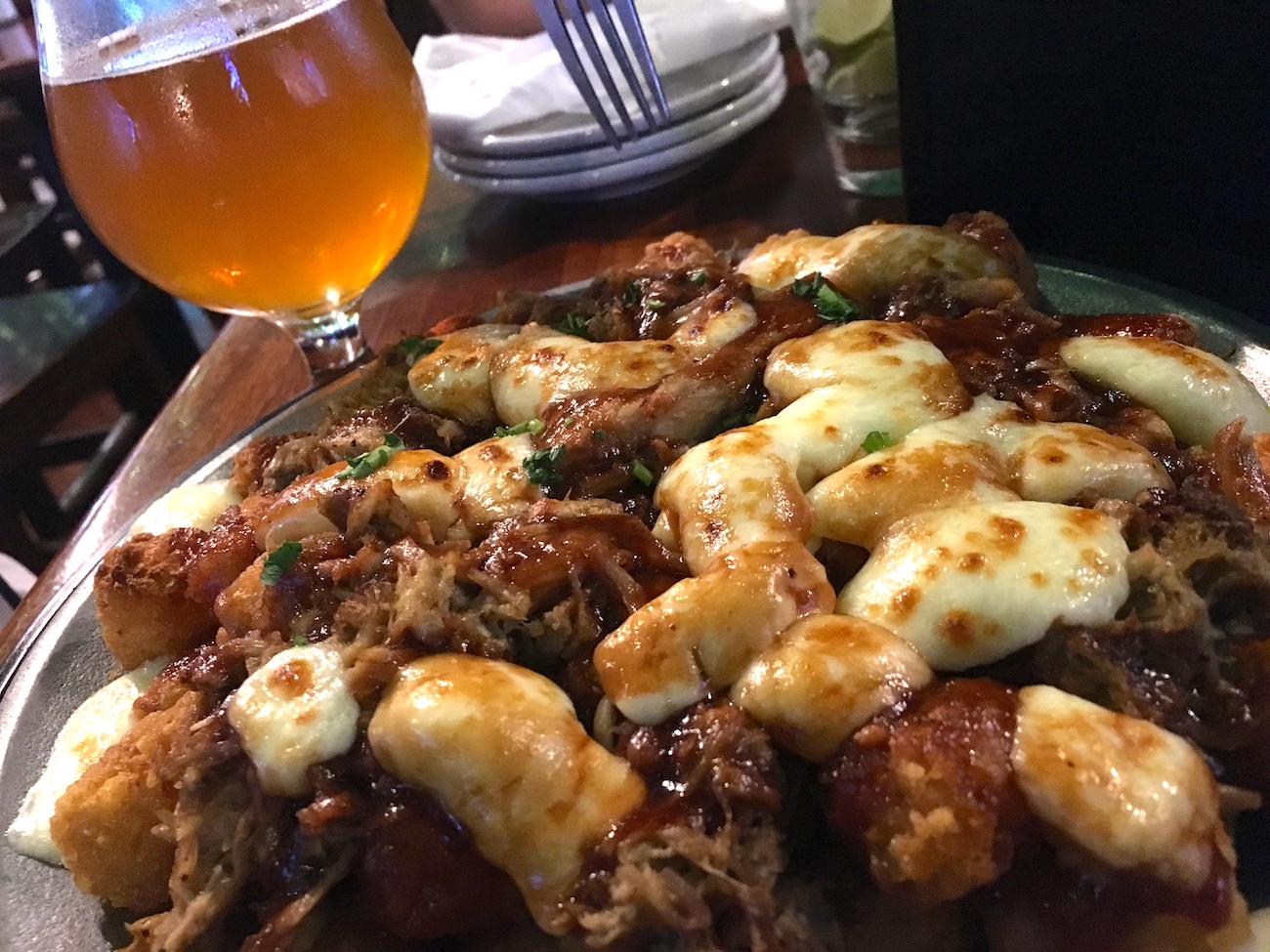 By Trent Modglin
Timothy O'Toole's
622 N. Fairbanks
www.TimothyOTooles.com
Down a flight of stairs at the busy corner of Fairbanks and Ontario in Streeterville, you'll find a longtime Chicago favorite. A lively sports bar with a wide-ranging menu and way more TVs (72) and draft beers (48) than the norm, Timothy O'Toole's offers something for everyone.
Tater tot poutine
We tried this gem of an appetizer on our way to the recent U2 concert at Soldier Field, and it's safe to say it provided the necessary rib-sticking sustenance we needed for a long night ahead. O'Toole's strays from the typical recipe for this Canadian favorite with a bowl full of tater tots topped with pulled pork and melted cheese curds and then drizzled with a sweet BBQ demi-glace. As decadent and delicious as it sounds.
Ancho chile grilled fish tacos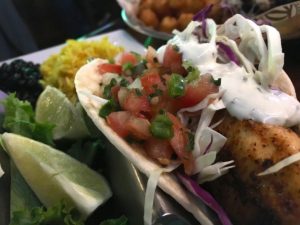 I tend to order fish tacos a lot when out and about, so it takes a little work to impress me. O'Toole's version is grilled, not fried, which is a welcome variation, and two big fillets fill each taco. Topped with baja slaw, pico de gallo and a wonderful cilantro lime cream sauce, with a bit of verde sauce on the side, the tacos are a nice blend of crunchy and cool with a bit of a kick. They are served with a mound of yellow rice and black beans.