The Local Corner: Exploring the Damen and Lawrence intersection in Ravenswood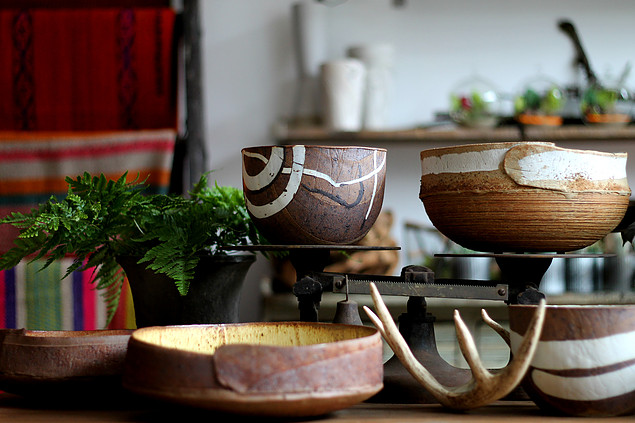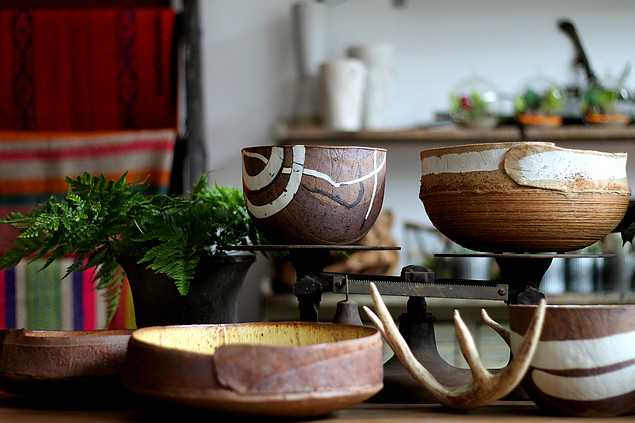 Exploring Chicago's neighborhoods one intersection at a time

Featured corner: Damen and Lawrence in Ravenswood
By Jina Bute
Siam Country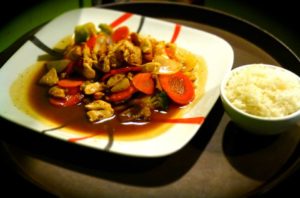 4637 N. Damen Avenue
SiamCountryThaiCuisine.com

Rated four stars for dining, take-out and delivery services, Siam Country opened in 1999 as a family business. Many products and ingredients are imported from Thailand, and the restaurant specializes in curry and noodle dishes like pad Thai and tom yum.
The Perfect Cup
4700 N. Damen Avenue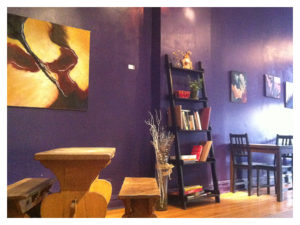 PerfectCupChicago.com

The Perfect Cup is a cash-only coffee shop that offers coffee, tea and other hot drinks. The menu also includes a variety of tasty food like desserts, sandwiches and breakfast pastries. When you first walk in, you will only notice a coffee bar and very small tables. However, meander into the second room and you'll be surrounded by larger tables and a few sofas as well. With plenty of seating and free wi-fi, it's easy to get work done, socialize with friends or just relax. In addition to the atmosphere, customers can also admire the acrylic abstract canvas art displayed on the walls.
Ravensgoods
4703 N. Damen Avenue
Ravensgoods.com

Ravensgoods is a unique place to start when shopping for a friend, acquaintance or colleague. Products include candles, stationary, jewelry and knitted accessories. Many are handmade with relatively simple designs, but what makes this shop so memorable is the fact that most of the products are created by local artists. Adding to the décor and vintage atmosphere is an antique sewing machine on display.
Amy's Candy Bar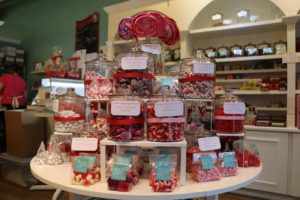 4704 N. Damen Avenue
AmysCandyBar.com

As a boutique that sells an assortment of candy, Amy's Candy Bar specializes in imported, handcrafted and nostalgic sweets. While classics such as gummies, licorice and chocolates are available to purchase, what catches the eye is the number of sweets produced in the kitchen. There are also plenty of chocolate-dipped snacks and even liquor-based candy. I couldn't leave without buying a small bag of yogurt-covered pretzels sprinkled with peppermint, as well as a sample pack of liquor candy for a friend.
4Legs
4725 N. Damen Avenue
While this pet shop is quite small, there are plenty of high-quality goods such as toys, beds, food and treats. If a pet owner feels like going the extra mile, he or she can even buy their furry friend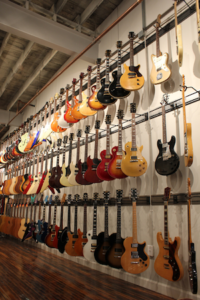 some stylish clothing or fancy dishware. For décor, the canvas paintings of animals hanging on the walls are a fun addition.
Rock N Roll Vintage
4727 N. Damen Avenue
RockNRollVintage.com
This vintage guitar shop is currently the largest synthesizer shop in the entire Midwest. Aside from synths, the shop sells a plethora of vintage and new electric and acoustic guitars, as well as guitar pedals. Nearly every guitar displayed on the website is in the showroom, and the fact the inventory changes regularly is more than enough of a reason for musicians and collectors to make routine visits.
The Rail Bar and Grill
4709 N. Damen Avenue
TheRailBar.com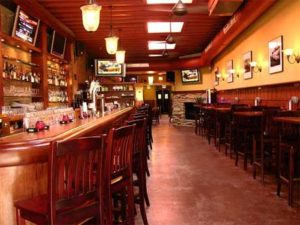 Presenting itself as an upscale sports bar, The Rail offers some stellar daily specials like 50-cent wings on Mondays and Thursdays to $3.99 all-you-can-eat spaghetti on Tuesday, $6.75 fish and chips on Friday a build-your-own-bloody mary bar on the weekends. The restaurant's signature burger, The Rail burger, is similar to your classic pub burger but with a special Giuseppe seasoning. For spicier options, try the Cajun or Southwest varieties. All three of these and many more are served with flavorful seasoned fries, but perhaps what The Rail takes the most pride in is the brunch that they host every Sunday.
Alapash Terrariums and New Home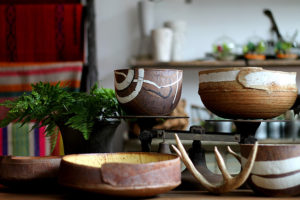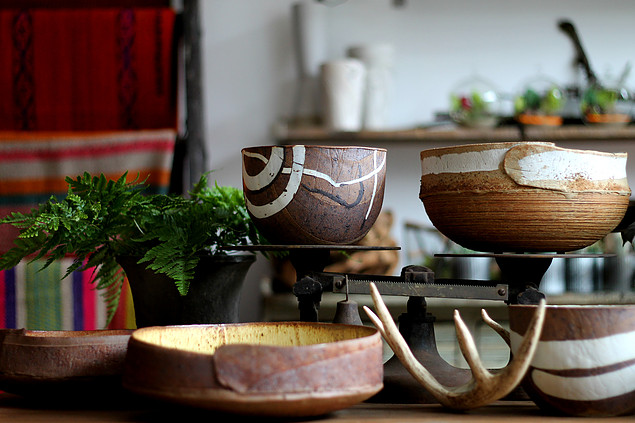 4835 N. Damen Avenue
Alapash.com
Giving off a Zen atmosphere, Alapash is a great place for those who love and appreciate an environment of relaxation and meditation. Products include garden and potted plants, pottery, ceramics, candles and fancy glasses. Despite the overall tranquility, items that particularly stood out to me were the very the bright-colored blankets and pillows.
Groundswell Coffee Roasters
4839 N. Damen Avenue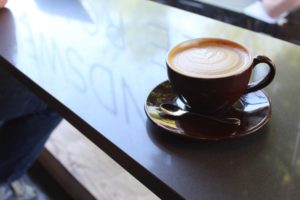 GroundswellCoffeeRoasters.com
With only nine tables, two sofas and a seven-seat coffee bar, this Groundswell location (there are two more in the city) may be small in size, but the span of origin of their coffee makes up for its amount of space. The regions from which the coffee beans are imported include Nicaragua, Guatemala, Kenya and Colombia. Roasting beans offered by each country and its specific processing method is meant to maximize the flavor of each type of coffee. Recommended off the menu are the fruit scones and turkey provolone panini.