Good Eats at De Noche Mexicana: A fresh, rejuvenated take on Mexican in bustling Logan Square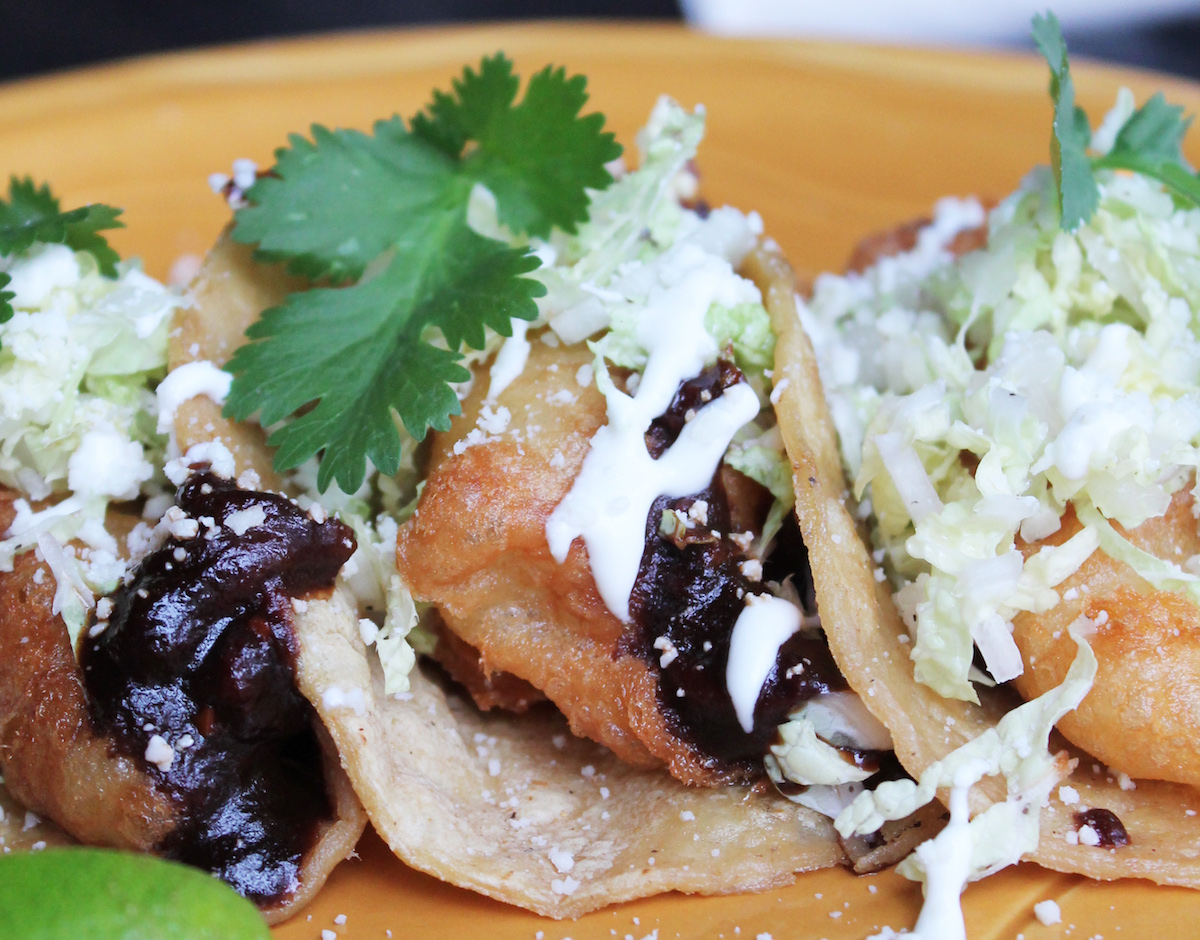 Your ads will be inserted here by
Easy Ads.
Please go to the plugin admin page to set up your ad code.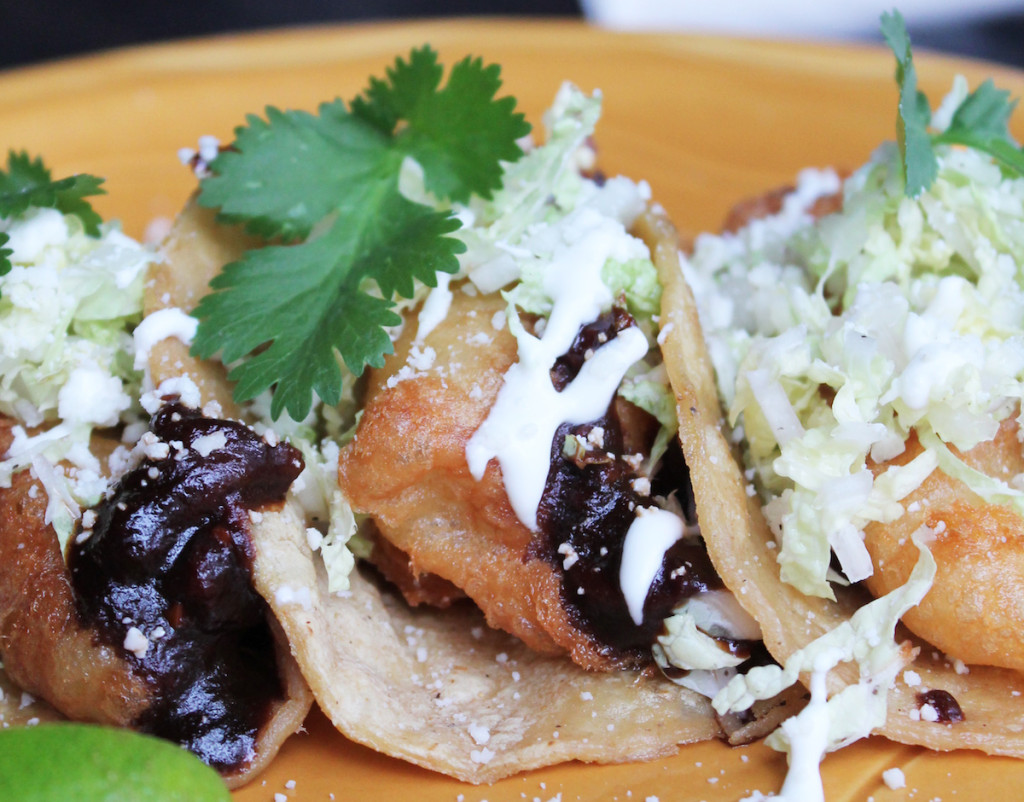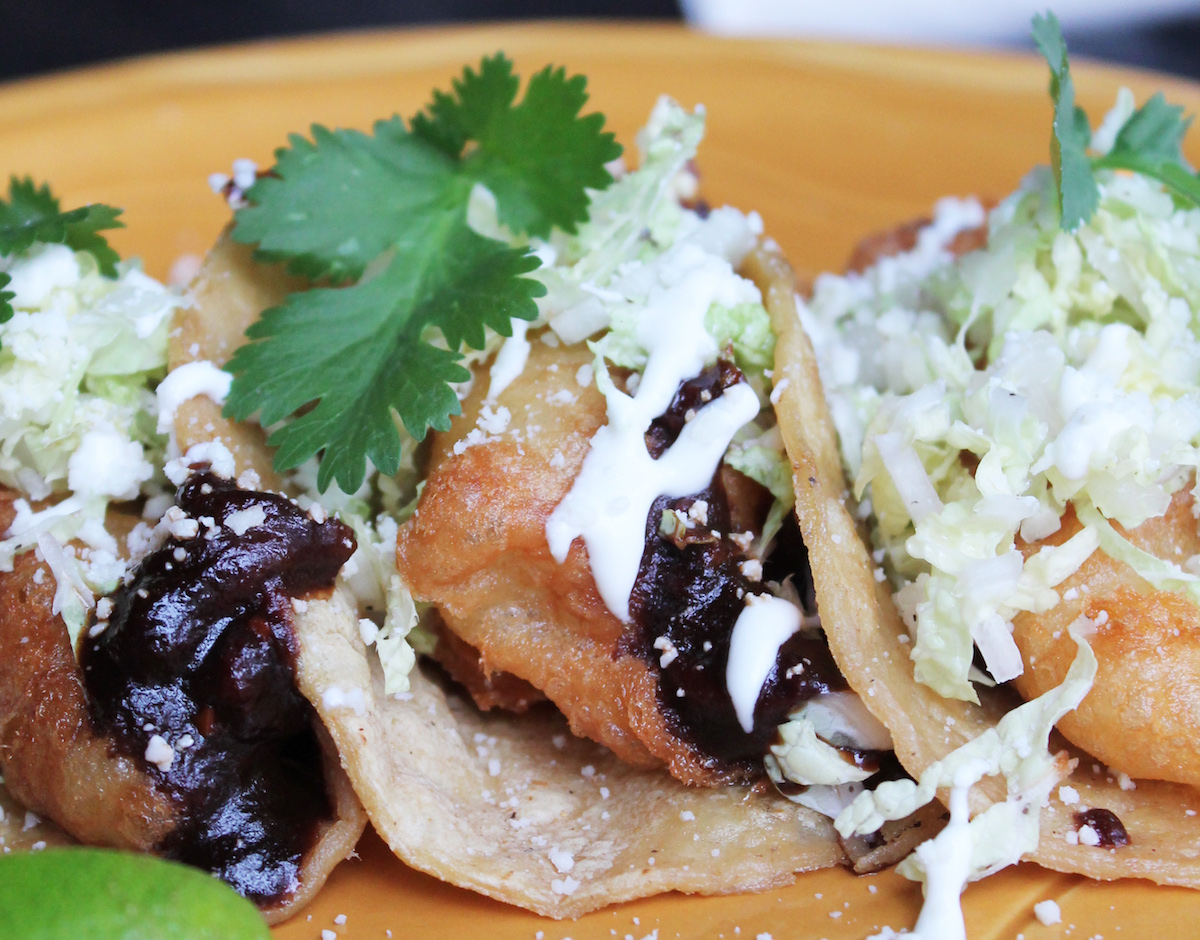 By Rachel Summerfield
Where it's at: 2710 N. Milwaukee Ave. in Logan Square. www.DeNocheMexicana.com
The scene: I was pleasantly surprised to discover De Noche Mexicana (previously D'Noche) on my favorite stretch of Milwaukee Avenue in Logan Square between Diversey and Kedzie. A popular weekend spot full of cozy restaurants, De Noche fits right in with its sleek exterior and brand-new sign to complement its name change.
The elegant nightlife counterpart to morning-time coffee place Café Con Leche, De Noche Mexicana did not disappoint on its opening night. Owner Esam Hani, who also owns Logan Square's Harding Tavern, is looking to bring change that will reflect the uniqueness of Logan Square. "As the name is changing and growing, it is getting a new identity," Hani says of De Noche. "My hopes are here already." He aims for approachability and offering something delectable for everyone.
Food and drink: De Noche Mexicana created a select, presentation-style menu for its opening night. Chef Antonio Del Real, originally from Mexico City and also chef at Harding Tavern, picked items from the updated menu that would showcase the restaurant's shift from Latin fusion to Mexican — and be interesting and appealing to everyone.
To start, we tackled smashed-style guacamole with pickled red jalapeños and a side of their fresh fiesta salsa, a sweet-and-spicy take on pico de gallo. Paired with this was a truly excellent 5 Rabbit golden ale, which was light and fruity and complemented the house-made chips. Though the fish, pork and chicken were plated beautifully and served with interesting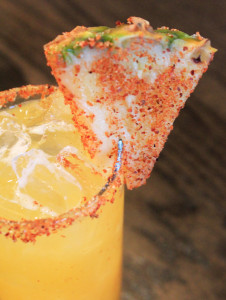 sides like grilled knob onions and baked mole potatoes, the show-stopping entrée was the enchiladas vegetariana: zucchini and salty, spinach-stuffed, Chihuahua cheese-covered wonders doused in a wonderfully hearty three-mushroom and serrano pepper huitlacoche sauce. It's no wonder Hani chuckled when I expressed gratitude for the vegetarian options on the menu: "It's Logan Square!" he said. "Everyone's vegetarian." Thank goodness, because it allowed that wonderful entrée to be born.
Your ads will be inserted here by
Easy Ads.
Please go to the plugin admin page to set up your ad code.
For dessert, I can personally recommend the capirotada, better known as Mexican bread pudding. Sliced thick like cake and doused in French vanilla ice cream and a warm, melt-in-your-mouth cinnamon piloncillo sauce, it paired perfectly with De Noche's "ultima malabra" cocktail (rumchata, Bailey's, horchata, cinnamon and tequila). If you are not used to godlike levels of decadence, stay away from that cocktail.
What caught our eye… The rustic aesthetic of the restaurant is eye pleasing and contributes to the elegant, intimate space, warm and ambient with dark wood tables that contrast perfectly with the teal, rust-orange and green ceramic place settings. The first half of the interior is lined with a long, leather booth and impeccably clean, large mirrors along one wall (so clean I, no joke, smiled at my reflection like there was another half of the restaurant I was peering into), with a slanted brick fireplace serving as a divider from the bar area. White branch sculptures beautifully complement the copper-tasseled chandelier, and adding to the art gallery-like experience were artist Angel Pagan Rome's brightly colored, passionate, clean-lined canvases hanging overhead.
We'll be back because… honestly, the sauces. The fiesta salsa was the best salsa I have ever had: a perfect balance of sweetness, spiciness and freshness on the palate. The mushroom huitlacoche sauce was creamy and spicy and so plate-scrapingly ridiculous that I almost asked for the recipe. Try the hot cinnamon piloncillo sauce on the bread pudding as it melts into rich vanilla ice cream, and you too will understand the desire to bottle the De Noche Mexicana experience.
Your ads will be inserted here by
Easy Ads.
Please go to the plugin admin page to set up your ad code.