The Big City Blog: Advice on how to make the most of the Chicago Pride Fest and Pride Parade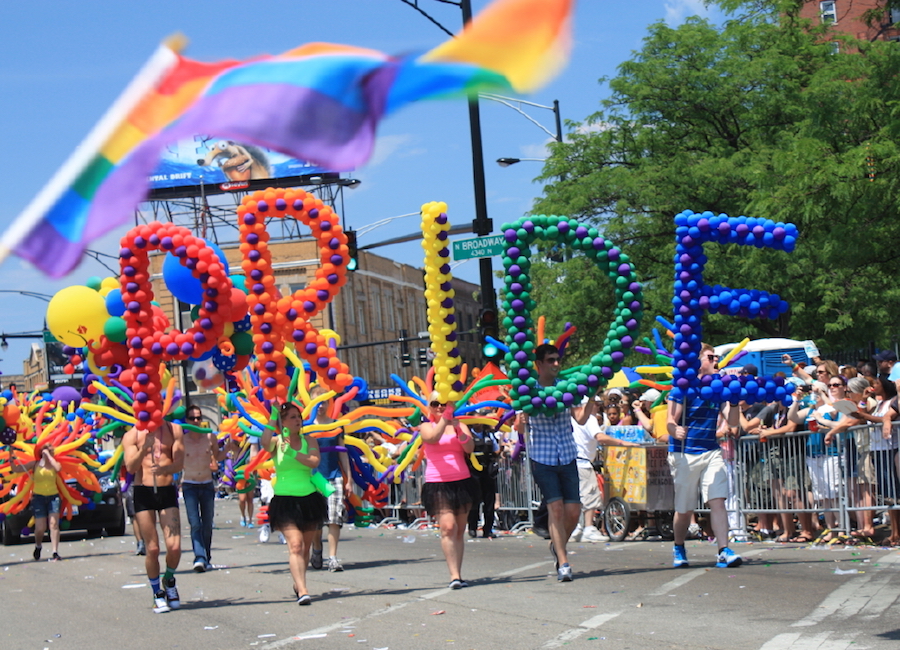 We asked three locals who are longtime attendees of Chicago's much-celebrated Pride Fest (June 16-17) and Pride Parade (June 24) for their advice on attending both weekend parties in Boystown.
General advice
On the Sunday of the parade, expect a lot of nearby bars and restaurants to have a Pride Package, which can include food and drinks and access to bathrooms, etc.
Expect to spend more than you think, especially if you stay out late into the wee hours. Also, pace yourself and make friends with your water bottle. And be careful of trying drinks you're not accustomed to. They can come back to haunt you in the long haul.
Brunch
For brunch on Saturday and Sunday, Nookies, which has a few other locations in the city and one right in the heart of Boystown on Halsted, is always a great spot, especially for brunch. And you can BYOB, which is just a bonus you don't expect but learn to appreciate. 3334 N. Halsted. NookiesChicago.com
Ann Sather is my favorite spot for brunch in the city, and it'll be packed on Pride Weekend, but so worth it. Make sure to treat yourself to a cinnamon roll. Whatever you do. They serve hearty breakfast food to help you get a long day, or days, started off right. 3415 N. Broadway and 909 W. Belmont. AnnSather.com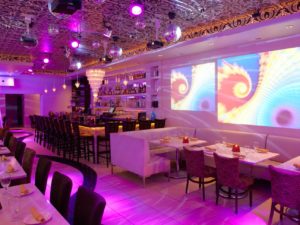 Dinner
The Kit Kat Lounge & Supper Club is the kind of place you can go to have dinner, watch a diva show and enjoy a martini list that would rival anything in Chicago. It's all here. 3700 N. Halsted. KitKatChicago.com
One of my favorite spots for dinner in Boystown is Yoshi's Café with its seasonal menu and blend of Japanese, French and American flavors. Two things to remember: beef brisket and their ginger cosmo. 3257 N. Halsted. YoshisCafe.com
Cesar's on Broadway has what I believe to be the best margaritas in the city, and some solid Mexican food as well. 3166 N. Clark and 2924 N. Broadway. KillerMargaritas.com
Nightlife
Hydrate is always a place to be after the parade, or on Saturday night. The DJs are great, the party goes late into the night and you never know who you'll see there. 3458 N. Halsted. HydrateChicago.com
If you want to get away from the crowds somewhat, head to another LGBT-friendly neighborhood of Andersonville to check out Mary's Attic, located above Hamburger Mary's in Andersonville. It's always awesome, especially for karaoke. 5400 N. Clark. HamburgerMarys.com
If you can't feel comfortable at Big Chicks, you can't feel comfortable anywhere. Fun to sit outside there. 5024 N. Sheridan. BigChicks.com
I remember when Sidetrack was a small little place. Now it h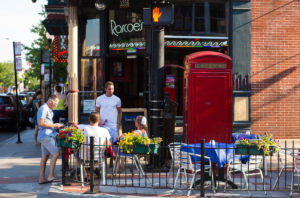 as so many rooms and levels you can get lost inside. A drink on the rooftop bar will be a priority for a lot of people during Pride Fest. Dancing to Madonna's hits will be too. 3349 N. Halsted. SidetrackChicago.com
There is no bigger mainstay in Boystown than Roscoe's, especially if you're ready to dance or get on stage for one of their amateur contests. 3356 N. Halsted. Roscoes.com