Chicago Insider: Caitlin Meeter on RM Champagne Salon, LaBagh Woods, and bowling at Southport Lanes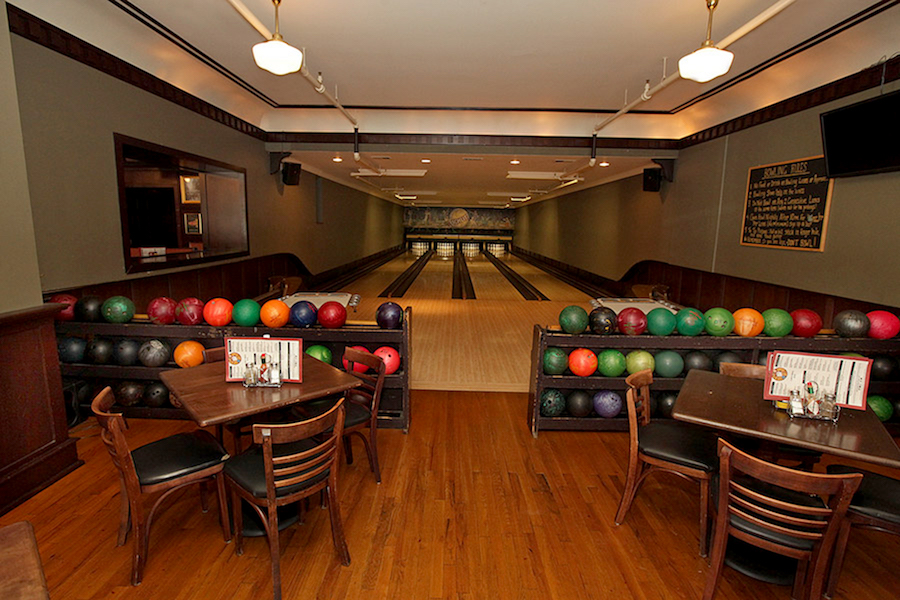 Name: Caitlin C. Meeter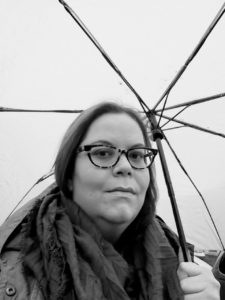 Life's work: Concierge at the Kimpton Hotel Allegro
How long you've lived here: I've lived throughout Chicagoland all my life, but moved into the city proper about nine years ago. When I finally got my 606 zip code, I never looked back.
What do you like best about Chicago: That it feels like a small town. There are a thousand different scenes in this city, and it's so easy to join them. Everyone in Chicago is welcoming, letting you get inside the fold.
Best meal you've had recently: The oysters at GT Fish & Oyster. It's actually a class that teaches you how to shuck the ugly little mollusks. It was a really fun meal — you learn how to eat oysters properly, the difference between the coasts, and then have a little wine to wash it all down.
Favorite big-name restaurant: RM Champagne Salon is my new favorite go-to. Even walking to the front door seems like you're privy to a secret place — a gangway that opens up into a courtyard surrounded by veranda banisters! It's an Instagram dream! Not to mention the food, desserts and vast bubbly selection.
Favorite "hidden gem" restaurant: The Red Apple Buffet in Logan Square is one of the best smorgasbords out there! With one of the biggest selections of traditional Polish food at $13, it's an affordable way to eat through a cold afternoon.
Best sports bar to catch the game: I'm not a huge sports fan, so you'll usually find me at a local bar. I'd have to say that Bottled Blonde is extremely impressive though. Wall-to-wall TVs, cheap drinks, and these tasty flatbreads make the game go by pretty quickly. Whenever I'm there, I feel like I overstay my welcome. Ha!
A great night out with friends usually includes… going to a local show at any venue: Schubas, Double Door, Metro, the Aragon. It always ends in adventure.
Favorite store or best shopping area: I am always on State Street downtown! It has everything I need: clothes at Macy's and Nordstrom Rack, beauty at Sephora, home goods at Target, etc. Also, it's affordable and convenient for a little post-work retail therapy.
The best way to spend a spring Saturday in the city: I think walking around one of the hundreds of parks is the best way to reconnect with spring without leaving Chicago. I am partial to Maggie Daley, Jackson and Humboldt Parks. If you really want to escape, LaBagh Woods seems like you aren't even in the city anymore.
One thing every visitor must do here: Ride the el train. It's the very best way to get the full Chicago experience. The brown line is the best because it has great views of the skyline, travels through vastly different neighborhoods and is the second oldest line.
Secret Chicago spot: There is nothing really that special about the place, except it's the greatest neighborhood bar in the city: Ricochets in Lincoln Square. The beer list is alright, whiskey neats are cheap and the bartenders are the friendliest you've ever met. They don't offer food, but you can bring in anything you want. I recommend Rock N' Roll Sushi from across the street.
Underrated activity in the city: Bowling. There are some crazy bowling alleys in Chicago that have a lot more character than Lucky Strike or 10Pin. My favorite is Timber Lanes in North Center or Southport Lanes in Lakeview (where they still have actual men who reset the pins).
What's one place you hear great things about but have yet to try? The Girl and the Goat. I keep meaning to go there, but I get sucked into other, just as good, restaurants that don't have a three-hour wait. Bohemian House in River North is an excellent example.