The Big City Blog: Craft Beer competition, Speakeasy Sundays, comedy and arts festivals, mini golf in Maggie Daley Park and more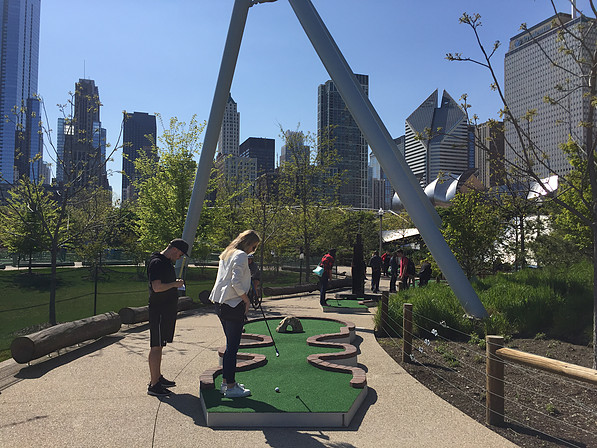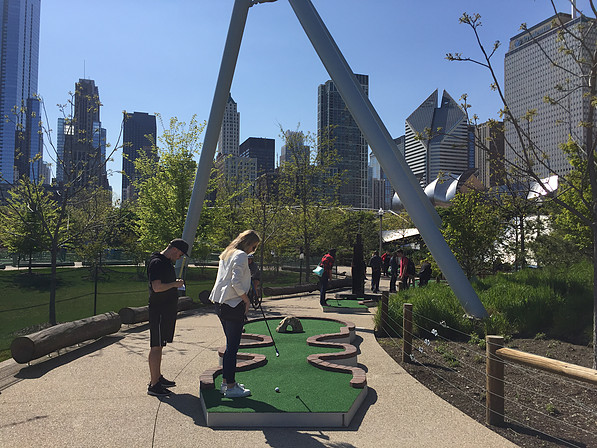 By Kelly Cunningham
City Mini Golf opens in Maggie Daley Park
Open: seven days a week, 10 a.m.-9 p.m. (weather permitting)
The newly enhanced 18-hole mini golf course is open from May 12 through mid-October. The course features replicas of iconic Chicago landmarks that kids and adults alike can enjoy, in addition to the many other features of Maggie Daley Park. General admission is $11 per person, and children four and under play free with a paid admission. Season passes can also be purchased for $65.
City Mini Golf is located at 337 E. Randolph. www.CityMiniGolf.com
Celebrate the fourth annual "Battle for Lake Michigan" at Links TapRoom May 18-25
Links TapRoom, recently recognized as the "Best Beer Bar in Illinois," will be participating in "The Battle for Lake Michigan" event from May 18-25. The competition features beers from craft breweries in Illinois, Michigan and Minnesota. In total, there will be 33 different beers from three different states. The state with the most beer orders will have $500 dollars donated to the Alzheimer's Association.
Links TapRoom is located at 1559 N. Milwaukee Ave. in Wicker Park.

World Turtle Day is May 20 at the Peggy Notebaert Nature Museum
To celebrate World Turtle Day on May 20, the Peggy Notebaert Nature Museum is hosting a day of all things turtle. Learn about the Chicago area's endangered Blanding Turtle species, get up close with all of the resident turtles and several guest species, make arts and crafts, and enjoy a light lunch included in price of admission. The event is being held Saturday, May 20 from 11 a.m.-1 p.m.
For more information, visit www.NatureMuseum.org
Save with "Speakeasy Sundays" at The Franklin Room
The Franklin Room in River North is introducing "Speakeasy Sundays." Check out their website for the secret password, which can be used to save 25 percent off your total bill for up to four people. While your there, be sure to check out their extensive whiskey collection.
See live performances at the fifth annual Pivot Arts Festival June 1-11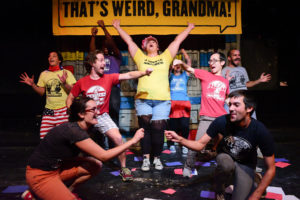 This 10-day festival runs from June 1-11 and features innovative live performances of all kinds throughout Chicago's Uptown and Edgewater neighborhoods. Audiences can see everything from theater and dance to spoken word and puppetry. As part of the festival, the third annual "Celebrate Community" parade will also take place on Saturday, June 3, at 2 p.m.
For the full lineup and list of events, check out www.pivotarts.com/festival
Stage 773's sixth annual Women's Funny Festival June 16-18
From June 16-18, check out some of the best women in comedy at Stage 773. The Women's Funny Festival includes everything from musical improv groups to relatable stand-up acts. Favorites such as Kristen Toomey, Katie Rich and The Matt Damon Improv group return along with some fresh faces for this year's lineup. Individual tickets are $15, day festival passes can be purchased for $37.50-$57.50, and an all-festival pass can be purchased for $100.
For more information, visit www.stage773.com
"Summer Brain Games" is back via the Museum of Science and Industry
Back for its sixth year, the Museum of Science and Industry is sponsoring its annual "Summer Brain Games." The eight-week program offers free science experiments in an effort to combat "brain drain" — kids forgetting what they learned in school over the summer. The program runs from June 15-Aug. 13.
For more information or to register, visit www.msichicago.org/summerbrain