Up to the challenge: Chicago firefighter Corey Katsibubas accepted Windy City Strength & Conditioning's Kickstart Challenge, and it changed his life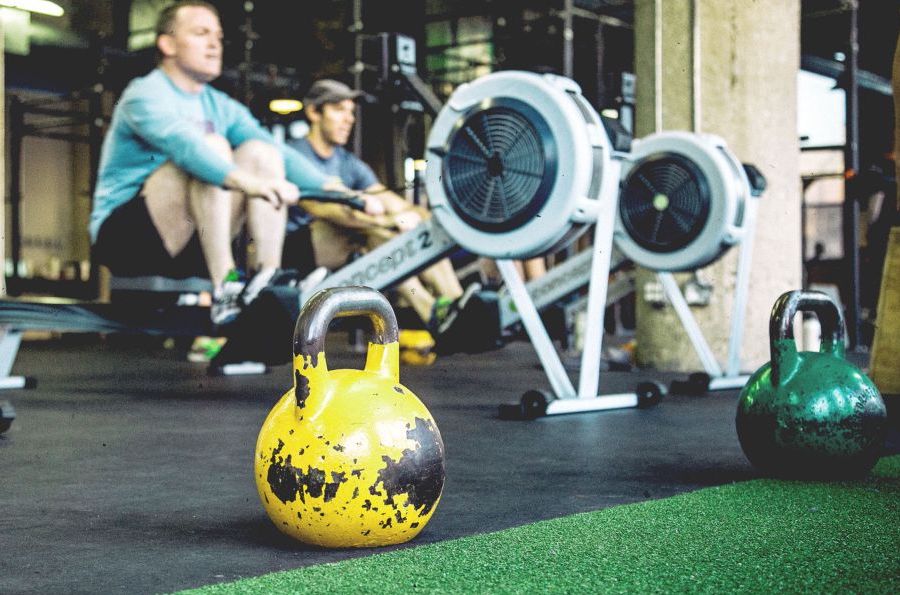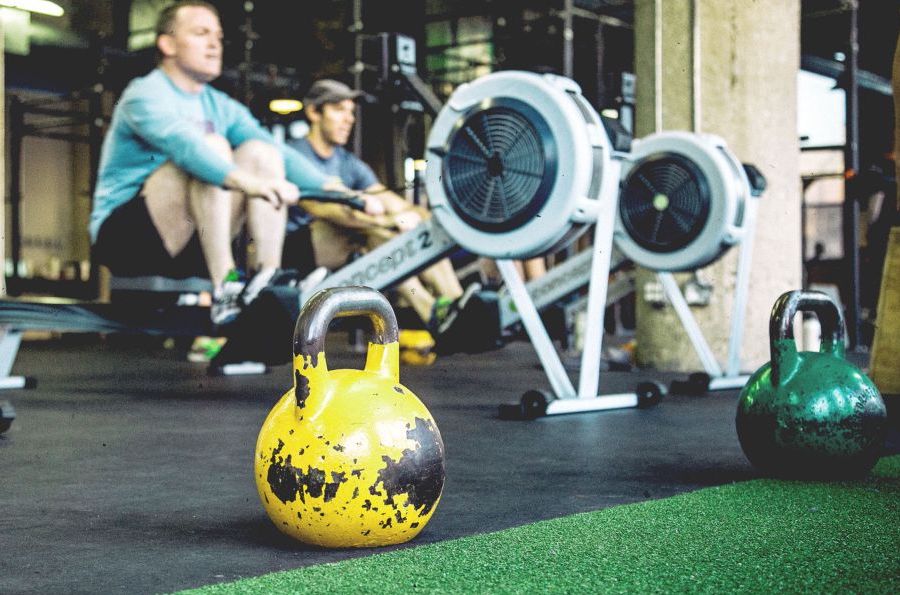 By Trent Modglin
Two years ago, at 27, Corey Katsibubas was at his heaviest weight ever, ballooning to 270 pounds. A Chicago firefighter and co-owner of a South Side pizza joint with his father, he was admittedly lazy at the time. To the point where he failed to even realize he wasn't taking care of himself. Eating poorly, going out after work all the time, blind to how it got away from him. But then reality hit. He knew he needed to do something.
So Katsibubas quit drinking, started eating better and working out more. It took a little time to "adjust to not having fun anymore," but he eventually whittled his way down to 230 pounds. Yet despite working out four hours a day — an hour of cardio followed by an hour of lifting in the morning and again at night — things plateaued there, and he couldn't take that next step from a fitness standpoint.
"I was used to the normal gym, where you put your headphones on so no one bothers you. … You don't want anybody in your zone. But here it's like you're all in the same zone."
"And it's not like I didn't know what I was doing," says Katsibubas, now 29. "I played football for 11 years, I played baseball for 21 years, so I grew up in the weight room. I knew my way around, but I wasn't seeing the results I wanted despite all the changes in my diet and lifestyle and working out. And I still wasn't happy."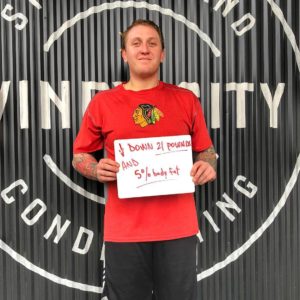 While leaving his gym one night, he saw a link for the six-week Kickstart Challenge being offered by Windy City Strength & Conditioning, Chicago's first Crossfit gym, located in Lakeview. Katsibubas had seen videos and articles on Crossfit before, but could never convince himself to take the plunge until he filled out the online form and got a call from the gym to come check it out.
"I was used to the normal gym, where you put your headphones on so no one bothers you, and you do your own thing," he says. "You don't want anybody in your zone. But here it's like you're all in the same zone. You're working out on your own, but it's more of a team thing. Everybody's there for each other."
The Kickstart Challenge includes a body analysis, individualized nutrition plan, small group personal training sessions three times per week, a personal accountability coach to keep you motivated and on track for your goals, and a weekly weigh-in.
"They show a lot of confidence in their program, and that meant a lot to me," Katsibubas says.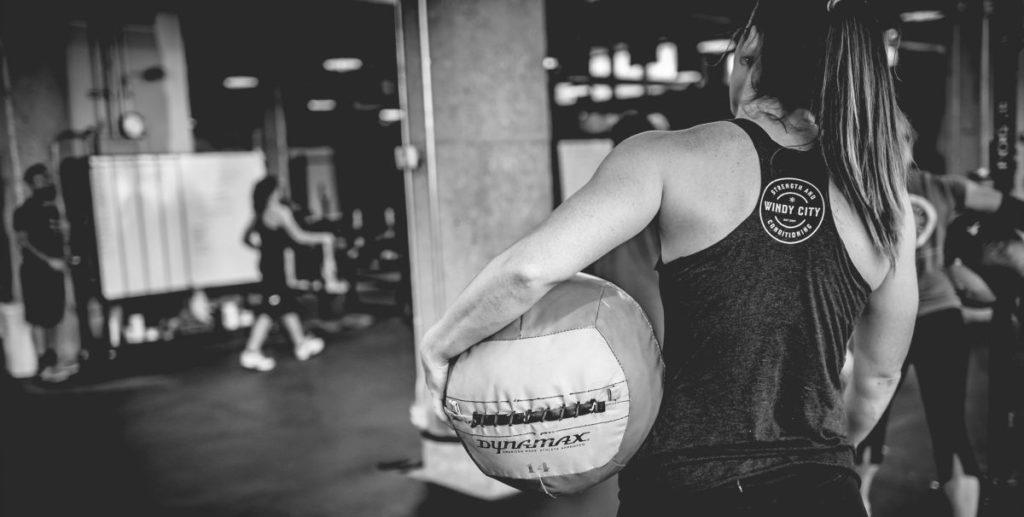 His first workout at WCSC was on January 6. In the six weeks that followed, he lost 23 pounds and five-percent body fat, all the while feeling like he "could've done more." Now, six months later and a regular at the 7:30 a.m. class despite the lengthy commute, he's down a total 38 pounds and almost 11-percent body fat.
"They set you up for success," he adds. "The diet is a baseline for you, and the coaches are as good as you'll find anywhere. So down to earth and helpful."
Driving up from the south side, starting a training program he'd never done before with people he'd never met before, Katsibusas willingly divulges he was nervous and a shade intimidated at first. But by day two, he knew he made the right decision.
"I found out there's nothing to be afraid of. Everyone wants to see you get better."
"They're saying, 'Come here, try these six weeks, commit yourself on all levels and we'll show you that it works,' " he says of WCSC. "It's about the community itself. It's not just about you in there. You're trying to better yourself, but so is everyone else. It's not like a normal gym, where you get attitude from people. In here, you can go to the most professional-looking Crossfitter and ask them for help with a particular movement or lift, and 99 percent of the time they're going to help you with a smile on their face. That's just how everybody is.
"I found out there's nothing to be afraid of. Everyone wants to see you get better."
At his downtown firehouse, the meals typically consist of hearty options of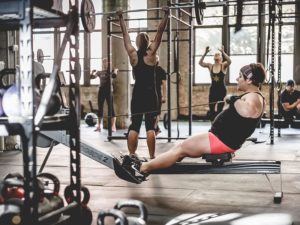 lasagna, burgers, fries and beef sandwiches — calorie-loaded items that are a distant memory for him. While he still kicks in money to pay the firehouse cook, his lean, high-protein lunches come from the personal cooler he brings with him each day. He used to catch some ribbing, but most of his fellow firefighters are pretty understanding of the transformation he's going through.
In retrospect, the only thing that bothers Katsibusas about his chiseled new frame and fresh outlook on life is the time that got away. The years spent slacking on the couch and the late-night junk food, feeling tired all the time, trudging through the same old routines at the gym, unfocused. Doing nothing to better himself. He wishes he could have it back. But that doesn't mean he's not thankful for answering that phone call last January.
"I can't imagine myself anywhere else," he says, turning back toward the gym. "Honestly, I really can't."
For more information on the six-week Kickstart Challenge at Windy City Strength & Conditioning, click HERE.