Bring your own bottle: Save some money at these Chicago dining establishments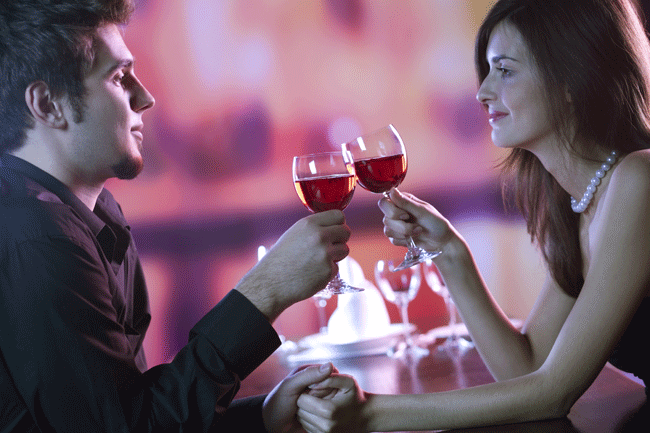 With the economy still in the tank, there's no better time to save a little money when you eat out
By Cassandra Dowell
With that idea in mind, BYOB restaurants can be a great way to experience the diversity that defines Chicago dining while staying within a reasonable budget. From sushi to Indian, Thai and Lebanese, we circled the north side to uncover some great restaurants that encourage you to bring your own bottle of red (or anything else for that matter).
GREEN TEA
2206 N. Clark St.
Lincoln Park neighborhood
(773)-883-8812
Referred to as a "hidden gem" by many of its loyal customers, Green Tea sushi is located in the heart of Lincoln Park, just a few steps from the Lincoln Park Zoo. This cozy 17-seat restaurant is consistently packed, but after dining here, you'll realize the food is well worth the wait to be seated. Patrons can choose between sitting at a table
or the sushi bar, where you can view the restaurant's "sushi masters" preparing orders. Green Tea prides itself on offering top-quality, fresh food at reasonable prices. Most of the six- to eight-piece sushi rolls are under $8. Try the Chicago crazy roll to taste this restaurant's take on the Windy City.
HEMA'S KITCHEN
2411 N. Clark
Lincoln Park neighborhood
(773) 529-1705
www.HemasKitchen.com
Hema's Kitchen, owned by Hema Potia, is a family-operated restaurant that makes you feel like you're a guest in the owner's home. Whether you're a first-timer or a long-time lover of Indian food, these dishes are sure to satisfy both your stomach and your wallet. Entrees range from $9.99 to $13.99. For an appetizer, try the vegetable samosa, a flaky pastry shell stuffed with potatoes, green peas and coriander leaves, which is one of the most popular menu items. Potia prides herself on the food being well-seasoned and reflective of quality traditional Indian fare. And don't forget to order naan with your meal; it's a great addition to any dish. You'll enjoy the cozy atmosphere with soft lighting and artwork reminiscent of Indian culture.
JOY'S NOODLES AND RICE
3257 N. Broadway
Lakeview neighborhood
(773) 327-8330
www.JoysNoodlesandRice.com
Mention Joy's Noodles and Rice to any Chicago Thai lover and watch their eyes light up. As one costumer said, "You haven't experienced the joy of Thai if you haven't had Joy's." Surrounded by a number of vintage stores and specialty shops, this restaurant holds its own in the happening Lakeview
neighborhood. Although its curry dishes are most requested, Joy's offers a number of varied noodle and rice creations that deserve the same type of admiration. The staff is friendly, the food is fresh, delicious and promptly served, and the portions are huge. Bright, modern light fixtures and artwork reflecting Thai culture create an inviting atmosphere. Another plus? No entrée costs more than $8.
OLD JERUSALEM
1411 N. Wells
Old Town neighborhood
(312) 944-0459
www.OldJerusalemRestaurant.com
Old Jerusalem has been serving Lebanese and Middle Eastern favorites in the Old Town neighborhood since 1976. If you're craving homemade falafel and hummus without breaking the bank, this is your place. The key to this restaurant's success, according to co-owner Ahmad Awad, is consistency, both in food and quality. The food is preservative-free, and everything is made fresh upon ordering. The staff is attentive, the chef is happy to customize dishes and the atmosphere is causal, with a brick wall, booth and table seating and dim lighting defining its interior. Entrees range from $8.25 to $12.95.