Chicago's hidden gems: Melt sandwiches and the Park Grill's hot chocolate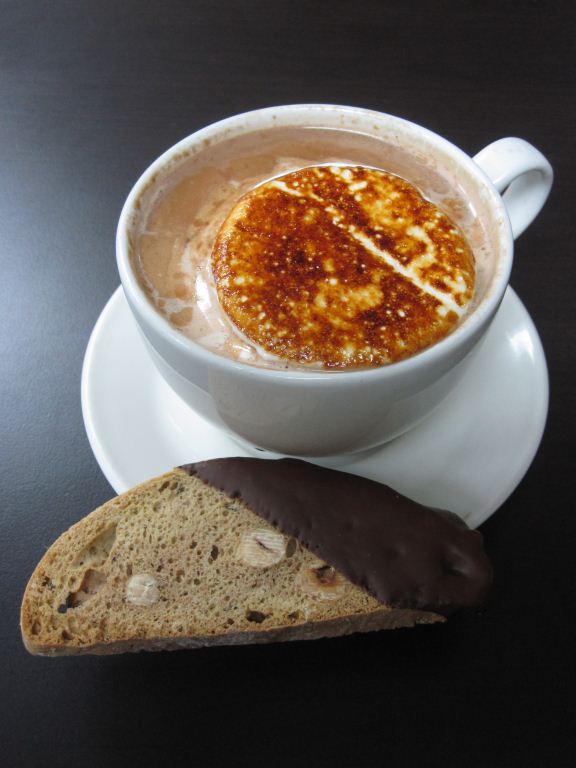 If you're searching for that certain out-of-the-way experience that represents true Chicago, we've got you covered 
MELT SANDWICH SHOPPE IN BUCKTOWN
If you can remember a time when life was simpler, and fun was just around the corner, then make your way to Melt, a new grilled cheese and artisan sandwich destination that takes you right back to past memories of childhood glory.
Upon entering, you are greeted with an entire chalkboard wall covered with various equations and vocabulary words, with the names of sandwiches nestled in between. You can sit in old, plastic school chairs and admire the tiny desks and pull-down maps. With the colorful grade-school classroom surroundings, you quickly find yourself whisked away to another time when you were in school, sitting with your friends, trading laughs with nothing to worry about except where the next adventure might take you.
You can't be serious when you are here — not when the menu is clipped in filing folders, nor when you get your food delivered to you on a school lunch tray or are given a chance to doodle on the wall in colored chalk.
As you unwrap your Cuban (Cuban roll with roast pork, Black Forest ham, Swiss, mustard, pickle) or Kansas City (saucy BBQ chicken topped with blue cheese and celery on ciabatta) sandwich, it's easy to immerse your senses in the moment.
Take a book from the front counter to read or a handful of candy for some energy. Either way, you'll know that you can always feel like a kid again at Melt.
Melt is located at 1840 N. Damen, in the Bucktown neighborhood. Log on to www.MeltChicago.com for more information.
— JASON FLORES
THE PARK GRILL'S HAUTE HOT CHOCOLATE
Beat the chill after a day skating in Millennium Park or shopping on Michigan Avenue with the Park Grill's new haute hot chocolates.
Try the spiced hot chocolate — this hidden culinary gem combines the richness of dark chocolate with cinnamon, nutmeg, ginger, all spice and clove. A house-made Jack Daniels-infused marshmallow graces the top of the drink, adding a kick any adult will enjoy. Dip in the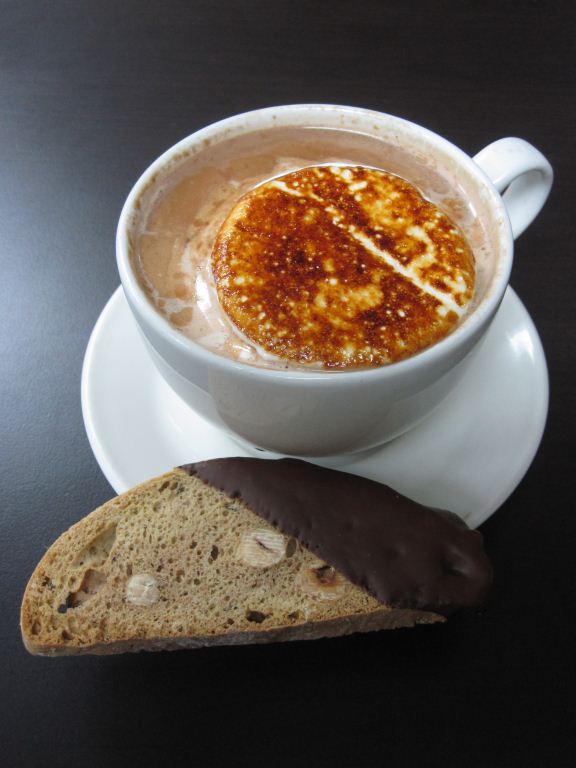 accompanying chocolate-dipped hazelnut biscotti to round out the shiver-busting beverage and take back your winter warmth.
If dark chocolate isn't your style, try the candy cane hot chocolate. A triple vanilla marshmallow and chocolate chip biscotti accent the peppermint schnapps-spiked treat.
For the children, go with the classic kids' hot chocolate, consisting of milk chocolate, a vanilla marshmallow and a mini chocolate chip cookie.
And the best part? You can enjoy your drinks rinkside, right in the middle of the action at the Millennium Park skating rink.
The Park Grill is located at 11 N. Michigan Ave. and is open Sun.-Thurs. 11 a.m.-9:30 p.m. and Fri.-Sat. 11 a.m. to 10:30 p.m.
— JENNIFER BILLOCK
THE GAME SHOW SHOW AND STUFF
What happens when you mix stage performers, games, quirky humor and a colorful host all in one production? You get "The Game Show Show And Stuff."
This show provides an assortment of non-stop entertainment, featuring trivia games, guessing games and physical challenges. And the stuff? Everything from singing, dancing, comedy and a splendid live band to keep your complete attention.
The "stuff " is a riot, and I was thoroughly impressed with the amount of enthusiasm and charisma each audience member contributed. One brave soul was dared to drink an eight-ounce jar of Pace picante salsa for a prize of $20. She drank it in about 10 seconds flat, and the audience erupted.
As jaw-dropping as that was, the most memorable segment came when the "Crazy Cougars" and "Sweaty Fish" — all audience members who made it to the final round after beating a previous opponent — engaged in a dance battle for the big win.
"I really liked this," I overheard one man say as we exited the theater. And I couldn't agree more. Just don't forget the Tums in case you're offered the salsa challenge.
"The Game Show Show and Stuff" runs through at least Dec. 31 at the Mercury Theater at 3745 N. Southport Ave. Tickets are $15 at 773-325-1700 or www.GameShowShow.com
— PHASHA SPENCER