Spotlight on Oak Street: Plenty of quality shopping chances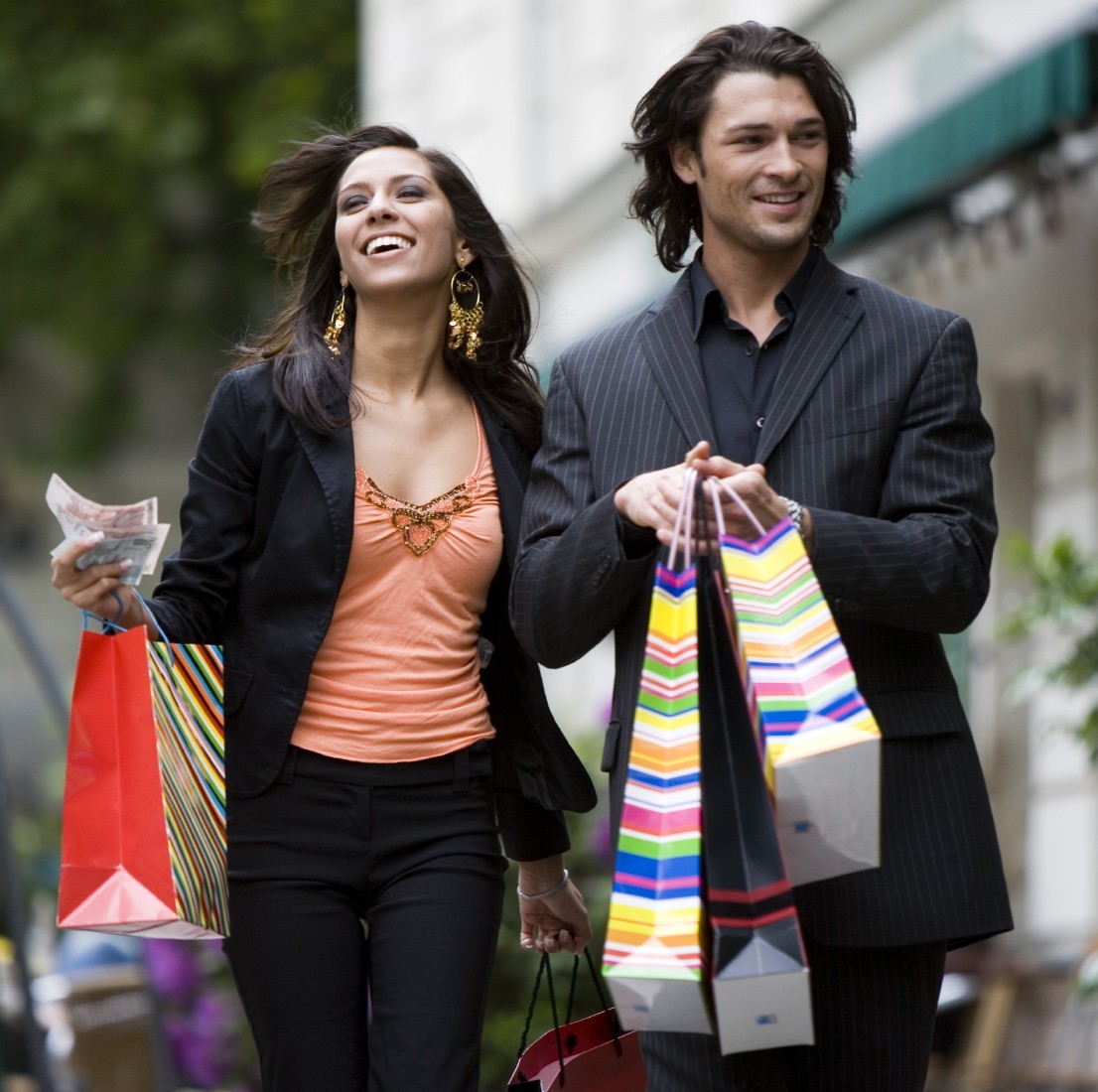 Stepping off Michigan Avenue hardly robs you of high-end shopping opportunities
By Phasha Spencer
Michigan Avenue brings a lot to the table for the shopping gurus out there, we know. But Oak Street can be a nice alternative for all of your fashion needs. And being just steps west of the Magnificent Mile, and only about a quarter of a mile long, you won't have to travel far for the favored designers, upsc
ale boutiques and fine jewelry that call this stretch of the Gold Coast home.
This season, KATE SPADE (56 E. Oak) is spreading some holiday cheer with the theme, "Give Colorfully." This bright, vibrant store is bursting with colors and the perfect destination for classic clothing items and creative gift ideas. Best sellers include the Carolina pump (which comes in different colors), the Gia clutch and Lady Marmalade earrings. Great smaller gift ideas include wallets, thermoses, hats and scarves. "We make your everyday little things special," says sales associate Kelly Ryan. Other deal items are the Matingale sweater, which is "very women of Chicago," adds Stephanie, the store manager, and of course, the Gold Coast Maryann handbag, named after Chicago's Gold Coast neighborhood.
For those of you looking to spruce up your look cosmetically, try the new Gareth Pugh collection at MAC (40 E. Oak). His futuristic vision is the perfect blend of edginess and sophistication. Warm, metallic hues — which can complement any skin tone in everything from lipstick and eyeshadow to blush — and more are available in this collection. Or get the look that can go several different ways with MAC Pigment. This is loose color that comes in a variety of shades that can be worn as eye shadow or blush, added to your favorite MAC lip gloss for that extra flare, or put it in your hair for shimmer and shine. For $20, you can't beat it.
Innovative and affordable, BEBE (109 E. Oak) will help complete your entire look. "Our goal is to give you an image from the shoes, purse and accessories," says Jen, the sales manager of the Oak Street store, one of four Chicago versions of the New York-based chain. Bebe is for the woman who likes a little sass in her wardrobe. Popular items are the lace tights to wear with that perfect pencil skirt, sequined dresses and bodysuits, jumpsuits and an array of denim, pants, blouses and tunics.
Be sure to save time for LORO PIANA (45 E. Oak), where designs are more than a label. They specialize in special
garments made from fine fabrics like wool, cashmere and premium leather. This Italian company is celebrated across the globe for its commitment to quality materials, design and craftsmanship. Apparel includes coats, jackets, accessories and footwear for men and women.
And the end of a tiring day of shopping, treat yourself to a bit of pampering at KATE CHANNING'S DAY SPA (54 E. Oak). On the menu are spa packages, body treatments, skin care and a variety of nail services. Owner Cheryl Renella, who Allure magazine just named "best eyebrows in Chicago," is renowned for her fabulous eyebrow wax. They also sell top-of-the-line beauty products to fit your needs back at home.
For more on all that Oak Street offers, visit www.OakStreetChicago.com