Holiday shopping: Six unique Chicago spots to find that perfect gift for the holiday season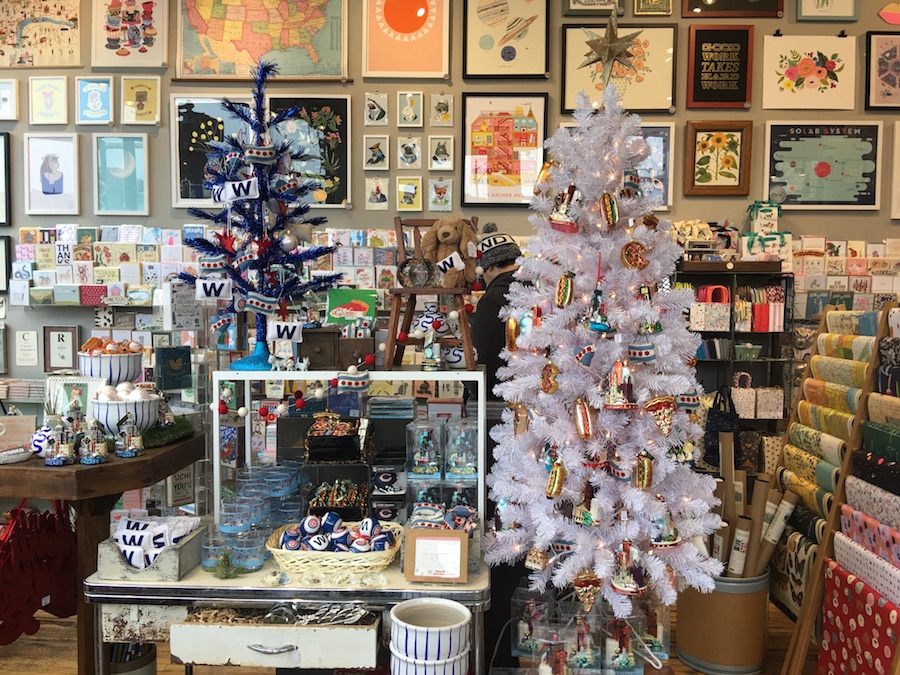 By Olivia Polony
It's that time of year again, where gift-giving is at an all-time high. Luckily, if you are out of ideas for what to get your friends and family this holiday season, Chicago is a hub for unique and novelty gift shops. Here are six local spots to add to your shopping list this year.
Foursided
5061 N. Clark, 2958 N. Clark, 2939 N. Broadway
www.Foursided.com
This is the perfect spot to find a gift for your Chicago-loving friend. The store carries a hodgepodge of everything from prints and home decor to cards that depict the city's most intimate details. Take your time to sift through shelves of mugs with CTA stop sketches, posters of iconic neighborhood corners and trinkets that pay homage to the city through sports references and food staples such as deep-dish pizza and the Chicago-style hot dog. With the holidays quickly approaching, the store also has a wide-range of Christmas tree ornaments, snow globes, and festive pieces in stock.
Elizabeth Grace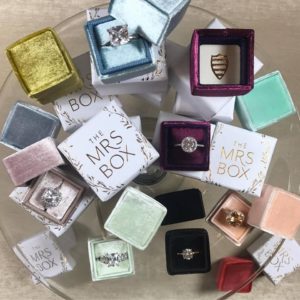 2438 N. Clark
www.ElizabethGrace.com
Hidden inside a renovated classic brick home on Clark Street, Elizabeth Grace offers a boutiquey, French-inspired assortment of jewelry, soaps, candles and other novelties. The store mainly caters to wedding planners and provides custom stationery and paperie. A lot of the items are light and enjoyable, which will make for the perfect stocking stuffer or small gift.
Inkling
2917 ½ N. Broadway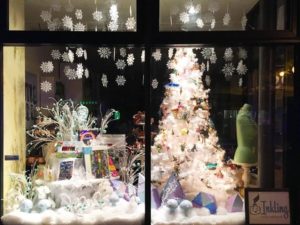 www.TheInkingShop.com
This tiny indie storefront offers a niche and eccentric set of prints, cards and trinkets. Most of the items in the shop are made by local artists, including some Chicago-themed artwork and jewelry. The shop also has a zany collection of books, greeting cards and calendars that have a sense of humor and make pop-culture references. If you're looking for something fun and unusual to give a friend or family member this year, Inkling might have just what you're looking for.
Mary Mary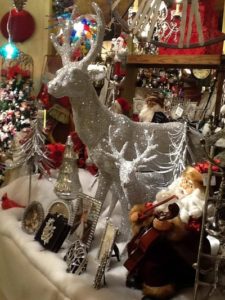 706 N. Dearborn
www.MaryMaryGifts.com
Tucked away inside an old brownstone a few blocks from the Magnificent Mile, Mary Mary houses an eclectic range of original and imported pieces from around the world. The shelves and their contents evoke an antique charm with old-timey home decorations, classic board games and an affordable posh line of handbags and accessories. During the holiday season, the shop also provides a beautiful assortment of ornaments and Father Christmas figures from France and Germany. In the back, there is a children's room stocked with toys and goodies for the little ones.
Climate
2462 N. Clark
This quick-hitting shop is a throwback in the middle of Lincoln Park. Shoppers will find everything from reproduction vintage tins and wall decor to scarfs, hats and mittens perfect for keeping warm during the winter season. A lot of the products are locally made and Chicago-themed with an old-timey flair. There is also a considerable selection of children's toys, educational books and apparel.
Christkindlmarket Chicago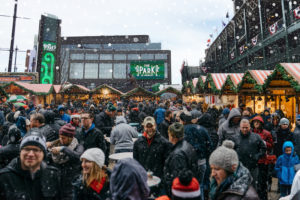 50 W. Washington and the Park at Wrigley
www.Christkindlmarket.com
Every year on the Friday before Thanksgiving Day, Chicago's classic German Christmas village makes a home for itself in Daley Plaza. And starting this year, on Nov. 24, the Christkindlmarket opens at the Park at Wrigley to accommodate northsiders as well. Vendors sell a range of handmade wooden toys and trinkets, holiday chocolates and spiced wine. Visitors can also walk through the tree ornament house, which holds a beautiful collection of custom glass and wooden ornaments. If you're looking for a gift that captures the holiday spirit as well as the essence of European traditions, these markets are a must visit.