Chicago Insider: Vineeta Santoshi on Blue Door Kitchen, Russian Tea Time and quiet time in the Harold Washington Library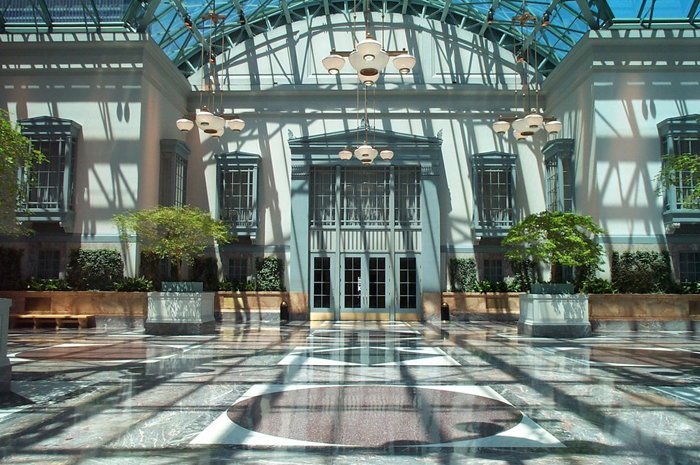 Your ads will be inserted here by
Easy Ads.
Please go to the plugin admin page to set up your ad code.
Name: Vineeta Santoshi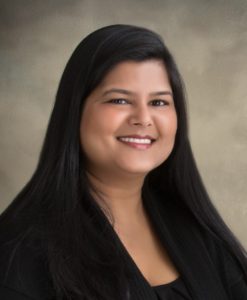 How long you've lived here: I came to Chicago in 1989. Been here ever since and absolutely love it.
What you like best about Chicago: I have traveled and explored many other cities in the U.S. I love many things about other cities, but I feel Chicago has it all. It offers something to everyone — be it art, culture, theater, museums, great food, beautiful architecture, gorgeous lakefront and skyline, diverse neighborhoods and a friendly, warm vibe.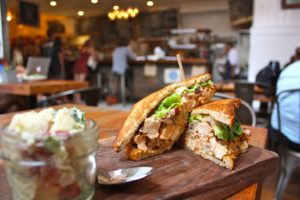 Best meal you've had recently: Blue Door Kitchen & Garden in my neighborhood. I love the farm-to-table, seasonal focus philosophy. I was excited to check out their outdoor patio. It was beautiful and secluded, a little oasis. I was there for lunch and enjoyed the diverse menu offerings. Everything from the potato and leek pierogi to Peruvian ceviche to the fried chicken sandwich were flavorful and delicious!
Favorite big-name restaurant: Hugo's Frog Bar in the Gold Coast. People are always chasing after Gibsons. Don't get me wrong, it's a great place, but you can order the same steak you get at Gibsons (at Hugo's next door) and, in addition, you can get the best, fresh seafood. I'm a dessert gal, and their offerings are not only delicious but insane portions!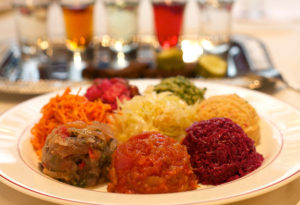 Favorite "hidden gem" restaurant: Russian Tea Time in the Loop. I love tea and don't always want something too fancy, and this is relaxed and very affordable. In addition, they have great lunch and dinner menus. One of my favorite features is how many vegetarian items they offer, and they are varied and delicious. Some of my favorites include the Borscht, dumplings (Vareniki and Pelmini), the vegetarian platter and the best variety of beet and eggplant dishes.
Your ads will be inserted here by
Easy Ads.
Please go to the plugin admin page to set up your ad code.
Best sports bar to catch the game: I'm not a huge sports fan, but I do occasionally enjoy some classic places like Harry Caray's, Emerald Loop and Fado's. You can enjoy the camaraderie, a fun ambiance and great food and drink.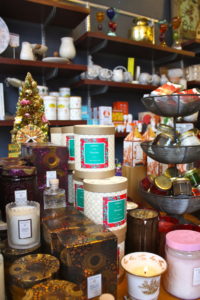 A great night out with friends usually includes… hitting one of our favorite hole-in-the-wall spots or trying out a new restaurant followed by some great theatre.
Favorite store or best shopping area: I love the stores/boutiques on Armitage or on Southport. Lots of variety and unique finds. As a bonus, there are great restaurants and neighborhood gems to enjoy as well.
The best way to spend a late fall or winter Saturday in the city: I love our farmers' markets, and you can still catch quite a few through the end of October. By Lincoln Park Zoo, the nature boardwalk along the lagoon, the leaves changing colors — just beautiful. Also, walking along the lakefront and enjoying the beautiful views and skyline. I never tire of it.
One thing every visitor must do here: We have so many wonderful things for people to enjoy in the city, but I love our diverse neighborhoods. I think every visitor should take some time to explore a few.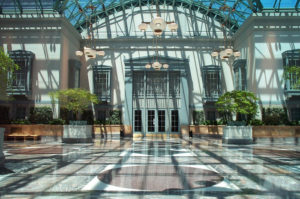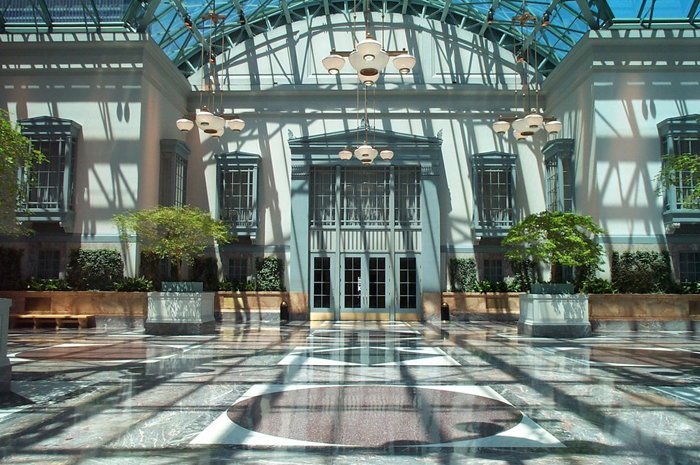 Secret Chicago spot: Not sure it's a secret spot, but I think a lot of people, even locals, don't know about the beautiful atrium in the Harold Washington Library on the ninth floor. It's called the Winter Garden, and it is an architectural highlight offering natural light all year around. It's a great, quiet spot to relax and reflect — or enjoy free wi-fi and get some work done.
Underrated activity in the city: I love the walking architecture tours in the Loop. The docents really know their facts, history and interesting tidbits. You can explore on your own, but it's so much better with an expert. You can just listen, take in the beauty and enjoy capturing photos.
What's one place you hear great things about but have yet to try? Arun's Thai restaurant. It's been on my list for a while. I have lived in Thailand and cannot wait to indulge in authentic cuisine and enjoy their beautiful food artistry.
Your ads will be inserted here by
Easy Ads.
Please go to the plugin admin page to set up your ad code.