Chicago first-date favorites: Looking for that ideal spot to make a first impression? We've got you covered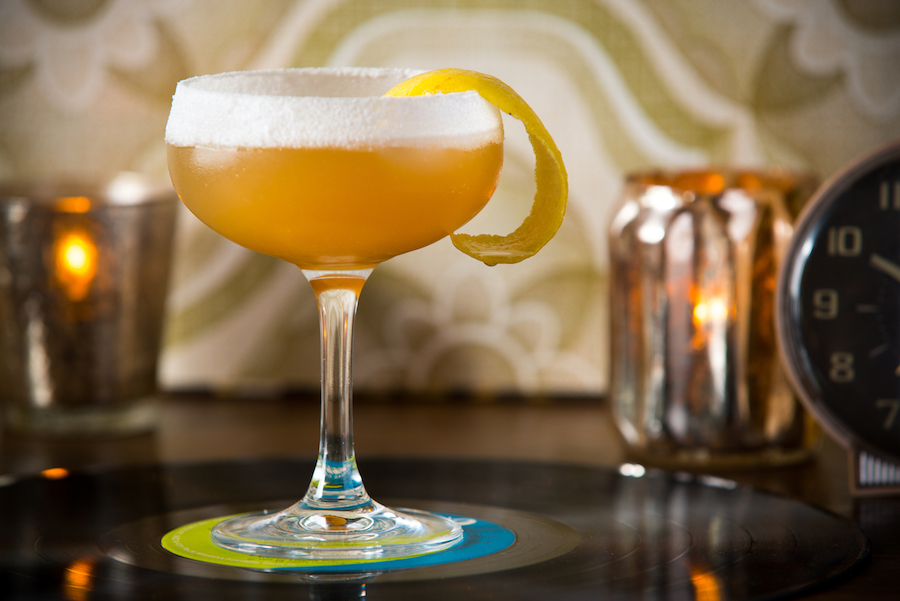 Your ads will be inserted here by
Easy Ads.
Please go to the plugin admin page to set up your ad code.
By Brian Harris
I've always said the toughest part about a good first date is finding a date to begin with. However, deciding where to go is a close second. While the former is becoming increasingly simplified with new technology, the latter seems to get overcomplicated with new bars and restaurants opening by the minute.
Here's a list of spots to help simplify at least part of your decision-making process. You've accomplished the hardest part. Now it's time to make a good first impression.
Sparrow
12 W. Elm in the Gold Coast
www.SparrowChicago.com
Located next to the iconic late-night bar, the Hangge-Uppe, these two establishments could not be a better example of being the yin to the other's yang. If you've been to the raucous Hangge-Uppe, you would not expect its next-door neighbor to be a classy, eloquent setting that's ideal for escaping the noise of the city. Originally established in 1927, Sparrow offers a speakeasy feel with a modern twist to the Gold Coast neighborhood. The drink selection is centered around 1930s-era rum-focused cocktails, but they also have all the classics, including a rotating beer and wine list. Take a seat at the bar for a more casual setting, or head to a small, candle-lit table in the back for more intimate seating options. The quiet surroundings and delicious cocktails offer the perfect combination for a night of stories and laughs. If things go well, head next door to the Hangge-Uppe and dance the night away to '80s music to continue your retro-themed outing.
Second Cit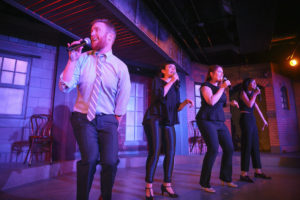 y
1616 N. Wells in Old Town
www.SecondCity.com
Dan Aykroyd, Chris Farley, Bill Murray, Tina Fey and many more got their start at the legendary Second City, and so too can your relationship. Immersed in the heart of Old Town, this unique opportunity allows you to get to know your date before the show, gauge their sense of humor during it, and then capitalize on what made them laugh with an even better conversation over a cocktail afterward. If it's nice outside, I highly recommend grabbing a beer or two in the Corcoran's or Wells on Wells beer gardens located directly across the street from the theater. Don't worry, the drinks don't have to stop flowing there. With a great drink menu in the theater, as well as the new 1959 Kitchen & Bar inside, there is no downtime for liquid courage, should you need it. After an improv or sketch comedy show at one of Second City's three stages (the mainstage, ETC, UP Comedy Club), wander down Wells Street to choose a way to cap the night off. Feel free to think outside the box and stop at the new Jeni's Ice Cream before it closes at 11 p.m. Disclaimer: Make sure to purchase your tickets to the show beforehand, as Second City regularly sells out days — or even weeks — in advance.
The Game Room in the Chicago Athletic Association Hotel
12 S. Michigan Ave., second floor, in the Loop
www.ChicagoAthleticHotel.com
Many Chicagoans are familiar with Cindy's (and deservedly so), the popular rooftop establishment at the CAAH, but the lesser-known gem at the hotel is what they call the Game Room. Located on the second floor, the Game Room boasts a setting you can't find anywhere else. With pool tables, shuffle board, foosball, chess, bocce ball, a full bar and comfortable, luxurious seating options, the Game Room is sure to impress a diverse group of people. If you are someone who likes to get your competitive juices flowing or just simply enjoy participating in games of skill instead of stagnant drinking environments, this is your spot. After your date beats you one too many times, feel free to head to the rooftop and enjoy a nightcap at Cindy's while overlooking Millennium Park.
Gilt Bar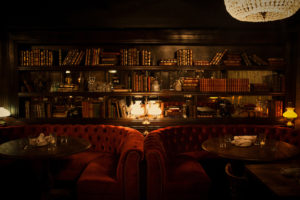 230 W. Kinzie in River North
www.GiltBarChicago.com
Your ads will be inserted here by
Easy Ads.
Please go to the plugin admin page to set up your ad code.
Almost hidden by the Merchandise Mart, Gilt Bar is a cozy River North space pleasantly secluded from the typical noise of the neighborhood. During the warmer months, choose a table outside on the sidewalk for a more casual setting where your conversation and people watching can complement each other. For a more personal setting, grab a seat inside at the sleek, dimly-lit bar. The expertly-mixed old fashioned at Gilt Bar is hard to beat. Want to act like you really know what you're doing? Take your date downstairs to the library and order a drink like the sophisticated couple you are. 
If you or your date believe a perfect night out should involve sipping whiskey in a Wisconsin lodge, then Frontier should be in your plans.
Topo Gigio Ristorante
1516 N. Wells in Old Town
www.TopoGigioChicago.com
Topo Gigio is the model of consistency for Chicago date spots. Like the Ben Zobrist of date spots. Nothing flashy, but you know you are going to get a solid performance day in and day out. You cannot go wrong here. The Tuscan-style Italian food is great, the drinks are delicious and the large outdoor patio in back provides a beautiful setting to enjoy the friendly atmosphere. Topo Gigio is right in the heart of Old Town, providing a plethora of nightcap options. The recipes, centralized location and relatively reasonable prices make this spot as reliable as they come.
Frontier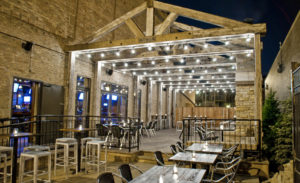 1072 N. Milwaukee in West Town
www.TheFrontierChicago.com
If you or your date believe a perfect night out should involve sipping whiskey in a Wisconsin lodge, then Frontier should be in your plans. Decorated with several (fake) animals surrounding the bar and fully stocked with hundreds of different whiskeys, this restaurant provides a warm atmosphere to rid you of those winter blues. If you need some food to soak up all that whiskey, give the duck tacos or five-cheese mac (a Frontier favorite) a try. If you enjoy your time here, bring a group back to have a whole animal roasted (farm-raised pig, wild boar, lamb, etc.) for a party.
The Barrelhouse Flat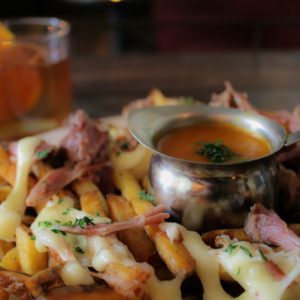 2624 N. Lincoln in Lincoln Park
www.BarrelhouseFlat.com
Simply put, The Barrelhouse Flat offers an environment as smooth as the cocktails they serve. It's not every day you can find an establishment that provides the unique combination of both a sleek and homey feel. The classic drinks are sure to spark your initial conversation, while a menu loaded with comfort food is what most of us are secretly hoping for on an initial dinner date. You cannot go wrong with a couple bowls of popcorn to share as well. After all, have you ever met anyone who doesn't enjoy popcorn?
The Bagelers Coffeehouse
2461 N. Lincoln Ave. in Lincoln Park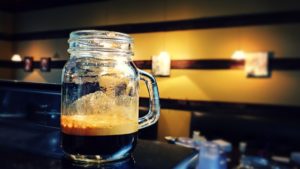 www.TheBagelers.com
Any morning people out there? Or maybe fans of a late-afternoon cup of joe? Try this small, friendly neighborhood coffee shop smack dab in the middle of Lincoln Park as a meet-up spot to get to know your date. With abstract pieces of art covering the walls and small tables perfect for chatting, The Bagelers is ideal for a low-key, low-maintenance, low-priced first date. I highly recommend "The Bageler" sandwich. The chipotle mayo they add to an otherwise standard bacon, egg and cheese will keep you coming back. Try going on a Saturday (or Wednesday) between May-October and taking a nice stroll down Lincoln Avenue after your breakfast to the Green City Farmers Market for some dessert.
Your ads will be inserted here by
Easy Ads.
Please go to the plugin admin page to set up your ad code.