The Local Corner: Exploring the Armitage and Halsted intersection in Chicago's Lincoln Park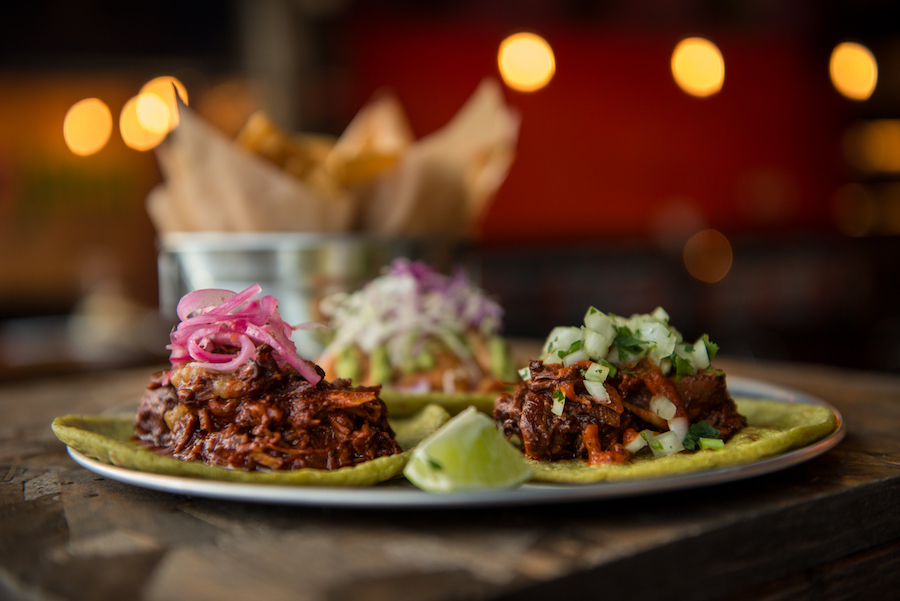 Exploring Chicago's neighborhoods one intersection at a time
Featured corner: Armitage and Halsted in Lincoln Park
By Nicole Cash
Summer House Santa Monica
1954 N. Halsted
www.SummerHouseSM.com
Designed to reflect beachy, summery California, Summer House Santa Monica brings a warm, inviting atmosphere to Lincoln Park. Offering brunch, lunch and dinner, the menu features West Coast-influenced dishes, such as "beach bum ceviche" and swordfish.
Gepperth's Meat Market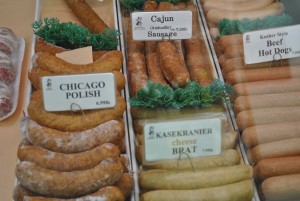 1964 N. Halsted
www.Gepperths.com
A family-owned Chicago tradition since 1906, Gepperth's is the go-to market for all things meat in Lincoln Park. Current owner Otto Demke makes a variety of sausages in-house. Other homemade products include soups, sides such as coleslaw and twice-baked potatoes, gravies, sauces and even main dishes like lamb curry, jambalaya and BBQ beef brisket. Other items include imported Spanish chorizo, calves' liver and chicken nuggets.
The Mexican
1967 N. Halsted
www.TheMXChicago.com
Located next door to Taco Joint and opened in December by the same owners, The Mexican serves "homestyle food and drink," such as carne asada, tacos, enchiladas and drinks like the cucumber-mint margarita and the strawberry-cilantro mezcalita.
Taco Joint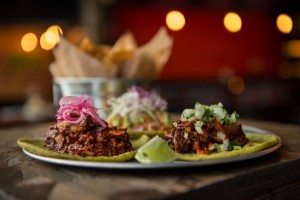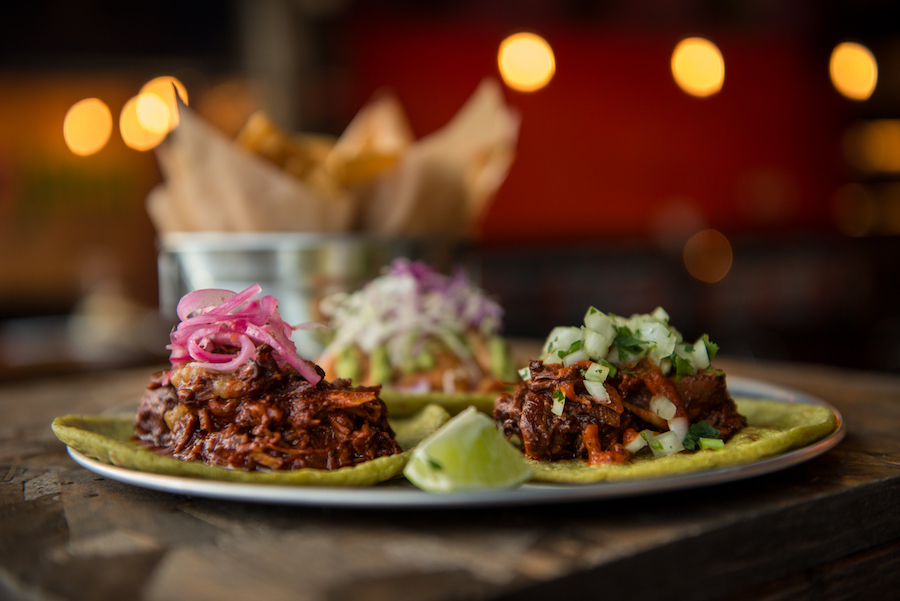 1969 N. Halsted
www.TacoJoint.com
The trendy, modern Taco Joint offers a great selection of margaritas, guacamole, tacos and other Mexican specialties. Self-advertised as "Mexican street fare," the restaurant is casual and reasonably priced, and the menu offers plenty of options for any craving. We enjoyed a few grapefruit margaritas and tacos filled with beer-battered whitefish and marinated, braised beef.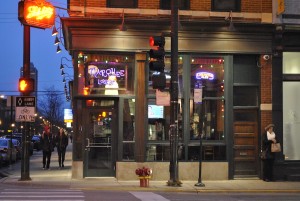 Marquee Lounge 
1973 N. Halsted
The Marquee Lounge is a classic neighborhood bar right on the corner of Armitage and Halsted, complete with a jukebox, darts and pool — and most importantly, a nice variety of beer.
Blue Door Farm Stand
2010 N. Halsted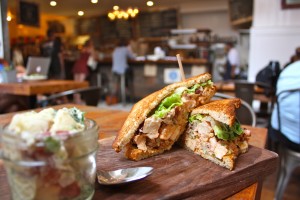 www.BlueDoorFarmStand.com
In the process of relocating to Halsted from right around the corner on Armitage, Blue Door's menu features fresh, locally sourced seasonal food and drinks. Think gourmet small plates, soups, salads, bakery items and sandwiches — and don't forget the pressed juices. The new location, which will have the same rustic, cozy interior as the old spot, is set to open in March 2016.
Francesca's Collections
2012 N. Halsted
www.Francescas.com
Francesca's may be a chain, but that doesn't change the fact that it offers cute and affordable women's clothing and accessories. Francesca's sells everything from dresses and leggings to purses, jewelry and even candles.
Berco's Popcorn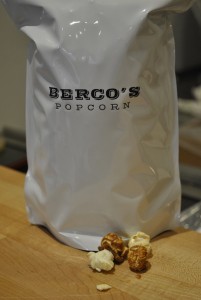 810 W. Armitage
www.BercosPopcorn.com
Berco's Popcorn may not have the fame of Garrett's, but its variety and uncommon flavors surely set it apart. Berco's flavors include pretty & skinny, way too expensive white truffle, and billion-dollar popcorn, which actually has real gold in it and sells for $50 per bag. Simply put, founder Matt Bercovitz started Berco's due to his love of popcorn. "Everything is made in house using the highest-quality ingredients," he says. "I'm always here interacting with customers and making the popcorn myself. I truly love interacting with my customers and the people who travel from near and far to come in and get the best snack in town."
Second Time Around
823 W. Armitage
www.2ndTimeAround.com
Much like the name implies, Second Time Around is a resale shop, but it certainly doesn't feel that way. Selling designers such as Theory, Chanel and Tory Burch, the store seems more like an Oak Street boutique. Accessories, jewelry and apparel can be found at Second Time Around.
Lori's Shoes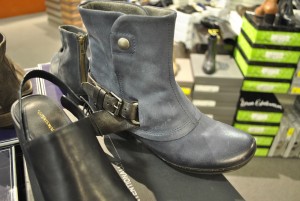 824 W. Armitage
www.LorisShoes.com
Lori's has quietly become my personal staple for high-fashion shoes and accessories. Jeffrey Campbell and Sam Edelman are just a few of the many trendy designers available. Lori's also sells funky jewelry at reasonable prices, along with clothing by brands such as Hue and BB Dakota, a variety of handbags, sunglasses and winter accessories like fur headbands and gloves.
Shop 857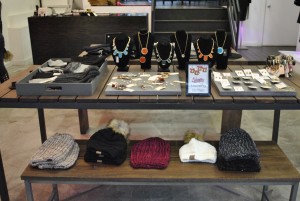 857 W. Armitage
www.Shop857.com
A small boutique offering jewelry and women's clothing, Shop 857 carries hip pieces for everything from New Year's Eve to a day at the office or a Saturday brunch. "We have a wide variety of different brands and great customer service," sales associate Natalie Wade says. "We have so much different stuff coming in, everything from casual to formalwear."