First Look review: "Vamp" combines BYOB, music and improv for late-night comedic relief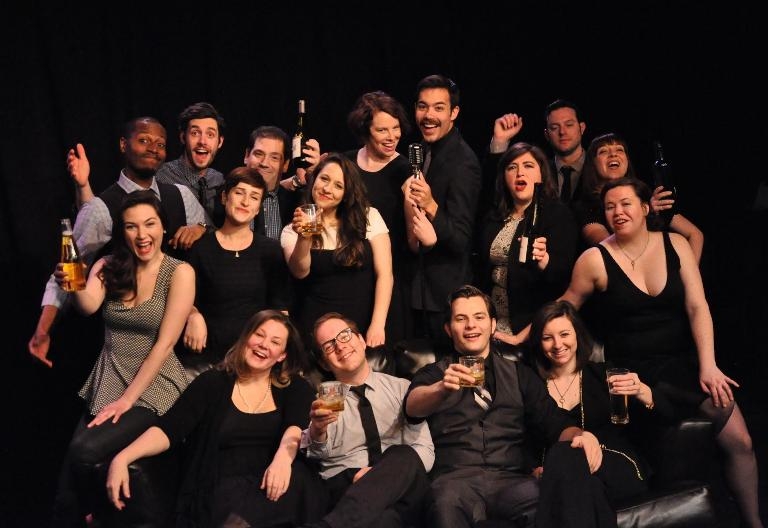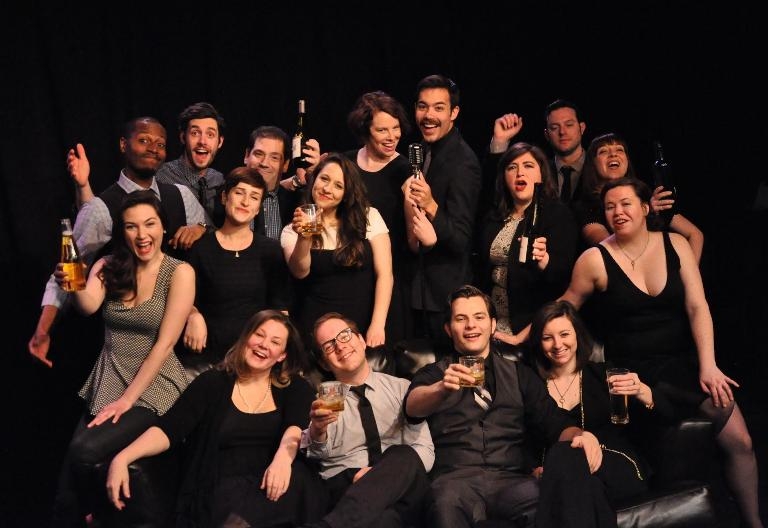 By Nicole Cash
Playing at: MCL Chicago, 3110 N. Sheffield on Fridays and Saturdays at 10:30 pm. www.VampChicago.com
Basic idea: Vamp combines music, comedy, plenty of improvisation and a BYOB philosophy for a welcome break from the weekend norm. The show is comprised of two varying hosts (Keenan Camp and Michael Shepherd Jordan), live music from The Vampers and a rotating cast of 17 actors/comedians. The talent performs a variety of improvised skits, often incorporating music and, at times, audience volunteers. The comedy is raunchy and quick, and the performers often join the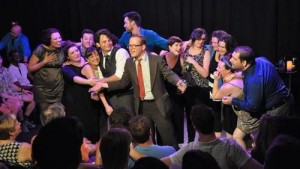 audience in having a few drinks throughout the show.
What stood out: The sheer talent on the stage alone makes you simultaneously laugh and also feel kind of bad about your own level of creativity. The performers crack jokes in different voices, sing, and interact with the audience through a variety of short skits (think Who's Line is it Anyway?). It's all very impressive, especially considering they fact they don't shy away from shots of whiskey here and there between acts.
Although my boyfriend dropped the ball and "forgot it was BYOB," the rest of the audience certainly enjoyed sipping drinks of all kinds, and the cozy, informal atmosphere almost made me feel like I was watching a show on Netflix at home.
Not a single skit disappointed. A personal favorite was one in which two audience members were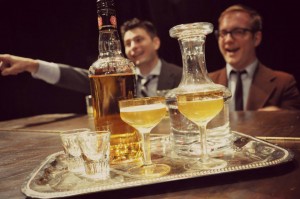 used as volunteers, and cast members sang out text messages from the volunteers' phones, somehow turning it into a hysterical rhyming musical with a legitimate storyline. It's pretty terrifying to trust comedians with your phone, but the cast of Vamp made it hilarious — and successfully avoided any text message scandals.
Final thoughts: The Vamp cast is incredibly talented, with quick wit and impressive singing and drinking abilities. They are energetic and fun, and seemingly able to make anything funny (imagine sexual "Yo momma" jokes that only make you a tiny bit uncomfortable). Tickets are $18 and definitely worth it. Just don't let your significant other forget the alcohol.