ComedySportz's game "Five Things" keeps everyone on their feet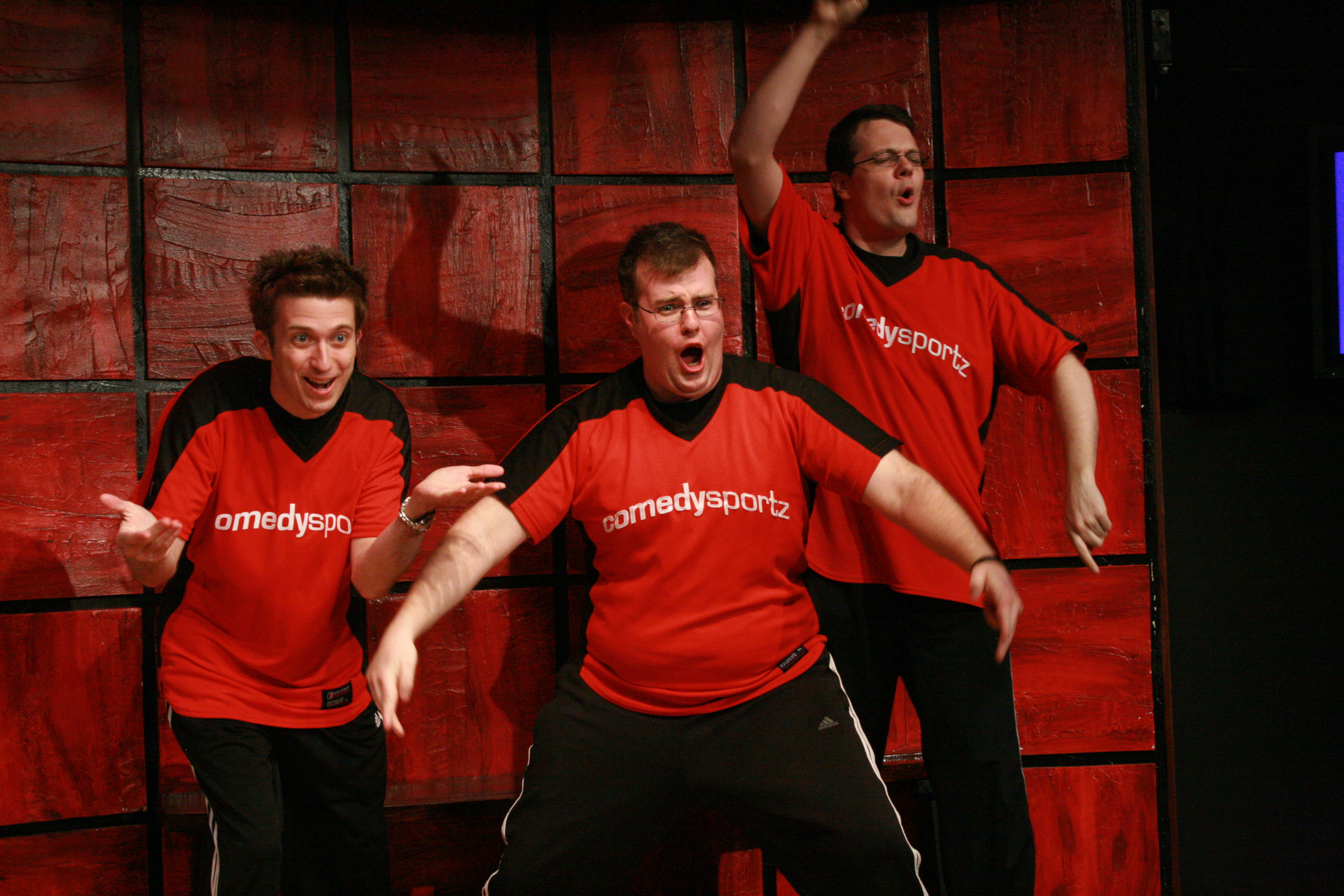 The creatively fast-paced game "Five Things" keeps improvisers and the audience thinking on their feet

By Danielle Berry
ComedySportz, in the near north's Lakeview neighborhood, provides off-the-cuff improv that is a great time for all ages. Two teams of witty improvisers battle for bragging rights by playing a set of games led by a referee who cues and explains each game to the crowd.
With more than 200 potential games to be played — most with audience participation — each 90-minute show is unique, interactive, clean and downright amusing. Spontaneity, an extensive knowledge of history, impersonations and risk-taking are all necessary skills needed to garner points to win each game. The team that revs up the audience and generates the most laughs takes home the trophy.
One of the most popular games played at ComedySportz is "Five Things," which will give you a newfound respect for understanding gibberish and thinking on your feet. Each team designates a person to leave the room, while the referee asks the audience a series of questions that pertain to movie trivia, locations around the globe, famous people or anything else that comes to mind. The responses given by the audience provide a stream of subjects that the ComedySportz team member who has left the room must later piece together with the help of teammates' clues. One major issue: Teams can only speak in gibberish, make gestures and incorporate music. Not a word of functional English can be uttered.
The five things the improvisers must come up with can be as outlandish as a Jamaican bobsledder salsa dancing on a mountaintop with Dolly Parton. As if it wasn't already mind-boggling enough, each team has the task of working together to help that one comedian solve five different scenarios in five minutes. The audience
stares in amazement as five men and women speak incoherently and flail their bodies around the stage while the lone comedian who was out of earshot races the clock to reveal the "five things," earning points along the way.
Erin Pallesen, who came to ComedySportz three years ago after realizing that improv could be pursued as a career, confirms that there is no way teams can prepare for any of the games, especially "Five Things," because each audience comes up with new material. Once a week, the comedians attend workshops to hone their craft, which include a battery of exercises that strengthen their knowledge of pop culture, movies, music, joke delivery and impersonations.
"A lot of our success on that stage is knowing what the audience is talking about and being able to make a connection with them each time," says Alida Vitas-Dow, a 16-year ComedySportz vet.
One thing is guaranteed: The comedians are anything but lax in trying to make everyone appreciate the art of a free-styled joke.
If interested in a refreshing improv show, log on to www.ComedySportzChicago.com or call 773-549-8080. ComedySportz is located at 929 W. Belmont, just steps from the Belmont El stop.