Playing favorites: One Chicagoan's list of her top restaurant experiences in the city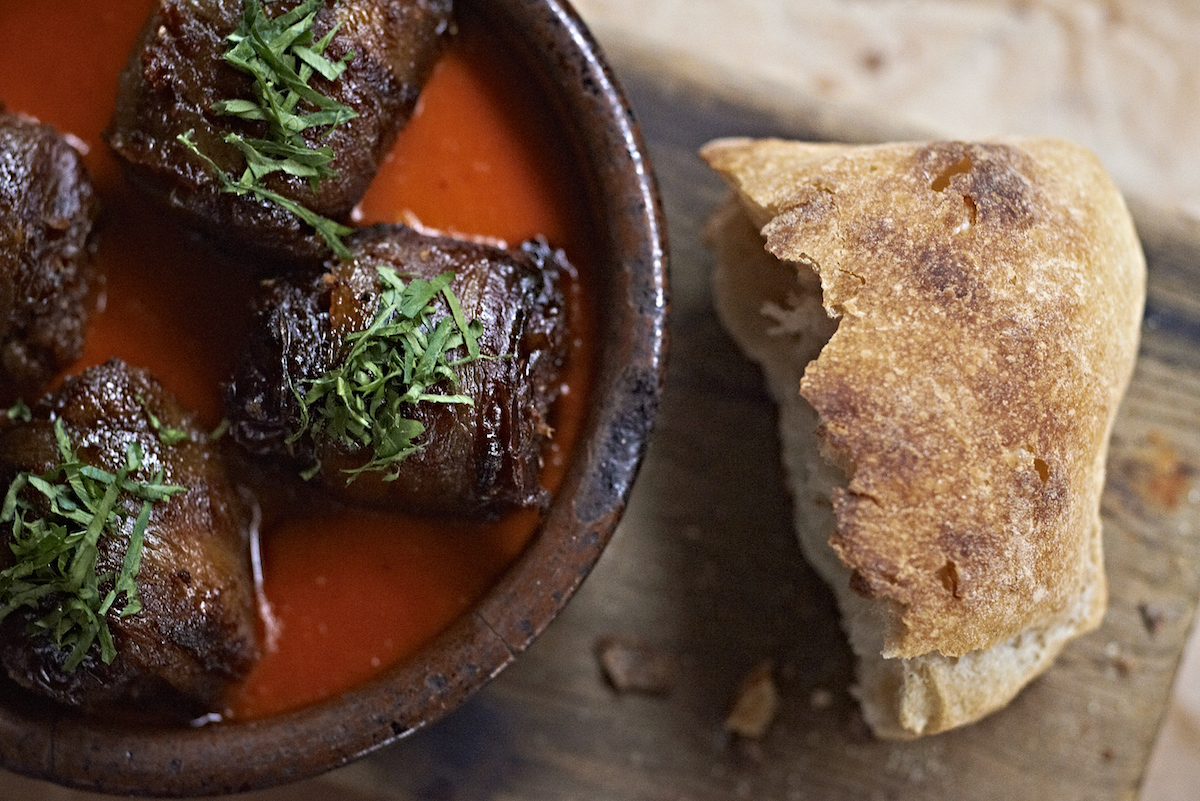 By Giselle Dominguez
Avec
615 W. Randolph
I've come here the past five years for my mother's birthday. Avec is a modern way of dining, with short, wooden stump stools as seats, long communal tables and an assortment of small and large plates designed for sharing. The sleek but casual dining space is always packed and portrays the stylish city life, serving up a blend of Mediterranean and Midwestern flavors. Start off with something from their fully stocked bar and pair it with a cheese platter imported from France, Croatia, Spain or Italy. I never forget to order the chorizo-stuffed medjool dates, which are wrapped in bacon and end with a nice kick of spice. My friend never fails to order the "deluxe" focaccia. Forget the focaccia from your local grocery store, as this thin layer of bread is covered with taleggio cheese, ricotta, truffle oil and fresh herbs. How about that for a Mediterranean twist?
La Scarola
721 W. Grand
I hadn't even figured out that pigtails weren't middle school worthy by the time I realized how special La Scarola was. As if being invited into a home, guests are greeted warmly at the door. I'm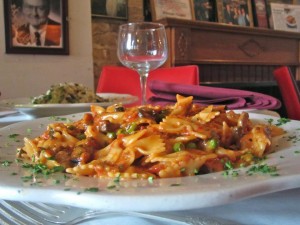 always surprised how the manager knows many of his guests by name, including my family. Maybe it's the way the tables are aligned so close to one another or the portraits hanging on the wall, but this cozy little place makes for a great family dinner. The menu features a wide variety of authentic Italian food to fit many different tastes, including those of the many celebrities who make it a regular stop. Don't see what you crave on the menu? Never be too afraid to ask if it can be done. My youngest sister still has not left the fettuccine alfredo craze and always requests for it to be made. My favorite is always a fight between pasta with vodka sauce or the eggplant parmigiana. My dad, meanwhile, loves that you're virtually guaranteed to leave with leftovers thanks to the large, hearty portions.
At Avec, I never forget to order the chorizo-stuffed medjool dates, which are wrapped in bacon and end with a nice kick of spice.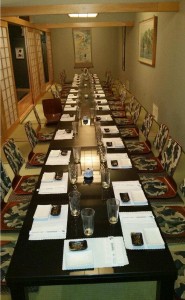 Midori
3310 W. Bryn Mawr
This Japanese restaurant is hidden amidst a street full of local businesses. Once inside, you'll leave the city life behind, as Midori provides guests with an authentic Japanese experience. My friends and I were asked to remove our shoes before entering our private dining room. Inside was a built-in underground wooden table prepped with chopsticks and traditional tea cups fit for the perfect party. As sushi fans, we didn't hold back, and my absolute favorite sushi roll, without a doubt, was the Roberto special maki. I now consider Roberto my friend, thanks to his special spicy sauce. If you're looking for a vegetarian or sweet roll, I recommend the delicious sweet potato maki — a great reminder us of why sweet and spicy are always a perfect combination.
XOCO
449 N. Clark
For me, XOCO originally started as a place to get the best churros and hot chocolate in town. Now, though, it's impossible for me to walk in and not hear my stomach rumble in anticipation.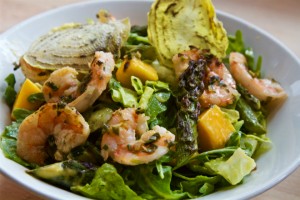 Celebrity chef Rick Bayless stays true to his word, and reputation, by providing authentic Mexican cuisine. My quest for "just a churro" has long since vanished, replaced with a taste for tortas (Mexican sandwiches). My favorite is the cochinita pibil (suckling pig, achiote, black beans, pickled onion, habanero), which takes me back to my vacations in Cancun. Looking for something a little lighter? The shrimp-mango salad has become my go-to option for a healthy meal here. The shrimp are wood fire-roasted and mixed with asparagus and romaine arugula, then topped with a green garlic-mango dressing. Yum. I always love to end my visit to XOCO with my guilty pleasure, a pistachio glazed churro and an Aztec hot chocolate. Double yum.