Chicago's hidden gems: Brunch at Frances' Deli and AJE Cafe, deals at Designer Resale and a night out at AceBounce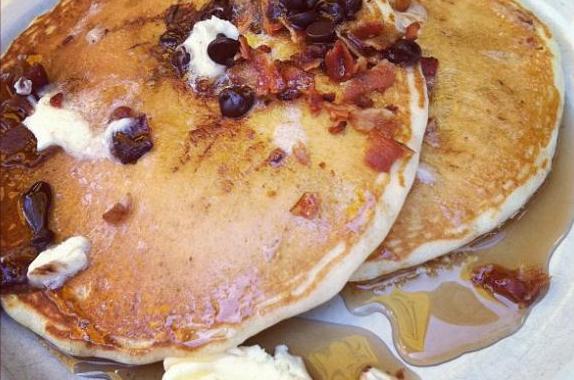 Your ads will be inserted here by
Easy Ads.
Please go to the plugin admin page to set up your ad code.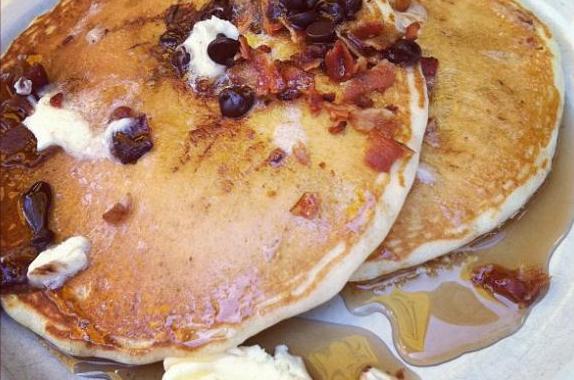 Frances' Deli
2552 N Clark
FrancesDeli.com
Open since 1938, Frances' Deli combines vintage charm with updated breakfast and brunch options. Though there are plenty of tables, it's always full and bustling with energy. It distinguishes itself from snooty brunch-only spots by being as welcoming to families as it is to 20-somethings curing their hangovers with a bacon habanero bloody Mary.
The menu offers every classic breakfast item you can think of — cheesy omelets, hearty skillets and chocolate-chip banana pancakes to name a few — but I often stop in to pick up my favorite item from the menu to-go: the peanut butter shake. If you're dining in you can order it, or any other shake flavor, "spiked" for a boozy treat. Their milkshakes are so thick you'll need a spoon, and like everything else on the menu, the portions are huge.
If you're looking for a breakfast spot that will please everyone or a good old-fashioned hamburger lunch, Frances' Deli can satisfy both.
— Kelly Cunningham
Designer Resale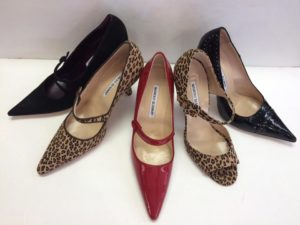 658 N. Dearborn
DesignerResaleChicago.com
Looking to add a bit of glamour to your wardrobe without putting a dent in your credit card? Celebrating 24 years in the business and located just steps from the Magnificient Mile is arguably Chicago's most exclusive consignment boutique, loaded with high-end pieces from luxury labels such as Lois Vuitton, Chanel, Prada, Gucci and more — often at a savings of more than 50 percent off retail prices.
— Trent Modglin
AJE Café
2942 N Clark
AjeCafe.com
Tucked away on a street better known for its sports bars, AJE Café offers relief from the chain coffee shops that populate every other block of the Lakeview neighborhood. I'm not much of a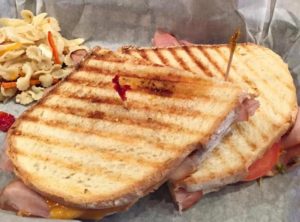 coffee drinker, but when I do need a caffeine fix, my go-to drink is a dirty chai (a chai tea latte plus a shot of espresso). I try to support small businesses when I can, and I was thrilled to find out that I could get my favorite drink for a dollar less than what I'd typically pay elsewhere.
Your ads will be inserted here by
Easy Ads.
Please go to the plugin admin page to set up your ad code.
If you order "for here", your drink is served in one of their assorted mugs, the variety of which matches the local art decorating the spacious seating area. AJE offers more than just a drink and a place to work, however. The owners, Joseph and his wife, Anna, take as much pride in their sandwiches and breakfast specials as they do their beverages. They use organic ingredients and have more than 20 menu options. If you're looking to be extra healthy, the fruit salad is the way to go.
The coffee shop recently celebrated its sixth anniversary, and it's not hard to see why this spot has become a local favorite.
— Kelly Cunningham
AceBounce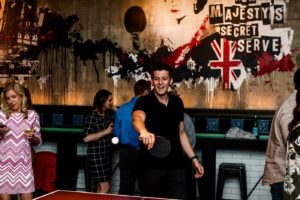 230 N. Clark
AceBounce.com 
AceBounce, a concept launched in London in 2012, is an immense ping pong playground with award-winning chefs and mixologists, creating an unprecedented party experience. If you're not familiar with the rising trend, partying around a ping pong table is a completely new way of going out with friends, especially when set against the venue's stunning design and high-end finishes. And if you need help keeping things in order so everyone has a chance to participate, games gurus are available to organize and entertain groups with a multitude of fun options.
— Trent Modglin
Your ads will be inserted here by
Easy Ads.
Please go to the plugin admin page to set up your ad code.