Chicago Insider Alice Yau on exploring the 606 trail, burgers at Small Cheval and kayaking the Chicago River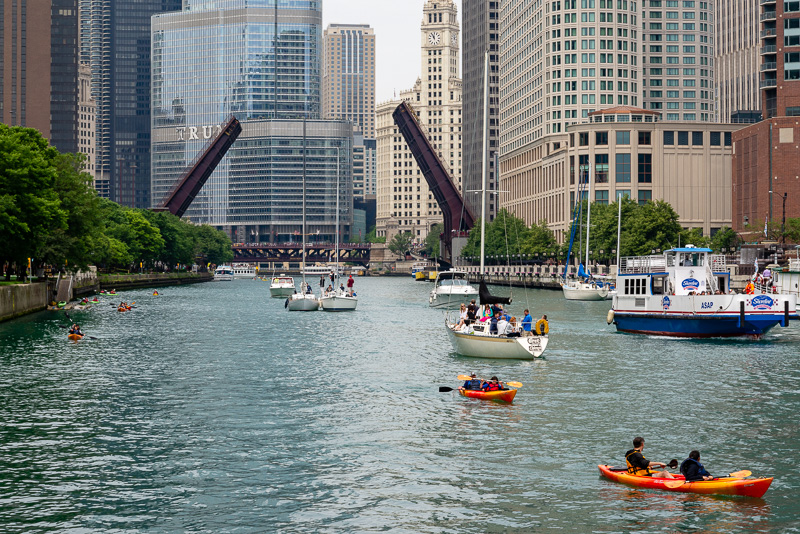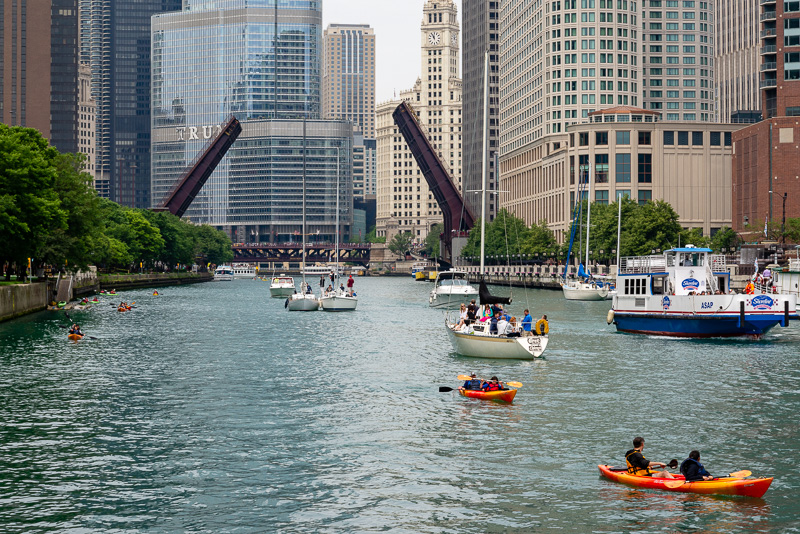 Alice Yau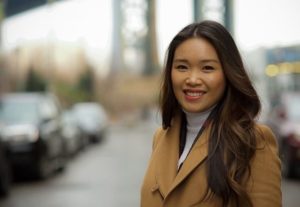 How long you've lived here: I've been in Chicago for three and a half years, but it feels like I've been here for way more than that. I reside in Lakeview and actually have not moved since I've been here — that's how much I love this area! I am originally from the sunshine state, Florida, so living in a big city has been amazing.
What you like best about Chicago: The best part of Chicago is how big and small the city is. Chicago is one of the biggest cities that people visit, but when you actually have people come to visit, you can do everything in one weekend. Also, getting from one part of Chicago to another is very easy compared to cities like New York.
Best meal you've had recently: I went to El Che Steakhouse & Bar the other day and got their tira de asado short ribs, and it was amazing! Their homemade chimichurri sauce topped it off.
Favorite big-name restaurant: It is so hard to pick just one big-name restaurant, but I would say Small Cheval, the less fancy version of its sister restaurant, Au Cheval. Both restaurants are known for their amazing burger, but I lean towards Small Cheval because it is a faster-paced restaurant where you can grab it to go and much more relaxed. Au Cheval would be a fancy burger night out.
Favorite hidden-gem restaurant: If you are around the Lakeview area, there is a hole-in-the-wall Mexican place called Buena Vista on Broadway. It is family owned, and if you go often enough like I do, they will know your order by heart.
Best sports bar to catch the game: The best games to watch in my opinion are college football games, and with that being said, I have to go with my alma mater's bar, The Country Club in Wrigleyville. GO NOLES!
A great night out with friends usually includes … trying a new restaurant or bar (The Franklin Room, Barrio, Bavette's and The Darling are a few on my list), not having a plan and seeing where the night takes us.
Kayaking down the Chicago River makes you feel so small in such a big city. It allows you to take it all in and appreciate Chicago even more.
Favorite store or best shopping area: Most people will say the Magnificent Mile on Michigan Avenue because it is an easy destination for a variety of shopping, but it is also an easy way to run into every tourist. I love the Southport Corridor area — small boutique stores in a family-friendly neighborhood.
The best way to spend a summer Saturday in the city: Waking up early, getting a coffee at a local shop (Intelligentsia is a personal favorite), enjoying a run or walk on the lakefront trail, getting brunch at Hutch (their cheesy hash browns are to die for) and meeting up with friends to grab a drink around the Old Town area (Woodie's Flat is a go-to spot).
One thing every visitor must do here: Go the Signature Room at the Hancock to see views of the city. If your visitor is a female, you should tell them to go into the bathroom for the best view of the city.
Secret Chicago spot: I love being outdoors, and one of the best places to bike/run is the 606 trail. It is along an old railway line passing through some northwest-side neighborhoods like Bucktown and Logan Square. You can also stop along the way at different restaurants and bars.
Underrated activity in the city: Kayaking along the Chicago River. Most will find the river to be a bit dirty, but kayaking down the river makes you feel so small in such a big city. It allows you to take it all in and appreciate Chicago even more.
What's one place you hear great things about but have yet to try?
The amazing thing about Chicago is that there are always new places to try. My list of places to go gets longer and longer each year! One spot that has caught my attention recently is Stephanie Izard's Cabra, located in the Hoxton Hotel, and its Peruvian-inspired cuisine.