First Look review: Disney's "Newsies" is a stirring, high-energy performance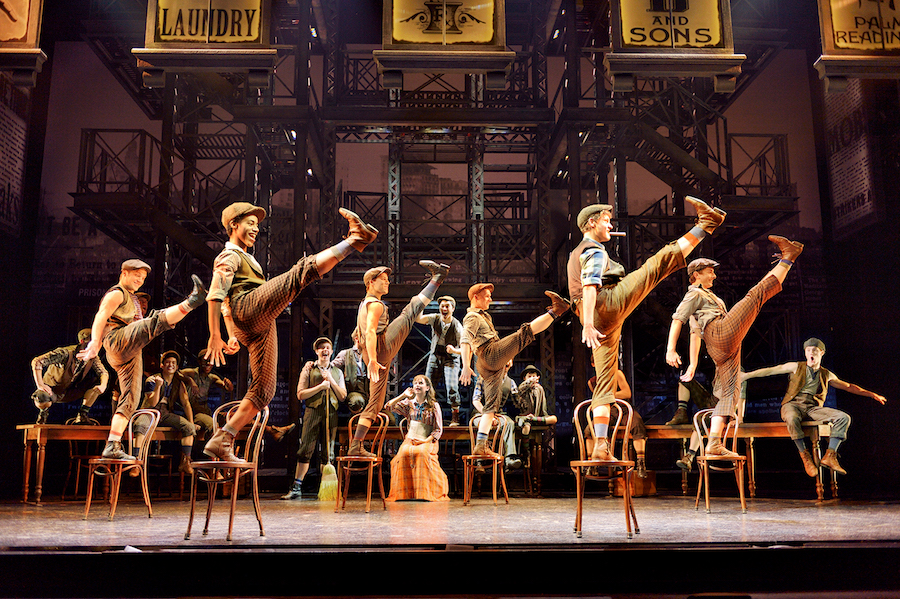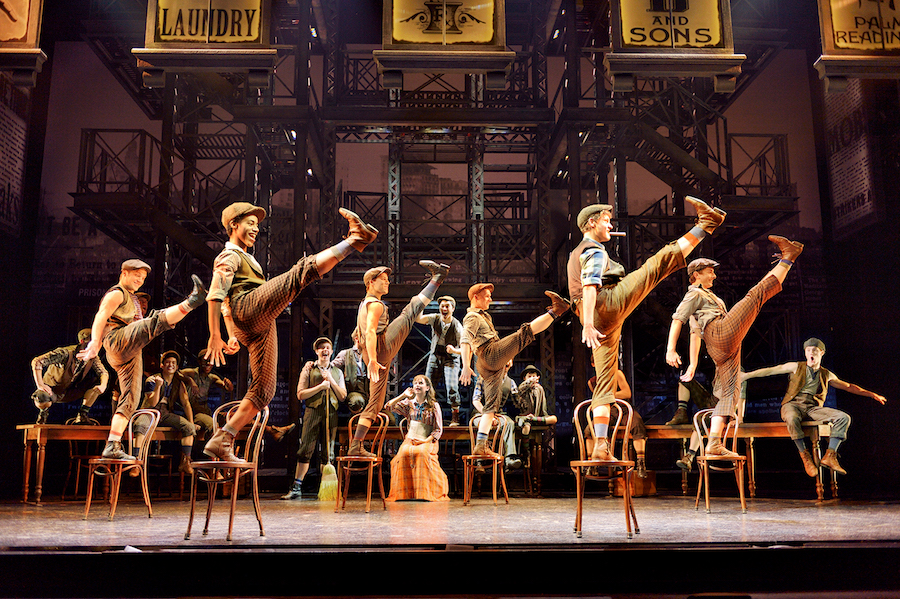 By Kathryn Doi
Playing at: The Cadillac Palace Theatre, 151 W. Randolph, now through Aug. 7, 2016. The 2012 Tony Award-winning creative team (music by Alan Menken and lyrics by Jack Feldman, book by Harvey Fierstein, directed by Jeff Calhoun and choreographed by the wonderful Christopher Gattelli) has launched this current traveling tour to be performed across North America. www.BroadwayInChicago.com
Basic storyline: Based loosely upon the real Newsboys Strike of 1899, the show starts off resembling an all-male version of Annie: A ragtag group of boys, mostly orphans, surviving the streets by selling "papes" in turn-of-the-century New York City.
The powerful owner of the paper, Joseph Pulitzer, decides to charge the newsies 10 cents more a day in distribution costs in order to make his budget work. While it doesn't sound like much, one of the newsies reminds us that a dime in 1899 is basically two weeks' worth of meals. This enrages Jack Kelly, the informal leader of the newsies, who vows to fight back — and what follows is Disney's attempt to transform one of the first child worker strikes in this country into musical magic.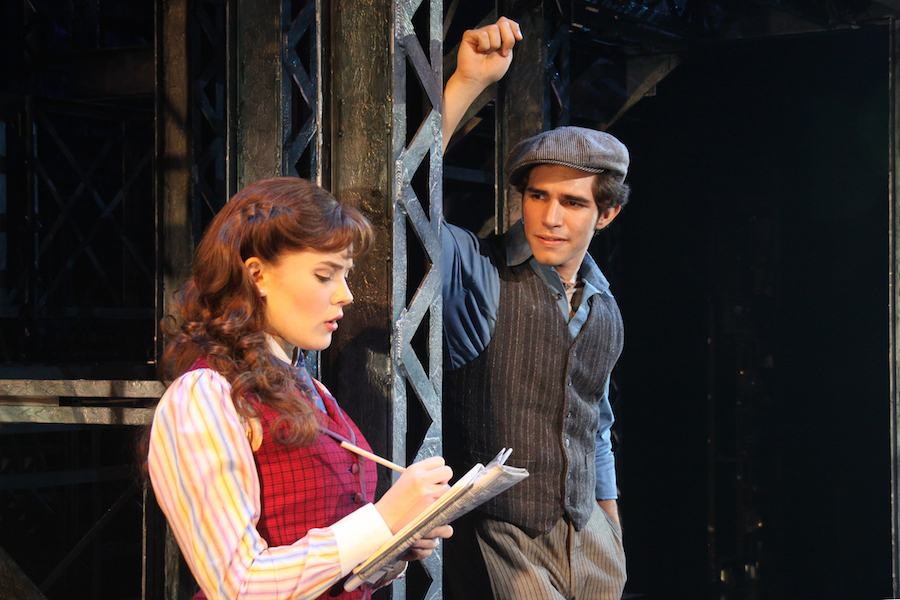 At times, the show goes a bit dark and violent — the confrontation during the strike lands at least one boy in a horrific "refuge" for children and the others getting beat up by cops and hired thugs. Ultimately, it resolves in a typical Disneyfied, tied-up-neatly ending, with everyone getting his or her just deserts.
What stood out: The dancing, the dancing, the DANCING. Wow. This is the selling point of the show, as a ridiculously talented young male ensemble shows off its best moves to killer choreography. Tumbling, tricks, ballet, excellent use of props, tap dancing and more. It is a high-energy blast that leaves you wondering just how they are able to pull off this level of intensity eight shows per week.
The set is also a point of interest: three stories of open metal framework boxes connected by stairs, which swing out, interlock, and become their own freeform cityscape. There were a couple of moments where I gasped at the physicality needed to do these set changes and ascents day in and day out, including running up and down all of those infernal stairs. An incredible feat by a very capable and energetic cast.
It is a dream cast of young, handsome, sprightly and  incredibly strong young actors who belt forth the ensemble numbers with gusto.
Final thoughts: I've known quite a few young women, including my sister, who have been obsessed with Newsies ever since the 1990s movie was released, and now I know why they all clamored to see the musical so many times as well. It is a dream cast of young, handsome, sprightly and incredibly strong young actors who belt forth the ensemble numbers with gusto. Even if you've never seen the movie or are unaware of the underlying history, you will surely be entertained.
The Jack Kelly in this production (Joey Barreiro) bears a striking resemblance to a young and very dashing Christian Bale in the movie role. He exudes the proper cockiness as the chosen leader of the newsies, all while maintaining a convincing vulnerability in the scenes with his love, Katherine (played well by Morgan Keene). Standouts from the young cast are Jack's two pals, Crutchie (Andy Richardson) and Davey (Stephen Michael Langton), who brought much-needed heart and authenticity to their roles and rang the most true to me. Overall, a fun night to be had with the newsies! Hear ye hear ye!