Good Eats at KorFusion: A quick and tasty twist on traditional Korean dishes tucked away in a small diner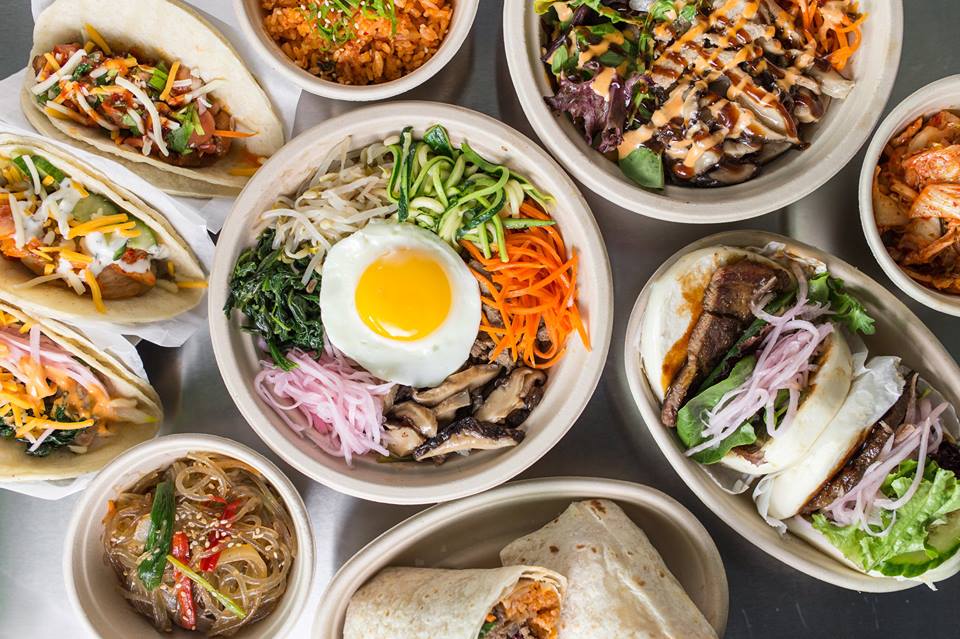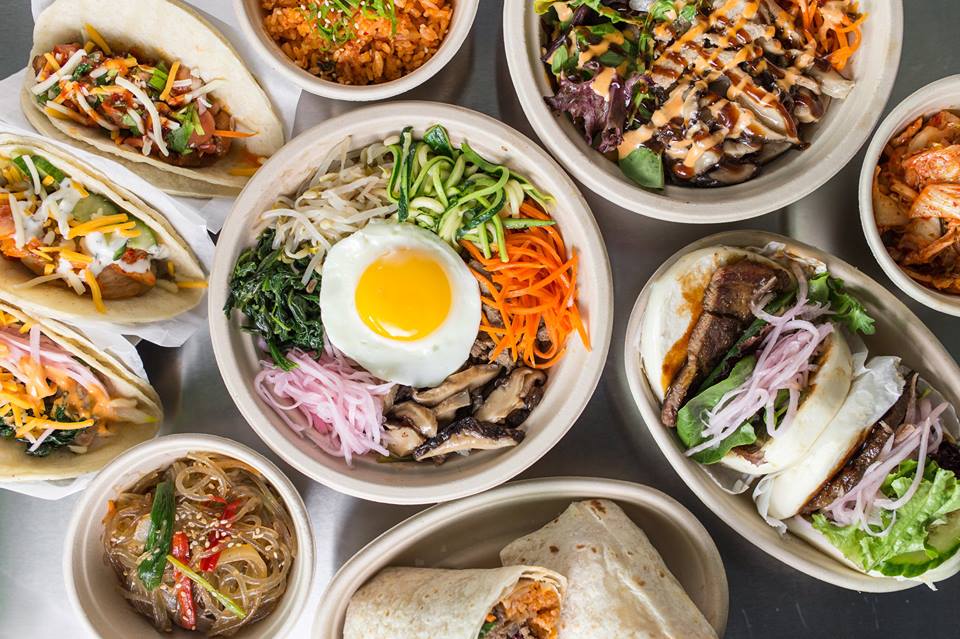 By Kelly Cunningham
Where it's at: 1234 N. Halsted. www.KorFusion.com
The scene: KorFusion inconspicuously sits at the end of a string of other businesses, aiming to provide a quick, adventurous meal. The sleek layout and order-at-the-counter style of dining give off a modern and sophisticated feel while still remaining casual.
Owner Peter Chung describes the vibe of his restaurant as a "fast-casual" take on his favorite Korean foods. The restaurant opened this past spring, fulfilling his mother's dream of getting back into the restaurant business after beating cancer. "My parents used to run what most people think of when they hear 'Korean restaurant' — long dinners with classic Korean dishes. I wanted to offer Korean food too, but in a style more suited to my own generation."
The smell of the meat searing on the grill mixes well with the fresh scent of stir-fried salsa, Korean-style pickled vegetables and other toppings.
Food and drink: My favorite part about KorFusion is how easy it is to customize everything on the menu. Guests start by choosing either one of two "snacks" or one of four "meals." Every option allows you to choose what carb, protein, vegetables and sauce you want to add to your dish.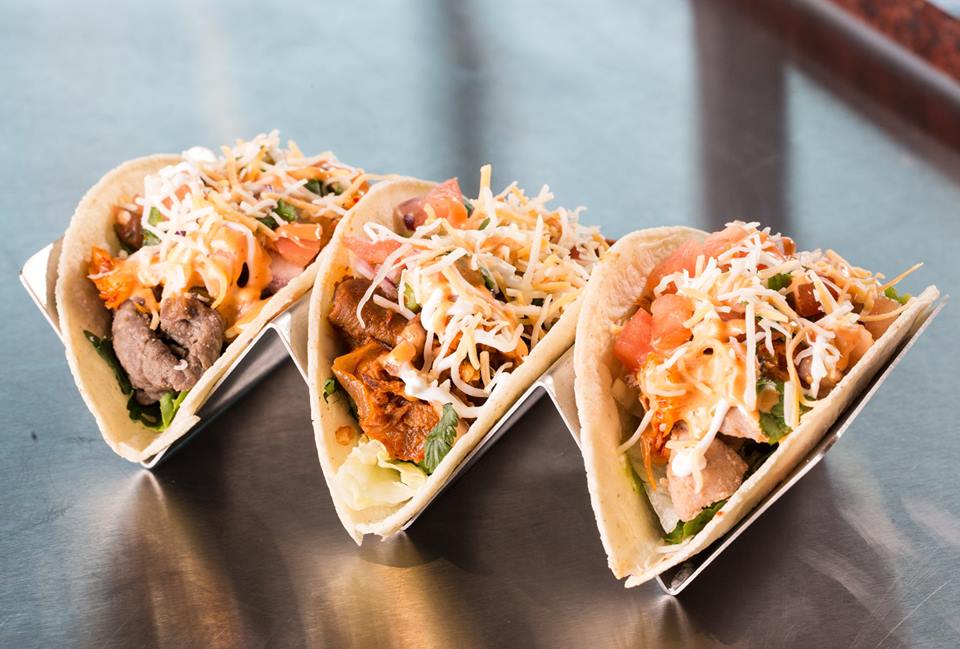 We started by trying the mondu, a fried pot sticker-like "snack" option. The crispy coating gave off a satisfying crunch that lead to a softer, warm filling. After that, I tried the rice bowl "meal," opting for the special kimchi fried rice, seared steak and BBQ teriyaki sauce. The combination of sour, sweet and spicy, as well as the variety of vegetables, made the meal feel filling, but at the same time managed to keep things fresh and light.
Wanting to try some of the more experimental choices, my boyfriend Zak chose the burrito. Even cut in half, the foil-wrapped tortilla looked large enough to share. We ended our meal by trying the tacos (and taking home leftovers). Chung concocted our blend of toppings, meat and sauce to surprise us with some of his favorite and more Korean-inspired options.
We thought KorFusion was out of surprises until the owner presented us with an unusual array of drinks. In addition to basic fountain drinks, the restaurant also offers beverages you would only expect to find in a specialty Asian grocery store. My favorite was the milkus soda. The mild carbonation and slightly sweet flavor of this Korean drink resembled a traditional cream soda, but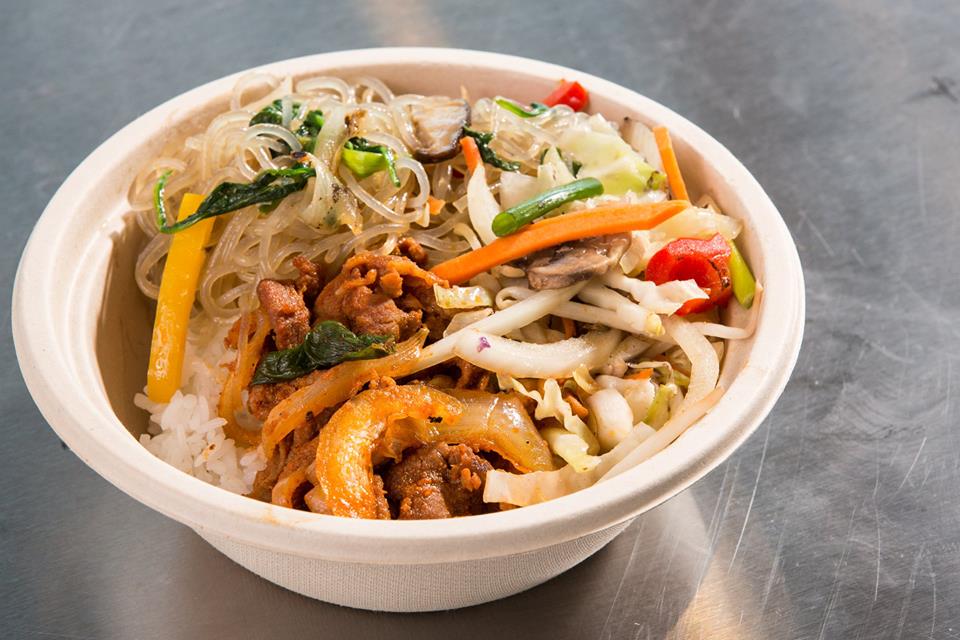 it finishes with its own unique flavor. Zak was thrilled to find out they also had various flavors of infused aloe drinks.
What caught our eye: The assembly line where all the customization happens is a sight to see. Bins of steaming hot rice — brown, white, and the slightly red fried kimchi, start off the rows of colorful toppings. The smell of the meat searing on the grill mixes well with the fresh scent of stir-fried salsa, Korean-style pickled vegetables and other toppings inspired by Chicago-style cuisine, such as their homemade giardiniera. Listening to the staff list the ingredients in their sauces is enough to make your stomach rumble.
We'll be back because: Overall, a meal at KorFusion is an easy way to break up a routine, let's-order-takeout evening. It's also a great place to pick up a quick bite to eat during a lunch break. Their almost infinite number of parings gives you the option of combining sweet, spicy and savory, all while staying true to the longstanding traditions of your favorite Korean recipes.