First Look review: Brunch, bottomless mimosas and plenty of laughs at Second City's new "Sunday Bloody Mary Sunday" show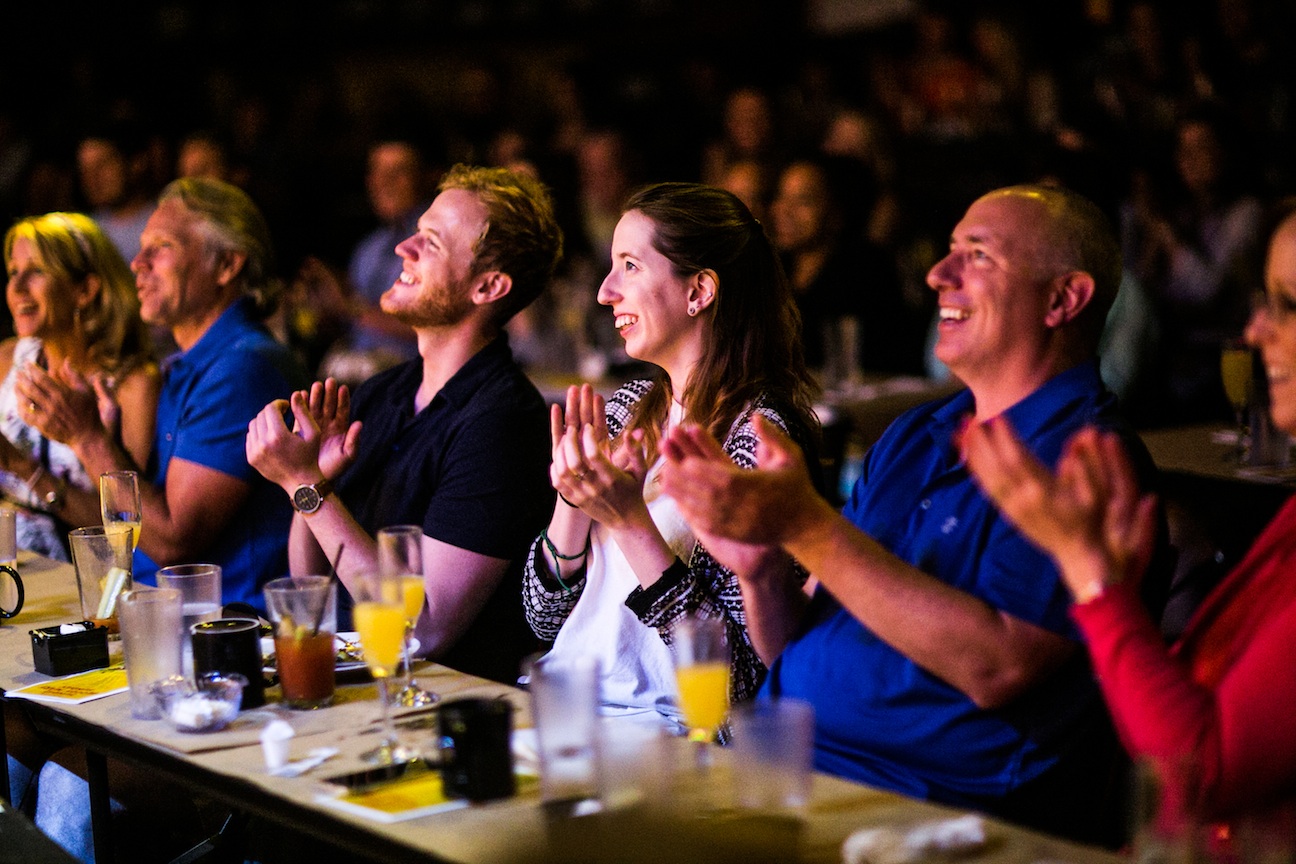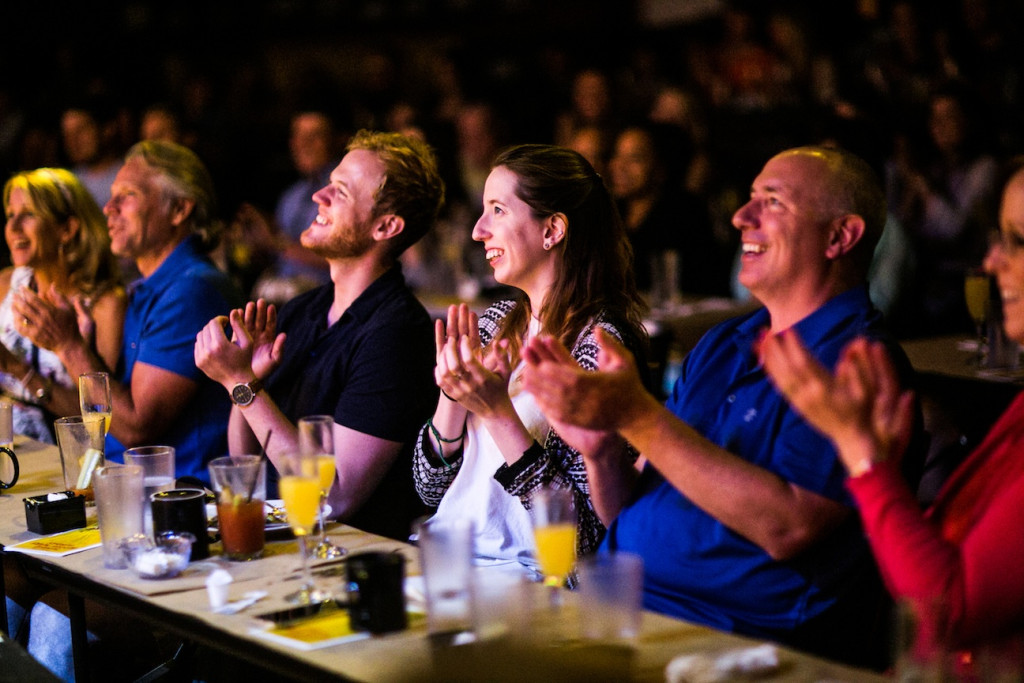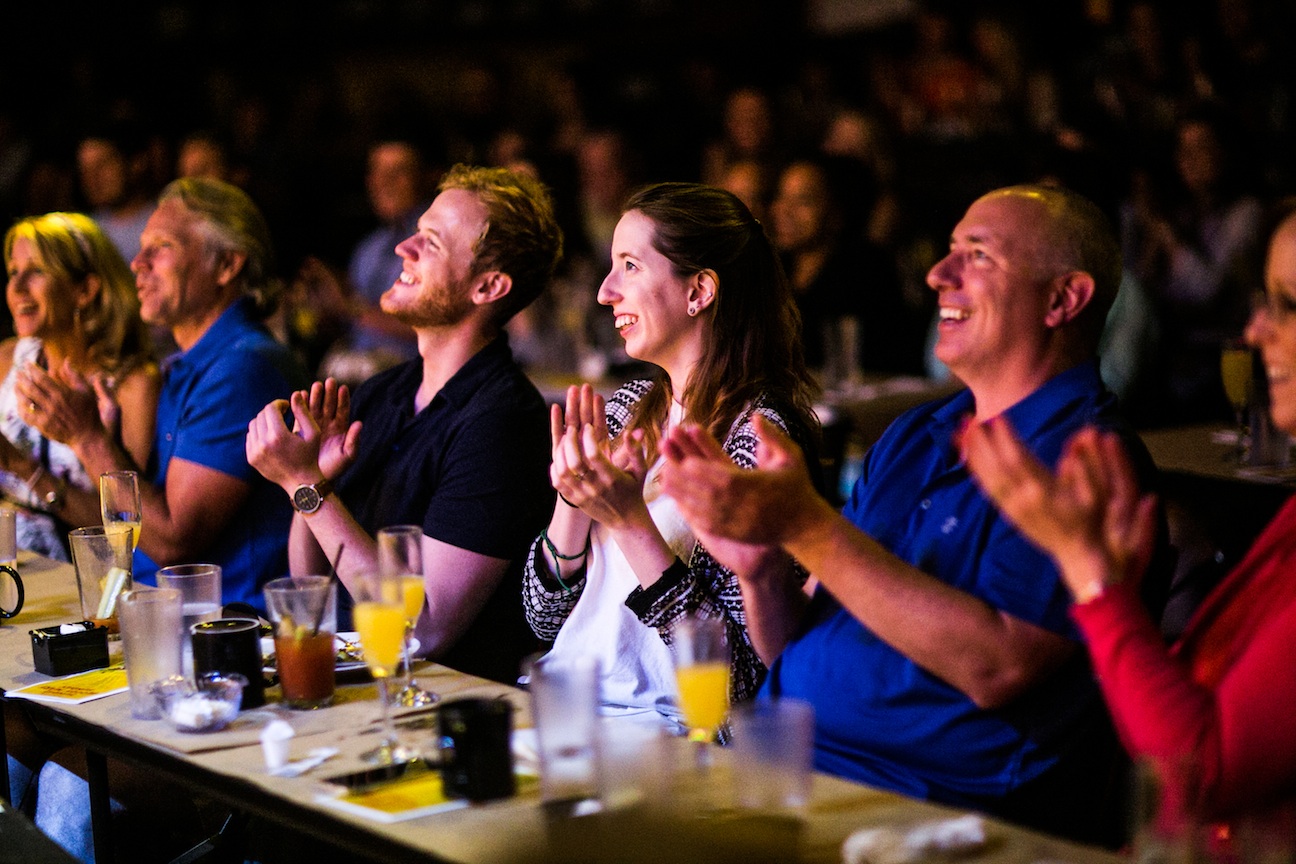 By Matthew Barbuscio
Photos by Kirsten Miccoli
Over the past 50 years, Second City has served as the premiere improv and sketch comedy theater in the country, churning out hall-of-fame comedic talent like Bill Murray, John Candy, Tina Fey and Steve Carrell. Last weekend, I had the opportunity to visit the Second City troupe for its latest show, the Sunday Bloody Mary Sunday brunch at UP Comedy Club.
Upon reaching the third-floor home of UP, I found a bright and tantalizing Sunday brunch set up for the guests, stocked with fresh fruits, cinnamon rolls, creamy eggs and sizzling bacon. Right when I thought my stomach couldn't get any wider, I came across something that few witness in a lifetime: a chicken and waffles section. Yes, a whole section. Not just a little plate or pan, but a man who dedicated a Sunday morning to his own kind of performance — making great chicken and waffles with caramelized apples on top.
The buffet was all-you-can-eat, and the mimosas were bottomless. The only downside was that I was seated before I could promptly reverse course back toward more waffles. I was not the only one pleasantly surprised by the tantalizing spread.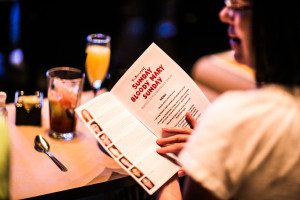 Inside the theatre, tables were set with champagne glasses, coffee mugs and white tablecloths. After everyone had been seated and had their fill of brunch, the show started.
Second City never ceases to impress in all levels of their programming. The show was fast-paced and funny from start to finish, covering everything from bits about old Southern women waiting to meet a sexy minister to random yet charming marriage proposals and a lot of Taylor Swift. With the mimosas and bloody Marys flowing all morning long, it made for an even more lively and engaged audience than usual.
With a mix of traditional improvised games and new, inventive sketch bits, the Sunday Bloody Mary Sunday show was a great and unique way to spend a weekend morning. And don't get me started again on the chicken and waffles.
The Sunday Bloody Mary Sunday brunch happens every Sunday at 11 a.m., with the show following at 11:45 a.m. Visit www.UpComedyClub.com for ticket information.