First Look review: Kokandy Productions' "Loving Repeating" is a fun, lighthearted look at the life of poet Gertrude Stein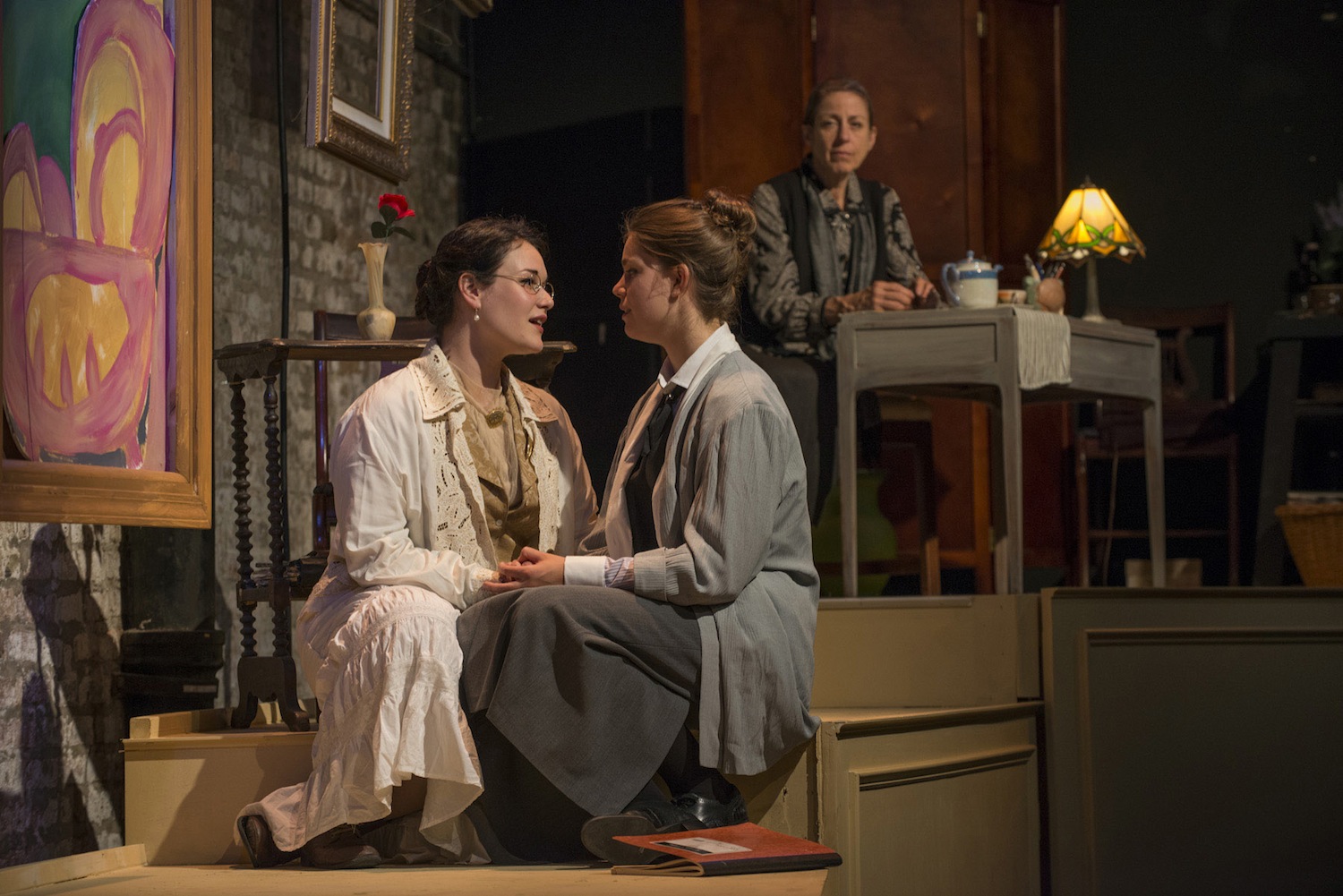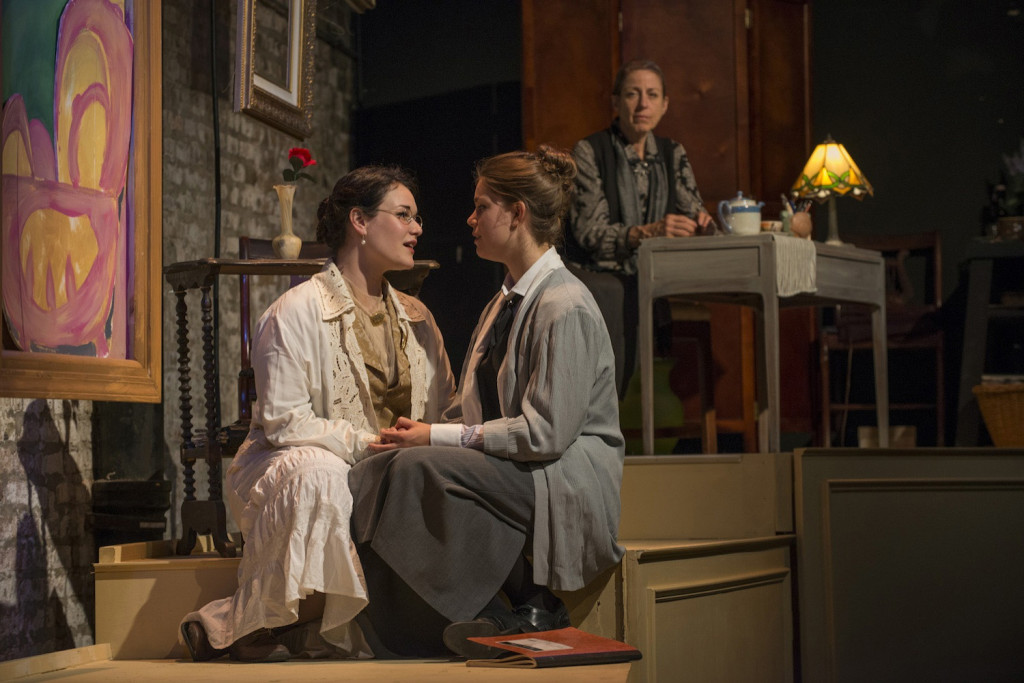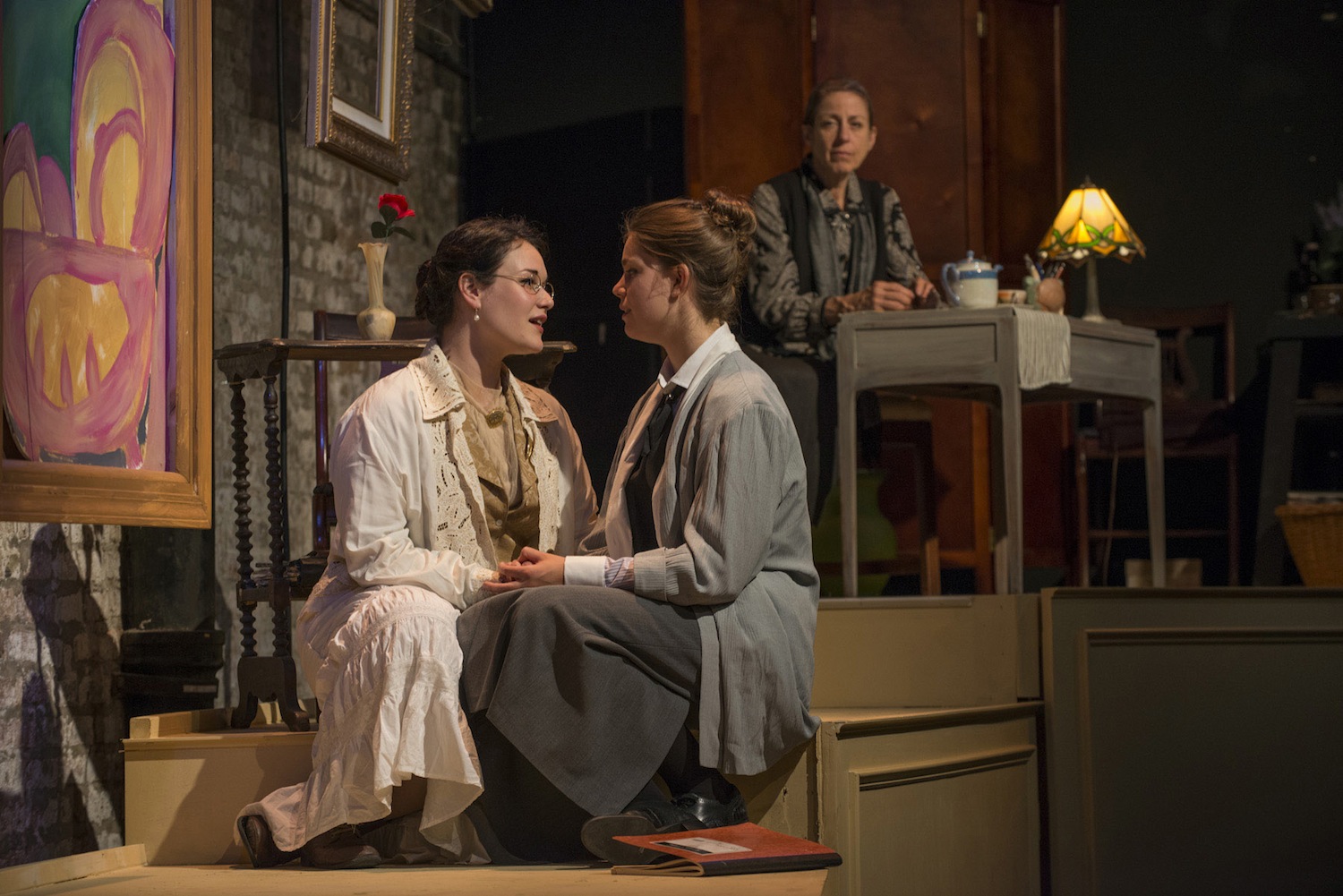 By Allyssa Campbell-Sawyer
Playing at: Theater Wit, 1229 W. Belmont through Aug. 30. www.TheaterWit.com
Basic storyline: Loving Repeating is a musical play about the life and work of 20th century poet Gertrude Stein. Using Stein's own writing as the script and lyrics for the show, it follows Stein from the beginning of her career to the end of her life, playfully documenting her best work and decades-long romance with life partner Alice B. Toklas. The play is narrated by an elderly Stein reflecting back on her life, with a younger Stein on stage to bring the narration to life.
What stood out: The show is almost entirely sung, with very little dialogue during scenes of action. Most of the spoken words of the play are narrated by the older Stein. Actress Caron Burns brings a sense of humor and relatability to a poet who, as shown by the play, had an interesting perspective to say the least.
Despite the lack of dialogue, the show is still a wonder to watch and listen to. The actors perform on ground level with the audience, which allows them to engage with spectators on a level that most theatre productions cannot with elevated stages. Furthermore, you really get the sense the performers want to do nothing more than entertain you.
The most endearing part about the play is the love story between Stein and Toklas. It's refreshing to see a loving portrayal of same-sex romance that isn't a caricature. Not to mention, it's sweet to watch their love endure for most of Stein's life, thus the play. The romance is truly the heart of the story.
Final thoughts: The best way to truly enjoy this production is to do a little research on Stein beforehand. Because the show uses her work as the screenplay, most of the songs, plot development and jokes make some sort of reference to Stein's life or work without much explanation. The show as a whole is not a grand biography of Gertrude Stein with plot points that flow together, but more of a highlight reel of her best moments. Nonetheless, if you can ignore all of that, you will be thoroughly entertained by the music and humor of Loving Repeating.