First Look review: Shattered Globe Theatre expertly handles the comedic and emotional balance of Tennessee Williams' "The Rose Tattoo"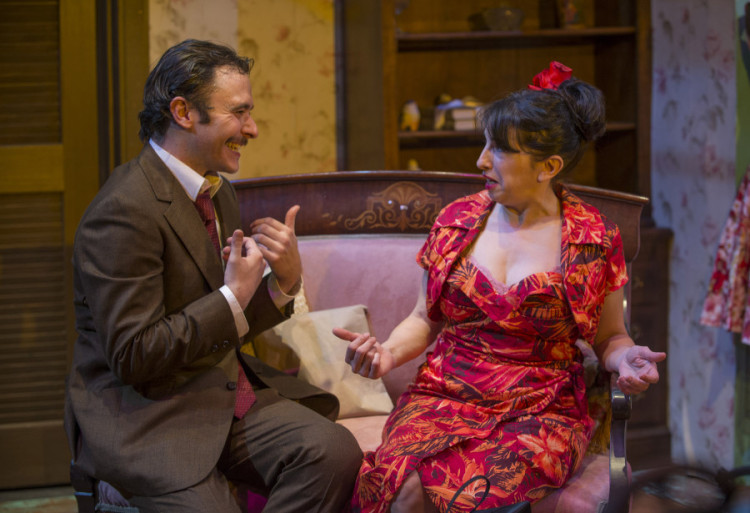 By Maddy Bourque
Playing at: Theater Wit, 1229 W. Belmont Ave., through Feb. 28. www.TheaterWit.org
History: Prior to its 1951 opening on Broadway, where it received four Tony Awards, The Rose Tattoo originally premiered in Chicago in 1950. The Shattered Globe Theatre is familiar with adapting the work of Tennessee Williams, continuing its 24th season with the unique charm and optimistic production of this classic.
Basic storyline: The Rose Tattoo follows the Delle Rose family in its struggles living an Italian-American town off Louisiana's Gulf Coast in 1951.
Blurring the genres of tragedy and comedy, The Rose Tattoo juxtaposes themes such as death and grief with youthful romance and eroticism. In its careful delivery of these elements, the folks at Shattered Globe Theatre conquer the challenge of a large cast and offer a dynamic performance focused on a family's relationship with their troubled and intertwined village.
What stood out: The authentic portrayal of Sicilian culture added both emotional depth and comedic relief to the play's tragic plot. The cast executed the intimate details of their individual characters while managing to reveal a profound reflection of an entire cultural era.
Final thoughts: The Rose Tattoo touches deeply on relationships between both individuals and societies. The precise portrayal of passionate widow Serafina Delle Rose and her family provides an artistic depiction that is both culturally specific and universally human.