First Look review: Griffin Theatre's version of "Ragtime" is a seriously unserious story of race and class in turn-of-the-century America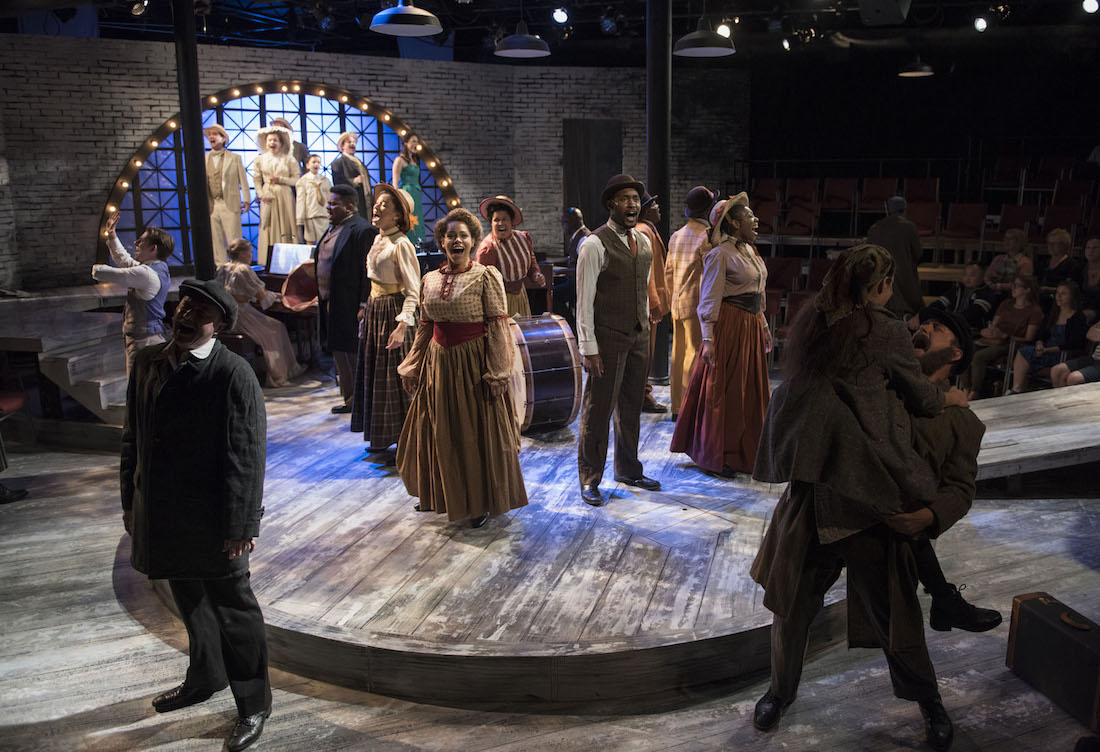 Your ads will be inserted here by
Easy Ads.
Please go to the plugin admin page to set up your ad code.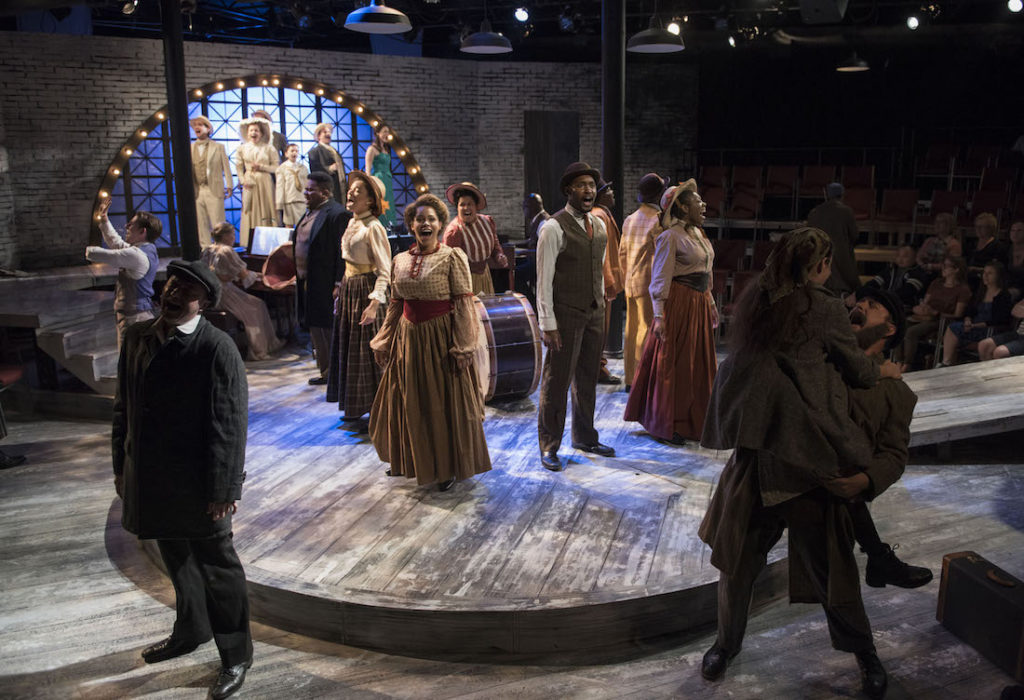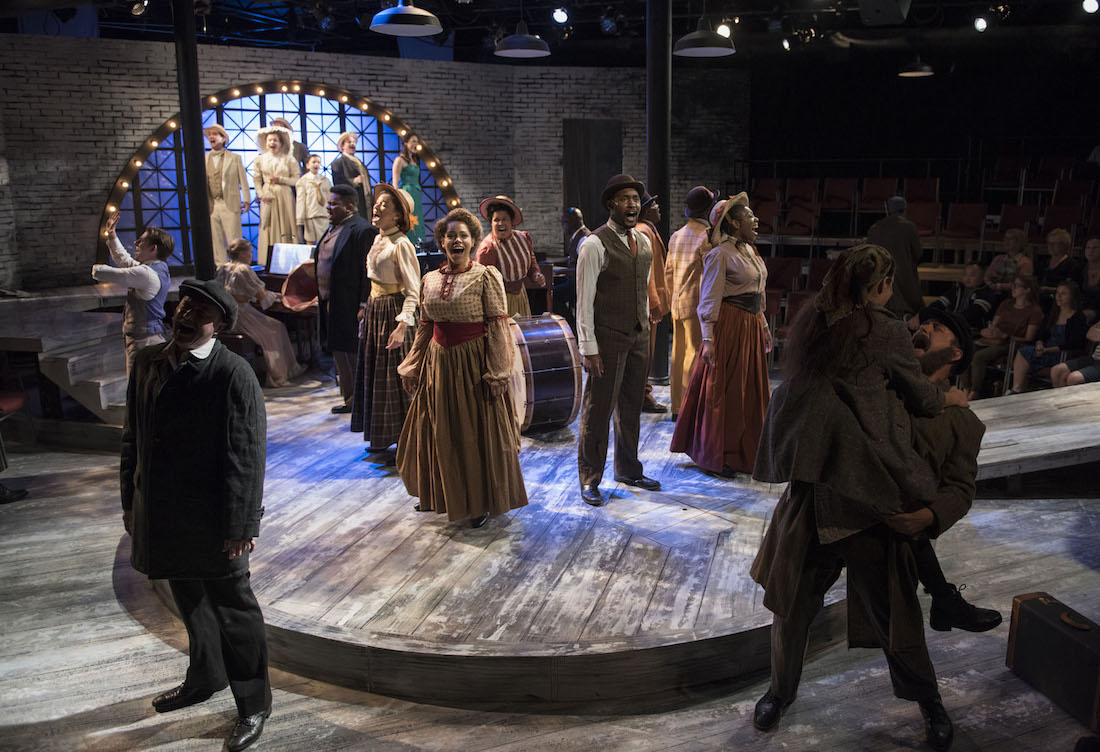 By Zak Buczinsky
Playing at: The Den Theatre, 1333 N. Milwaukee Ave. in Wicker Park through July 22. Tickets are available at www.GriffinTheatre.com
Overview: On principle, I tend to mistrust musicals. It's true I have been known to enjoy Sondheim, and I am ashamed to admit that I will always have a special place in my heart for Cats, but generally I keep my distance from spontaneous bursts of song onstage. I have always seen musicals as an unserious side of theatre that is, at best, a nonsensical ride into absurdity and, at worst, a trivializing romp of gaiety with a predestined happy ending, so it was with a worried mind that I went to see Ragtime, a musical about race, gender and immigration in the early 1900s. However, the Griffin Theatre's Ragtime surprised me, and I went home both pleased and puzzled by this enigmatic show.
Basic storyline: Based on the novel by E.L. Doctorow, this Tony Award-winning musical follows the life of a wealthy white family in New York at the turn of the century. When the mother of the family takes in a severely depressed young black woman and her baby, the family's world is turned on its head as they plummet into the injustices of their time, befriending immigrants, fighting with socialists and negotiating with terrorists.
What stood out: Overall, Ragtime left me feeling puzzled. The show took on some serious and timely issues, which, although not purposefully treated lightly, felt somewhat trivial in the musical genre. However, the production seemed almost sarcastically aware of the trivializing effect that the spontaneous song and dance had on the subject matter. The opening musical number, "Ragtime," assumed an ironic tone by juxtaposing the excessive glee of a My Fair Lady-esque musical with the racial disparity of the time. The song began by discussing the general joy of the wealthy on a summer day, but came to a cynical climax when the wealthy white folk happily belted the line, "And there were no negroes!"
Your ads will be inserted here by
Easy Ads.
Please go to the plugin admin page to set up your ad code.
In some ways, Ragtime stayed true the musical genre with its relatively happy and feel-good ending, but in keeping with an ironic undertone, the "happy" ending of the play was only such for the white characters, which seems to point to a rather dark comment on both musical theatre and race relations in America.
Aside from the puzzling tone and dark commentary, this performance was technically brilliant. Whether you like musicals or not, it would be impossible not to admit that the stage direction of Ragtime was something close to genius. With a miniscule stage that managed to hold two to three pianos at a time, the 20 performers were fabulously choreographed, performing complex numbers that were so close to the audience I had to tuck my feet under my chair once or twice for fear of tripping the actors. And of course, the music was incredible. In particular it was the voice of Katherine Thomas, who played Sarah, which absolutely stole the show with its power and emotion.
Final thoughts: With the period dress and flashy musical numbers, my cynical side tried its best to curse this production, but I think it was the strange way that this performance managed to turn the inherent silliness of musicals to its advantage that made me fall for it. By making the point that this very white, upper middle-class genre is a fairly ironic way in which to discuss matters of race, immigration and gender in American history, Ragtime did something I have never seen a musical do before — it called out its own unseriousness to say something very serious.
Your ads will be inserted here by
Easy Ads.
Please go to the plugin admin page to set up your ad code.