Inside Scoop: New Roots Pizza location, Wired Fridays, theatre openings and the "Pop Art Design" exhibit at the MCA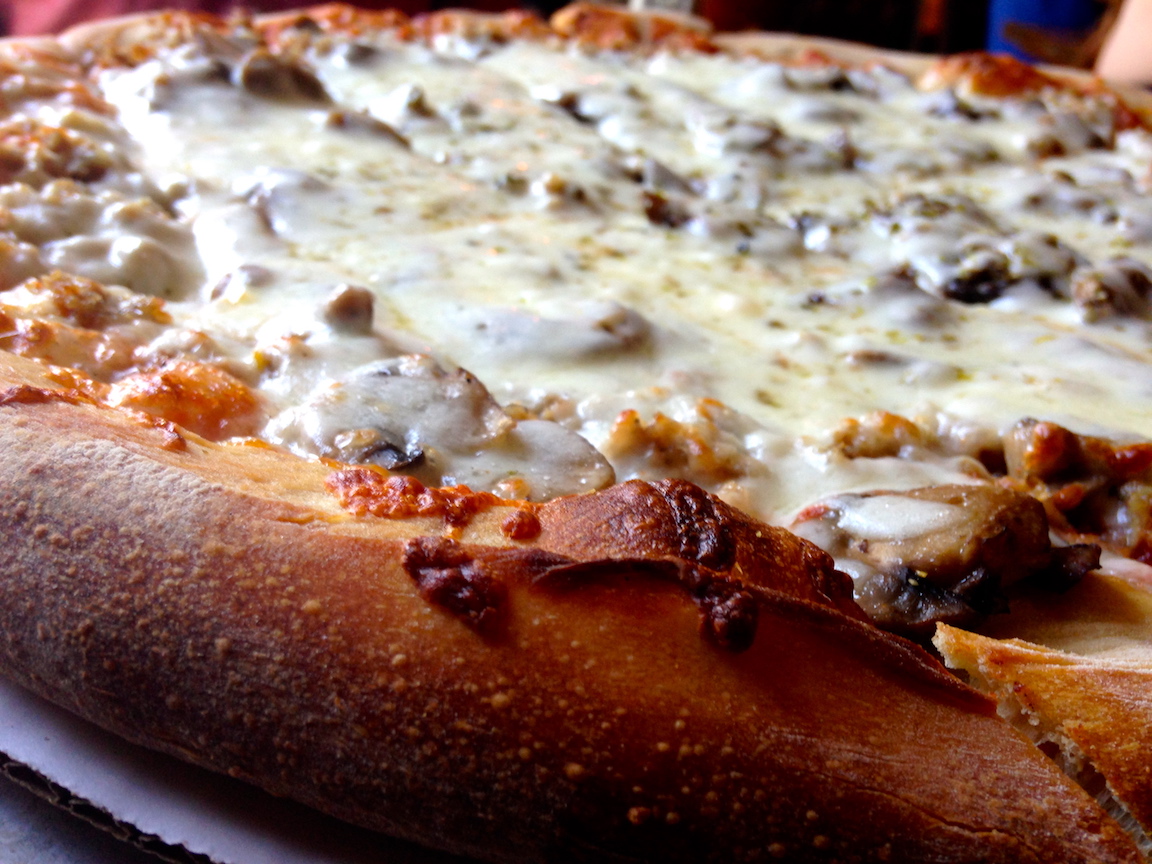 Your ads will be inserted here by
Easy Ads.
Please go to the plugin admin page to set up your ad code.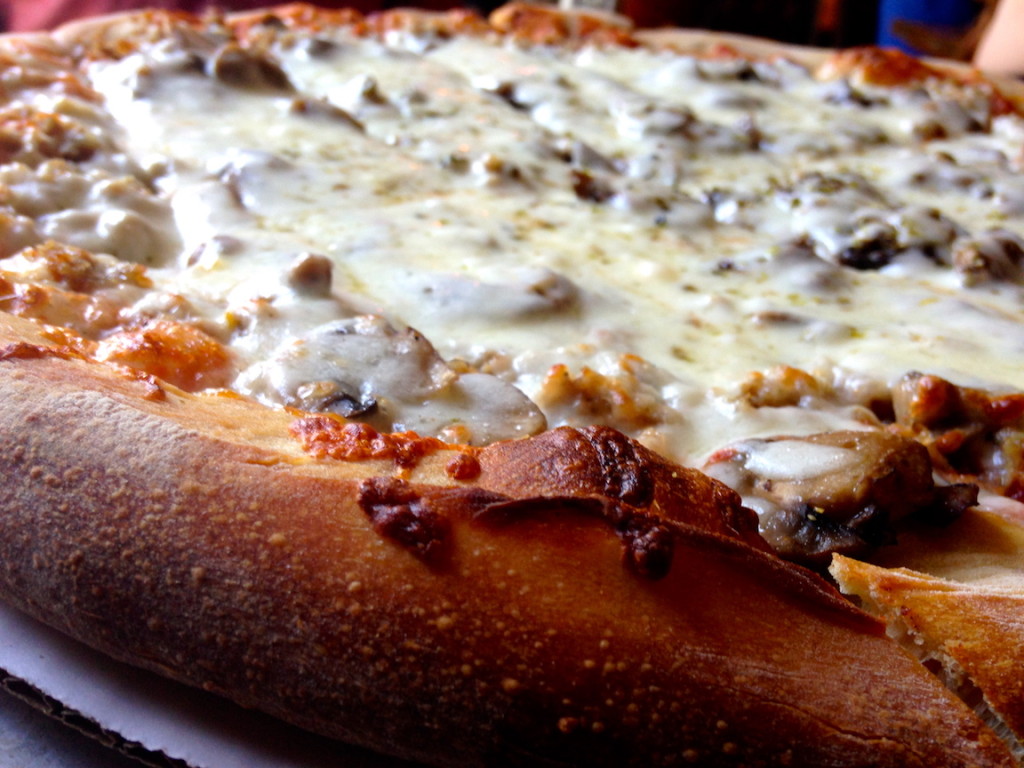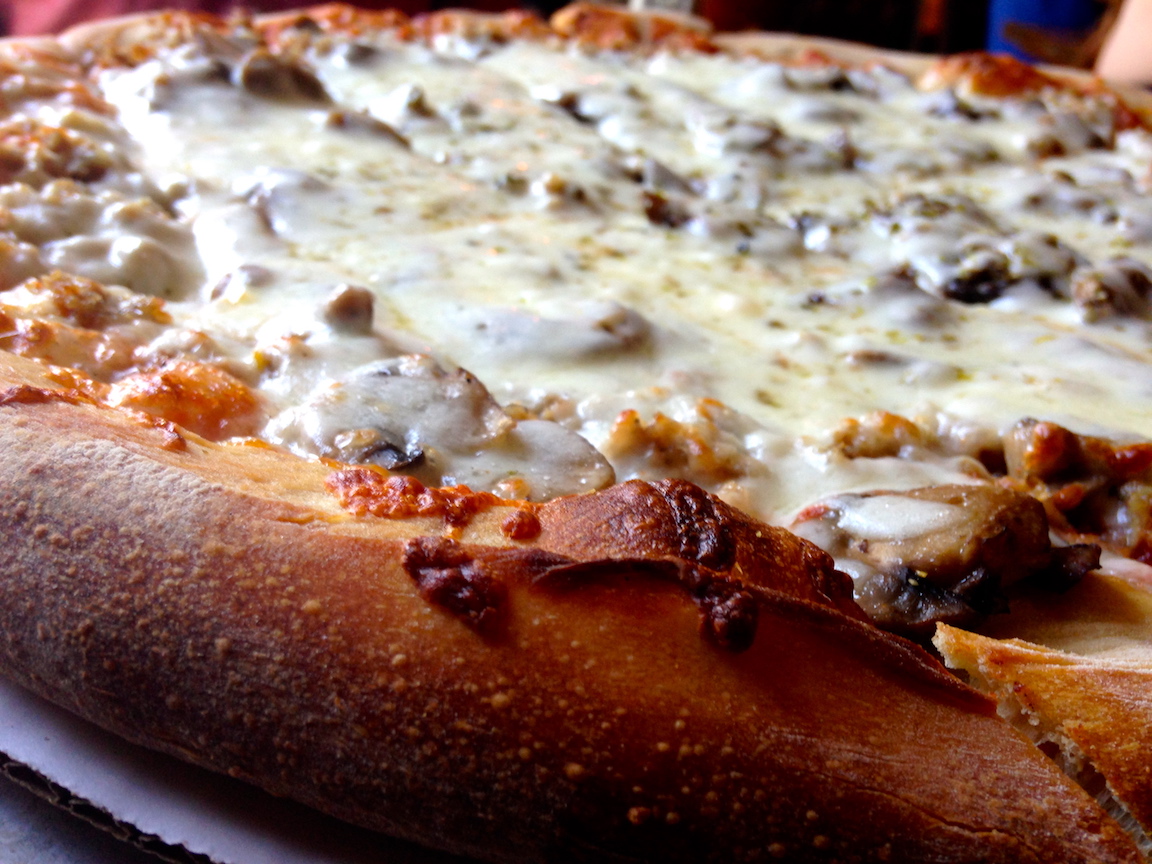 Learn what's hot and what's happening in Chicago this winter
Roots Handmade Pizza adds Lincoln Square location
The folks behind the Fifty/50 Restaurant Group opened their second location of Roots Handmade Pizza in December at 2200 W. Lawrence Ave in Lincoln Square.
The Roots location in Lincoln Square (the original is in West Town at 1924 W. Chicago Ave.) is open Sunday-Friday from 11 a.m.-2 a.m. and on Saturday from 11 a.m.- 3 a.m. Delivery and carryout will begin soon.
In addition to the two Roots locations, the restaurant group also includes The Fifty/50, Homestead On The Roof, two West Town Bakery locations and The Berkshire Room. The group's eighth location — and sixth unique concept — called The Sixth will be a cocktail bar opening at a later date next door to the Roots in Lincoln Square.
Roots specializes in Quad Cities-style malt crust pizza, and their popular "chef's series" pizzas include such ingredients as duck sausage, pulled pork and chorizo chili cheese curds.
The Lincoln Square location will continue the wonderful Roots' tradition of focusing on Midwestern craft beer — 22 draft beer lines and 100 bottles and cans in all.
For more information, visit www.RootsPizza.com
New Sunday brunch prix fixe at Osteria La Madia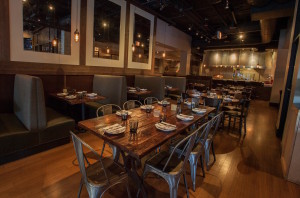 Osteria La Madia, located in River North, offers an Italian brunch menu every Sunday from 10:30 a.m.-2:30 p.m. Chef/proprietor Jonathan Fox has now added a $22 prix-fixe option, which includes the choice of any antipasti, any brunch entree or wood-fired pizza, and a flute of prosecco or bellini. With that, each table receives a basket of mini-donuts from sister restaurant, Firecakes.
Osteria La Madia is located at 59 W. Grand Ave. www.OsteriaLaMadia.com
Pop Art Design at the Museum of Contemporary Art through March 27
Brash, colorful and playful, Pop Art is widely regarded as the most significant artistic movement since 1945. The spirit of Pop Art not only manifested itself in Andy Warhol's paintings of celebrities and Campbell's soup cans, it also influenced the look of chairs, sofas,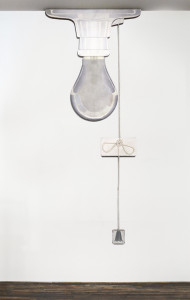 lamps, and even architecture. Pop Art Design, an exhibition organized by the Vitra Design Museum, pairs iconic design objects with artworks to show the cross-pollination between these creative worlds. The Chicago presentation of Pop Art Design runs from Dec. 19, 2015-March 27, 2016.
In Pop Art Design, works by artists such as Andy Warhol, Roy Lichtenstein, Claes Oldenburg and Mel Ramos are shown alongside design objects by Charles Eames, George Nelson, Achille Castiglioni and Verner Panton to show how design was an equal dialogue partner for Pop Art, and in some cases, the lead impetus. At the same time, it demonstrates that many everyday objects and the radical design of the 1960s were serious facets of the Pop movement, shaping a new sense of cultural identity with a focus on celebrity, mass consumer production and the expanding industries of advertising, television, radio and print media.
Pop Art Design unites over 150 works, some of them artworks and some design objects, along with numerous photographs, documents, films and texts.
Mounted alongside the major exhibition Pop Art Design, the MCA presents a companion show, The Street, the Store, and the Silver Screen: Pop Art from the MCA Collection to celebrate the MCA's collection of seminal works of Pop Art.
Your ads will be inserted here by
Easy Ads.
Please go to the plugin admin page to set up your ad code.
The Museum of Contemporary Art is located at 220 E. Chicago Ave. www.MCAChicago.org
Wired Fridays to electrify the Chicago Cultural Center this winter and spring
Wired Fridays amplifies lunch break this winter and spring as the free mid-day dance party continues the first and third Fridays of the month from Jan. 15-May 20, 2016. From noon-1 p.m. in Randolph Square at the Chicago Cultural Center (78 E. Washington), renowned DJs and up-and-coming club stars like Ron Trent, Jarvi, Scott Silz and Mia Wallace will spin their music and set the mood to body-moving beats.
All Wired Fridays events are free and open to the public. For more information on this or any of the year-round free programming presented at the Chicago Cultural Center and other venues, visit www.ChicagoCulturalCenter.org and www.CityOfChicago.org/dcase.
Juicebox family music series returns to Chicago venues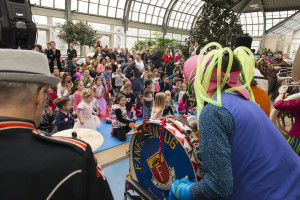 The popular Juicebox family music series hosted by the Department of Cultural Affairs and Special Events will return to the Chicago Cultural Center (78 E. Washington St.), the Garfield Park Conservatory (300 N. Central Park Ave.) and other select Chicago venues beginning Feb. 18.
With its engaging music and dance performances in a kid-friendly setting, the free admission Juicebox programs are geared toward the stroller set and enjoyable for the whole family. Children will experience a diverse range of artistic and educational presentations, with hosts regularly inviting youngsters to move, dance and otherwise interact with performers.
Except where otherwise noted, the series is scheduled for 11-11:45 a.m. on the first and third Fridays and Saturdays of each month through May.
For a full schedule of events, visit www.ChicagoCulturalCenter.org and www.CityOfChicago.org/dcase.
27th annual Rhino Theatre Festival
The 27th annual Rhinoceros Theatre Festival, Chicago's longest-running fringe fest brought to you by Curious Theatre Branch, opens on Saturday, Jan. 16 and runs Thursdays through Tuesdays through Sunday, Feb. 28. All events, including performances, plays, panels and concerts, take place at Prop Theatre (3502 N. Elston). Admission for all events is $15 or pay-what-you-can at the door; advance $12 tickets are available at www.RhinoFest.com
Schoolhouse Rock Live! opens Feb. 26
The Emerald City Theatre continues its 2015-2016 "Season of Discovery" at the Apollo Theater in Lincoln Park with Schoolhouse Rock Live!, directed by Morgan Ashley Madison.
Through unforgettable songs such as "Just a Bill" and "Conjunction Junction," a nervous schoolteacher must discover how to charm his students through imagination and music on the first day of class. Based on the entertaining and educational Emmy Award-winning animated series, Schoolhouse Rock Live! brings the treasured Saturday-morning melodies of the '70s back in a hip new way.
Schoolhouse Rock Live! opens Feb. 26 at the Apollo Theater (2540 N. Lincoln Ave.). Visit www.EmeraldCityTheatre.com for show schedule. Ticket prices start at $15.
Men are from Mars — Women are from Venus Live! returns to the Broadway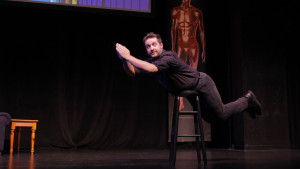 Playhouse at Water Tower Place Feb. 9-21
Broadway in Chicago announces the return of Men are from Mars — Women are from Venus Live! The one-man fusion of theatre and stand-up starting Peter Story is a light-hearted theatrical comedy based on the New York Times' No. 1 best-selling book of the last decade by John Gray.
Broadway in Chicago is bringing it back by popular demand to play the Broadway Playhouse at Water Tower Place (175 E. Chestnut) Feb. 9-21. Moving swiftly through a series of vignettes, the show covers everything from dating and marriage to the bedroom.
Visit www.BroadwayInChicago.com for ticket information.
Your ads will be inserted here by
Easy Ads.
Please go to the plugin admin page to set up your ad code.