Here's Hyde Park: Three University of Chicago students break down the best of this famous south side neighborhood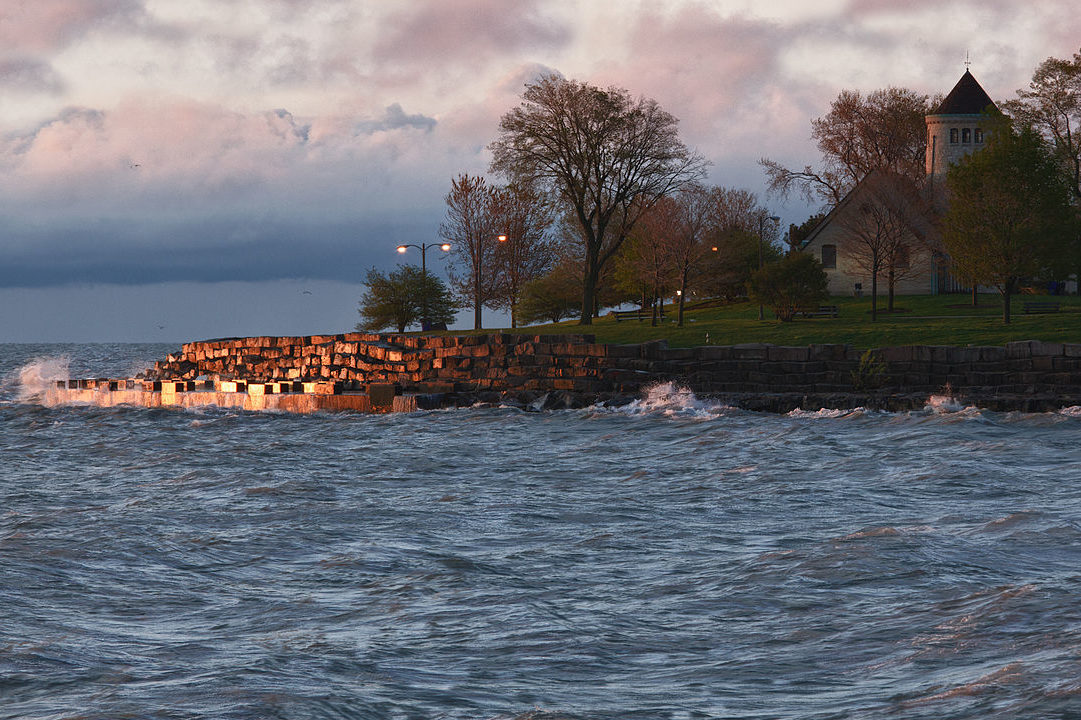 By Jeremy Lindenfeld, Brooke Nagler and Jonathan Mandel
Valois
When you walk into Valois, you might be tempted to believe that you've stepped into a time capsule. One expects to see Jack Kerouac and Muddy Waters hunched among the infinite array of tables. There's certainly some sort of magic going on behind the scenes at this old-school cafeteria: In the minute between placing your order at one end of the counter, and paying at the other end of the counter, they're somehow able to cook all the food you could possibly want and pile it high on your tray. Omelettes, steak, pancakes, sandwiches — they serve it all, from 5:30 a.m.-10 p.m. every day of the week. The staff isn't made up of university students or locals trying to make some tip money: They're adults in their 40s and 50s who have been working there for decades, and aren't going anywhere any time soon. Valois is as affordable as it gets, and it welcomes a true cross-section of the local community at any given time. From its walls painted with scenes of Hyde Park to its menu of President Obama's favorites — it's his breakfast spot of choice — Valois is a heavenly bite steeped in the history of Hyde Park. 1518 E. 53rd. ValoisRestaurant.com
Salonica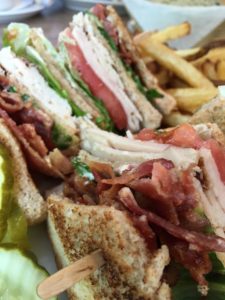 Monk's is to Seinfeld and Central Perk is to Friends as Salonica is to Hyde Park: the local diner that makes everybody want to become a regular. Occupying a niche between classic diner and Greek restaurant, Salonica's menu runs the gamut from tasty breakfast food and burgers to well-prepared Greek recipes. Its decor reflects this niche as well, bringing together old model hot rods with classical arches and tasteful plants hovering above each booth. The staff is friendly, the service is fast and the seating is comfy and intimate. On Saturday evenings, a harpist performs in an alcove of the restaurant, which is simultaneously charming and a little bit eerie, but impressive nonetheless. Tucked into the brick apartments and Victorian townhouses of Hyde Park, Salonica is a cozy diner with excellent food. 1440 E. 57th.
When the weather is nice, there may not be a nicer park in Chicago than Promontory Point — and it boasts one of the most stunning views of the downtown skyline

Promontory Point
When the weather is nice, there may not be a nicer park in Chicago than Promontory Point. Just a few minutes' stroll from 57th Street Beach in one direction and the commercial area of Hyde Park in another, the Point has been a Hyde Park favorite escape from the city for decades. But the city isn't completely shrugged away when one enters the lush greenery of the Point. To the north is one of the most stunning views of the downtown skyline that one can find. Although the picnic tables and fire pits come alive in the carefree heat of summer, the views of the city and the lake remain equally stunning all year long. 5491 S. Shore Dr. ChicagoParkDistrict.com
Seminary Co-op Bookstore
The Sem Co-op is about as close as one can get to the perfect ideal of an independent bookstore. Since 1961, this member-owned cooperative has not only boasted an endless collection of texts, but also hosted an unbelievable number of impressive writer talks. Saul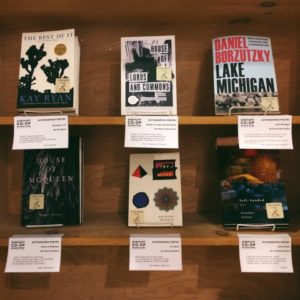 Bellow, they're keen to remind you, was a member of the co-op back in the day. At the entrance are tables curated with contemporary publications and some window seats so you can immediately dive into your new books. Once you get beyond the entrance, the store becomes an infinite repository of knowledge, with sections devoted to Marxist criticism, Latin American literature, classic fiction — pretty much anything that could spark one's intellectual curiosity, as far as the eye can see. The only thing more impressive than their collection of books is the staff's seemingly encyclopedic knowledge of it. I once selected a copy of Dostoevsky's Crime and Punishment from the multiple editions they had available, purely based on its price and font size. When I got to the register, the cashier applauded my choice, informing me that I had picked one of the better of the many translations they had available. How many translations of Russian literature that woman has read, we may never know. But one thing for sure: The Sem Co-op is absolutely worth a browse. Adjacent to the Sem Co-op, you'll find the trendy Plein Air Cafe (so trendy that they have sparkling tap water on offer) and Frank Lloyd Wright's legendary Robie House, which each make for fantastic pit stops. 5751 S. Woodlawn. SemCoop.com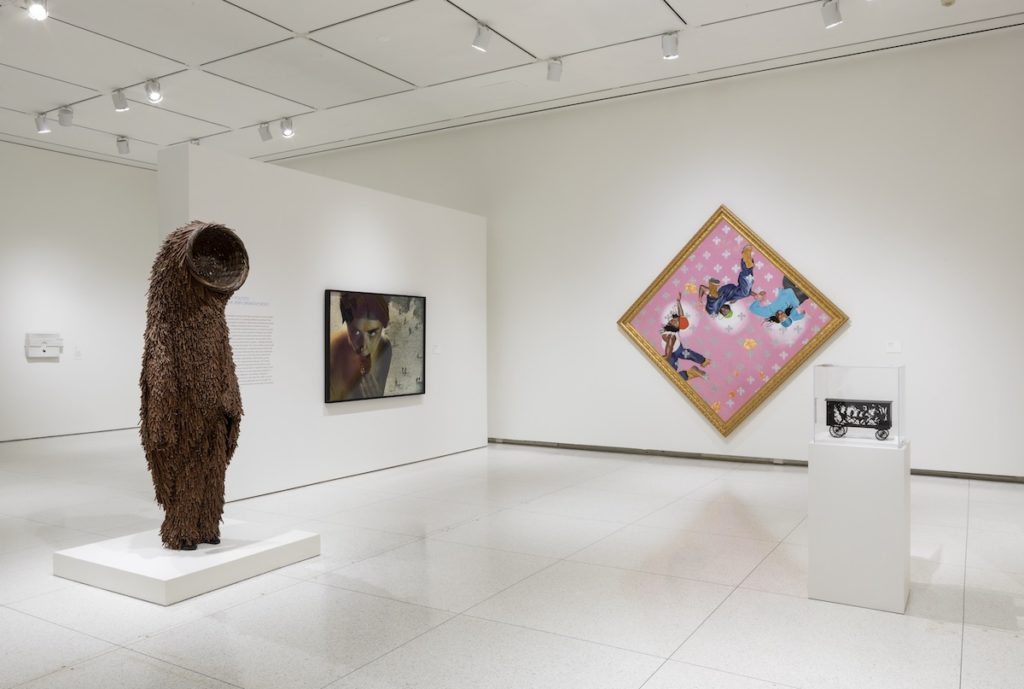 Smart Museum of Art
In a city with no shortage of big, high-quality museums, it's easy to overlook the little guys. But the Smart Museum of Art isn't even that little: It boasts a variety of galleries, with a number of exhibitions on display at any given time. Located on the University of Chicago's campus, the Smart Museum has a collection that will impress lovers of all epochs of art. Compared to Chicago's better-known museum behemoths, the Smart Museum seems to have more range and flexibility when it comes to curating, so you're always bound to see something interesting. In addition, they have great family-oriented programming scheduled throughout the week. If you aren't satisfied when you leave the Smart, Chicago's premier non-collecting contemporary art museum, the Renaissance Society, is just a few blocks away. 5550 S. Greenwood Ave. SmartMuseum.UChicago.edu
— Jonathan Mandel
Arts Block
Right off of the green line, the Hyde Park Arts Center is a place to work, grab a bite to eat, and browse for some books. The center is located in the Washington Park neighborhood and currently consists of two spots, though there are plans to expand the center. There is the Currency Exchange Café, a spacious coffee and lunch place, serving meals like fish and grits, catfish sandwiches, tacos and breakfast foods. The café also has an alcove full of books and a downstairs area ideal for getting work done. Next door is the recently reopened Bing Books, selling an assortment of books on photography, art and design. It also hosts events like readings, board game nights and live music shows. In development as of this writing is the Green Line Arts Center, which will be a performance space. 301 E. Garfield Blvd. Arts.uchicago.edu/arts-public-life/arts-block
True North Café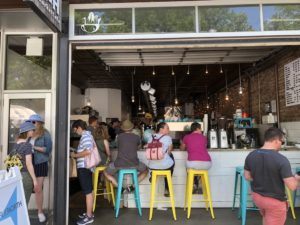 A few blocks east of the main University of Chicago campus, True North Café (formerly Zaleski & Horvath MarketCafé) sells some of the best sandwiches, salads and drinks in the area. Now under new owners, the café has a revamped menu with options like the Pig on a Pretzel (Ham, muenster and honey mustard) or The Fleegle (peanut butter + banana). It also sells more on-the-go choices like overnight oats, pastries and smoothies. 1323 E. 57th. TrueNorthChicago.com
Hyde Park Arts Center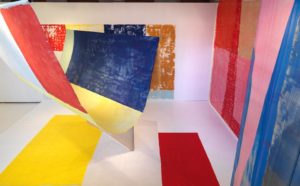 The Hyde Park Arts Center is an innovative hub for the arts; in its museum space it houses a variety of exhibits, and in its studio rooms it offers arts classes for children, teens and adults. Designed to cultivate artistic innovation for artists on any stage of their practice, the space has unveiled more than 20 exhibitions and held better than 200 events and programmed more than 200 classes. It is currently showing a number of exhibits, such as one titled Fugitive Narratives and another called Dorian Sylvain: Embedded. The center is a great space in which to spend a day, with coffee breaks available in Bridgeport Coffee next door. 5020 S. Cornell. HydeParkArt.org
Build Coffee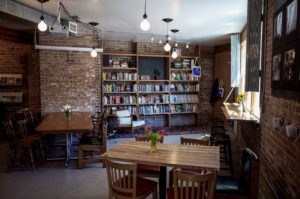 Located on the south side's Experimental Station, Build Coffee is a cozy place to grab a drink and work or read. It has a wall filled with books and a special section devoted to smaller-scale, amazingly unique zines. Build has tables for group work as well as couches for relaxing, plus its coffee menu features a killer s'mores hot chocolate. It also hosts a number of events like book talks, the City Bureau's Public Newsroom and open mics. 6100 S. Blackstone. BuildCoffee.org
Robust Coffee Lounge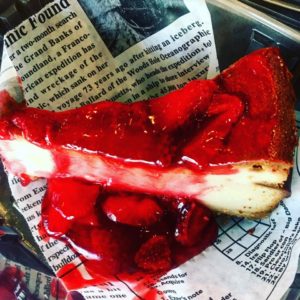 With a menu featuring killer smoothies — The Elvis or Banana Chai, for instance — Robust Coffee Lounge is a yummy spot to grab brunch and work for a while. Its menu is long and enticing and its seating large. The walls are decorated with an interesting assortment of artwork, giving it a funky vibe, featuring, among other pieces, newspaper clippings and license plates. 6300 S. Woodlawn. RobustCoffeeLounge.com
Compared to Chicago's better-known museum behemoths, the Smart Museum seems to have more range and flexibility when it comes to curating, so you're always bound to see something interesting.
Café 53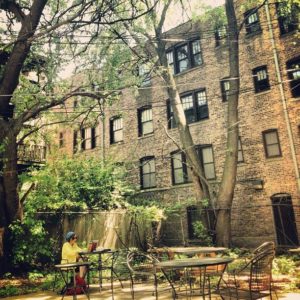 Café 53 is by far the best spot to grab some classic coffee drinks and food and chill for a while on 53rd street. Its menu features a great array of sandwiches, pastries and salads, as well as a whole section devoted to delicious vegan options like the vegan buffalo chicken sandwich or the vegan meatball sandwich. To help make hot summer days more bearable, don't forget their many flavors of ice scream. 1369E. 53rd. Café-53.com
— Brooke Nagler
Medici on 57th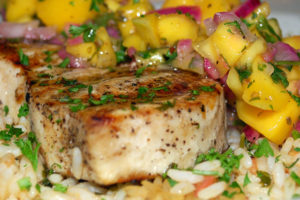 Medici, or "the Med" as it is affectionately referred to by its largest demographic (University of Chicago students), is a staple of the Hyde Park gastronomic community. With highlights that include a wide variety of pancake options, savory burgers and the impressively extensive dessert menu, Medici on 57th never fails to deliver on its reputation for delicious food. Because it is located nearby the University of Chicago campus, the atmosphere of the restaurant is always lively and filled with college students. 1327 E. 57th. Medici57.com
57th Street Books
Another south side gem located on 57th Street is this seminary co-op bookstore. Dating back to the early 1980s, this bookstore has long housed an extensive collection of various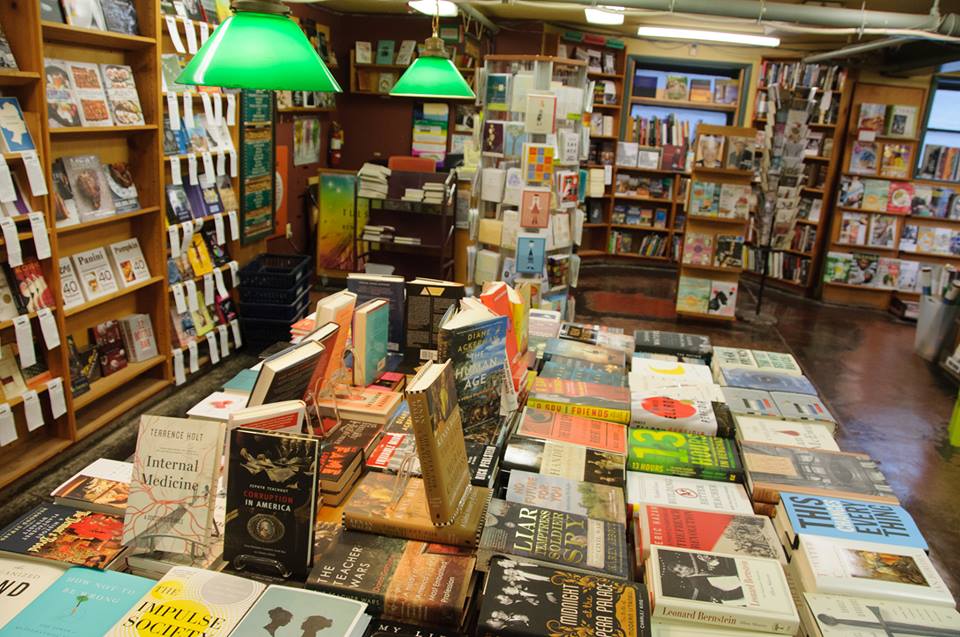 genres from scholarly literature to science fiction to cookbooks. One of the most amazing aspects of this quaint bookstore is its physical layout. From the outside, it appears comprised of one or two rooms, but once you enter, the true extent of this establishment is revealed. Arranged somewhat like a tunnel system, the bookstore worms its way incredibly deep into the building, providing the customer with the feeling of getting lost within the world of literature — a feeling that is echoed in the reading experience itself. The seminary co-op has grown over the years to include 53,000 members. This wildly large amount of people responsible for the bookstore give the institution a true sense of community. 1301 E. 57th. 57th.semcoop.com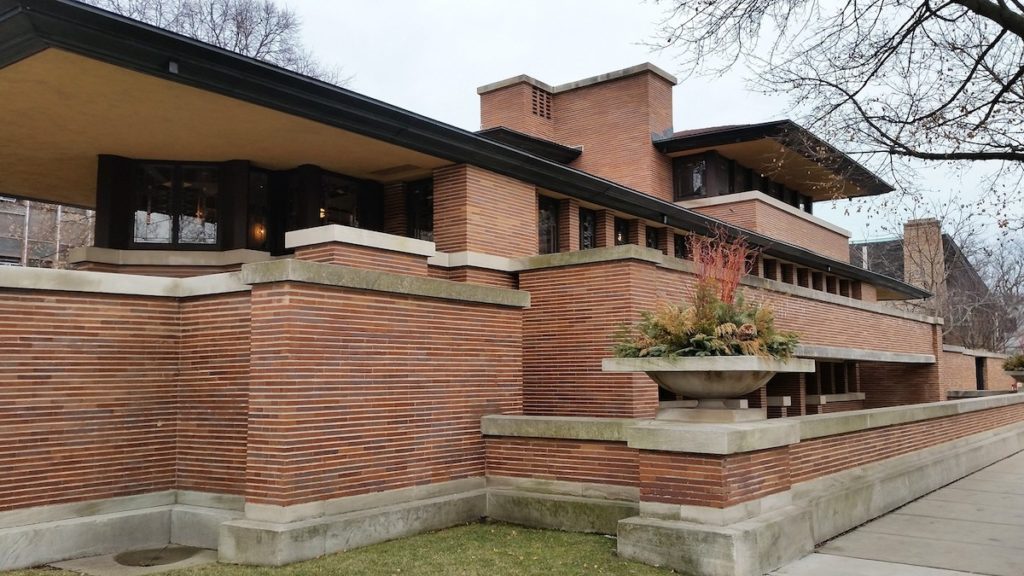 Robie House
Perhaps the most famous building in all of the south side of Chicago, Frank Lloyd Wright's prairie style Robie House is located just feet away from The University of Chicago's main quad. For those who appreciate influential architecture or historical landmarks, the Robie House is bound to satisfy. Dating back to 1909, this 13,000-square-foot example of the first uniquely American architectural style has long been touted as one of the must-see buildings in the greater Chicago area. Tours of the location are available Thursday-Monday at 10:30 a.m.-3 p.m. 5757 S. Woodlawn. FLWright.org
Midway Plaisance 
Commissioned in 1869, the Midway Plaisance, or the Midway, is one of Chicago's most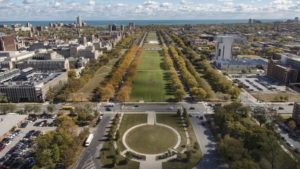 beautiful public parks. Totaling 83 acres, the Midway is home to various amenities including an ice-skating rink, many fields that can be used for a variety of purposes, and two gardens beautifully adorned with walkways that allow visitors to appreciate the flora surrounding them. Its eastern border is only a few minutes by foot to Chicago's amazing slice of Lake Michigan, so if you're out and about on a warm day, you could go to the shoreline and dip your toes in to cool off.
— Jeremy Lindenfeld