Fun in the sun: What's your expected highlight of the summer?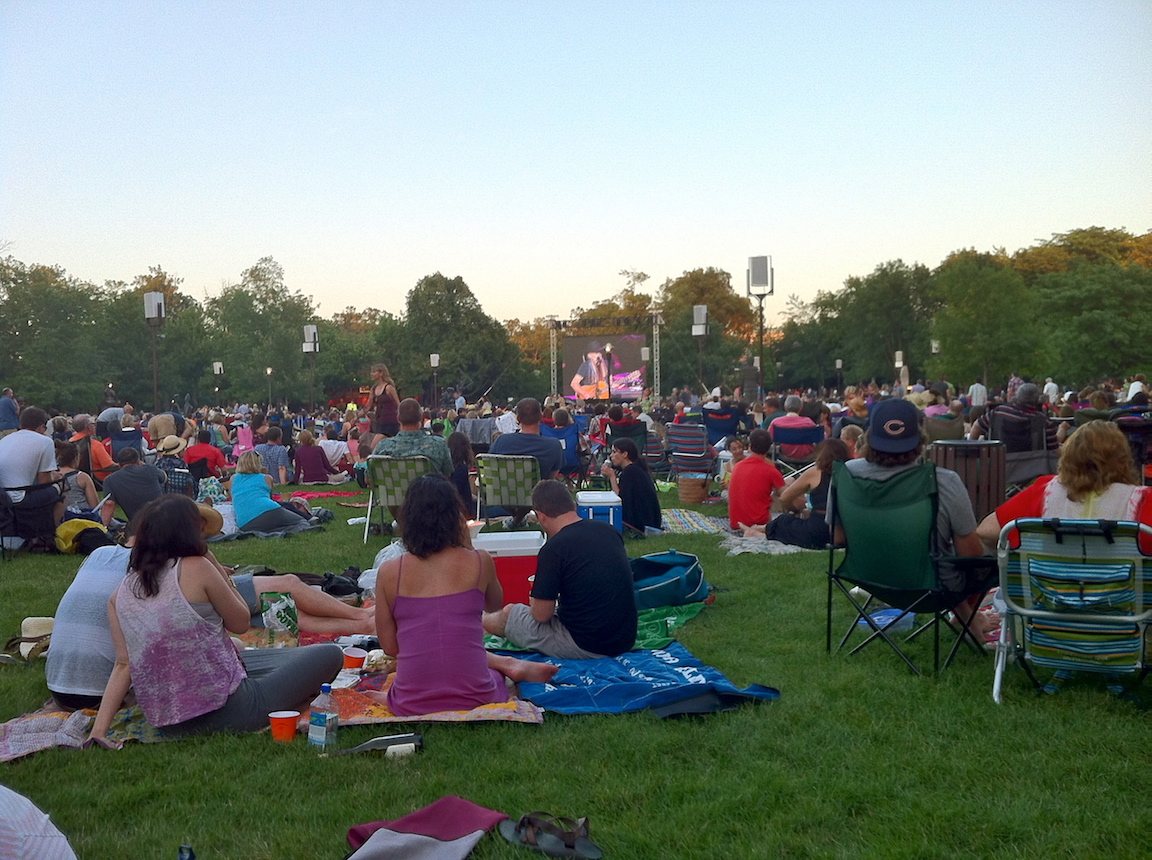 We asked a panel of active locals for what they expect to be the highlight of their summer
Ravinia — Avoid the pricey pavilion seats and instead rub shoulders with fellow music lovers under the stars on the lawn in one of Chicagoland's best outdoor music venues, showcasing world-famous artists broadcast on the various jumbotrons. Bring your favorite wine or other libation and nibbles, or buy them from the various vendors around the tree-filled park.
Shakespeare in the Park — Hear the Bard's famous lines performed by local actors in neighborhood parks around the city. A great way to introduce residents to Shakespeare without having to navigate their way to the Chicago Shakespeare Theatre.
The 606 — Chicago's own version of New York's High Line, you can bike, jog or stroll along an abandoned train route transformed into an urban park trail, which will eventually join up with the suburban Bloomingdale Trail.
— Douglas Pickett, concierge at the Intercontinental
First off, I'm a huge fan of the neighborhood festivals, especially Rib Fest on Lincoln Avenue in June, and Market Days, which takes place on Halsted later in the summer in August. I also look forward to Blues Fest in Grant Park each year. It's a great way to experience some authentic blues music while enjoying the city's beautiful skyline and lakeshore.
— Monica Reyes, concierge at The Wit Hotel
I'm actually looking forward to the Gospel Fest. A few friends and I usually grab a picnic basket and some blankets and get a spot on the lawn in Millennium Park June 3-4 to listen to the awesome choirs and singers that perform. It confirms the beginning of summer.
— Tim Anderson, concierge at The Dana Hotel & Spa
The highlight of the summer for me would be the opening of the River Walk. Since the city has developed the area and has extended it all the way to the fork of the river, there is great outdoor space where one can sit and dine and drink while watching both pedestrians, joggers and boaters pass by. The big thing is the new floating concert stages and floating garden, which is to be opened this year. I love sending my guests over there, as it's just a short distance. But most of all, I love to point out to our guests about how the movies Transformers: Age of Extinction and Insurgent were filmed right there by the river.
— Alfredo Caliva, concierge at the Doubletree
Being an avid griller, the highlight of my summer, by far, is hitting up all the local farmers' markets. I utilize an app called Farmstand, which allows you to input your address, and then it locates all the farmers' markets in the area. Grilling up the fresh fruits and veggies is quintessential summertime dining for me.
— Rachel Katz
The Saved by the Bell pop-up diner, which will run throughout the month of June at SFCO (1941 W. North Ave. in Wicker Park).
— Johna Brainerd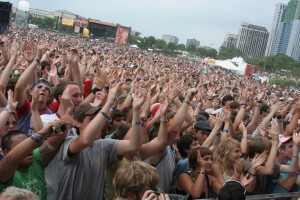 Lollapalooza is our favorite summer experience, and we are counting down the days! This year, Lolla will be celebrating its 25th anniversary and adding a fourth day to their weekend run from July 28-31. My husband and I meet up with so many friends and new acquaintances and always have a blast dancing and singing to every type of music at the variety of stages.
— Amy Hoffman, CEO of Arts & Artisans
The best thing in the summer is cooling off with a watermelon Italian lemonade from Mario's! In its original form (a tiny lemonade stand nestled between iconic Chicago flats), the list of flavors is overwhelming. Usually it's best to get a few small sizes so you can sample. These are best eaten when preceded by Thai Bowl across the street, which boasts a quaint al fresco dining area and excellent service,
— Caitlin Meeter, concierge at Kimpton Hotel Allegro
Highlight of the summer is going to be hitting the farmers' markets with the kids, picking out fruits and vegetables, and then taking them back and making something with them.
— Tony Bailey
The weather being warm enough to be active outdoors: From stand-up paddle boarding on the lake to running through hidden gem parks and trails on the north side or just biking along the "hipster highway" (Milwaukee Ave.).
— Nicole Vasquez, owner of TheShiftChicago.com
First, music! From the larger music festivals like Pitchfork and Lollapalooza to street festivals in every neighborhood to free concerts in Millennium Park, you can hear bands playing all varieties of music and you get to be outside. It's a win-win. I have made great memories at these events in the past, and I plan to attend as many as possible to make more this year.
Second, the beach! When I am not dancing to music in the parks and streets, I am spending time at North Avenue Beach is my favorite spot. The soft sand and the sound of the water can lull you into an afternoon nap, or you can be a spectator of people frolicking in the surf. There are also a variety of activities you can partake in, like beach volleyball, paddle boarding, kayaking, renting a bike or sipping on tropical cocktails at Castaway's.
— Melissa Curtis
Chicago is bursting with great music all summer. My favorite venue is Ravinia. I love taking the train there and then enjoying a picnic dinner on the lawn before the show. The highlight of my summer will be seeing the legendary Paul Simon, and I have pavilion seats! This will be his first concert at Ravinia, and I can't wait to see him in that beautiful setting.
— Jan V. Viscum, concierge at the Hyatt Chicago Magnificent Mile
My favorite band at my dearly beloved Cubbies' home — Phish at Wrigley Field in June. Can't get any better of a kickoff to summer than two days of jamming with the boys from Vermont and what will be an incredible merch and fan scene. Heady Toppers and grilled cheese for all.
— Kathryn Doi
I'm looking forward to the Millennium Park Summer Film Series. I am super excited about Grease, which is my favorite movie, on Aug. 9, and maybe catch one of the Crosstown Classic games in July. Does going to Michigan to pick berries and peaches count?
— Rhoda Kucuk, concierge at The Westin Michigan Avenue
I grew up in the north suburbs and started going to Ravinia when I was 14 years old. Summer wouldn't be the same without picnicking on the lawn and listening to great music under the stars with a fabulous bottle of champagne. I also love getting up early on a Sunday morning and biking along the entire lakefront before the crowds come out. Seeing the gorgeous skyline and boats on Lake Michigan is so peaceful and calming to me.
— Carol Ariana, concierge at The Westin Michigan Avenue
Aside from all the wonderful festivals and multiple things to do in Chicago, there's a buzz unlike any other going on in the north side, and I can't help but to be part of the excitement this summer. I am making it a point to be in Wrigleyville this summer, whether it's inside the stadium itself or in any of the fine establishments surrounding it. Being a Cubs fan from a young age, we've been waiting pretty long, and this summer looks very promising so far. You can find me near the Friendly Confines cheering on the Cubbies, and hopefully they can finally bring that title home.
— Luis Torres, concierge at the Trump Hotel
Now that I am a mother to a seven-month-old, I am really looking forward to taking her to the Lincoln Park Zoo. The admission is free, and seeing her reaction to the real, life-size versions of her stuffed animals will be priceless.
— Margot Visconti
My summer will be full of highlights, as I will have my first summer vacation as a first-year teacher! I am looking forward to being able to ride my bike either to meet with friends and/or along the lakefront. Also, I am hoping to attend as many live shows as possible. Chic
ago's music scene is something I cannot get enough of. I am mostly looking forward to Pitchfork in July. I look forward to being outside as much as possible, whether dining with friends, shopping at farmers' markets or just taking a stroll through my hood.
— Jacki Melnyk
This is actually my first summer here in Chicago, so I'm really excited for spending some days at the beach, or a lot of the smaller music festivals such as the Belmont-Sheffield. I'm also looking forward to the Pride Parade.
— Nicole Cash