Chicago Insider: Levi Baer on Duck Duck Goat, breakfast at Victory's Banner and a fondness for Logan Square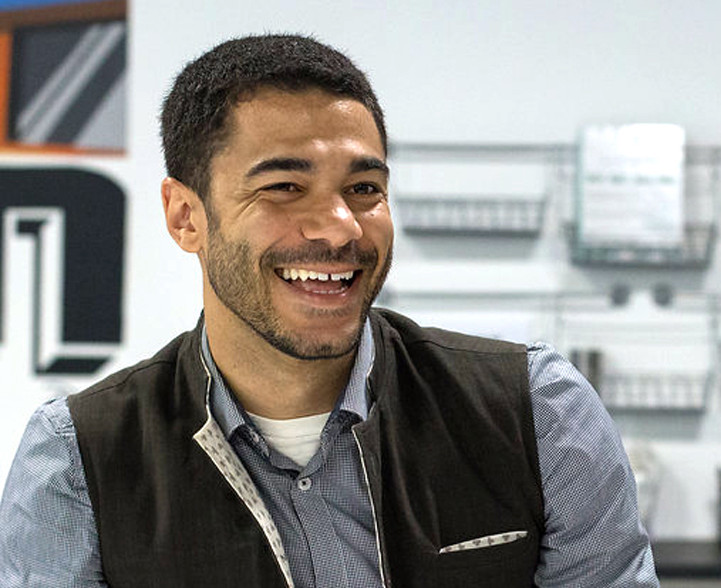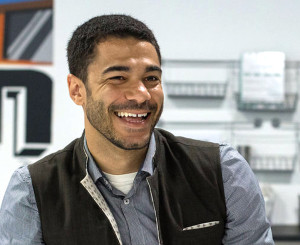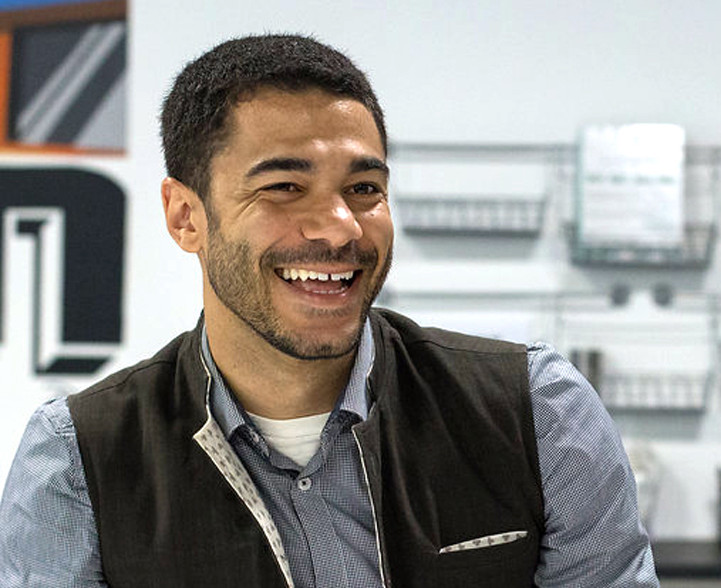 Occupation: Communication and entrepreneurship teacher at DePaul University and the co-founder of Second Shift co-working space.
How long you've lived here: I've been in Chicago for seven and half years. I grew up in Minnesota, lived in the Bay Area for a couple years, then came here for grad school because I love the Midwest!
What you like best about Chicago: I love the neighborhoods. I love how each neighborhood has a distinct feel and community. I grew up in a small town, so living in Logan Square recreates that tight-knit community feeling for me.
Best meal you've had recently: A burger at Three Aces by UIC. I haven't found many burgers that really stand out to me as excellent, but I am still remembering how delicious that one was!
It's hard to describe how good the breakfast food is at Victory's Banner. They're also the most friendly and welcoming service staff I've experienced in Chicago.
Favorite big-name restaurant: I've only been there once, but I was blown away by the flavors and service at Duck Duck Goat. Great drinks and food that my girlfriend and I are still talking about.
Favorite "hidden gem" restaurant: Victory's Banner in Roscoe Village. It's hard to describe how good the breakfast food is, but the best I can do is say that it's the type of food where you pause and look up after your first bite because you're not expecting it. They're also the most friendly and welcoming service staff I've experienced in Chicago.
Best sports bar to catch the game: Though I'm a recently converted Bulls fan, I don't yet get out to watch games. I do enjoy Whirlaway Lounge as a local sports dive in Logan Square.
A great night out with friends usually includes… checking out a new dinner spot that we haven't tried before and then coming back to Logan Square for drinks closer to home. My girlfriend and I especially like to check out black-owned businesses around Chicago, such as Vice District Brewing in the South Loop.
Favorite store or best shopping area: Buffalo Exchange in Wicker Park keeps me appropriately clothed since I have no sense of fashion, but do like to find unique items. I buy most of my clothes there. I also love the Dill Pickle Food Co-Op in Logan Square for fresh, healthy and environmentally friendly options!
The best way to spend a spring Saturday in the city: Chicago is all about being outside when the weather allows it, so frisbee and games in Palmer Square Park. I'm known as the games guy among my friends, and I'll throw down on some croquet, bocce ball or foursquare!
One thing every visitor must do here: Pick up a Divvy bike and see the city on two wheels! Chicago is at its best when you are immersed in the sights, smells and tastes of the neighborhoods, and biking allows you to stay right in the mix. We have a lot of biking infrastructure that make main routes a lot less scary than people may think.
Secret Chicago spot: The Fullerton Diner on Fullerton and Western. I'll trade in any fancy breakfast for the full and inexpensive plates here any day.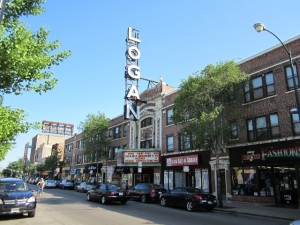 Underrated activity in the city: Although I've repped Logan Square pretty hard here, I do think that getting outside of your comfort zone to check out a new part of the city is the most important thing residents and visitors should do. Bronzeville, Humboldt Park, Little Village and many other neighborhoods offer safe and respectful ways to try something new while gaining eye-opening cultural experiences.
What's one place you hear great things about but have yet to try? I've never been to Fireside Bowl, which is a staple of the neighborhood. One of these days…