The Big City Blog: New happy hour specials at Ironside, cigars & scotch at The Redhead, "Baby Wants Candy" shifts to Second City and more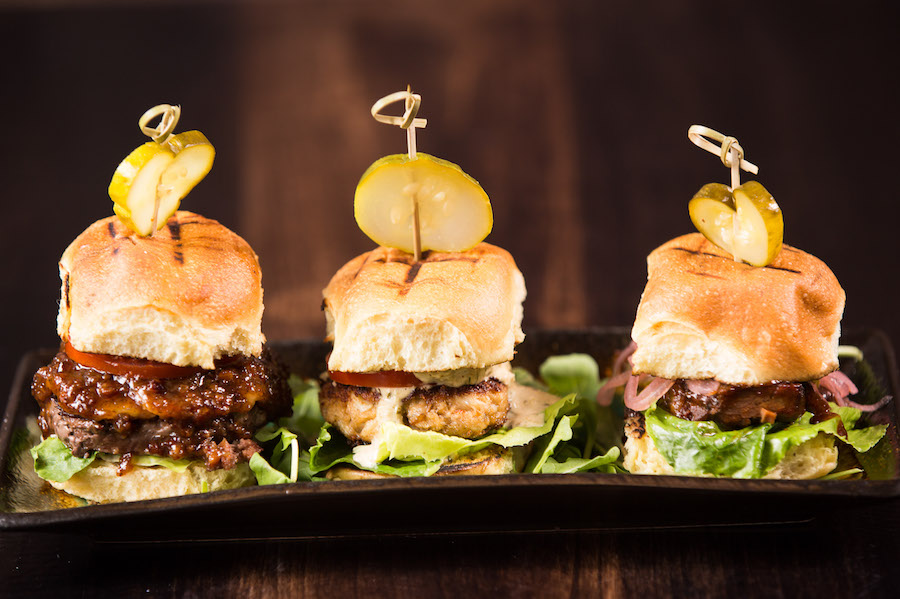 Your ads will be inserted here by
Easy Ads.
Please go to the plugin admin page to set up your ad code.
By Kelly Cunningham
New happy hour and daily specials at Ironside Bar & Galley
The new River North neighborhood sports bar announced a new $10 lunch special from 11:30 a.m.-3 p.m. Tuesdays through Fridays. The special offer extends to all salads, sandwiches and burgers and includes a soda or iced tea. Sandwiches and burgers come with a side of fries or sweet potato chips. In addition, these new happy-hour specials are available from 4-7 p.m.
* $6 all eight Ironside specialty cocktails (regularly $12 each)
* $6 all Three Floyds draft beers (regularly priced between $7 and $9 each)
* $6 all Pipeworks draft beers (regularly priced between $7 and $9 each)
* $6 Mionetto prosecco & mionetto sparkling rosé glasses (regularly priced at $10 each)
* $3 Miller High Life drafts (regularly priced at $5 each)
* Half price on all 10 Ironside food menu "shareables" items (regularly priced between $10 and $15)
Check out IronsideChicago.com for more information.
Cigars & scotch education event at The Redhead Jan. 22
Come to Chicago's famous piano bar, The Redhead, to learn about scotch, eat appetizers and receive a complimentary cigar. The event takes place on Jan. 22 from 5-7 p.m. Tickets are $30 at the door, but RSVPs can be made by calling (312) 640- 1000 or by emailing info@redheadpianobar.com. The Redhead is located at 16 W. Ontario in River North.
"Comida, cocktails, and copitas" experiential dinner at Mercadito Jan. 23
This fine-dining experience features a modern spin on traditional Mexican cuisine. Tickets include a five-course meal by chef Aldo Ayala paired with Del Maguey tequila and mezcal cocktails.
Tickets are $85 per guest (tax and tip not included). The event takes place on Monday, Jan. 23 from 6-9 p.m. Mercadito is located at 108 W. Kinzie in the River North neighborhood. Reservations can be made online or by calling (312) 329-9555.
The Bodyguard musical brunch at Kit Kat Lounge & Supper Club Jan. 29
Enjoy Diva Madam X's covers of Whitney Houston hits, $7 martinis and chef JoAnn Withrell's brunch menu at Kit Kat's Lounge & Supper Club on Sunday, Jan. 29. Special martinis include the "Queen of the Night," and brunch items range from crab cake benedict to chicken and waffles and Rice Krispie French toast. A raffle will be held, and three guests will win tickets to see the The Bodygaurd at Chicago's Oriental Theatre.
Table reservations can be made by calling Kit Kat at (773)-525-1111. A cocktail package can be added to any purchase of brunch entrée for $14.95. Kit Kat Lounge & Supper Club is located at 3700 N. Halsted.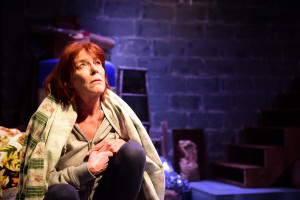 Your ads will be inserted here by
Easy Ads.
Please go to the plugin admin page to set up your ad code.
Greenhouse Theater Presents Her America through Feb. 12

This one-woman show is playing at the Greenhouse Theatre through Feb. 12. It follows Lori, who confronts her history and the history of those around her as she finds objects in her basement. Characters from her past come to life in Kate Buddeke's shocking performance. Written by Brett Neveu and directed by Linda Gillum, Her America will leave audiences stunned. It did me.
The show is part of Greenhouse Theater's "Solo Celebration," which aims to produce 12 solo shows over the course of the next month. Tickets are available on the theater's website and range from $43-$48. Shows run Wednesday- Sunday at 8 p.m., and there is also a matinee at 2:30 on Saturdays.
The Roesenkrantz Mysteries extends again at the Royal George
Due to high demand, this "evening of magic to lift the spirits" has been extended through Feb. 12. The performer, Ricardo Rosenkranz, is a professor of medicine at Northwestern and has rehearsed each illusion with some of the top magicians in the country. Performed in a cabaret setting, this show has been leaving audiences amazed and uplifted.
The show takes place at The Royal George Theatre cabaret space at 1641 N. Halsted and is intended for audiences 10 years of age and older. The show runs Thursdays-Saturdays at 8 p.m. and Sundays at 2 p.m. Table seat tickets are $75 each (a table seats up to four guests), and regular tickets are $50. Both can be purchased on Ticketmaster or by calling the box office at (312) 988-9000.
Baby Wants Candy shifts to Second City's Judy's Beat Lounge
This all-improvised musical is moving from the Apollo Theater to Judy's Beat Lounge at the Second City Training Center. Second City's student team is excited to bring this show to a new audience and plans to use topical titles from the audience in their improved performance. Baby Wants Candy has performed these improvised musicals all over the globe with both national and international touring companies. Alumni include Aidy Bryant from Saturday Night Live and Jack McBrayer from 30 Rock.
The show runs through March 25, every Saturday at 9 p.m. Judy's Beat Lounge is located on the second floor of Piper's Alley at 230 W. North Avenue. General admission is $15, but students pay $7 with a school ID.
St. Valentine's Day Massacre-themed Valentine's Day Dinner at Raised
Rather than your typical intimate, candlelit dinner, this Valentine's Day special invites guests to travel back in time to Chicago in 1929. The night begins with a cocktail reception featuring old-fashioned drinks such as the Gin Rickey and the Scofflaw. After drinks, guests enjoy a three-course meal of rosehip-scented beets, rib eye with red wine and leeks, and crab-stuffed hearts of palm. In addition, guests are invited to spend the rest of the evening at Raised to enjoy beautiful views and complimentary live music.
Tickets are $65 each and can be purchased on Eventbrite.com. The event takes place on Valentine's Day, Tuesday Feb. 14, with the cocktail reception beginning at 5 p.m. and the dinner starting at 5:30 p.m. Raised Urban Rooftop is located atop the Renaissance Hotel at 1 W. Upper Wacker Dr.
Your ads will be inserted here by
Easy Ads.
Please go to the plugin admin page to set up your ad code.