Chicago's Signature Dishes: The shoyo ramen and takoyaki at Furious Spoon in Wicker Park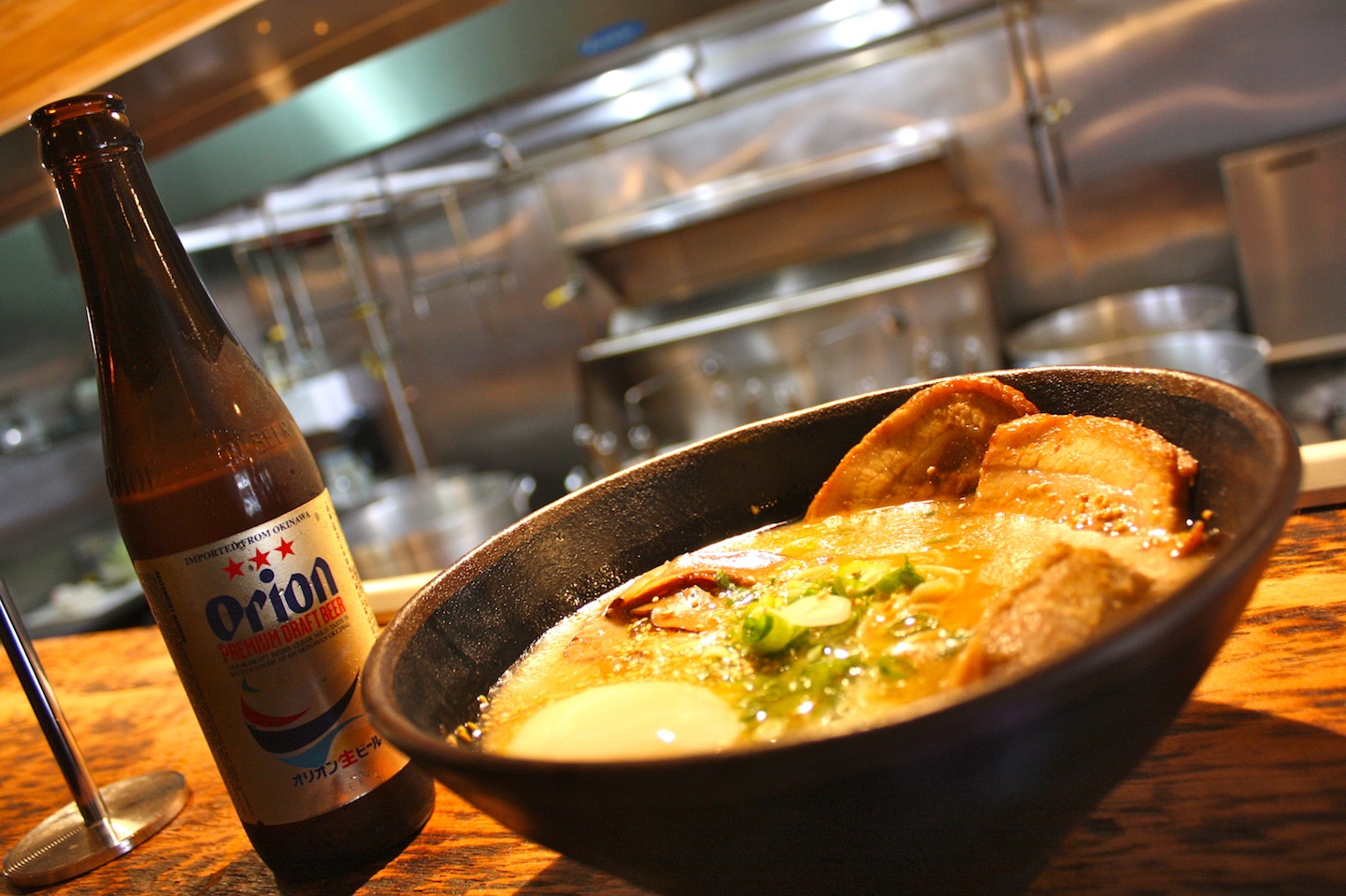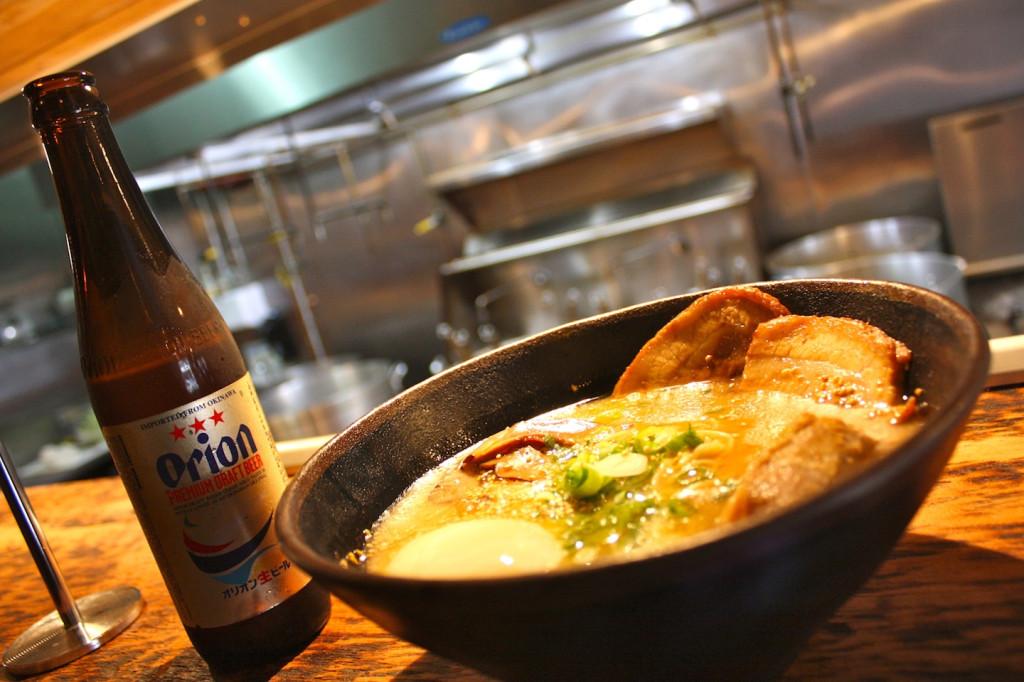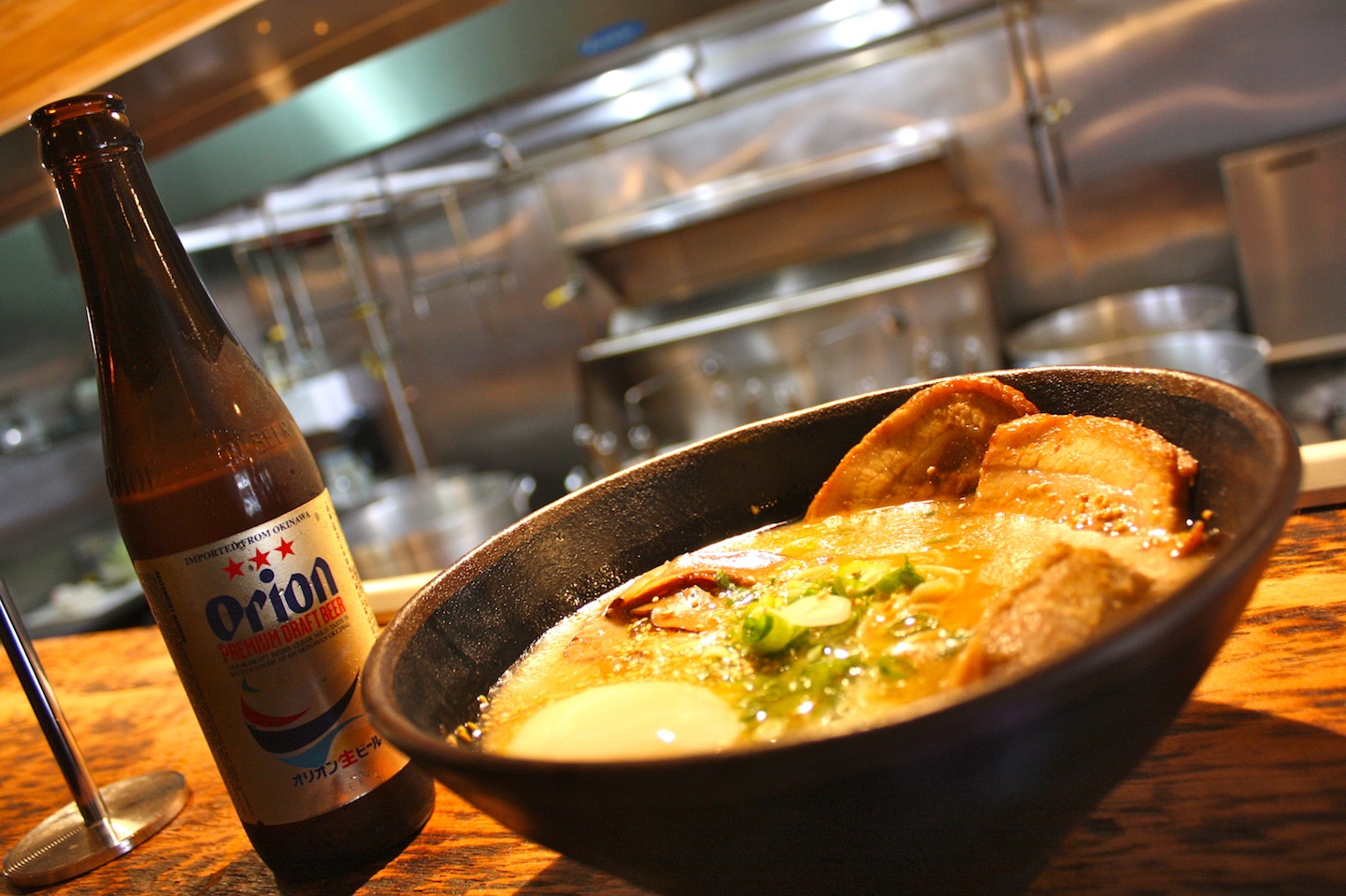 A tasty glimpse at a pair of standout dishes from a popular Chicago establishment
By Trent Modglin
Furious Spoon
1571 N. Milwaukee Ave.
www.FuriousRamen.com
Furious Spoon, a new ramen concept in Wicker Park from Michelin-rated chef Shin Thompson (Bonsoiree, Kabocha), is the kind of place you can walk by 20 times, peer into because it looks busy and loud, and then, when you finally decide to eat there, wonder what the hell took you so long. Communal tables, rustic wood, brightly colored street art on the wall and '90s hip hop music (Beastie Boys!) create a fun, noisy, urban vibe.
Shoyo ramen
The restaurant features six different types of ramen bowls (two cold, four hot), differing mainly in flavoring and garnish, with noodles made daily from scratch. The shoyo features a heaping bowl of soy, chashu pork belly, bean sprouts, bamboo and nori, topped if you like with egg, mushrooms and fury sauce. The ramen was so flavorful, and your bowl comes loaded with every key ingredient in abundance. No skimping on anything here.
Takoyaki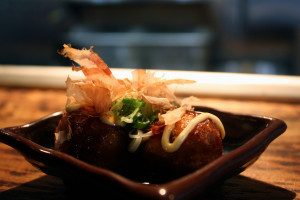 This side dish is one we had to be talked into by the manager, and it turns out listening to her was the best decision we made all evening. Takoyaki is a fried, ball-shaped Japanese street snack made with diced octopus, tempura scraps, pickled ginger and green onion. Think hot octopus dumplings that are crispy on the outside and creamy on the inside.