First Look review: "Extreme Ice" at the Museum of Science and Industry combines art with science to create an interactive learning experience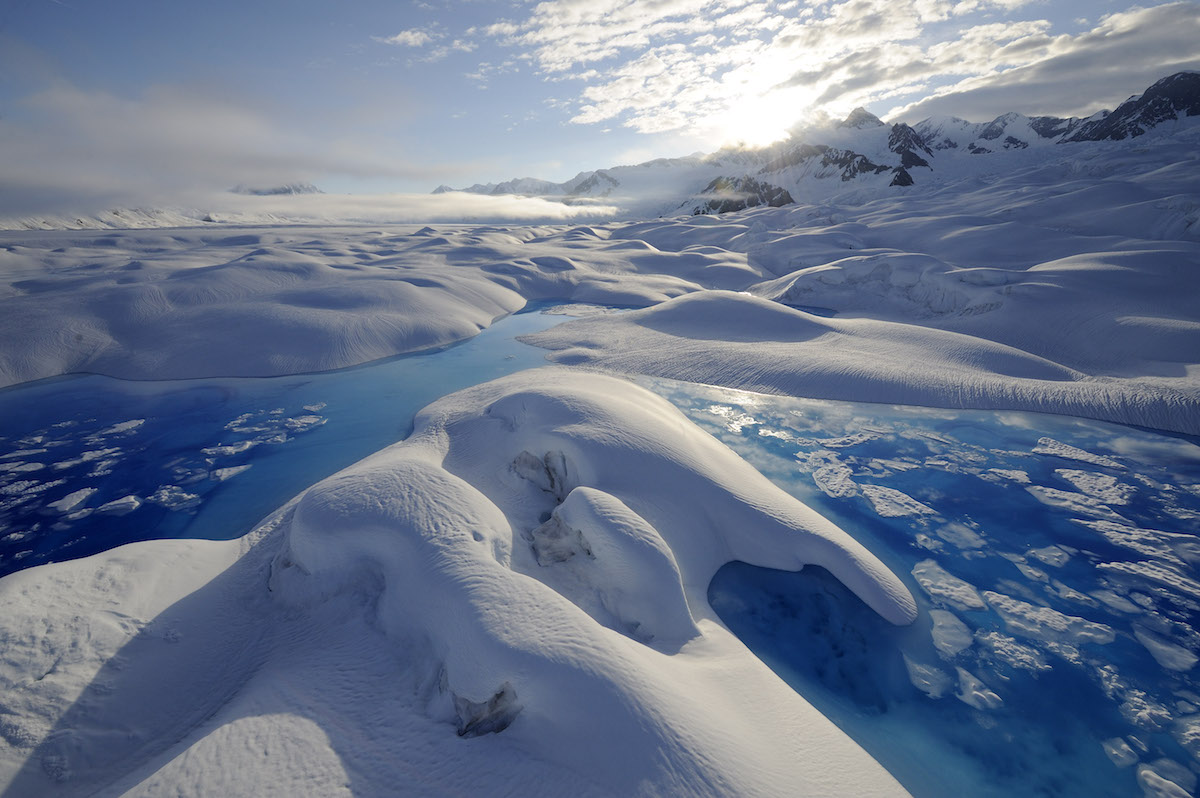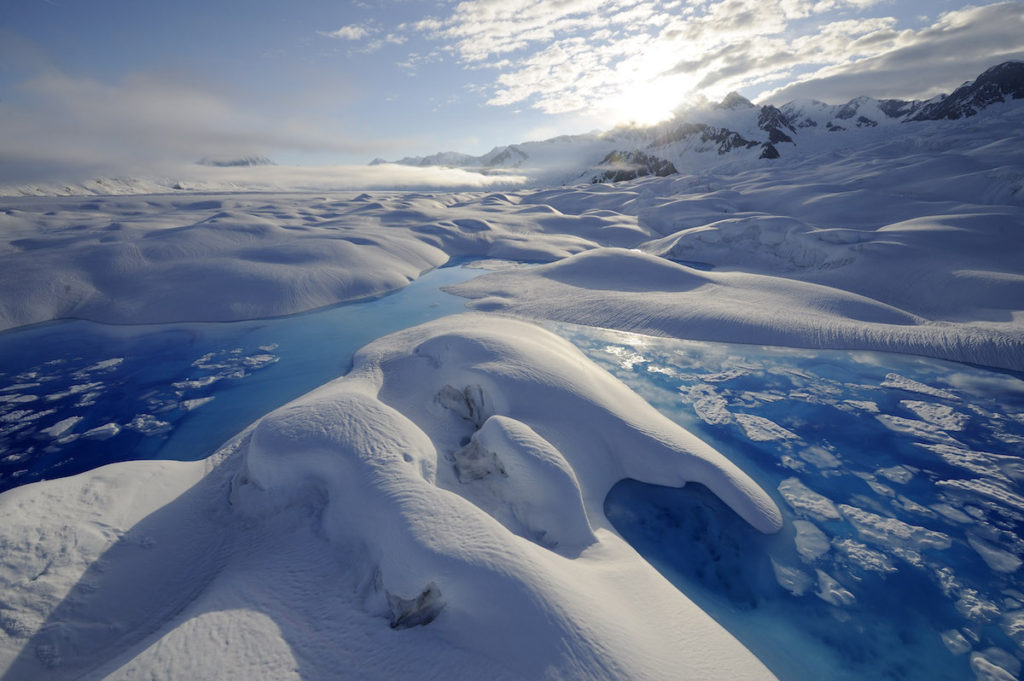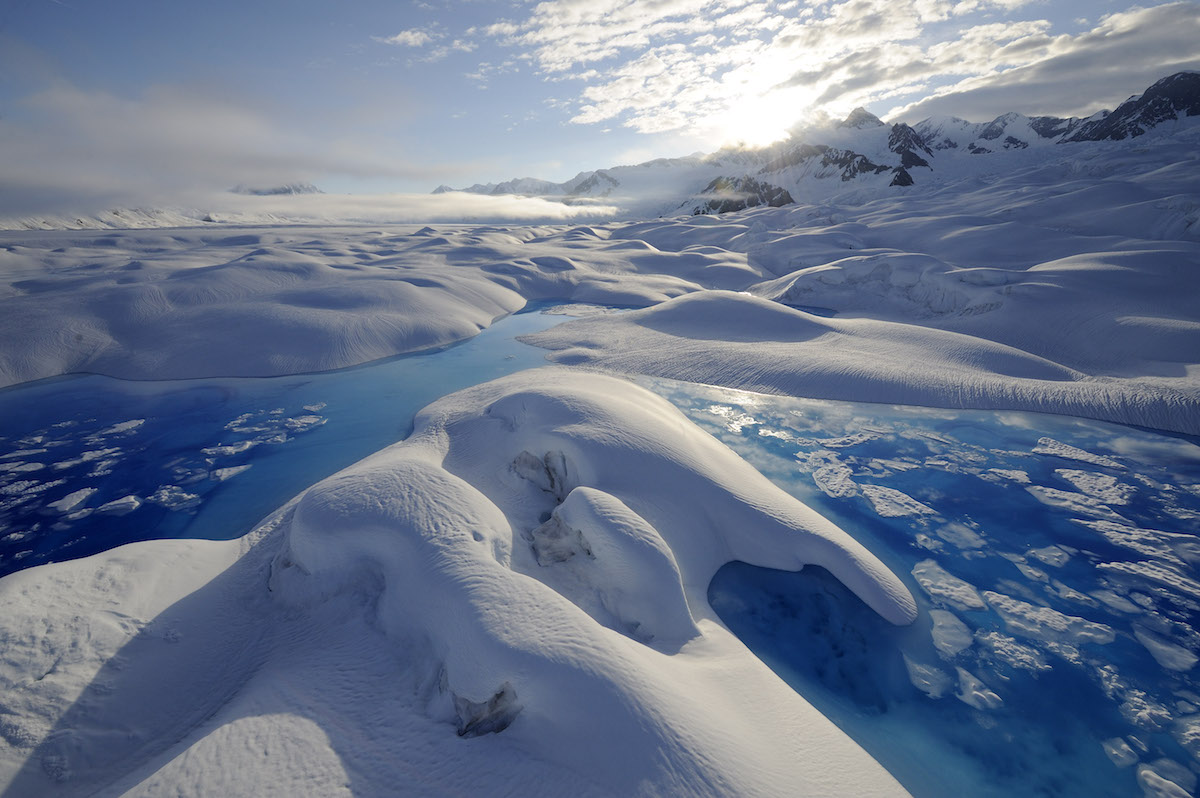 By Michael Dritto

Location: Museum of Science and Industry, 5700 S. Lake Shore Dr. www.MSIChicago.org
Background: Starting in 2007, photographer James Balog set out to launch a photography experiment by taking 43 Nikon cameras and setting them up to watch over 24 glaciers in Antarctica, Greenland, Iceland, Alaska, Canada, Australia and the Rocky Mountains. The cameras were set to record changes in the glaciers every hour, during daylight, and the new exhibit documents the work and the revelations made on how climate change is affecting the Earth's glaciers by Balog and his team.
What to expect: Extreme Ice presents an immersive experience of the work Balog and his team have done. Elements of the exhibit include a short documentary on the how and why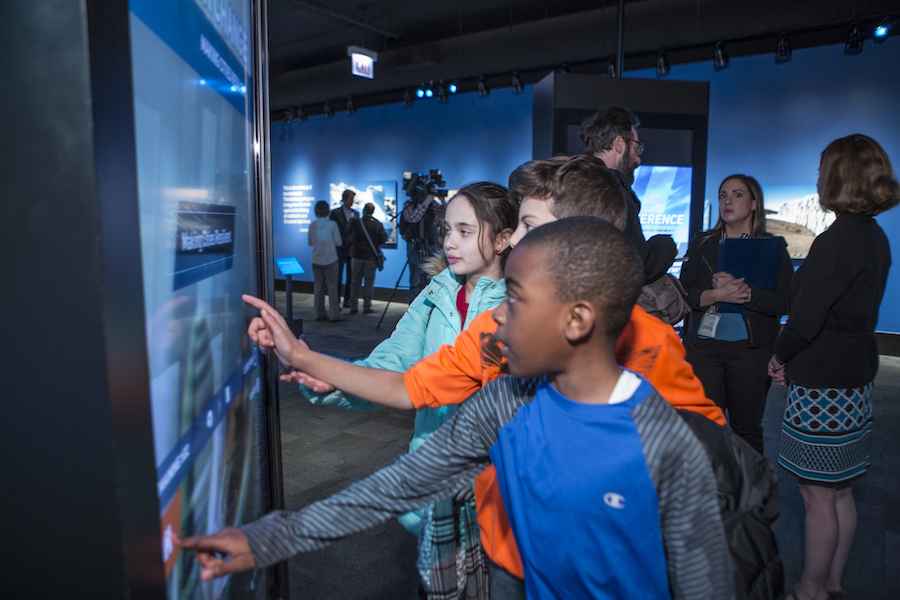 of the project, introductions to Balog and his team, the educational breakdown of the glaciers and movements that the team is studying, and the before and after photographic results of the research. I suppose it's more like before and current — since climate change is still an ongoing thing, and the research will continue to be documented — but you get the point.
What stood out: It is seriously jarring to be able to look at two different pictures of the same place without recognizing that they are, indeed, the same place. Looking through the gallery of before and after pictures is like playing a game of Where's Waldo trying to find the similarities in the landmarks to discern that it is the same place.
The exhibit is contrived of a handful of interactive towers, each with a different focal point pertaining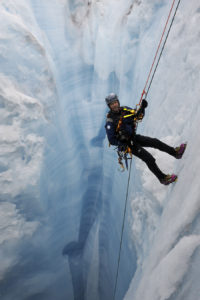 to glaciers, climate change or Balog's team, making it an easy and approachable way to begin teaching children about the realities and science behind this time-lapse project and how it pertains to the knowledge we need to have to reverse these effects on our planet.
I would say the most interactive part of the exhibit is what stands out the most to me. Toward the back of the exhibit, in the middle of the room, stands a large "hands-on" ice wall that people are encouraged to touch so they can pull their hands away and physically see the hand print they are leaving behind. I think this creates a strong metaphor, but it's also a very cool part of the exhibit.
Final thoughts: Extreme Ice presents an important and current topic of discussion in an easy, engaging manner based not only in science, but also in art. It's both fun and educational for children and adults. And a must see for any remaining climate-change deniers.