Child's play: There are plenty of unique, educational ways to keep the family entertained in Chicago this summer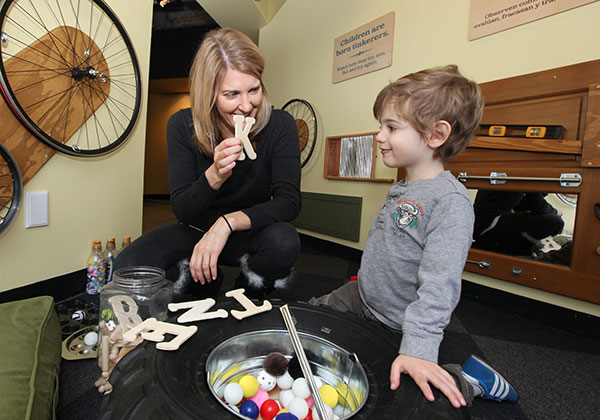 Your ads will be inserted here by
Easy Ads.
Please go to the plugin admin page to set up your ad code.
By Allyssa Campbell-Sawyer
The Tall Ship Windy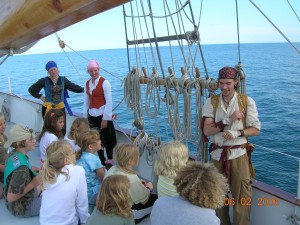 Experienced sailors and first-timers alike will find the perfect summer escape aboard the Tall Ship Windy. Sailing from Navy Pier, the ship is a 148-foot traditional topsail schooner. The Windy has a long history of educational cruises and private celebrations, welcoming people near and far to marvel at the big city from beneath her sails. The ship is a great vacation within a vacation for families looking to escape the clamor and crowds of downtown Chicago.
"It's a very relaxing experience to take the time to go out and enjoy a sail," says owner and captain, Bruce Randall. "It's one of the very few places you can go to enjoy the views of the city without the sounds of the city. Just the waves, the sounds of the sails and the rigging … and occasionally a bird flying by."
Some of the main attractions aboard the Windy this summer are its fireworks cruises every Wednesday and Saturday night, as well as themed voyages like "Real Pirates of the Inland Seas" and lakeside architectural sails.
For more information, visit www.TallShipWindy.com
Chicago Children's Museum at Navy Pier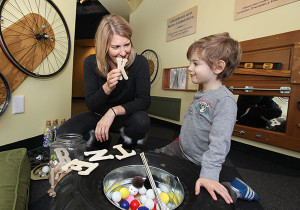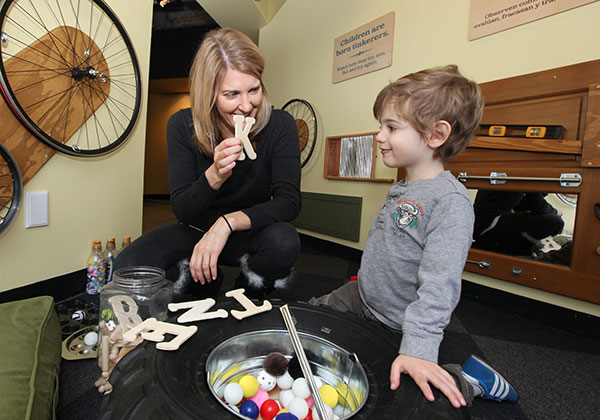 Bring the family out to Navy Pier to explore the always active Chicago Children's Museum. Two feature attractions are the Tinkering Lab, a do-it-yourself space for families to build whatever they want with real tools like screwdrivers, saws and drills, and Boats: Captain Your Own Adventure, where kids can make-believe they are the captains of a ship sailing along Lake Michigan. The museum has loads of daily activities for kids to play, draw and imagine.
Visit www.ChidrensMuseum.org for more information and full event calendar.
ComedySportz and Emerald City Theatre
Chicago isn't just home to great adult improv, but family-oriented comedy as well. ComedySportz hosts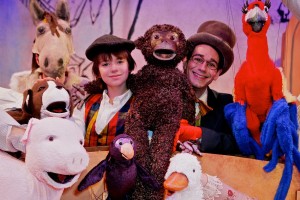 90-minute shows every Thursday, Friday and Saturday night complete with improv, games, music and plenty of audience participation to entertain the whole family.
If your child is interested in being on stage rather than in the audience, Emerald City Theatre has summer camps for kids age 3 to 13 running for one- or two-week sessions. The camp is an opportunity for pupils to learn about theatre and create their own stories. Emerald City also has a full schedule of children's plays, usually performed at the Apollo Theater in Lincoln Park.
For more information, visit www.ComedySportzChicago.com and www.EmeraldCityTheatre.com
Street festivals
Summer in Chicago is the time of year when festivals invade every neighborhood. There are festivals nearly every week during the summer months that invite locals and tourists to eat, play and rock out. Two festivals worth checking out for the family are the Sheffield Music Festival & Garden Walk and Wrigleyville Summerfest. The Sheffield Music Festival features live music and self-guided tours of more than 80 gardens, as well as a Kids' Corner. Wrigleyville Summerfest will feature neighborhood vendors and a Kids Zone with a moon bounce.
For a full list of summer street festivals, visit www.CityofChicago.org
Two-wheeled tours with Bobby's Bike Hike and Bike and Roll Chicago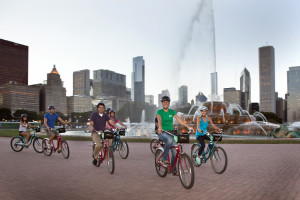 For those who want a scenic look (and taste) of Chicago, a bike tour is a fun way to enjoy the outdoors and grandeur of the city. Bobby's Bike Hike and Bike and Roll Chicago offer a handful of bike tours and rentals perfect for active tourists and locals.
Your ads will be inserted here by
Easy Ads.
Please go to the plugin admin page to set up your ad code.
Bobby's includes a "Bikes, Bites, & Brews" tour that provides adults with Chicago's signature dishes and beers, and a special Bobby's Tike Hike geared toward showing kids the city's finer points.
Bike and Roll also features Segway tours and a Lincoln Park adventure tour with a diverse mix of nature and attractions.
For more bike tours, visit www.BobbysBikeHike.com and www.BikeChicago.com
Lincoln Park Zoo
Lincoln Park Zoo is a must-visit destination for any lover of the city. The zoo has countless family activities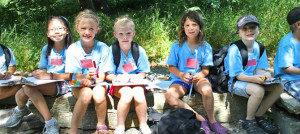 during the summer, including parent and toddler yoga, a sculpture exhibit in the gardens, and conservation camp for animal-loving children. Be sure to check out the Edible Garden, located in the farm area until October. Family field trips into the garden provide kids with hands-on learning experience on the origins of fresh fruits and veggies. You can even plant and weed foods in the garden.
For more information, visit www.LPZoo.org
Millennium Park Summer Film Series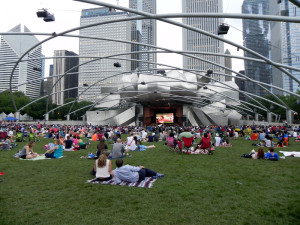 Millennium Park will showcase its summer film series for a third year with a dozen movies. From June 23-Sept. 1, bring the family to camp out on the Great Lawn every Tuesday at 6:30 p.m. and enjoy classic movies on a 40-foot LED screen. The lineup for this year includes several that are celebrating milestone anniversaries like The Breakfast Club, Almost Famous, The Aviator and Back to the Future.
For the full list of films, visit www.CityofChicago.org
Robot Revolution exhibit at the Museum of Science and Industry
The Museum of Science and Industry has a futuristic new exhibit for adults and children alike — Robot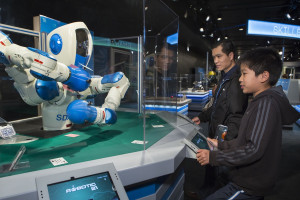 Revolution. This exhibit explores robots and their place in our society today, how they are being utilized and how we can coexist with them. The exhibit is split into four main sections: Cooperation, Skills, Smarts and Locomotion, with each section displaying the different aspects of robotics and how the industry has advanced. With countless robots on hand from around the world, guests can interact with the technological revolution that is shaping our future.
For more information, visit www.MSIChicago.org
Your ads will be inserted here by
Easy Ads.
Please go to the plugin admin page to set up your ad code.