Good Eats at Kick: Plenty of heat, and a global fusion of flavors, has arrived in Chicago's North Center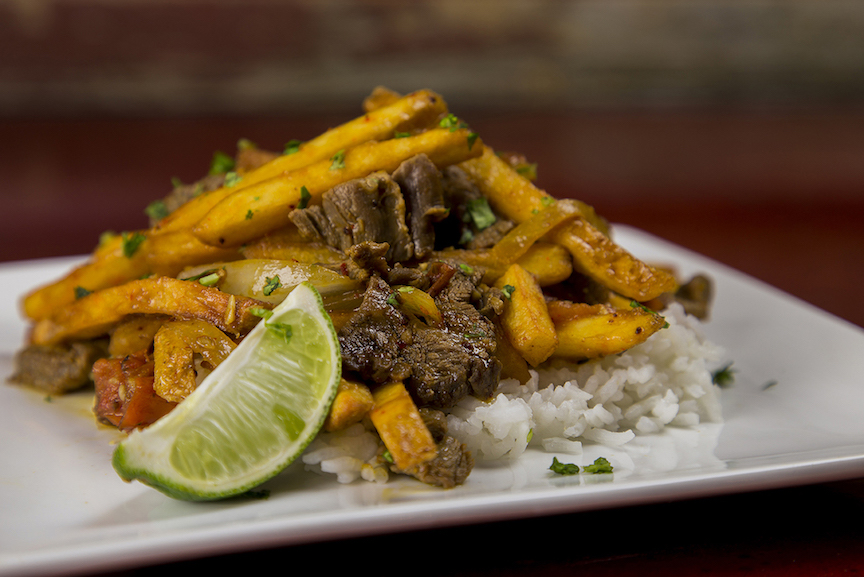 Your ads will be inserted here by
Easy Ads.
Please go to the plugin admin page to set up your ad code.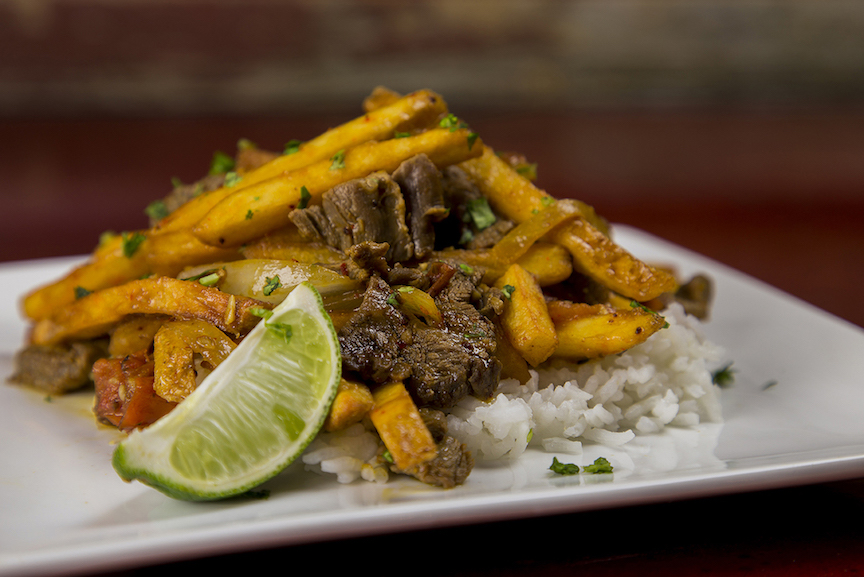 By Giselle Dominguez
Where it's at: 1943 W. Byron, in the former Sola space, in Chicago's North Center neighborhood. Hours: Monday-Wednesday, 11:30 a.m.-11 p.m.; Thursday-Friday, 11:30 a.m.-midnight; Saturday, 10 a.m.-midnight; Sunday, 10 a.m.-10 p.m. www.KickUpTheHeat.com
The scene: Kick, opened just last fall, is conveniently situated in the lively North Center neighborhood, just off Lincoln Avenue between Irving Park and Addison. Inside, Edison light bulbs hang from the ceiling as the walls alternate between brick, red and charcoal black. The artificial fireplaces only add to what Kick calls a "vibrant volcano-inspired interior."
In for just a drink? Grab a stool by the bar. Stopping by for a business lunch? Check out their classy assortment of black tables. Bringing a spouse or friends in for a more cozy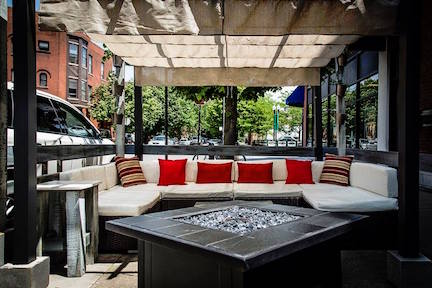 dinner? Check out Kick's lounge area, adorned with fluffy pillows and cushions. Or if you want to take advantage of what's left of the warm weather, there's a lovely outdoor seating area, romantically lit with fairy lights and candles.
Food and drink: Kick is everyone's train stop to all things spicy. The menu features a fiery and bold fusion of traditions from around the world, with recipes and flavors from countries such as Argentina, India, Italy, Mexico, Peru and Vietnam.
"We can always kick the heat up a notch or take it down (per request)," says Kick's co-owner Kristen Albert.
As an appetizer, we enjoyed the ceviche con leche de tigre, a combination of shrimp, lump crab meat and whitefish mixed in a "milk of the tiger" marinade. The lime-flavored ceviche is served with sweet potato corn fritters and tortilla chips.
Our favorite entree was the Peruvian lomo saltado. This dish is a bowl full of ribeye steak and firefries tossed together with a garlic-soy sauce, tomatoes, onions, a little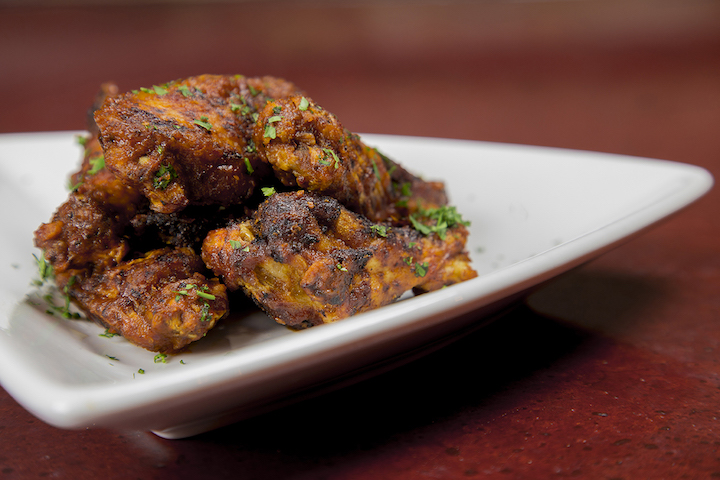 vinegar and rice. If you're looking for something a bit more healthy, there's the vegetable korma. This mix of carrots, cashews, cauliflower, cilantro, eggplant, green peas and basmati rice is layered with an almond cream sauce and Indian spices. It definitely had us reconsidering becoming a vegetarian.
Your ads will be inserted here by
Easy Ads.
Please go to the plugin admin page to set up your ad code.
Kick also has a great selection of burgers and sandwiches (corn flour-battered shrimp po' boy, kick'n chicken salad, belly-up BLT, etc). We tried their star burger, the Van Helsing, and weren't disappointed. The burger comes topped with haystack onions, chive cream cheese and garlic butter. All burgers are a half-pound of 100-percent Wagyu beef and are served with firefries.
Continuing with the theme, Dave Prusa, Kick's bartender, has created a unique list of spicy cocktails — and we indulged in a few suggestions. The most jaw dropping and guest favorite goes to the KICK'n and Scream'n. In short, it involves tequila, chile de arbol-infused honey, lime and ginger beer.
"I just like to watch people's reaction when they hear about it," says Prusa. " It's basically a margarita meets a Moscow mule with a little kick in the end."
Craft beer, wine and mimosas are also available.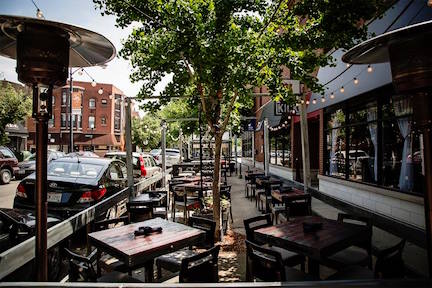 What caught our eye: Although Kick is known more as a place for a sit-down dinner, the restaurant also features large flat-screen TVs playing Chicago's various sporting events. More conveniently, the TVs are located in the cozy lounge area where guests can enjoy drinks and food.
We'll be back because: Those firefries — easily the best spicy fries we've ever had, and next time we're ordering some to go. Also, here's an extra tip for all you hot sauce lovers: Swap the ketchup for their chile de arbol sauce. It kicks the heat up a bit with a unique flavor. If you fall in love with the chile de arbol sauce, as we did, chances are you'll also enjoy the dry-rub wings that are tossed in the same sauce. We're also intrigued by the weekend brunch menu (Cap'n Crunch-coated challah French toast, andouille shrimp and grits, red velvet pancakes, etc.).
Your ads will be inserted here by
Easy Ads.
Please go to the plugin admin page to set up your ad code.