New on the Scene: A quick look at some of Chicago's newly opened dining and drinking spots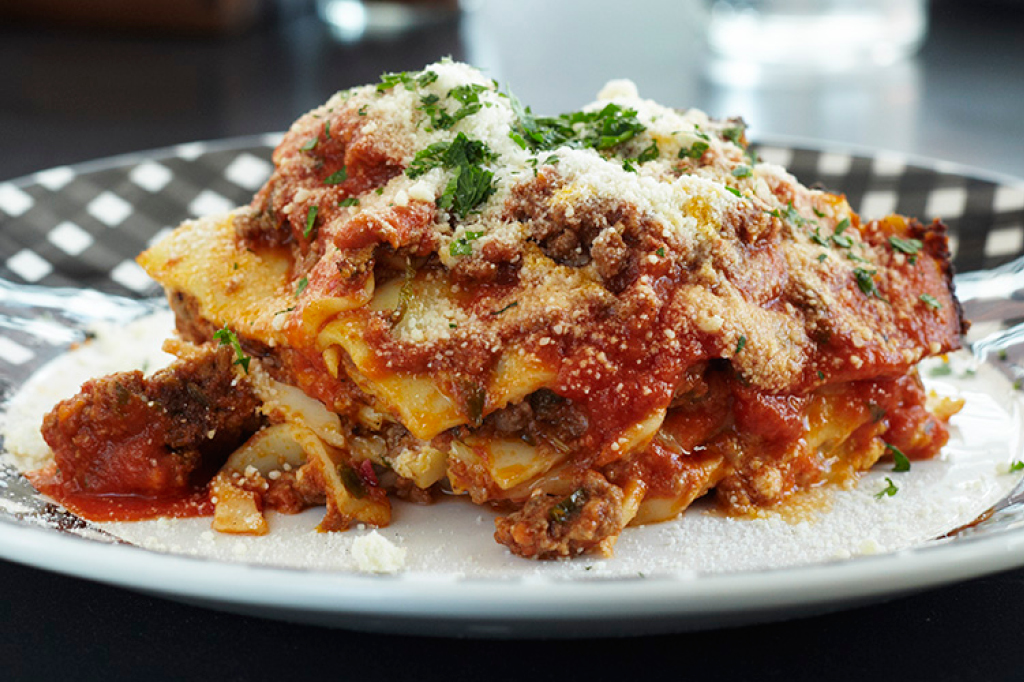 Your ads will be inserted here by
Easy Ads.
Please go to the plugin admin page to set up your ad code.
By Nicole Cash
Bar Toma
110 E. Pearson
www.BarTomaChicago.com
The chef is Tony Mantuano of TV's Top Chef Master. He makes wood-fired pizzas, a one-pound meatball and pasta nachos. Drinks include the Mexican mule and the Waikiki sneaky. What's not to like? With great wall graphics like the Chicago flag, Bar Toma could become a go-to for a night of pizza and drinks.
Catalpa Kitchen
2800 W. Logan Blvd.
www.CatalpaKitchen.com
Catalpa Kitchen gives an easy answer to the question "Where should we go for brunch?" Offering classic items such as bloody Marys, eggs and pancakes until 5 p.m., this diner combines brunch with hamburgers, pasta and mussels in a bright, fresh setting complete with outdoor seating, unconventional art and a bar decorated with old farming tools.
Buzz Bait Taqueria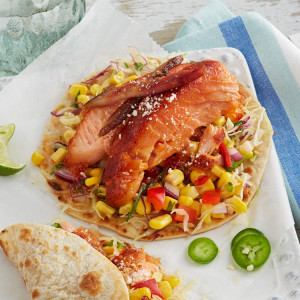 1529 N. Wells
www.BuzzBaitChicago.com
Seven taco options and a few non-taco dishes should satisfy any craving you may have. Lou Malnati's son, Marc, and Giulia Sindler, whose grandmother brought sushi to Chicago in the 1960s, are the chefs at Buzz Bait, which also sells a blueberry mint margarita and a milkshake comprised of locally made gelato and tequila.
Caffé Umbria
346 N. Clark
www.CaffeUmbria.com
A third-generation coffee roasting company, with roots in Italy, Caffé Umbria brings Italian-style coffee to Chicago. Caffé Umbria has its own blends and brew styles, such as the pour-over and the moka pot. In addition to coffee, which can be purchased pre-packaged or in bulk, the café also sells pastries and some light Italian foods.
Bernie's Lunch & Supper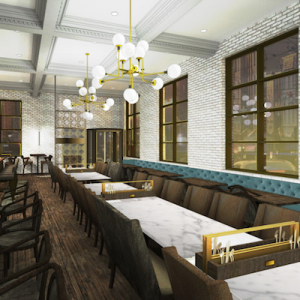 660 N. Orleans
www.BerniesLunchAndSupper.com
Self-described as "gourmet dishes and contemporary décor," Bernie's Lunch & Supper uses fresh ingredients and sustainable meats to create a twist on Mediterranean grub. Try the roasted oysters and veal meatballs. Drinks are just as innovative as the food; the "carnivore" is made with truffle bitters, duck fat and 111-proof whiskey and then garnished with chorizo.
Jackson Tavern
216 W. Jackson
www.JacksonTavernChicago.com
Jackson Tavern in two words: bacon and long. This Loop spot is made up of a 114-foot bar, and its menu offers lobster rolls with bacon, mac and cheese with bacon, hamburger with bacon… the list goes on. For those who aren't bacon-obsessed, there are plenty of other tasty options, including the extensive drink menu.
Pomp & Circumstance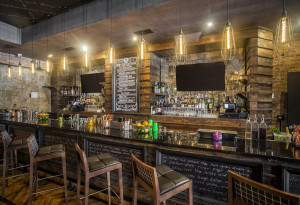 1400 N. Wells
www.PompChicago.com
Pomp & Circumstance combines literary icons, 1950s and '60s culture, plaid booths, cocktails in brass pineapples and food like seafood risotto and roasted pork belly. Somehow, this combination works. Try "the shakedown" — 24 ounces of grapefruit and vodka — while you sit and read the ceiling, which features On the Road by Jack Kerouac.
The Rec Room
18 W. Hubbard, in the basement of Henry's
www.Rec-Room-Chicago.com
The Rec Room caters to any type of partier. If you're a dancer, The Rec Room has a disco ball. If you like board games and beer, The Rec Room has both. And who doesn't like junk food? The Rec Room offers a fridge full of fried chicken, pizza and frozen candy bars, all free after midnight.
The Heavy Feather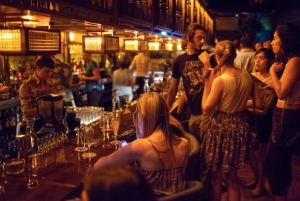 2357 N. Millwaukee, second floor
www.Facebook.com/TheHeavyFeather
Located above Slippery Slope, The Heavy Feather is a casual bar, perfect for when you want to get out of the house but still want to relax. They have a small beer and wine menu, since the real attraction to The Heavy Feather is the cocktails and alcoholic milkshakes, complete with whipped cream.
Your ads will be inserted here by
Easy Ads.
Please go to the plugin admin page to set up your ad code.
Chop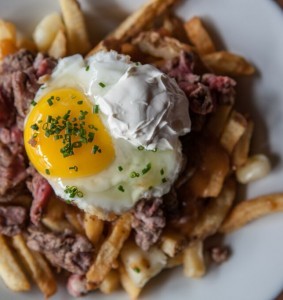 1017 S. Delano
www.ChopChicago.com
Thanks to the folks behind the West Loop's Porkchop, Chicago now has Chop, a steakhouse focusing on seafood, meat and a casual atmosphere. Steak poutine, gorgonzola-encrusted steak and crab legs are just a few examples from the menu. For drinks, try the aviator's punch, made of Aviation gin, lemon, crème de violette and Luxardo Maraschino liqueur.
The Windsor
160 E. Huron
www.TheWindsorChicago.com
The Windsor offers American classics with a modern spin, like monkey bread with cream cheese frosting or the porcini-rubbed filet served with Worcestershire butter. If you're interested in dessert, try the Makers Mark milkshake. Owned by 4 Star Restaurant Group (think Smoke Daddy and Crosby's Kitchen), The Windsor brings high expectations.
The Hampton Social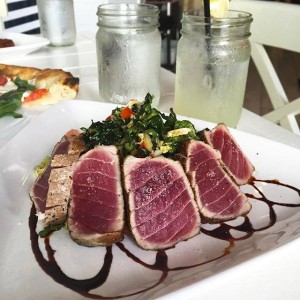 353 W. Hubbard
www.TheHamptonSocial.com
Lake Michigan is beautiful, but who hasn't wished for a little getaway to the Hamptons? The Hampton Social creates a beachy, relaxing atmosphere with floor-to-ceiling windows, nautical décor and tempting dishes like lobster pizza and coconut shrimp. Drinks such as the Gatsby G&T or the Montauk margarita may just make you forget that you're not actually in the Hamptons.
The Blanchard
1935 N. Lincoln Park West
www.TheBlanchardChicago.com
Owner and chef Jason Paskewitz (of Gemini Bistro and Rustic House) has created a casual French restaurant with a modern take on classic dishes. With décor that can only be described as crisp (white tablecloths with bright green water glasses and contemporary art), The Blanchard is perfect for a night of champagne and steak frites.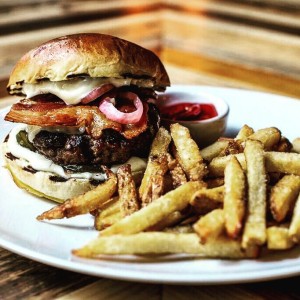 Villains Chicago
730 S. Clark
www.VillainsChicago.com
Beer lovers rejoice: Villians features about 40 different beers, which can be sampled at the bar or at one of many tables and booths, while Day of the Dead skulls dominate the walls. But don't despair, foodies: Villians also offers steak, trout, pork and, of course, a burger, all provided from local farms.
Silli Kori
2053 W. Division
www.Facebook.com/Sillikori
Revamped with a wall mural, barn wood and old tables from a bowling alley, Silli Kori is no longer Thai Village (it's now run by the niece). Instead, the restaurant has Hell or High Watermelon beer, Thai-basil rum cocktails, brandy-marinated chicken wings, shrimp toast and crispy curry rice salad, to name a few.
AMK Kitchen Bar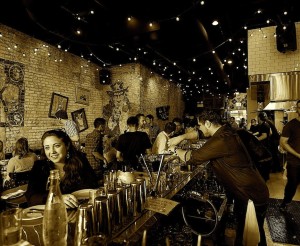 1954 W. Armitage
www.AMKchicago.com
Whiskey and Dorito pie? What more can you ask for? AMK Kitchen Bar has 57 whiskeys to choose from, all of which pair well with the Dorito pie (brisket chili on top of Doritos), pizza or the buttermilk fried chicken. Bar stools provide a diner feel, but the lights and wall graphics feel a little trendier.
Your ads will be inserted here by
Easy Ads.
Please go to the plugin admin page to set up your ad code.