The Big City Blog: Halloween events at Brookfield Zoo, Fall Fest, Chili Fest, wine dinners and more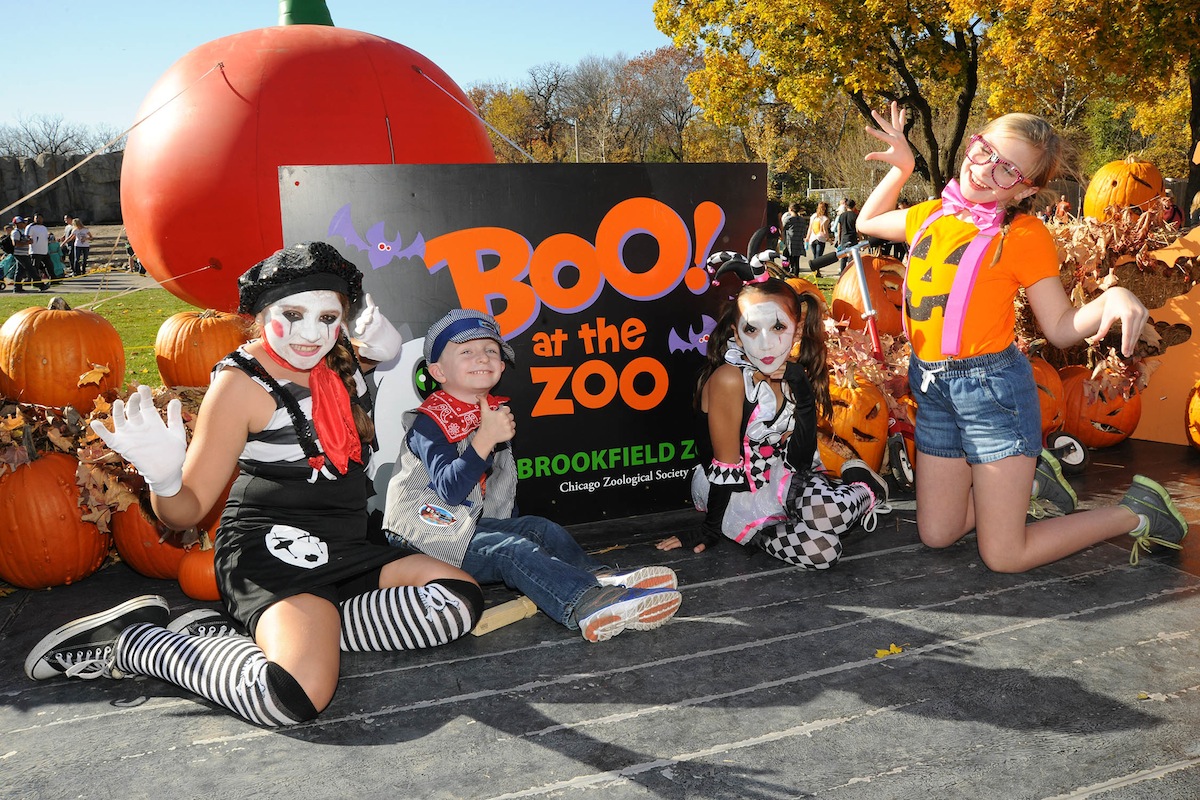 Your ads will be inserted here by
Easy Ads.
Please go to the plugin admin page to set up your ad code.
By Nicole Cash
Tallboy Taco celebrates National Taco Day and anniversary Oct. 5
National Taco Day is Oct. 4 and Tallboy Taco's one-year anniversary is Oct. 9, so the restaurant is celebrating by offering guests a complimentary taco with any purchase on Monday, Oct. 5 (dine-in only, one per person).
Tallboy Taco sells eight different tacos, including shrimp, spicy vegetarian, beer-battered fish and shredded adobo chicken, all with handmade corn tortillas. Tallboy Taco also sells appetizers, salads and desserts, with cocktails and aguas frescas to match.
Tallboy Taco is located at 325 W. Huron St. www.TallboyTaco.com
Osteria La Madia's anniversary specials in October
Osteria La Madia is celebrating its eighth anniversary by offering lunch and brunch specials for $8 each. Specials created by chefs Jonathan Fox and Anderson Hardy include pizza, pasta and paninis.
The specials take place Oct. 4-31, but vary depending on the date. Lunch is served Monday through Saturday from 11 a.m.-2:30 p.m. and brunch is served Sunday from 10:30 a.m.-2:30 p.m.
Osteria La Madia is located in River North at 59 W. Grand Ave. Specials are dine-in only. www.OsteriaLaMadia.com
Frontier cocktail party Oct. 8
Frontier is hosting a cocktail party with beverage director Sean Nielsen in a private lounge on Thursday, Oct. 8 at 7 p.m. Nielsen will provide guests with the history and techniques of mixology.
Guests will learn how to make three classic cocktails and use certain bartending tools, which they will be able to take home. Appetizers will also be available.
Tickets cost $65 and can be purchased online. Frontier is located at 1072 N. Milwaukee Ave. www.TheFrontierChicago.com
Fall Fest for craft beer and pre-marathon pasta Oct. 9-10
The third annual Fall Fest includes Harvest HopDown, a craft beer festival at The Plaza at Millennium Park, and the Chicago Marathon pasta dinner at Park Grill at Millennium Park (11 N. Michigan Ave.).
Harvest HopDown, which takes place Oct. 9 from 5-8 p.m., invites brewers from the Midwest to compete with one another. Tickets are $40 for guests 21 and over.
The pasta dinner, which includes a build-your-own pasta station for marathon runners, takes place Oct. 10 with seatings available at 4, 6 and 8 p.m.
Tickets are available for both events at www.ParkGrillChicago.com/events
Chicago Costume fashion show Oct. 15
Chicago Costume Company is working with Bottom Lounge to put on the seventh annual Mad Max Post-Apocalyptic Fashion Show Oct. 15 from 8-10 p.m. There will be a cash bar available for guests while models preview the costumes.
Courtland Hickey, Chicago Costume's general manager, believes the most popular costumes this year will be influenced by movies as well as politics, specifically Donald Trump, Minions and Star Wars.
Chicago Costume Company is located at 1120 W. Fullerton Ave. and 4727 W. Montrose Ave. www.ChicagoCostume.com
Fleming's five-course wine dinner Oct. 15

Your ads will be inserted here by
Easy Ads.
Please go to the plugin admin page to set up your ad code.
Fleming's is hosting a wine dinner with a five-course menu created by chef Jose Gonzalez. The dinner includes five wines from Fleming's 100, and courses include a scallop and shrimp ceviche and a cedar-smoked filet mignon. Dessert is Kona Coffee crème brulée.
The wine dinner takes place Thursday, Oct. 15 from 6:30-9:30 p.m. Tickets are $90 per guest. Fleming's is located at 25 E. Ohio. www.FlemingsSteakHouse.com
Municipal's Chili Fest Oct. 17-18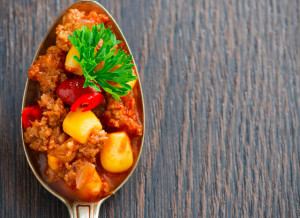 Chili Fest Chicago is hosted this year by Municipal Bar + Dining Co, serving samples of chili from places like Chicago's Dog House, Día de los Tamales, Lindy's Chili Municipal Bar and several others Oct. 17.
Municipal will be playing the Michigan State vs. Michigan game on Saturday and the Bears vs. Lions game on Sunday.
Several ticket packages ranging from $10 to $40 are available for purchase online and at the door the day of the Chili Fest. Pre-ordered ticket packages guarantee entry.
Chili Fest takes place Oct. 17-18 from 10 a.m.-7 p.m. in the parking lot next to Municipal Bar at 216 W. Ohio St. www.MunicipalBar.com
Boo! at the Zoo at Brookfield Zoo Oct. 17-18 and 24-25
Brookfield Zoo is hosting its annual Boo! at the Zoo family event. Kids can learn about spiders, snakes, scorpions, owls, wolves, ravens and bats at different stations in the zoo throughout the day.
Steve Dahlke, a professional pumpkin carver, will also be at the event, carving 1,000-pound pumpkins. Guests can carve their own pumpkins to take home as well.
The event has a costume parade and costume contest with four categories: scariest, best animal, most original and best group. A haunted hayride, corn maze, carousel and pumpkin patches will also be available for families to enjoy.
Boo! at the Zoo takes place Oct. 17-18 and Oct. 24-25 from 11 a.m.-4 p.m. Zoo admission is $16.95 for adults and $11.95 for seniors and children ages 3-11. Children two and under are free. Parking is $10. www.Czs.org/Brookfield-Zoo/Home
We Gotta Bingo celebrates Oktoberfest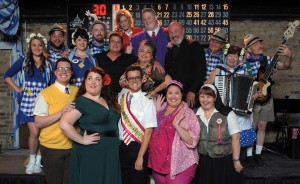 We Gotta Bingo is a unique production that invites guests to chat with the cast while eating, dancing and playing bingo. The comical, interactive dining experience is celebrating Oktoberfest for all October performances — use the code "Helmut" to save more $20 on packages from through Nov. 1.
Packages include a ticket, a free bingo dauber and a drink of choice served in a souvenir mug. Packages start at $42.50 and are available for purchase at www.WeGottaBingo.com or 312-391-0404.
We Gotta Bingo is performed at Chicago Theater Works at 1113 W. Belmont Ave. on Fridays and Saturdays at 7:30 p.m. and Sundays at 5 p.m.
Your ads will be inserted here by
Easy Ads.
Please go to the plugin admin page to set up your ad code.