A Round of Drinks at the Lagunitas brewery and taproom: Head to Pilsen for a fun, tasty adventure in craft beer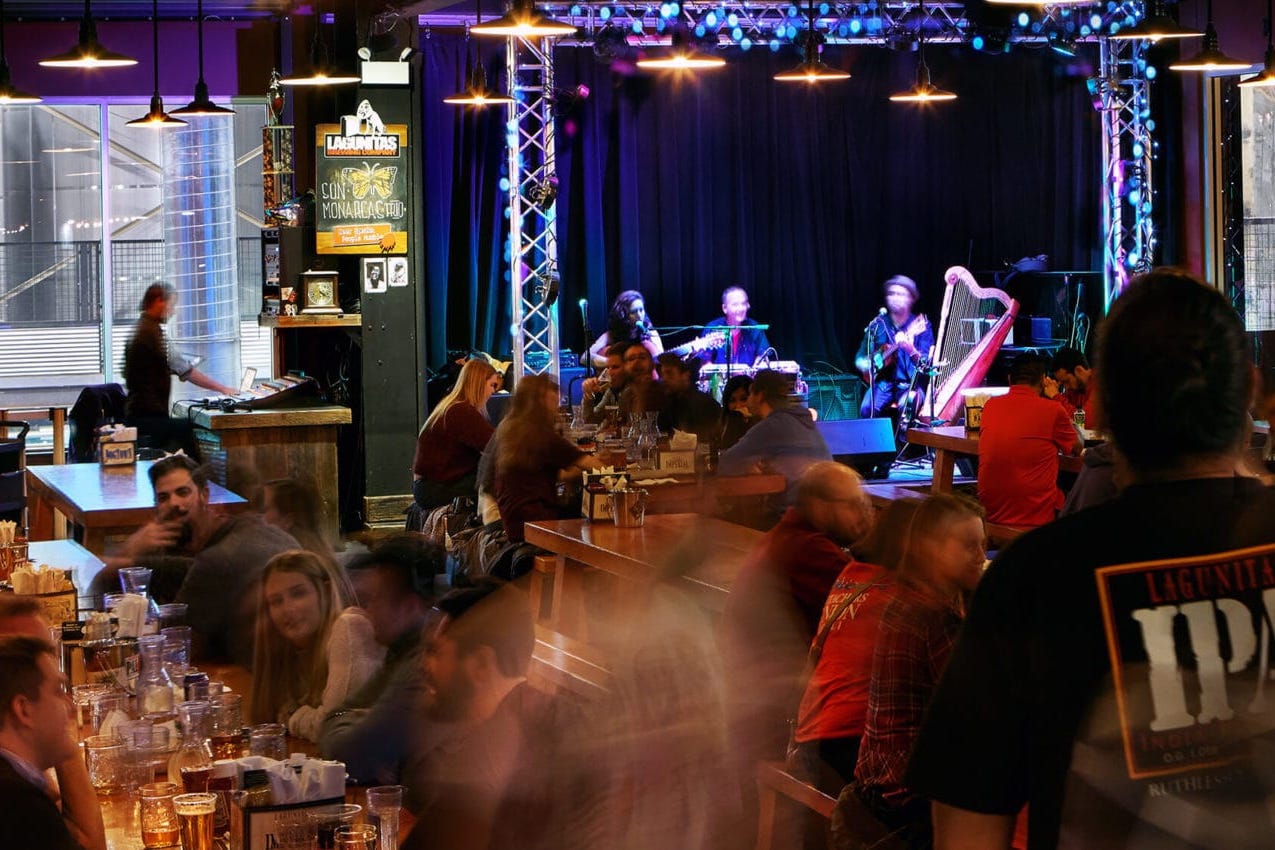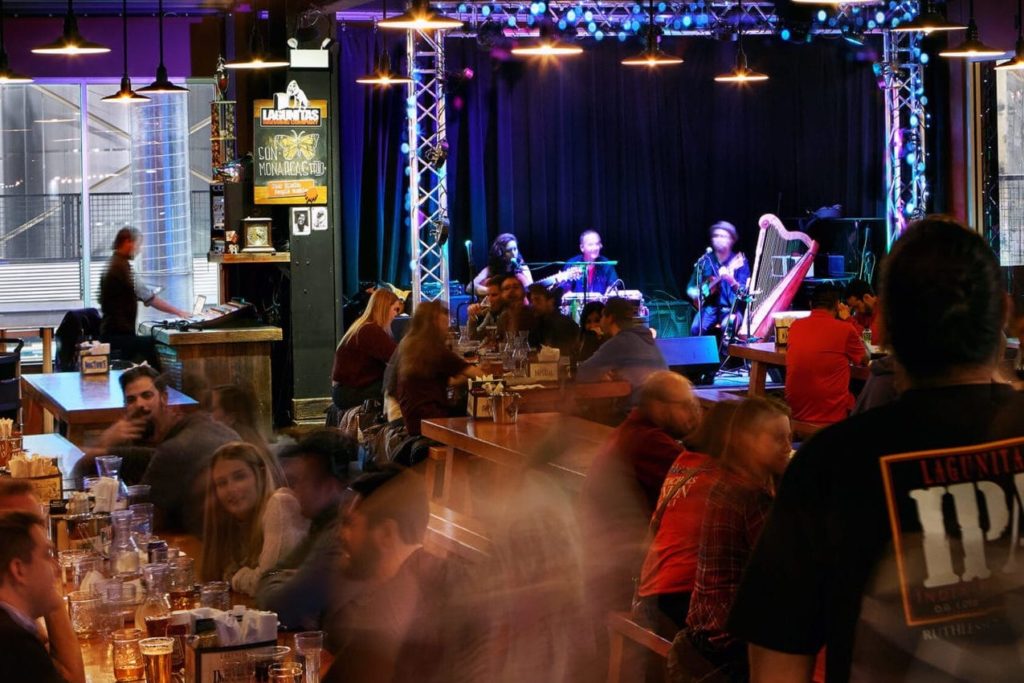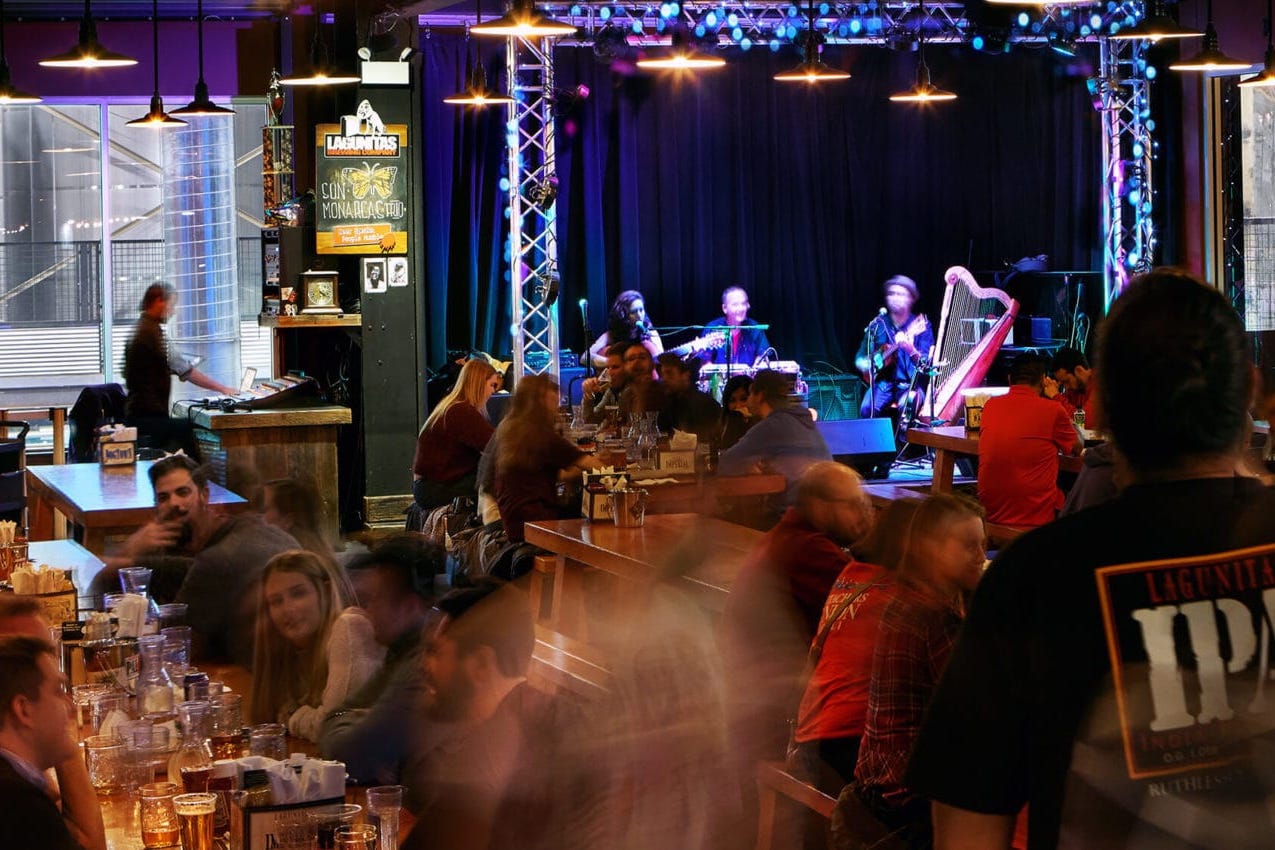 By Trent Modglin
Where you'll find it: 2607 W. 17th St. Open Sunday, Wednesday and Thursday noon-9 p.m. and Saturday-Sunday noon-10 p.m. Lagunitas.com
First impressions: Tucked away in the Pilsen neighborhood on Chicago's southwest side, you quickly forget about the trek down once you step inside to the welcoming Willy Wonka-themed music and light show at this massive 300,000 square-foot facility. Lagunitas feels like more than just a trip to a brewery, almost like an entryway into a place of awe and wonder… about beer. And really, it doesn't get much better than that. Everywhere you go inside, you get glimpses of the brewing, packaging and distribution process,
and it's quite a sight to behold.
The atmosphere: It's just a fun place to be, plain and simple. The free walking tours teach you about the history of the company (started by a college dropout with a five-gallon home brew kit in northern California 25 years ago) and the magnitude of the brewing process (they can fill two kegs and 550 bottles per minute), all while carrying a casual, comedic edge. The lively taproom offers a lounge area and plenty of long, communal tables and tall-top seating surrounding a rectangular bar, as well as live music, cornhole games and more.
Menu specialties: Lagunitas takes the idea of pub grub to a new level, offering plenty of flavorful creativity to complement the craft beer experience. Highly recommended: the charcuterie board, Hogunitas sandwich (slow-roasted carnitas, applewood-smoked bacon, ham, caramelized onions, dijonnaise and swiss cheese pressed flat on a roll), the classic diner burger (don't forget to add the egg and bacon) and the brisket nachos, which we're still talking about.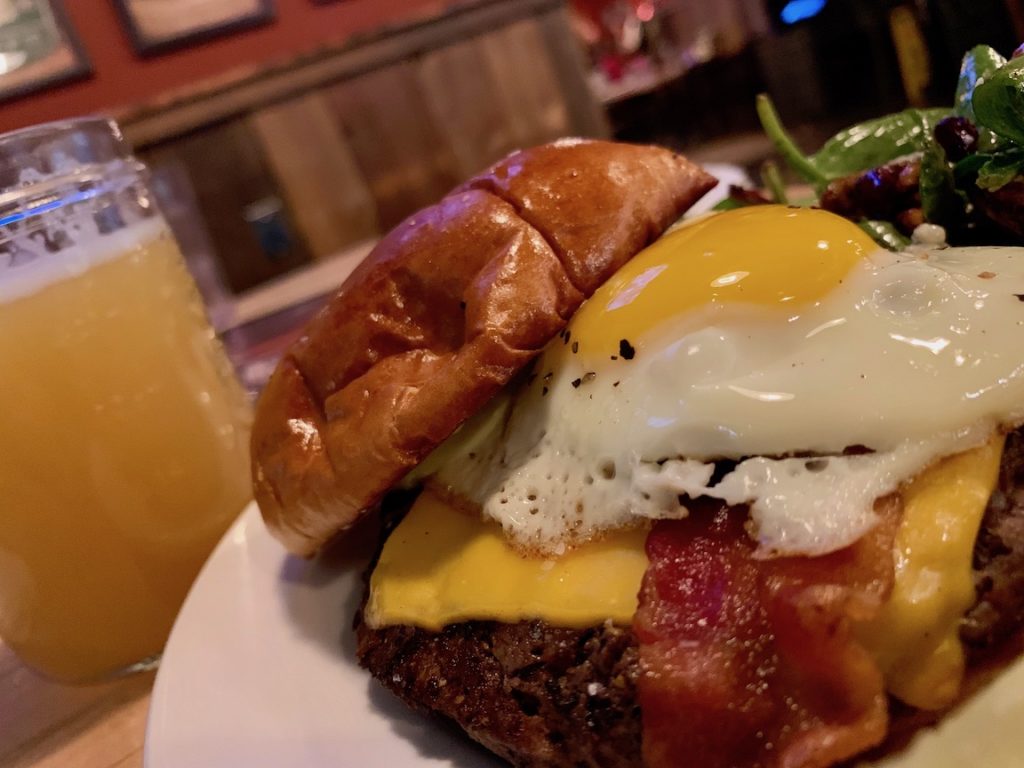 If you're thirsty: The Lagunitas taproom is ideal for those looking for the kind of seasonal and creative one-off brews you can't readily find in stores or bars. For those who've bought in to the New England/hazy IPA trend, the Novel Pulp is delightful, and the Willetized coffee stout (aged in rye oak barrels) and Aunt Sally sour mash ale (with peaches and dragon fruit) were fun to explore as well.
Final thoughts: The sheer magnitude of the facility, operational scale, ambiance and tasty food and beer make for a unique and unforgettable experience.