We Ask, They Answer: Q&A with Karl Hamilton, star of "Wonderful Town" playing at the Goodman Theatre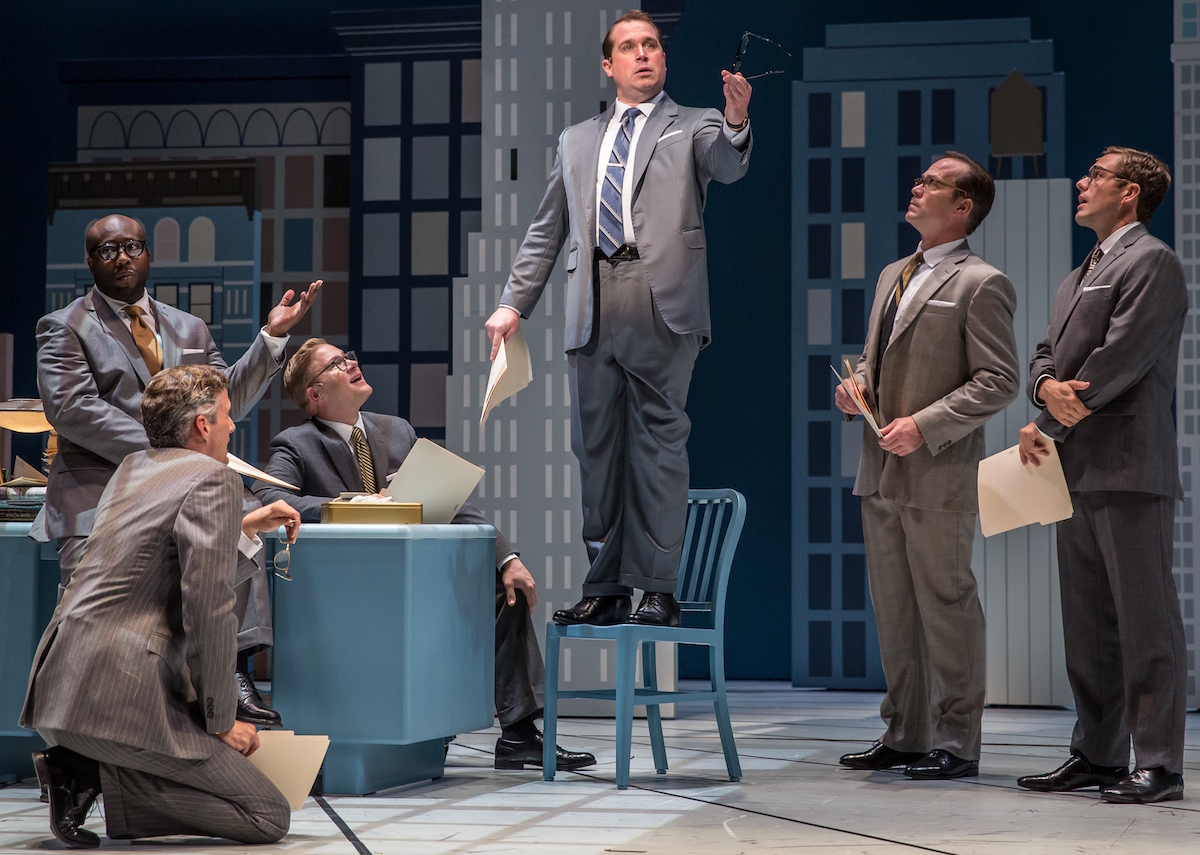 Your ads will be inserted here by
Easy Ads.
Please go to the plugin admin page to set up your ad code.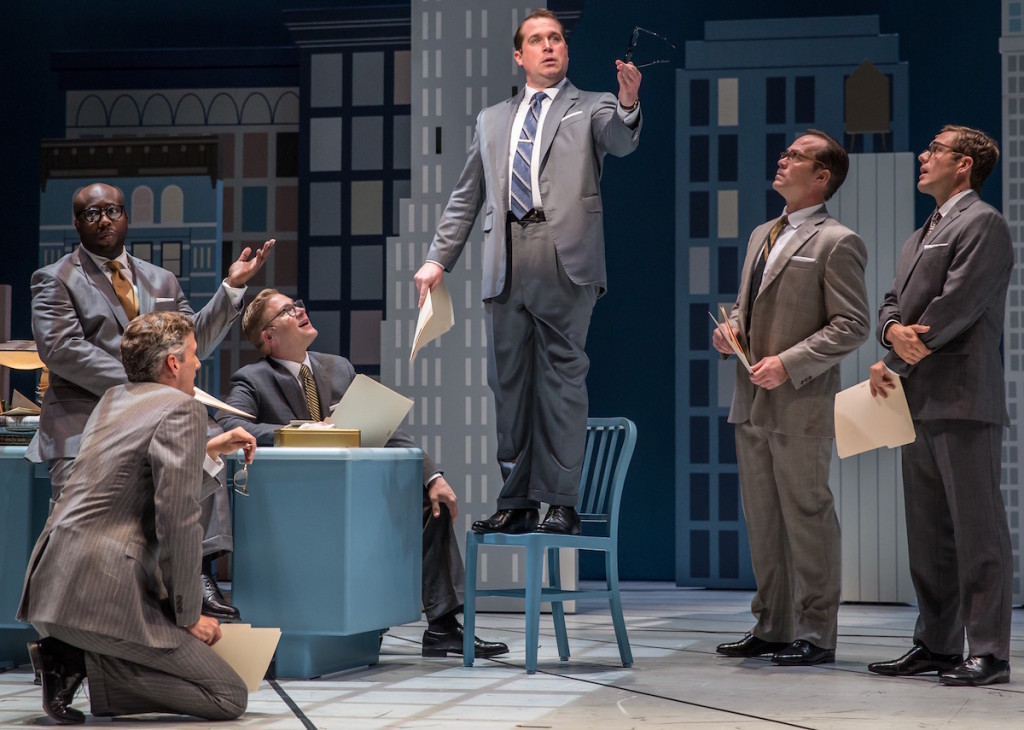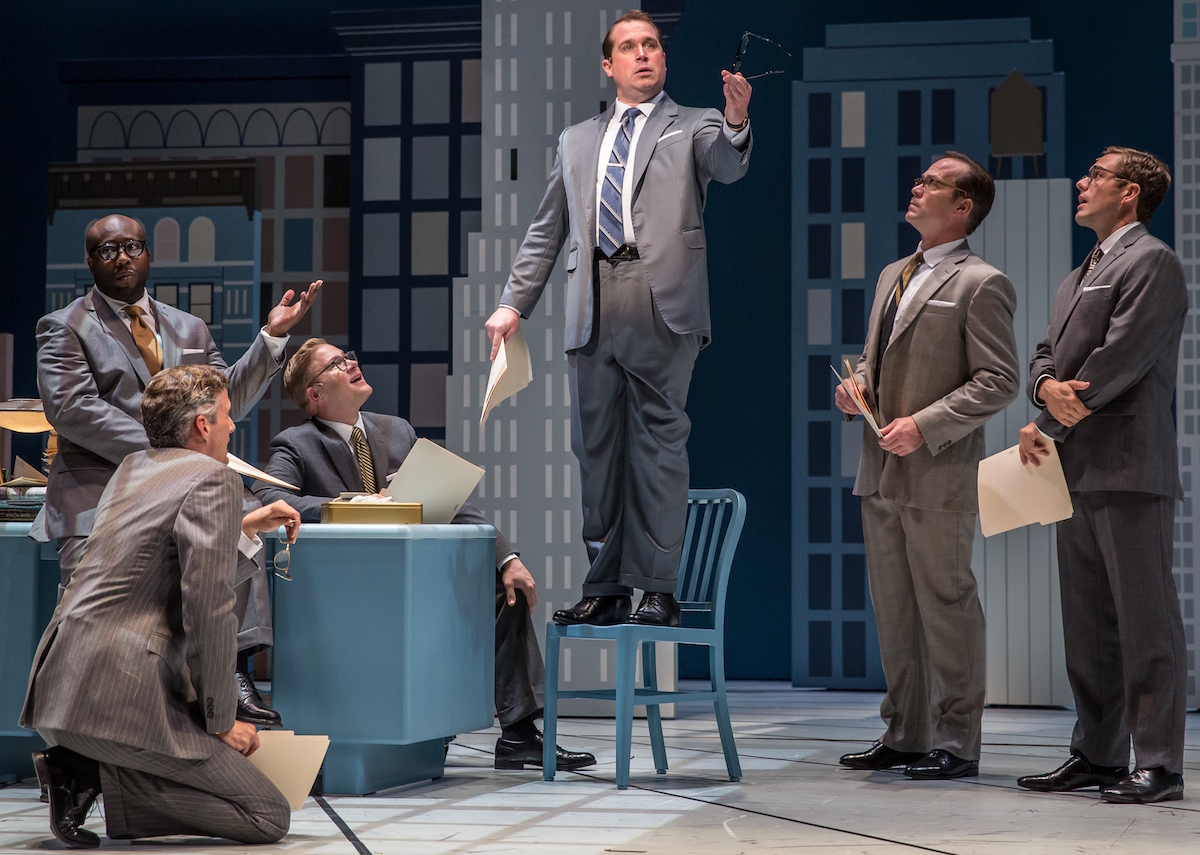 By Trent Modglin
Photos by Liz Lauren
Karl Hamilton plays the character of Robert Baker in the revival of Leonard Bernstein's classic musical Wonderful Town, playing at the Goodman Theatre through Oct. 16, 2016. Visit www.GoodmanTheatre.org for ticket information.
Q: Tell us a bit about your current musical, Wonderful Town and what it's like to revive a classic.
A: It's a magnificently orchestrated, hilarious telling of the fish-out-of-water/girl-meets-boy tale. Large orchestras have become a thing of the past, but once you hear the fullness of a genius like Bernstein, you are forever changed.
Q: What has your experience been like working with Tony Award-winning director Mary Zimmerman?
A: Mary combines the unabashed and vibrant imagination of a child with the meticulous, detail-oriented nature of a master artist. She opens the wardrobe, and we get to step into Narnia because it is so clearly defined in her mind.
Q: What separates the Goodman from other theaters you've performed at? Can you describe what the energy is like in the building?
A: Imagine putting the best artists (together) in one village. Everyone here takes great pride in the fact that they are part of the Goodman collective. They are charged to make the magic seem effortless, and their diligence is unparalleled.
Q: I'm always amazed at how many wonderful small neighborhood venues we have in Chicago putting out good work. How do you view the local theatre community?
A: Storefront theaters in Chicago are the essential testing grounds for the raw materials of great theatre. The pure passion and fearlessness with which they can seize on a story is tenacious and revitalizing to the entire community. Never doubt that a small group of determined people can't change the world, because it's the only thing that ever has.
Your ads will be inserted here by
Easy Ads.
Please go to the plugin admin page to set up your ad code.
Q: You've done a wide variety of acting in your career to this point, performing in such famous plays as The Jungle Book, The Full Monty, A Christmas Carol, Mamma Mia! and Footloose. Was there a particular character you associated with or particularly enjoyed playing?
A: I have to find something to respect about my characters, otherwise I judge rather than understand. Once the process of understanding begins, I can learn from these strangers. The characters I've loved playing the most have taught me to be a better man. One that stands out is Gomez Addams (the father in The Addams Family). His love is absolutely without limit. He taught me to embody the glorious dream I have within and not to worry about perception. I am forever grateful.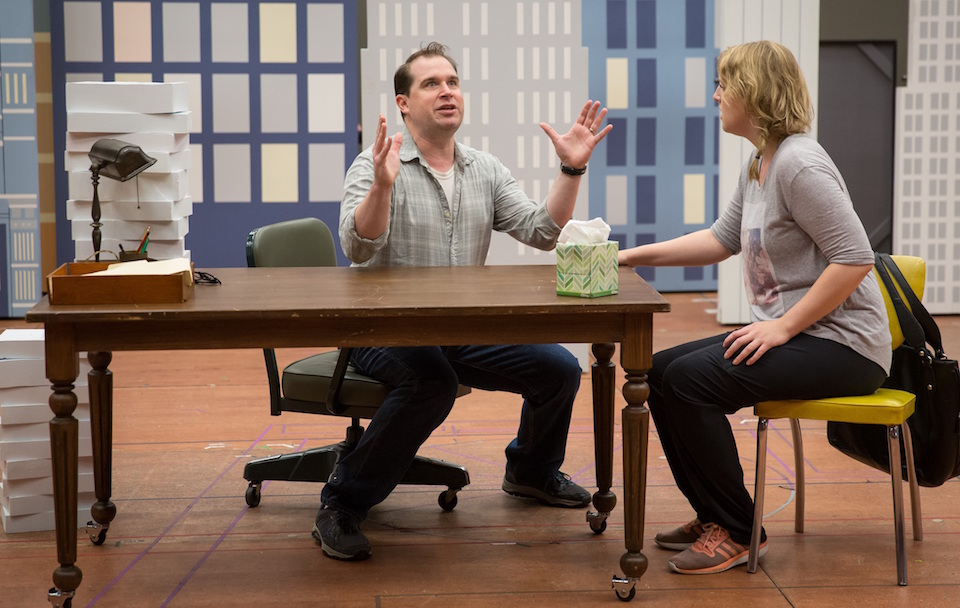 Q: Did you have a role model in the acting world when you were coming up through the ranks? What was it about them that drew you in?
A: I think my first inspiration was my grandfather. He had been an award-winning orator in his youth, and at one family gathering, he entertained us with one of his dramatic speeches. I was captivated. I'd never seen this side of him, and it fascinated me that he could replace one persona for another. I've been hooked ever since.
Q: Best play or movie you've seen a dozen times and can't get enough of?
A: As a young man, I've watched The Hunt for Red October more than a hundred times. I think it appealed to my love of chess played with the highest stakes. That and a fascination for life in a submarine.
Q: Finish this thought: The life of an actor is often…
A: Challenging. I have spent a good amount of time as a younger man trying to achieve comfort. Its appeal is understandable, but for me it is the siren song to apathy and disconnectedness. I feel most myself when I am connected to an audience infusing a story with the truth of my life. That kind of openness is raw and intimate, to say nothing of the challenging nature of the business itself. However, those uncomfortable risks yield fulfilling rewards like none other.
Q: What advice would you give for those who have a passion for the arts but have yet to catch their first real break?
A: Make ready your equipment. For an actor, that means your material, your techniques, your body, your heart… prepare for your dreams so they will more easily manifest. As the man said: "If it be now, 'tis not to come. If it be not to come, it will be now. If it be not now, yet it will come — the readiness is all."
Your ads will be inserted here by
Easy Ads.
Please go to the plugin admin page to set up your ad code.