First Look review: Reinventing the traditional mime performance, "The Best of Bri-Ko" is a rollicking good time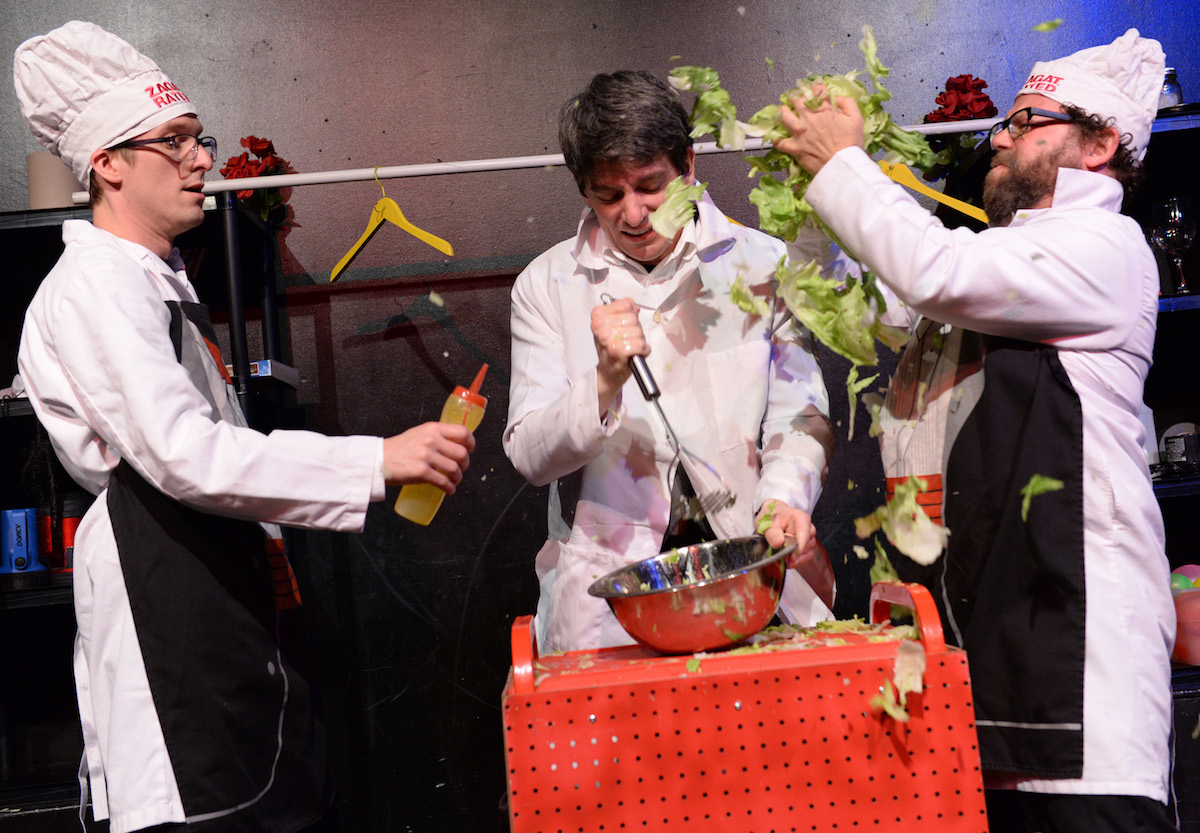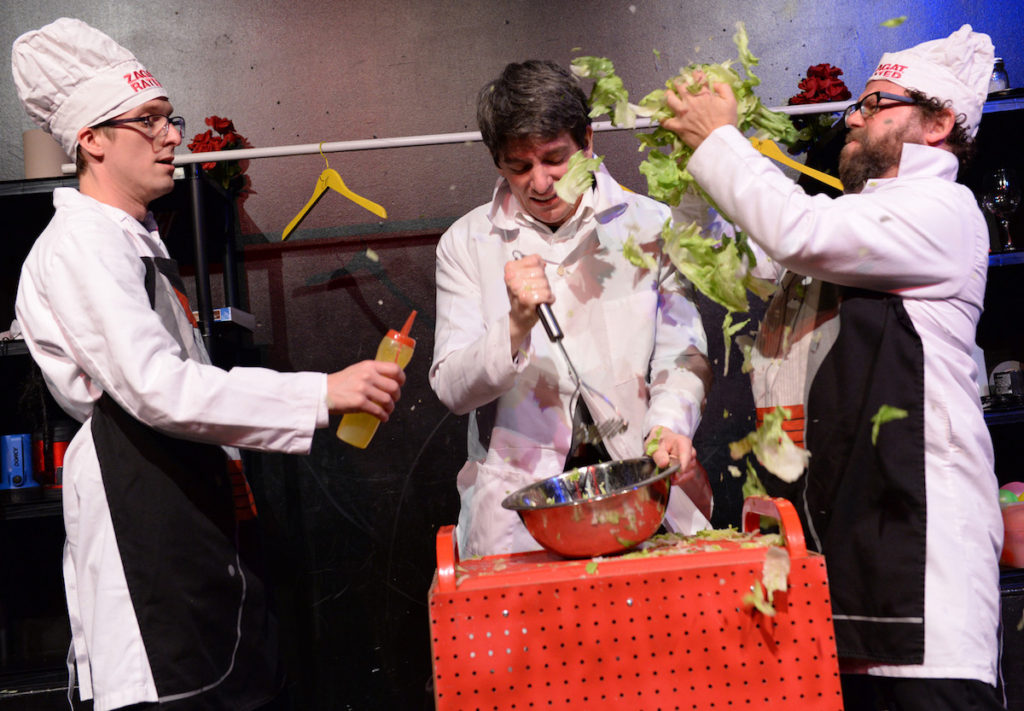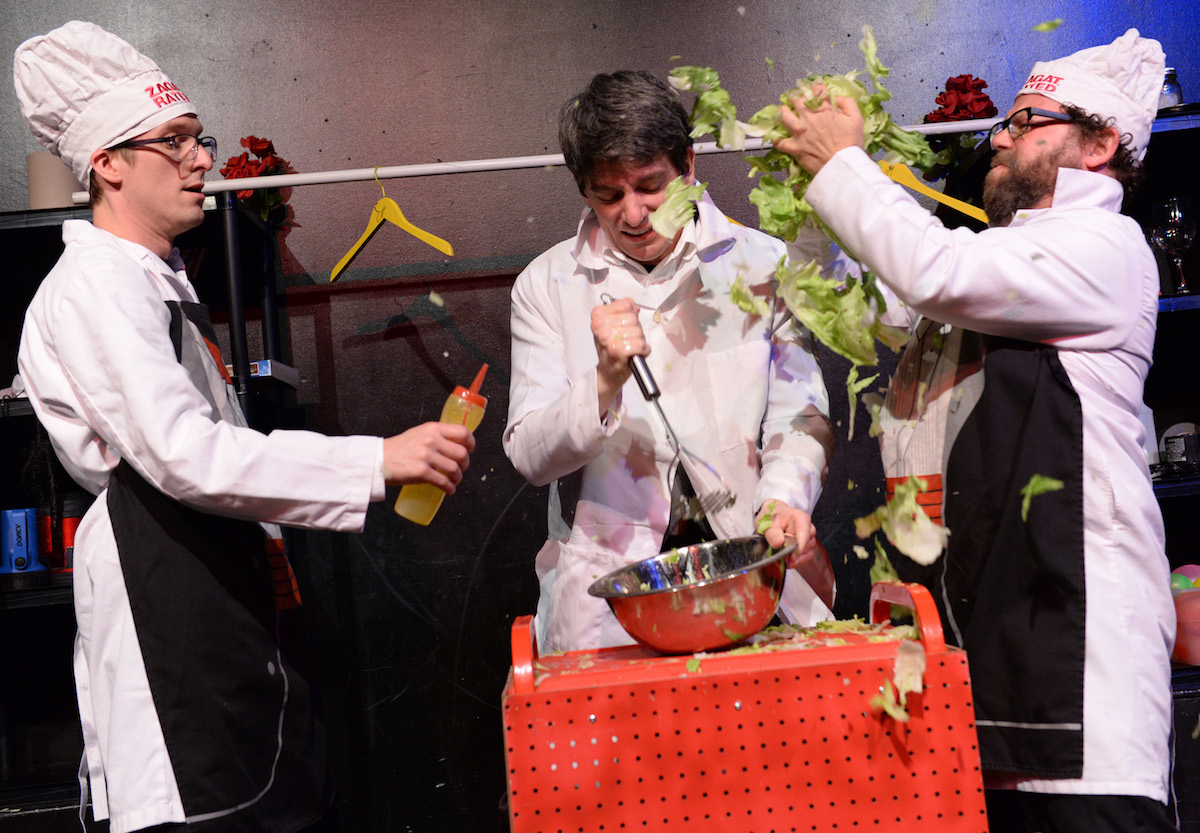 By Kelly Cunningham
Playing at: Stage 773 at 1225 W. Belmont. Shows play Thursdays at 8 p.m. through March 23. www.stage773.com/briko/
Basic storyline: The three characters in this performance embark on a series of unexpected bits where they transform everyday objects into hilarious pranks and jokes. Only one word is said in the entire show, but the room is anything but silent. The audience roars with laughter from the first joke on, and every skit is set to music. This lively and entertaining trio makes use of the entire space and includes the audience throughout the show.
The cast takes advantage of simple props and a basic set with their surprising transitions. It relies heavily on physical comedy, reinventing the traditional mime performance.
What stood out: Despite the lack of dialogue, the characters in The Best of Bri-ko develop personalities that are as sympathetic as they are funny. Impeccable timing and synchronized movement demonstrate the talent of these goofy guys.
Another stand-out feature of this show is that is truly is for all ages. Our audience had a mix of children, college students and adults, but regardless of age, every member of the crowd found something to laugh at. The cast of Bri-Ko has found the sweet spot between relatable humor and the element of surprise, and the result is a performance enjoyable for everyone.
Final thoughts: Be prepared to participate. Audience engagement is a big part of the routine and adds to the energy of the show. There are no "planted" participants — I was pulled on stage myself for the final number. The 60-minute act goes by in a flash, but you'll be laughing the whole way through.