The Big City Blog: The experience that is Pussy Huxtable's Lip Sync and Dance Explosion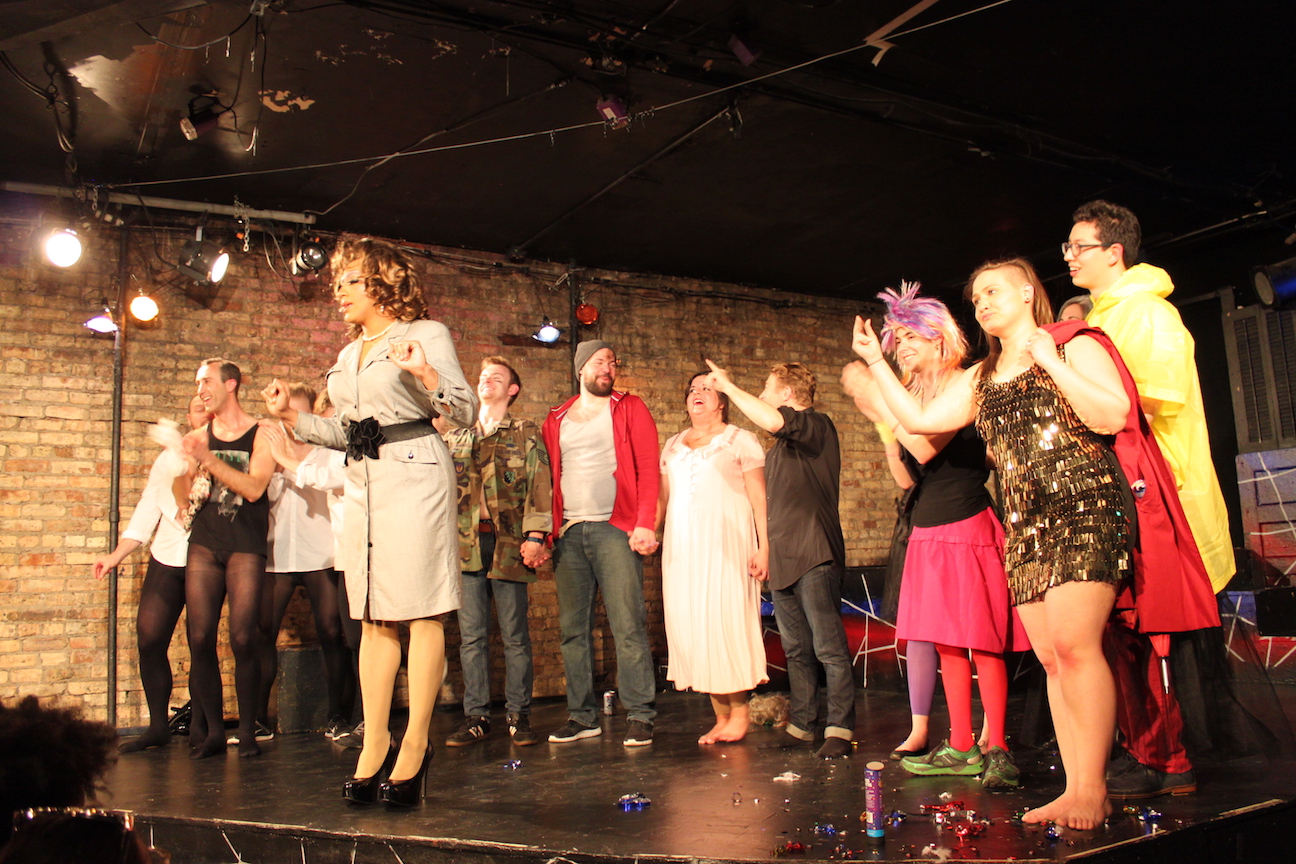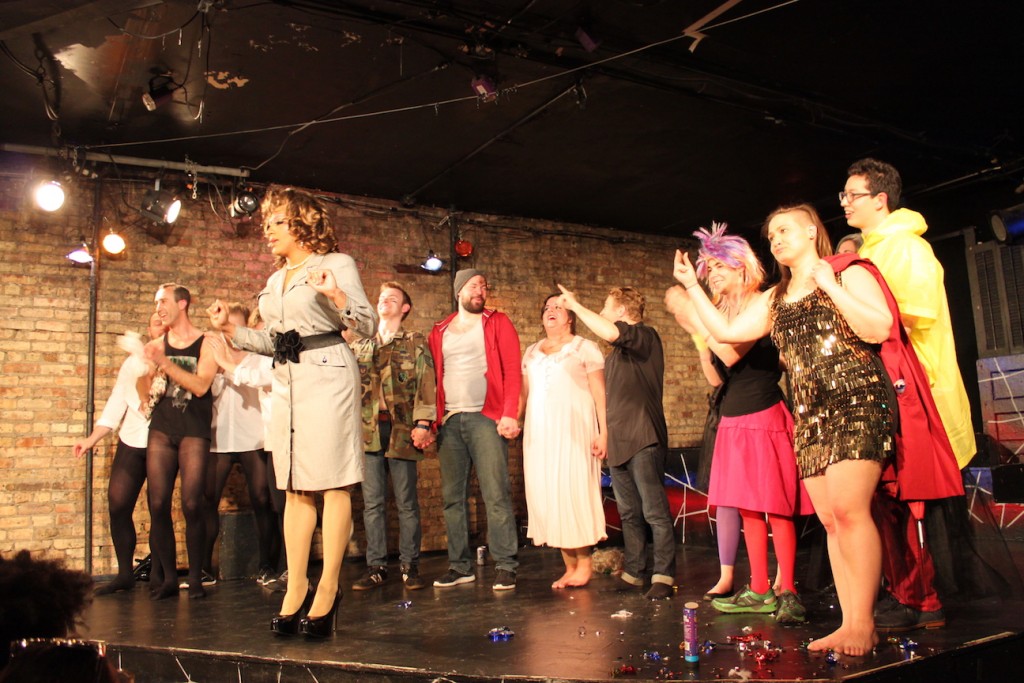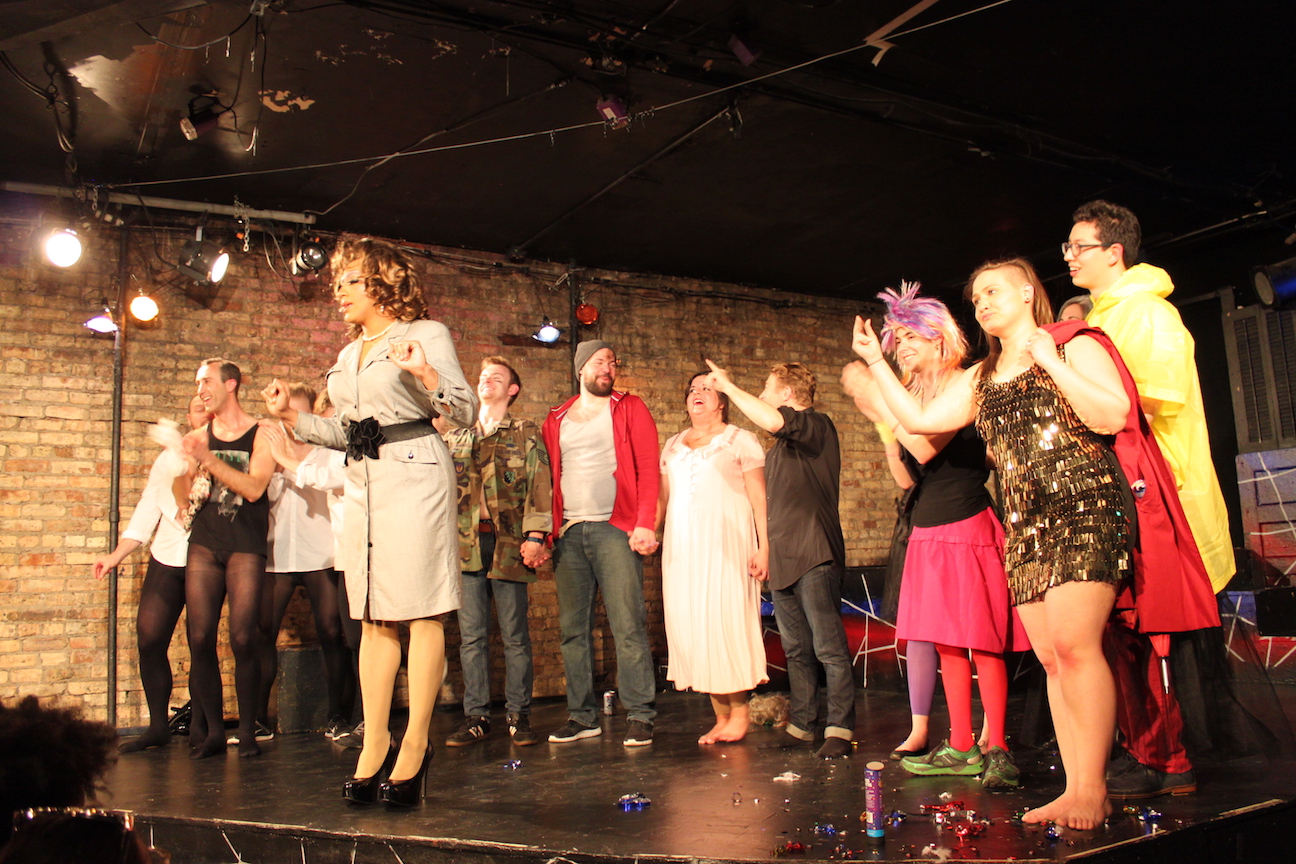 By Corey O'Day
That name was all it took to get me out to a comedy show so far past my bedtime on a Saturday night.
The theatre at the Conservatory on Lincoln Avenue was half empty until about 10:59 p.m., and then a flood of enthusiastic revelers poured through the curtain. We quickly realized we had made two crucial errors: 1.) We had not consumed enough alcohol prior to this show. 2.) We had not brought enough alcohol to consume during this show.
It wasn't your average BYOB situation. This was a BYO-everything. Booze, mixers, popcorn, candy — I even saw some girl eating a salad.
Three improv teams battled for our affection: Golden Girls (four pants-less 20-something men), Destiny's Parents and Janine's Revenge. With each round, the game changed a bit — audience elimination, interpretive dance, move only your mouth.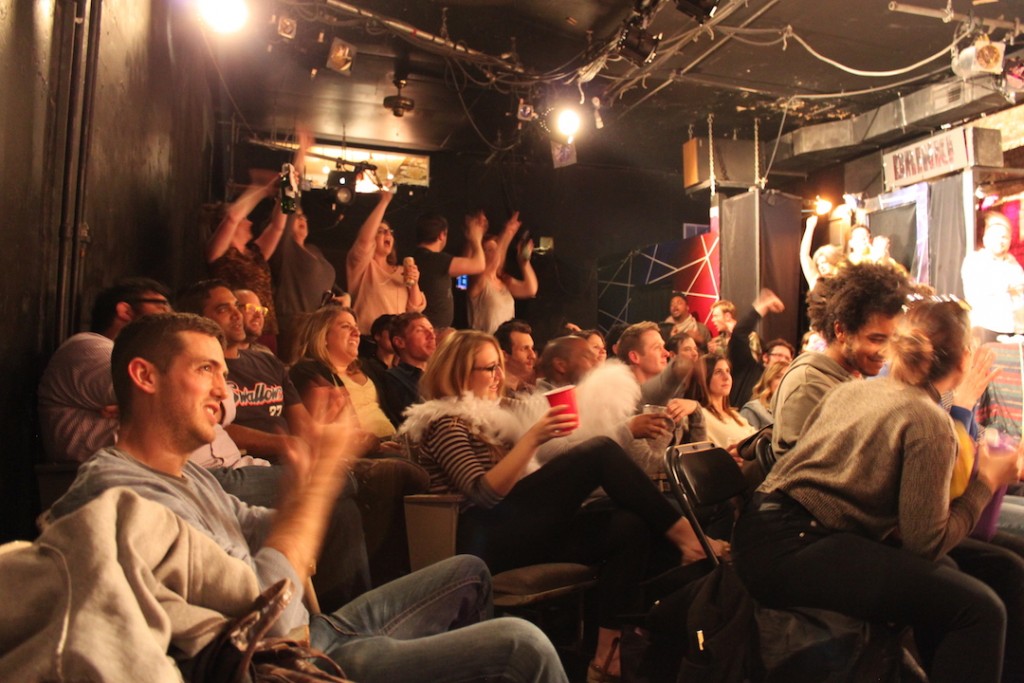 "It sounds easy, but have you ever tried to not move your body while listening to Donna Summer?" the host, Pussy Huxtable, challenged the audience. Indeed we had not.
For the audience, raucous was the name of the game. Throughout the night, Ms. Huxtable commanded, "Drink more! Be loud!" and "Give me that whiskey!"
Before long, we had forgotten we were sober and were yelling along with the rest of them.
Golden Girls soared above the rest in the interpretive dance portion with a near ballet to a Kenny Lattimore song. However, my favorite was the team captain sing-off finale. Throughout the 90-minute battle, there was no question about which folks were in charge, and those stars left it all on the stage during the final number: Jennifer Holliday's "And I Am Telling You," enthusiastically chosen by our illustrious host.
Keep an eye on the Facebook page for info about the next show. You won't want to miss the return of Pussy Huxtable and friends.